Pronk Pops Show 1381 January 21, 2020
Pronk Pops Show 1380 January 17, 2020
Pronk Pops Show 1379 January 16, 2020
Pronk Pops Show 1378 January 15, 2020
Pronk Pops Show 1377 January 14, 2020
Pronk Pops Show 1376 January 13, 2020
Pronk Pops Show 1375 December 13, 2019
Pronk Pops Show 1374 December 12, 2019
Pronk Pops Show 1373 December 11, 2019
Pronk Pops Show 1372 December 10, 2019
Pronk Pops Show 1371 December 9, 2019
Pronk Pops Show 1370 December 6, 2019
Pronk Pops Show 1369 December 5, 2019
Pronk Pops Show 1368 December 4, 2019 
Pronk Pops Show 1367 December 3, 2019
Pronk Pops Show 1366 December 2, 2019
Pronk Pops Show 1365 November 22, 2019
Pronk Pops Show 1364 November 21, 2019
Pronk Pops Show 1363 November 20, 2019
Pronk Pops Show 1362 November 19, 2019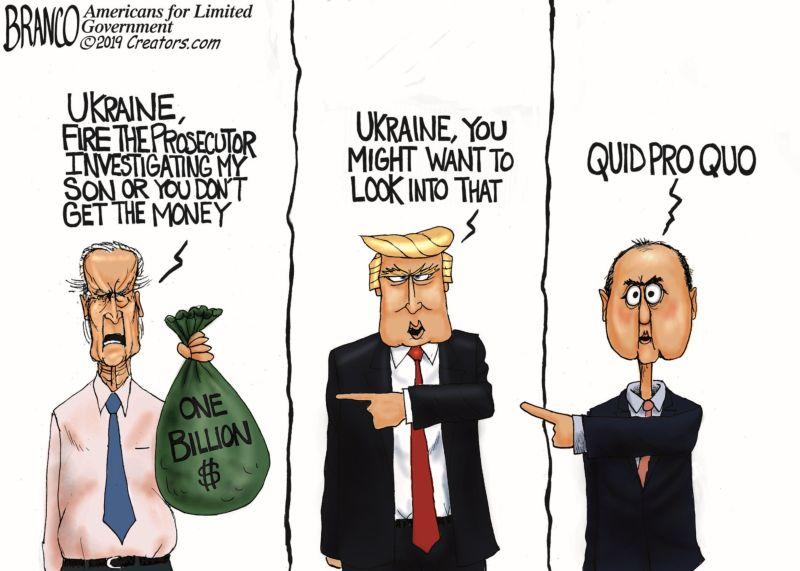 Repo Market END GAME Finally Revealed! (Can YOU Handle The Truth?)
Story 1: President Trump Among The Globalist Elitists At World Economic Forum — Boom vs. Doom — A Conflict of Visions — Claim: The United States Is Back and Booming — Reality: Big Government Spending Parties Budget Busters on Verge of Bubble Busting and Global Recession — The Party Is Over — Big Spender — Videos
President Trump Delivers Opening Remarks at the World Economic Forum
Trump took swipe at Dem candidates, environmentalists at Davos: Report
Will Davos summit world leaders aim to copy Trump's economy?
Peter Schiff – The Fed's Exit Plan is QE Infinity
Peter Schiff Predicts US Bankruptcy – Is He Right? (ANSWER REVEALED)
Recession 2020 — 13 Signs That Recession will be Global and Worse than 1929
Dr. Marc Faber: The Fed Started QE to Infinity in 2008
Jim Willie: The Federal Reserve Is Buying Everything In Sight (Part 1)
Record-Breaking U.S. Economy Has A Massive Recession Deficit – Here's Why
3 Alarming Indicators Point to a Stock Market Crash
Recession 2020: 5 Reasons It Will Be Worse Than 2009
JIM ROGERS WARNS CATASTROPHIC ECONIOMIC CRISIS, PAPER WEALTH BUBBLE WILL IMPLODE, WEALTH GAP WIDENS
JIM ROGERS VS JIM WILLIE 2020
Economic Collapse 2020 : Uncle Sam is Spending us Into Oblivion !!
David Stockman on the Trump economy
U.S. Economic Outlook 2020: On Firmer Ground
U.S. Economy in Sub-Trend Growth, Not Outright Recession: BofA's Meyer
Income inequality is declining in Trump's economy: Steve Moore
Expect the U.S. Economy to Bottom Out in 1Q of 2020, Says Allianz's Subran
Everyone is benefiting from the Trump boom: Larry Kudlow
Who deserves credit for the booming economy?
Top 10 Economies of Europe 2019 ( by Nominal GDP )
Top 20 Economies – Europe 2019 (Nominal GDP)
Highest Unemployment Rate (1981-2025)
Lowest Unemployment Rate (1981-2025)
Europe (EU) Countries by Government Debt (as % of GDP) (2000-2018) Ranking [4K]
Nat King Cole – "The Party's Over"
Big Spender
Donald Trump tells Davos audience he rejects environmental 'prophets of doom' as grim-faced Greta Thunberg looks on before she tells delegates 'our house is still on fire' and 'to act as if you loved your children'
Donald Trump gave first keynote address to leaders at the World Economic forum in Davos on Tuesday
He called on countries to 'reject the prophets of doom' on the environment, calling them 'foolish'
Remark was a swipe at teenage activist Greta Thunberg, who was sitting in the audience as he spoke
Thunberg gave a speech insisting 'our house is still on fire', before adding: 'What will you tell your children?' 
Donald Trump urged world leaders at Davos to 'reject the environmental prophets of doom' during his keynote address to the World Economic Forum on Tuesday.
The US President branded climate activists 'the heirs of yesterday's foolish fortune tellers' while rattling off a list of projections that he said failed to come true, including overpopulation in the 1960s and the 'end of oil' in the 1990s.
Trump's remarks were a clear swipe at 17-year-old Greta Thunberg who was sitting in the audience for his speech and had earlier chastised world and business leaders for 'doing nothing' to stop climate change.
He then touted America's fossil fuel revolution in the form of shale gas and oil, inviting European leaders to invest.
In her own speech just a few minutes afterwards, Greta urged leaders to immediately stop investing in fossil fuels, and to pull subsidies for companies making energy from them.
(Scroll down for her full speech)
In a swipe at the President's pledge to join the 'trillion trees' initiative, she said that it is no good planting trees across Africa 'while at the same time forests like the Amazon are being slaughtered at an infinitely higher rate'.
'I wonder, what will you tell your children was the reason to fail and leave them facing a climate chaos you knowingly brought upon them?' she asked.
Parroting her remarks from when she addressed the conference last year, she added: 'Our house is still on fire. Your inaction is fuelling the flames by the hour.
'We are still telling you to panic, and to act as if you loved your children above all else.'
Meanwhile Trump insisted that technical innovation, not restricting economic growth, is the way forward. 'Fear and doubt is not a good thought process,' he said. 'This is not a time for pessimism but a time for optimism.'
Thunberg is due to speak again around 1pm local time.
The forum's own Global Risks report published last week warned that 'climate change is striking harder and more rapidly than many expected' with global temperatures on track to increase by at least three degrees Celsius (5.4 degrees Fahrenheit) towards the end of the century.
There are no expectations that Trump and Thunberg, who have exchanged barbs through Twitter, will actually meet, but the crowded venue and intense schedule mean a chance encounter cannot be ruled out.
When Trump and his entourage walked through UN headquarters last year at the annual General Assembly, a photo of the teenager staring in apparent fury at the president from the sidelines went viral.
Sustainability is the buzzword at the forum, which began in 1971, with heel crampons handed out to participants to encourage them to walk on the icy streets rather than use cars, and the signage paint made out of seaweed.
Trump's opposition to renewable energy, his withdrawal from the Paris climate accord negotiated under his predecessor Barack Obama, and the free hand extended to the fossil fuel industry puts him at odds with the entire thrust of the event.
'Climate change is a hot topic at Davos,' said Chris Williamson, chief business economist at IHS Markit, adding there had been a 'change in the atmosphere' and realisation that climate change represented a downside risk for the economy.
EU Commission chief Ursula von der Leyen said at a welcome ceremony in Davos that 'for too long, humanity took away resources from the environment and in exchange produced waste and pollution'.
Business leaders attending the forum will be keen to tout their awareness on climate change but are likely also to be concerned by the state of the global economy whose prospects, according to the IMF, have improved but remain brittle.
The IMF cut its global growth estimate for 2020 to 3.3 percent, saying that a recent truce in the trade war between China and the US had brought some stability but that risks remained.
'We are already seeing some tentative signs of stabilisation but we have not reached a turning point yet,' said IMF chief Kristalina Georgieva.
Activists meanwhile will be pressing for much more concrete action to fight inequality, after Oxfam issued a report outlining how the number of billionaires has doubled in the past decade and the world's 22 richest men now have more wealth than all the women in Africa.
Other key priorities will be exploring how to battle biodiversity loss, narrow the digital divide between the internet haves and have nots and step up the fight against pandemics in the face of vaccine hesitancy and drug resistance.
'I am angry about the state of the world but I am also determined to engage and provide solutions and deliver,' WWF director general Marco Lambertini told AFP. 'There needs to be healthy balance between these two sentiments.'
The risk of global conflict will also loom large after the spike in tensions between the United States and Iran, following the killing of Iranian commander Qasem Soleimani in a US drone strike.
But a planned appearance by Iranian Foreign Minister Mohammad Javad Zarif – which could have paved the way for a showdown or even meeting with Trump – has been cancelled.
Venezuela's opposition leader Juan Guaido – who declared himself acting president last year – will be attending the forum in defiance of a travel ban imposed by the regime of President Nicolas Maduro.
T

he Pronk Pops Show Podcasts Portfolio Read Full Post

|

Make a Comment

(

None so far

)
Recently on Pronk Pops…