Sexual Harrasment
Posted on February 24, 2020. Filed under: 2020 Democrat Candidates, 2020 President Candidates, 2020 Republican Candidates, Abortion, American History, Amy Klobuchar, Banking System, Bernie Sanders, Blogroll, Breaking News, Bribery, Bribes, Budgetary Policy, Cartoons, Climate Change, College, Communications, Congress, Constitutional Law, Countries, Crime, Culture, Currencies, Deep State, Defense Spending, Donald J. Trump, Donald J. Trump, Donald J. Trump, Donald Trump, Economics, Education, Elections, Elizabeth Warren, Empires, Employment, Environment, First Amendment, Fiscal Policy, Foreign Policy, Former President Barack Obama, Free Trade, Freedom of Religion, Freedom of Speech, Government, Government Dependency, Government Spending, Health, Health Care, Health Care Insurance, History, House of Representatives, Human, Human Behavior, Illegal Immigration, Immigration, Joe Biden, Killing, Labor Economics, Language, Law, Legal Immigration, Life, Lying, Media, Medicare, Medicine, Monetary Policy, Music, News, People, Pete Buttigieg, Philosophy, Photos, Politics, Polls, President Trump, Pro Abortion, Public Corruption, Radio, Rape, Raymond Thomas Pronk, Resources, Rule of Law, Russia, Scandals, Second Amendment, Senate, Sexual Harrasment, Social Security, Spying, Subversion, Success, Surveillance and Spying On American People, Surveillance/Spying, Tax Policy, Taxation, Taxes, Terror, Terrorism, Trade Policy, Unemployment, United States Constitution, United States of America, Videos, Violence, Wealth, Welfare Spending, Wisdom | Tags: 24 February 2020, America, American Empire, Articles, Audio, Bernie Sanders, Bernie Sanders Wins in Nevada, Biden Fading Fast, Breaking News, Broadcasting, Capitalism, Cartoons, Charity, Citizenship, Clarity, Classical Liberalism, Collectivism, Commentary, Commitment, Communicate, Communication, Concise, Convincing, Courage, Culture, Current Affairs, Current Events, Economic Growth, Economic Impact of China's Virus, Economic Policy, Economics, Education, Evil, Experience, Faces 4 to 25 Years in Prison, Faces Four to Twenty Nine Years in Prison, Faith, Family, First, Fiscal Policy, Foreign Military Sales (FMS), Free Enterprise, Freedom, Freedom of Speech, Friends, Give It A Listen!, God, Good, Goodwill, Growth, Hope, India, Individualism, Kills People All Around The World, Knowledge, Law and Orders, Liberty, Life, Love, Lovers of Liberty, Monetary Policy, Movie Mogul Harvey Weinstein Convicted of Committing A Sexual Act and Rape, MPEG3, News, novel Coronavirus, Opinions, Peace, Photos, Podcasts, Political Philosophy, Politics, President Donald J. Justice, President Donald J. Trump, President Trump "America Loves India", President Trump Rocks India, Prosperity, Radical Extremist Democratic Socialist (REDS), Radical Extremist Democratic Socialist (REDS) Bernie Sanders Wins In Nevada On Way To Losing To President Trump In November 2020, Radio, Raymond Thomas Pronk, Real Threat in Influenza Virus, REDS, Representative Republic, Republic, Resources, Respect, Rule of Law, Rule of Men, Sexual Predator, Show Notes, Socialism, Stock Market Falls As Coronavirus Spreads Around The World, Talk Radio, The Pronk Pops Show, The Pronk Pops Show 1401, Truth, Tyranny, U.S. Constitution, United States Military Spending, United States of America, Videos, Virtue, War, Weapons Sales of Helicopters To India, Who enabled Harvey Weinstein?, Wisdom |
Pronk Pops Show 1401 February 24, 2020
Pronk Pops Show 1400 February 21, 2020
Pronk Pops Show 1399 February 14, 2020
Pronk Pops Show 1398 February 13, 2020
Pronk Pops Show 1397 February 12, 2020
Pronk Pops Show 1396 February 11, 2020
Pronk Pops Show 1395 February 10, 2020
Pronk Pops Show 1394 February 7, 2020
Pronk Pops Show 1393 February 6, 2020
Pronk Pops Show 1392 February 5, 2020
Pronk Pops Show 1391 February 4, 2020
Pronk Pops Show 1390 February 3, 2020
Pronk Pops Show 1389 January 31, 2020
Pronk Pops Show 1388 January 30, 2020
Pronk Pops Show 1387 January 29, 2020
Pronk Pops Show 1386 January 28, 2020
Pronk Pops Show 1385 January 27, 2020
Pronk Pops Show 1384 January 24, 2020
Pronk Pops Show 1383 January 23, 2020
Pronk Pops Show 1382 January 22, 2020
Pronk Pops Show 1381 January 21, 2020
Pronk Pops Show 1380 January 17, 2020
Pronk Pops Show 1379 January 16, 2020
Pronk Pops Show 1378 January 15, 2020
Pronk Pops Show 1377 January 14, 2020
Pronk Pops Show 1376 January 13, 2020
Pronk Pops Show 1375 December 13, 2019
Pronk Pops Show 1374 December 12, 2019
Pronk Pops Show 1373 December 11, 2019
Pronk Pops Show 1372 December 10, 2019
Pronk Pops Show 1371 December 9, 2019
Pronk Pops Show 1370 December 6, 2019
Pronk Pops Show 1369 December 5, 2019
Pronk Pops Show 1368 December 4, 2019 
Pronk Pops Show 1367 December 3, 2019
Pronk Pops Show 1366 December 2, 2019
Pronk Pops Show 1365 November 22, 2019
Pronk Pops Show 1364 November 21, 2019
Pronk Pops Show 1363 November 20, 2019
Pronk Pops Show 1362 November 19, 2019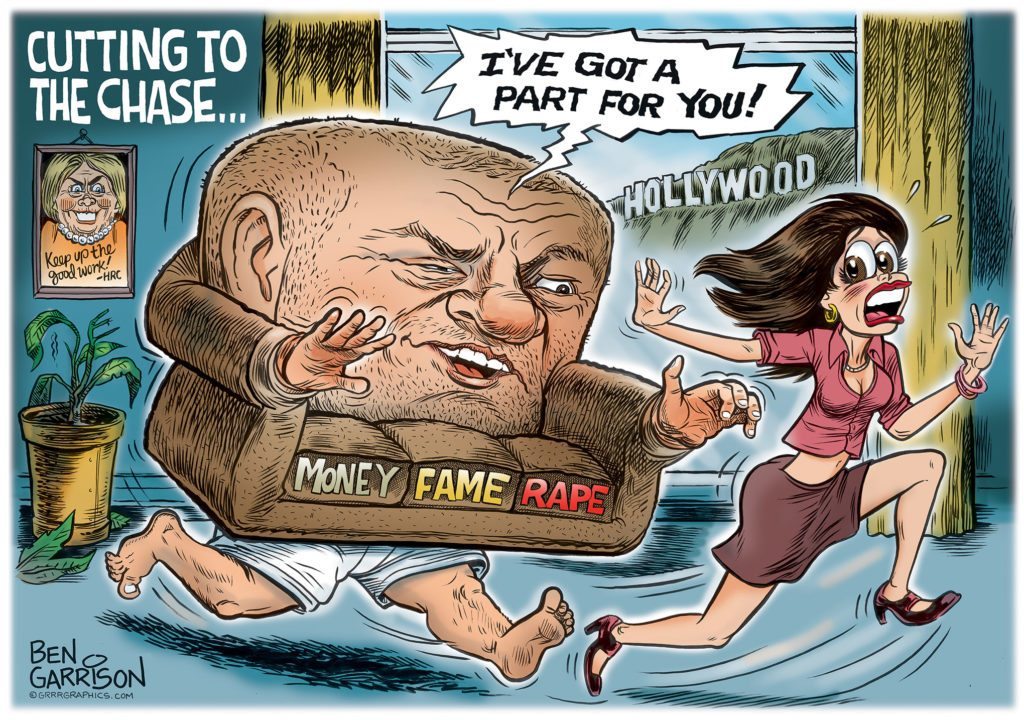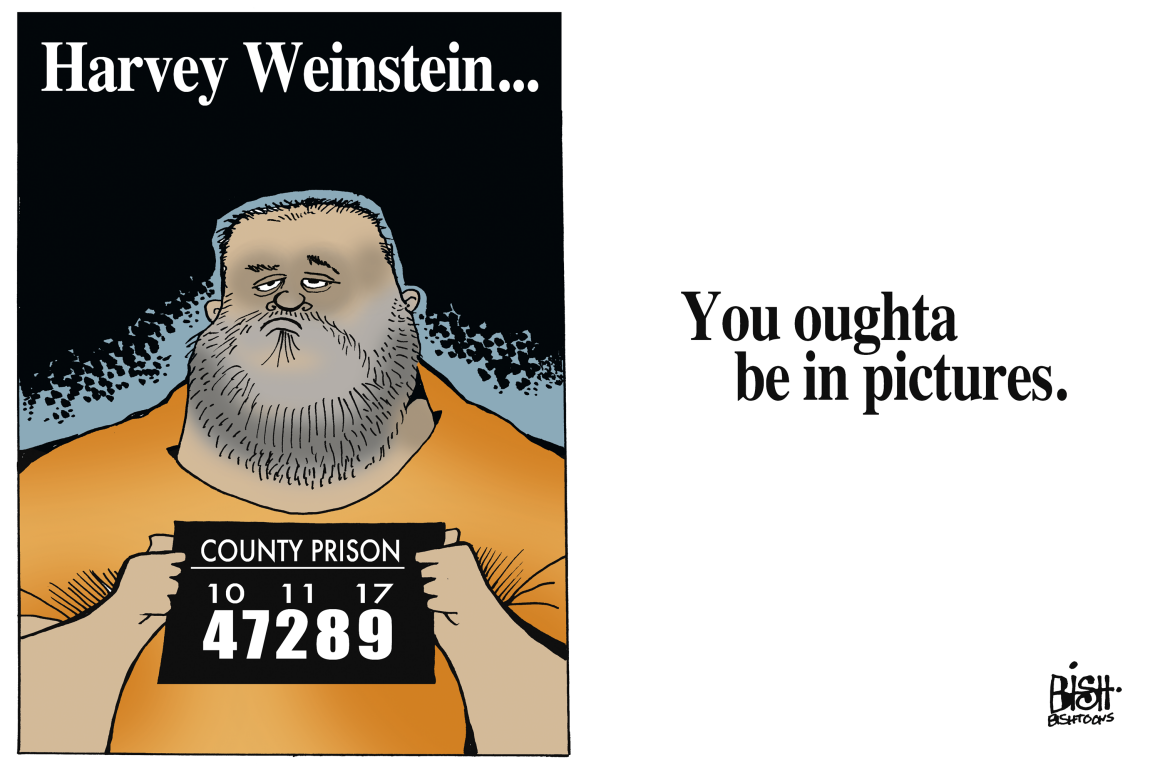 ,
Story 1: President Trump "America Loves India" — Videos
Trump speaks at massive rally during India visit: 'America loves India'
Trump Takes On Motera Stage, Thanks India For Grand Welcome | Watch Full Speech
US President Trump Discusses Military Deal, Trade Pact with India at Rally
PM, Trump Get To Business, Crucial Bilateral & Trade Talks Today
Donald Trump visits the REAL Taj Mahal (as opposed to his old Atlantic City casino namesake): The Trumps hold hands in front of world famous 'monument of love'
Donald and Melania Trump capped off their first day in India with a visit to the Taj Mahal
President Trump called the Taj Mahal 'incredible' while Melania Trump said it was 'beautiful' 
Earlier, President Trump and Prime Minister Narendra Modi got a raucous welcome when they held a rally at the world's largest cricket stadium 
'You have done a great honor to the American people. Melania, my family, we will always remember this remarkable hospitality,' President Trump said
Modi praised the 'new history' being created in U.S.-Indian relations 
Donald Trump hugged Prime Minister Narendra Modi when he arrived in India in a rare display of affection from president 
The Trumps also joined Modi to visit Gandhi's home where Trump tried his hand at a loom similar to that Gandhi used  
By EMILY GOODIN, SENIOR U.S. POLITICAL REPORTER IN NEW DELHI FOR DAILYMAIL.COM
PUBLISHED: | UPDATED: 
Donald and Melania Trump stopped by the Taj Mahal Monday evening, capping off their first day in India with a sunset visit to the world's most famous monument to love.
They held hands as they posed for photographers and spent a few minutes staring at the white marble tomb as the sun started to dip below the horizon.
'It's incredible, truly incredible,' Trump said. 'Really incredible, an incredible place.'
Melania also weighed in: 'Lovely, beautiful,' she said. 
The couple signed the guest book and walked through the gardens as part of their tour of the tomb, built by a 16th century emperor for his deceased wife.
'Taj Mahal inspires awe, a timeless testament to the rich and diverse beauty of Indian culture! Thank you, India,' the president wrote in the guest book. Melania Trump signed her name under her husband's.
It is not the president's first experience of a Taj Mahal; one of his Atlantic City casinos also held the name and after a checkered history of corporate bankruptcy, was sold to Carl Icahn in 2016, closed, and bought for just $50 million by the Seminole Indian tribe of Florida who have re-opened it as a Hard Rock casino and stripped it of its minarets and dome.
One thing appeared to be missing from the visit to the real Taj: monkeys.
There was no sign of the nearly 1,000 rhesus monkeys who live around the tomb and who sparked fears of a diplomatic incident should they act out. India put extra 'monkey police' – guards with sling shots – on duty to keep away the animals.
President Trump called the Taj Mahal 'incredible' while Melania Trump said it was 'beautiful'
White House senior advisors Ivanka Trump and Jared Kushner pose in front of the Taj Mahal
President Trump and Melania Trump arrived in Delhi Monday night to spend the night
Melania Trump waves from the Beast as the president limo makes it way toward their hotel
Not to be confused with…: Donald Trump had his own Taj Mahal, an Atlantic City casino whose fate ended in being sold to Carl Icahn in 2016 after a checkered career
Inspired by: The Trump Taj Mahal is now a Hard Rock casino which was stripped of its minarets and domes – and Trump branding – after being soold to the Seminole Indian tribe of Florida in 2016
Landmark: The Trump Taj Mahal was designed to invoke the grandeur of the original with a distinct gold theme inside and out. It was opened in 1988 by Trump who brought along Michael Jackson
Ivanka Trump and Jared Kushner also posed in front of the famous monument to love and then Kushner moved aside so Ivanka could get solo shots in front of the tomb.
Built by a Mughal Emperor Shah Jahan in 1643, the Taj Mahal is a tomb for his wife Mumtaz Mahal. He built it for his favorite wife after she died giving birth to their 14th child. He is also buried there.
President Trump could have a special interest in the Taj. During his building days in the 1980s, he built the Trump Taj Mahal hotel and casino in Atlantic City. It opened in 1990 and cost nearly $1 billion to construct.
It came to closing in 2014 as its parent company went through bankruptcy, but ultimately remained open under the new ownership. It was sold again in October 2016 to the Hard Rock Cafe and reopened under that name.
The Trumps were given a framed photo of themselves in front of the monument when they returned to Air Force One to leave Agra for New Delhi, where they will spend the night.
The sunset trip to India's most famous location came after the Trumps' spent the day with Narendra Modi in his home state of Ahmedabad, where the president and prime minister got a raucous welcome when they entered the world's largest cricket stadium.
The day gave the president the kind of pageantry and adoration he likes to see.
The 110,000 stadium was filled to capacity and Trump acknowledged the spectacle when he addressed the Indian people.
'America loves India. America respects India. And America will always be faithful and loyal friends to the Indian people,' the president said to cheers.
'You have done a great honor to the American people. Melania, my family, we will always remember this remarkable hospitality,' he said.
He later told reporters it was a 'fantastic event.'
'I thought it was fantastic,' he said on his way to Agra to visit the Taj Mahal. 'They worked really hard.'
President Trump received the welcome he wanted when he touched down in India Monday morning – a spectacle of Indians lining the streets cheering on his motorcade, guards on camels standing by, and native dancers in bright costumes moving to live music and the beat of the drum.
Modi designed the day to appeal to an audience of one: Trump, wooing the president as the two nations struggle to end a trade war that has damped relations between them.
President Donald Trump, first lady Melania Trump, and Indian Prime Minister Narendra Modi arrive for a 'Namaste Trump' event at Sardar Patel Stadium
President Donald Trump hugged Prime Minister Narendra Modi when he and Melania arrived in India, which was a rare display of affection from the president and spoke of his affection for Modi
President Trump and Melania Trump – who donned prayer shawls and removed their shoes – visited the home of Gandhi where Trump tried his hand at the loom
The stadium, which was filled with capacity saw people sitting in the sun head out as the two leaders wrapped up their remarks
Melania Trump and President Trump exit Sardar Patel Stadium – the world's largest cricket stadium – after Trump's remarks
The colorful and festive arrival ceremony in India featured dancers and live music as the Trumps and Modi walked the red carpet
Thousands lined the streets to welcome the Trumps but it was not the million people the president predicted would come out to greet him
Ivanka Trump and Jared Trump, the president's daughter and son-in-law who serve as White House advisers,  joined the president on the trip
President Trump, for his part, hugged Modi upon his arrival in the country in a rare display of affection that spoke volumes for his fondness for the prime minister.
Their three hours on the ground in Modi's home state of Ahmedabad brought out thousands of cheering Indians, but not the millions Trump predicted would come out to greet him. Officials estimated about 100,000 people lined the 14-mile route the Trumps took through the city.
The Trumps were headed to the Taj Mahal after their time in Ahmedabad.
In their first stop in India, President Trump and Melania joined Modi for a visit to the home of Mohandas Gandhi, where the president donned a prayer shawl and removed his shoes to learn about the life of the famed independence leader.
Then it was on to the main event – the massive rally Modi had promised Trump, held at the biggest cricket stadium in the world.
Trump, who loves a large crowd, added on to the 110,000 capacity size when he thanked the crowd for its warm welcome.
'To the hundreds of thousands of everyday citizens who come out and line the streets in a stunning display of Indian culture and kindness, and to the 125,000 people in this great stadium today, thank you for the spectacular welcome,' he said.
Sardar Patel Stadium was packed to capacity, with thousands wearing white 'Namaste Trump' hats and waving masks of Trumps and Modi, cheering as the two leaders entered to the Village Men song 'Macho Man.'
But the sections of the stadium facing the sun emptied out as the leaders wrapped up their remarks. The day was hot and baking.
Seats in Sardar Patel Stadium started to empty as President Trump and Prime Minister Modi wrapped up their remarks as the day was hot and baking
Prime Minister Modi welcomed President Trump to the world's largest cricket stadium
First lady Melania Trump, President Trump and Prime Minister Modi stand as the national anthems are played
President Trump praised Prime Minister Modi and American-Indian relations in his remarks
'India will soon be the home of the biggest middle class anywhere in the world, and within less than ten years, extreme poverty in your country is projected to completely disappear,' Trump said.
Trump India Schedule
Monday: Trumps arrive in Ahmedabad
They visit the Gandhi Ashram
Event with Prime Minister Narendra Modi at Motera Stadium, the world's largest cricket stadium
Then the first couple will travel to Agra to visit the Taj Mahal
First couple then travels to Delhi, where they will stay the night
Tuesday will include ceremonial events, bilateral meetings, and business event with Indian investors
Trump will have a meet-and-greet with embassy staff
He will have a one-on-one meeting with Prime Minister Modi
He will meet with Ram Nath Kovind, the president of India
First couple will attend a state dinner at the presidential palace, called Rashtrapati Bhavan
Trumps depart for the United States on Tuesday evening
He stumbled over Indian names, including over one of their spiritual gurus and famous cricket player Sachin Tendulkar.
The president also hit upon some of the talking points he uses in his campaign rallies, touting the strong U.S. economy, advocating for stronger border control, and bragging about the killing of Iranian General Qasem Soleimani.
'Every nation has the right to secure and patrol borders,' Trump said.
He also discussed relations with Pakistan, India's neighbor and rival, and said the U.S. was working with them to fight terrorism.
The president also mentioned the trade war that has aggravated relations between Delhi and Washington.
Trade talks are at the top of the agenda even as American officials down played expectations a deal would be reached during Trump's two-days on the ground.
'Modi and I will discuss the efforts to expand the economic ties,' President Trump said. 'We will be making very very major, the biggest ever trade deals.'
'I am optimistic that working together the prime minister can reach a fantastic deal that would be good – even great – for both countries,' he noted and then added: 'Except he's a very tough negotiator.'
Modi rallied the crowd by calling out 'Namaste Trump.'
He praised the U.S.-Indian friendship, saying 'new history is being created.'
'Welcome all of you to the world's biggest democracy,' Modi said, telling Trump all of India welcomed him, adding that U.S. India relationships are 'no longer just another partnership.'
The rally was designed to appeal to Trump's love of big events, a crowd of thousands cheering him on as he and first lady Melania Trump came in.
Modi lavished on the praise to the president and his entire family, calling out the accomplishments of Melania Trump, Ivanka Trump and Jared Kushner. He even mentioned the first lady's 'Be Best' campaign by name and praised the work she has done with children.
Trump has touted his friendship with Modi and he hugged the prime minister when he touched down in India, a rare display of affection.
Indian officials rolled out the red carpet for the Trumps and have dubbed the visit as 'two dynamic personalities, one momentous occasion.'
Modi was on hand to greet the first couple as they stepped off Air Force One as were an array of dancers in colorful native costumes, who gave a festive start to the visit.
They danced alongside the red carpet amid live music as the prime minister led the Trumps to their car.
Melania Trump wore white pants with a long-sleeved white shirt and green sash around her waist for the arrival.
Trump hugged Modi, a rare display of affection that showed his friendship for the prime minister
It was a festive arrival ceremony with music and dancers in native costume greeting the party as they walked the red carpet
Melania and Donald Trump descend the steps of Air Force One for their two-day visit
President Trump gives his daughter Ivanka a kiss
A woman explains about a charkha, or spinning wheel, to President Donald Trump and First Lady Melania Trump as India's Prime Minister Narendra Modi looks on
Trump tried his hand at spinning during his visit to Gandhi's home
The area where President Trump and Prime Minister Narendra Modi will speak in the stadium
The stadium holds 110,000 and will be the largest cricket stadium in the world
Indian people arriving at stadium
Trump sent a tweet in Hindi saying he was on his way
Ivanka Trump and Jared Kushner, who serve as White House advisers, were also on the trip and watched the arrival festivities from the sidelines.
And the president showed his enthusiasm for the state visit, sending a tweet from Air Force One in Hindi while he was in route that read: 'We are ready to come to India, we are on our way, we will be meeting everyone in a few hours.'
Modi and the Trumps first stopped at the home of Mahatma Gandhi, where the president tried his hand at a loom – the same type used by the revered Indian leader.
 The Trumps took a tour of the small complex made of a series of small houses. Modi explained to them how to use a charkha, a traditional spinning wheel used by Gandhi.
While the Trumps made their way through the city, thousands filled Motera Stadium – which will be the world's largest cricket stadium after Trump formally opens it Monday – to greet the president.
The massive rally was dubbed 'Namaste Trump,' which translates into 'Greetings Trump.'
The president loves a big show and has bragged this could be the biggest event India has ever seen with millions in attendance. The stadium, which is still under construction, holds 110,000 although many more Indians are expected to line the 14-mile route Trump will traverse from the airport to the rally site.
'I hear it's going to be a big event. Some people say the biggest event they've ever had in India. that's what the prime minister told me – this'll be the biggest event they've ever had. So it's going to be very exciting,' he told reporters at the White House Sunday as he prepared to leave for India.
President Donald Trump and first lady Melania Trump attend a welcoming ceremony with Indian Prime Minister Narendra Modi at the airport
A cow walks past a banner welcoming President Trump to India
Native dancers were on hand to greet the president
President Donald Trump and first lady Melania Trump depart the White House for a two-day trip to India
Rapid Action Force (RAF) personnel stand guard at the cricket stadium ahead of Trump's visit
Billboards welcoming the Trumps have been hoisted around the towns of India they will be visiting
A monkey sits on a billboard featuring Prime Minister Narendra Modi and President Donald Trump
And the place will be spick and span for the president.
Workers cleaned the roads and erected billboards welcoming the first couple. And a four-foot wall has been built to hide the nation's infamous slums, which house more than 2,000 people, from the Trumps' view.
Modi loyalists and police will line the road side in Ahmedabad – where the Trumps land Monday – to greet the first couple in the kind of pomp and circumstance the president adores – providing a grand lead-up to the world's largest largest cricket stadium where Trump will hold the biggest rally of his presidential career.
Trump's campaign rallies average between 10,000 and 20,000 depending on the venue size.
Trump said last week 7 million people in total would be out to welcome him, which would include the 14-mile route from the Ahmedabad airport to Motera Stadium.
'He told me we'll have seven million people between the airport and the event,' Trump said last Tuesday.
Two days later, he raised crowd estimates.
'I hear they're going to have 10 million people,' he said at a campaign rally. 'They say anywhere from six to 10 million people are going to be showing up along the route to one of the largest stadiums in the world.'
It's unclear how many will actually appear to cheer the president on his route but it is unlikely to be 10 million and may not hit six digits.
Ahmedabad has a population of eight million.
Modi's government is dropping more than $14 million, according to the Associated Press, to woo President Trump as the two countries are embroiled in a trade war that shows no signs of abating.
That includes four-foot brick wall that has been quickly erected close to the stadium with some saying it is  being built to block the view of a slum area inhabited by more than 2,000 people.
It will shield the President as he arrives at the event.
The stadium, which was built for $100 million, is a perfectly round venue that promises unobstructed views from every angle. It seats 110,000.
When Modi visited the United States last year, he and President Trump attended a 'Howdy Modi' rally in Houston that drew a crowd of 50,000 Indian Americans. Trump compared Modi to Elvis Presley at that event.
https://www.dailymail.co.uk/news/article-8036815/Crowds-line-greet-Donald-Melania-Trump-couple-touches-India.html
Story 2: Radical Extremist Democratic Socialist (REDS) Bernie Sanders Wins in Nevada with 46.6% of Vote On Way To Losing To President Trump in November 2020 —
Getting to Know Bernie Sanders | The Daily Show
Bernie wins big in Nevada caucus
Top U.S. & World Headlines — February 24, 2020
Sen. Bernie Sanders wins Nevada Democratic primary | ABC News
Sanders & Socialism: Debate Between Nobel Laureate Paul Krugman & Socialist Economist Richard Wolff
Marianne Williamson's Endorsement of Senator Bernie Sanders for President
Van Jones: Establishment's jaws are hanging off their faces
Gutfeld on Bernie Sanders' socialist dreams
Why Democratic Socialism Is Gaining Popularity In The United States
Capitalism vs. Socialism
Socialism Makes People Selfish
Democratic Socialism is Still Socialism
Sweden Not a Socialist Success
Sweden: Lessons for America? – Full Video
Is Denmark Socialist?
Thomas Sowell – From Marxism to Capitalism
Socialism vs Capitalism | Full Debate | Yaron Brooks, Leo Panitch, Kemi Badenoch
Conway says Bernie's 'electability' is no match for Trump's 'electricity'
Bernie celebrates huge Nevada caucuses win with 'future first lady' Jane: Donald Trump congratulates 'Crazy' Sanders for landslide victory and mocks 'weak' Democratic opponents struggling to catch the front-runner
Bernie Sanders has won the Nevada caucuses with 46.64% of the vote – a resounding victory 

President Trump congratulated 'Crazy Bernie' for his performance, with Fox News calling the caucuses for Sanders early 
Trump also said, 'Biden & the rest look weak,' and made fun of Mike Bloomberg's Nevada debate performance
Early results showed Biden in a distant second place, and he maintained that with 23.78% of the vote
The Nevada Democratic caucuses kicked off at noon Saturday where Sanders was leading in entrance polls 
Democratic presidential candidates were campaigning in the state all week and participated in a debate in Las Vegas on Wednesday  
By NIKKI SCHWAB, SENIOR U.S. POLITICAL REPORTER FOR DAILYMAIL.COM IN LAS VEGAS, NEVADA and KATELYN CARALLE, U.S. POLITICAL REPORTER FOR DAILYMAIL.COM IN LAS VEGAS, NEVADA
PUBLISHED: | UPDATED: 
Bernie Sanders was declared the winner of the Nevada caucuses Saturday despite only a fraction of the vote in.
Sanders had a formidable lead, taking 46.6 per cent of the delegates with 22 per cent of precincts reporting.
'I'm delighted to bring you some very good news,' a jovial Sanders announced to a crowd of supporters at his rally in San Antonio, Texas Saturday evening, alongside his wife Jane.
'I think all of you know we won the popular vote in Iowa. We won the New Hampshire primary. And, according to three networks and the AP, we have now won the Nevada caucus,' Sanders said as audience members erupted in chants and cheers.
Trump went ahead and congratulated Sanders before most networks had called the race.
'Looks like Crazy Bernie is doing well in the Great State of Nevada. Biden & the rest look weak, & no way Mini Mike can restart his campaign after the worst debate performance in the history of Presidential Debates,' Trump said.
'Congratulations Bernie, & don't let them take it away from you!' the president wrote.
In response to the president's tweet, Sanders told rally-goers not to reveal how much support he had in the country's most populous red state.
'Don't tell anybody, I don't want to get them nervous, we are going to win the Democratic primary in Texas. And you know, this is also important the president gets very, very upset easily, so don't tell him we're going to beat him here in Texas,' Sanders said.
Bernie Sanders won Nevada, taking 46.6 per cent of the delegates with 22 per cent of precincts reporting. He was pictured with his wife Jane, who he introduced as 'the future first lady'
Joe Biden, who came in second with 19.25 per cent of the vote, claimed his second place finish was enough to reboot his struggling campaign. In Iowa, Buttigieg beat Sanders in the delegate count by a hair, but placed third in Nevada with 15.38 per cent of the vote
Elizabeth Warren, whose debate performance against newbie Mike Bloomberg dominated the headlines in Nevada all week after Wednesday night's Democratic debate, took 10.27 per cent of the vote. Amy Klobuchar, who took 4.5 per cent of the vote, headed back to her home state of Minnesota soon after the results were called
Texas is a state Sanders will likely struggle to gain support in the Democratic primary, since voters are generally more moderate in the Lone Star State.
During his first rally Saturday in border city of El Paso, Texas, Sanders did not bring up his jarring lead.
As Trump tweeted, NBC News said the race was 'too early to call.' The network then called the race as Sanders' rival Joe Biden was speaking in Nevada, claiming his second place finish, with 19.25 per cent of the vote, was enough to reboot his struggling campaign.
'I know the press is ready to declare people quickly dead,' Biden told his supporters.  'We're alive and we're coming back and we're going to win.'
One person loudly yelled that Biden was the 'comeback kid,' while Biden boasted he would go on to win South Carolina, where voters will head to the polls in a week.
Sanders is coming off a win in New Hampshire, with Pete Buttigieg coming in a close second in the Granite State. He came third in Nevada, with 15.38 per cent of the vote. In Iowa, Buttigieg beat Sanders in the delegate count by a hair, while the Vermont senator won the popular vote. Biden finished in fourth place in Iowa and fifth place in New Hampshire.
Reporting for Nevada started to filter in the early afternoon Saturday, though stayed at 3 per cent for more than an hour, as Democrats tried to avoid having reporting problems like they did in Iowa thanks to a malfunctioning app. CNN reported that some precinct chairs had trouble calling in and reporting the results.
Despite the major momentum for the Vermont senator in the Silver State, the candidate had already left to campaign in Texas before the Nevada caucus sites adjourned.
Sanders is holding two campaign rallies in the Lone Star State Saturday, where a more moderate Democratic electorate could spell trouble for the democratic socialist. He'll also hold a Houston rally Sunday. Texas votes on March 3, with 13 other 'Super Tuesday' states.
Although only 4 per cent of reporting was in by the time of Sanders' rally, several networks had called the caucus for Sanders as he took a substantial lead with more than 50 per cent
Sanders claimed at his rally in Texas, and on Twitter, that Donald Trump would get 'nervous' if he found out how much support he has in Texas – the most populous red state
Buttigieg and Biden stayed in Las Vegas, while Amy Klobuchar – who came fifth with 4.51% of the vote – headed back to her home state of Minnesota for a rally. Minnesota is one of the 14 so-called 'Super Tuesday' states.
 Buttigieg used his event to both congratulate Sanders and warn Democratic voters about the victor.
'I congratulate Senator Sanders on a strong showing today, and we certainly celebrate many of the same ideals,' Buttigieig admitted, although he rarely likens himself to the Democratic socialist candidate.
'But before we rush to nominate Senator Sanders, in our one shot to take on this president, let's take a sober look at the consequences – for our party, for our values, and for those with the most at stake,' he urged.
The former mayor of South Bend, Indiana also reminded the 300 or so audience members that he won against Sanders in Iowa.
'Ours is the only campaign that has beaten Senator Sanders anywhere in the country,' he said to a cheering crowd gathered at a the Spring Preservation nature area just five miles from the Vegas strip.
Mike Bloomberg, the billionaire 2020 hopeful who decided to skip the four opening states, had his campaign manager send out a statement also warning of what Sanders win could mean.
'The Nevada results reinforce the reality that this fragmented field is putting Bernie Sanders on pace to amass an insurmountable delegate lead,' Bloomberg's campaign manager Kevin Sheekey said. 'We are going to need Independents AND Republicans to defeat Trump – attacking your own party is no way to get started. As Mike says, if we choose a candidate who appeals to a small base – like Senator Sanders – it will be a fatal error.'
Bernie Sanders easily won Saturday's Nevada caucuses, with networks reporting the double-digit win with only a small percentage of precincts reporting
Sanders, however, left Nevada before caucus sites adjourned Saturday for two rallies in Texas, a state where he struggles among more moderate Democratic voters
President Trump sent a back-handed congratulatory tweet to Bernie Sanders before most networks had called the race for the Vermont senator. Trump said Biden and the other Democratic hopefuls looked 'weak'
The caucuses kicked off at noon on Saturday, though 75,000 Nevada Democrats had participated in early voting.
At the Bellagio Hotel on the iconic Las Vegas strip, 123 people participated in the caucuses, with the room breaking out into chants for Sanders and Biden – as the vast majority only supported those two candidates.
The site consisted of residents from a 2.5 mile radius as well as shift workers from the hotel who wanted to participate in the middle of the work day.
There was a small showing for Elizabeth Warren – who came fourth, with 10.27% – as well, whose debate performance against newbie Bloomberg dominated the headlines in Nevada all week after Wednesday night's Democratic debate.
At the Bellagio, for candidates to be 'viable' at least 19 caucus participants had to back them.
Only Sanders and Biden qualified during the first counting, while seven people came out for Warren.
s to address supporters. At his event, Buttigieg congratulated Sanders though warned the party against nominating the democratic socialist
Bernie Sanders' supporters at the Bellagio hotel cheered for their candidate, who won that particular caucus site
Bernie Sanders' supporters raise their hands at the Liberty High School in Henderson, Nevada Saturday afternoon
Vice President Joe Biden greets Democratic caucus-goers Saturday at Cheyenne High School in North Las Vegas
Elizabeth Warren only had a handful of supporters caucus for her at the Bellagio Hotel caucus site
Pete Buttigieg showed up to caucuses being held at Sierra Vista High School on Saturday. Buttigieg and Biden both stuck around in Nevada, while the other top candidates left
us totals were reported on these paper worksheets, one for each precinct. Caucus volunteers had to factor in early vote totals along with totals on-site
e early realignment was announced over the microphone, Sanders' supporters cheered enthusiastically while Biden supporters booed.
The site only required one realignment, with Sanders ultimately earning 76 total ballots cast for him after one person moved to the senator's camp and Biden earned support from 45 caucus-goers – earning 6 more after the realignment.
The president of the caucus-site announced that they would send 32 delegates to the county convention for Sanders and 19 for Biden.
Only two people remained uncommitted in the caucuses at Bellagio.
The Bellagio is an at-large caucus site, encompassing several hotel and casino workers, and there were tables set up outside of the ballroom where attendees could register to vote.
Ahead of the caucuses, the tables were surrounded by individuals filling out the paperwork to be able to participate.
A rideshare driver on the way to the site told DailyMail.com that he wanted to cast a ballot, but after finding out it was a bigger ordeal than pressing a button, decided he had to work and earn money instead.
At Rancho High School in north Las Vegas two precincts simultaneously caucused in a gymnasium. At both precincts, Sanders was the only viable candidate – and early voters far outnumbered those who showed up to the school.
In one precinct, just 20 people caucused in person, while another 61 had cast early votes. Sanders picked up 46 of those early votes, while another 13 caucused for him Saturday in person, during the precinct's first alignment.
Happening directly beside that precinct was another that overwhelmingly felt the Bern.
Of the 16 Democrats who came to caucus in person, 12 were there to support the Vermont senator. Sanders was supplemented by an additional 20 early votes.
He won all 13 delegates from that precinct, while earning 24 from the adjacent precinct. No other candidate won any.
However, there were 11 precincts caucusing at Rancho High School overall, with Biden and Steyer also winning some delegates.
Nevada began caucusing in primary contests in 1981, but the state did not earn early primary status until 2008, when the Democratic National Committee made Nevada the second-in-the-nation caucuses following Iowa's caucuses and New Hampshire's primary election.
The final two Nevada polls that dropped Friday had shown Sanders with a comfortable lead. And he was leading in entrance polls Saturday as well.
Mike Bloomberg made his debate debut in Nevada Wednesday night, but then headed to Utah – a Super Tuesday state. The billionaire has staked his chances on competing in the 14 states that vote on March 3, instead of competing in the first four, which includes Nevada
Democratic National Committee Chairman Tom Perez told DailyMail.com earlier in the week that he couldn't predict when the results of the Nevada caucus would come out
Democrats are hoping that Nevada's caucuses go off without a hitch after an app glitch led to chaos in Iowa at the beginning of the month, with Sanders' campaign still challenging the count that saw Buttigieg win by a tiny fraction.
Earlier in the week, Democratic National Committee chairman Tom Perez told DailyMail.com he couldn't predict when results would be up for Nevada.
Perez couldn't guarantee whether the crop of 2020 presidential candidates competing in the Democratic primary would see results by the end of Saturday.
'I don't know how many people are going to show up, so that's an impossible question to answer,' Perez said. 'I know we're going to try to get results as soon as possible. But we want to get results that are accurate and we want to make sure we count every vote.'
While the Nevada Democratic Party is holding its official nominating contest on Saturday, the state experienced days earlier a massive number of participants in its first-ever early voting in Nevada.
Nearly 75,000 people cast early voting ballots, the party announced Friday, which is only 10,000 voters shy of the entire caucus count from 2016, which stood around 84,000.
In the 2016 primaries, around 1.3 million of the 3 million residents in Nevada voted.
The population of the western state is mostly contained to Las Vegas, Henderson and Reno, its three largest cities.
The state ended up voting to nominate Hillary Clinton and in the primaries voted for Clinton by a margin of 2.4 per cent more than Donald Trump.
WHO ARE THE 8 DEMOCRATS RUNNING FOR PRESIDENT IN 2020?
urrent role. A University of Delaware and Syracuse Law graduate, he was first elected to Newcastle City Council in 1969, then won upset election to Senate in 1972, aged 29. Was talked out of quitting before being sworn in when his wife and daughter died in a car crash and served total of six terms. Chaired Judiciary Committee's notorious Clarence Thomas confirmation hearings. Ran for president in 1988, pulled out after plagiarism scandal, ran again in 2008, withdrew after placing fifth in the Iowa Caucuses. Tapped by Obama as his running mate and served two terms as vice president. Contemplated third run in 2016 but decided against it after his son died of brain cancer.
Family: Eldest of four siblings born to Joe Biden Sr. and Catherine Finnegan. First wife Neilia Hunter and their one-year-old daughter Naomi died in car crash which their two sons, Joseph 'Beau' and Robert Hunter survived. Married Jill Jacobs in 1976, with whom he has daughter Ashley. Beau died of brain cancer in 2015. Hunter's marriage to Kathleen Buhle, with whom he has three children, ended in 2016 when it emerged Hunter was in a relationship with Beau's widow Hallie, mother of their two children. Hunter admitted cocaine use; his estranged wife accused him of blowing their savings on drugs and prostitutes
Religion: Catholic
Views on key issues: Ultra-moderate who will emphasize bipartisan record. Will come under fire over record, having voted: to stop desegregation bussing in 1975; to overturn Roe v Wade in 1981; for now controversial 1994 Violent Crime Act; for 2003 Iraq War; and for banking deregulation. Says he is 'most progressive' Democrat. New positions include free college, tax reform, $15 minimum wage. No public position yet on Green New Deal and healthcare. Pro-gun control. Has already apologized to women who say he touched them inappropriately
Would make history as: Oldest person elected president
Slogan: Our Best Days Still Lie Ahead
Age on Inauguration Day: 78
Entered race: November 24, 2019
Career: Currently multi-billionaire CEO of Bloomberg PL, the financial information firm he founded in 1981 and which remains a private company. Educated at Johns Hopkins and Harvard, he became a Wall Street trader at investment bank Salomon Brothers and was laid off in 1981, walking away with $10m in stock which he used to set up his own financial information firm, now one of the world's largest. Three times mayor of New York 2002 to 2013, running first as Republican then as independent; had to get term limits suspended for final term. Once flirted with running for mayor of London where he has a home; holds an honorary knighthood from Queen Elizabeth. Has spent large amounts on philanthropy in line with his political views as well as on political campaigns
Family: Born in Brookline, MA, to first-generation Jewish immigrant parents whose own parents had fled Russia. Divorced wife of 18 years, Susan Brown-Meyer, in 1993; former couple have daughters Emma, who has a son with her former boyfriend, and Georgina, who has daughter Zelda with her husband Chris Fissora. The child has a portmanteau surname, Frissberg. Partner since 2000 is Diana Taylor, former New York state banking commissioner, 13 years his junior
Religion: Jewish
Views on key issues: Self-professed fiscal conservative, although painted as a Democratic moderate by other conservative groups. Opposed to Medicare for all. Social progressive who backed gay marriage early, but has flip-flopped on marijuana legalization, most recently opposing it.. Wants firm action on climate change. Fiercely in favor of gun control. As New York mayor banned smoking in public places and tried to outlaw large sugary drinks. Backs increased immigration. Apologized for his stop-and-frisk policing strategy as mayor
Would make history as: Oldest person elected president; first Jewish president; richest president ever; first New York mayor to become president
Slogan:  Fighting For Our Future
Age on Inauguration Day: 39
Entered race: Announced formation of exploratory committee January 23, 2019. Formally entered race April 14, 2019
Career: Currently mayor of Sound Bend, Indiana. Harvard grad and Rhodes scholar who got a second degree from Oxford before working as a McKinsey management consultant and being commissioned as a Navy Reserve intelligence officer. Elected South Bend mayor in 2011 and served in combat in 2013, won re-election in 2015
Family: Came out as gay during second mayoral run and married husband Chasten Glezman, a middle school teacher in 2018. Parents were University of Notre Dame academics; his father was Maltese-American. Surname is pronounced BOOT-edge-edge
Religion: Raised as a Catholic, now Episcopalian
Views on key issues: Has said Democratic party needs a 'fresh start'; wrote an essay in praise of Bernie Sanders aged 17; backed paid parental leave for city employees; other policies unknown 
Would make history as: First openly gay and youngest-ever president. First veteran of post-World War II conflict 
Slogan: A Fresh Start For America
Age on Inauguration Day: 39
Entered race: Still to formally file any papers but said she would run on January 11 2019
Career: Currently Hawaii congresswoman. Born on American Samoa, a territory. Raised largely in Hawaii, she co-founded an environmental non-profit with her father as a teenager and was elected to the State Legislature aged 21, its youngest member in history. Enlisted in the National Guard and served two tours, one in Iraq 2004-2006, then as an officer in Kuwait in 2009. Ran for Honolulu City Council in 2011, and House of Representatives in 2012
Family: Married to her second husband, Abraham Williams, a cinematographer since 2015. First marriage to childhood sweetheart Eduardo Tamayo in 2002 ended in 2006. Father Mike Gabbard is a Democratic Hawaii state senator, mother Carol Porter runs a non-profit.
Religion: Hindu
Views on key issues: Has apologized for anti-abortion and anti-gay marriage views; wants marijuana federally legalized; opposed to most U.S. foreign interventions; backs $15 minimum wage and universal health care; was the second elected Democrat to meet Trump after his 2016 victory
Would make history as: First female, Hindu and Samoan-American president; youngest president ever
Slogan: Lead with Love 
Age on Inauguration Day: 60
Entered race: Announced candidacy February 10, 2019 at snow-drenched rally in her native Minneapolis
Career: Currently Minnesota senator. Yale and University of Chicago law graduate who became a corporate lawyer. First ran unsuccessfully for office in 1994 as Hennepin, MI, county attorney, and won same race in 1998, then in 2002, without opposition. Ran for Senate in 2006 and won 58-38; re-elected in 2012 and 2018
Family: Married to John Bessler, law professor at University of Baltimore and expert on capital punishment. Daughter Abigail Bessler, 23, works fora Democratic member of New York City council. Father Jim, 90, was a veteran newspaper columnist who has written a memoir of how his alcoholism hurt his family; mom Rose is a retired grade school teacher
Religion: Congregationalist (United Church of Christ)
Views on key issues: Seen as a mainstream liberal: says she wants 'universal health care' but has not spelled out how; pro-gun control; pro-choice; backs $15 minimum wage; no public statements on federal marijuana legalization; has backed pro-Israel law banning the 'boycott, divestment and sanctions' movement; spoke out against abolishing ICE
Would make history as: First female president
Slogan: Let's Get To Work
BERNIE SANDERS
Age on Inauguration Day: 79
Entered race: Sources said on January 25, 2019, that he would form exploratory committee. Officially announced February 19
Career: Currently Vermont senator. Student civil rights and anti-Vietnam activist who moved to Vermont and worked as a carpenter and radical film-maker. Serial failed political candidate in the 1970s, he ran as a socialist for mayor of Burlington in 1980 and served two terms ending in 1989, and win a seat in Congress as an independent in 1990. Ran for Senate in 2006 elections as an independent with Democratic endorsement and won third term in 2018. Challenged Hillary Clinton for the Democratic nomination in 2016 but lost. Campaign has since been hit by allegations of sexual harassment  – for which he has apologized – and criticized for its 'Bernie bro' culture
Family: Born to a Jewish immigrant father and the daughter of Jewish immigrant parents in Brooklyn, New York. First marriage to college sweetheart Deborah Shiling Messing in 1964 ended in divorce in 1966; had son Levi in 1969 with then girlfriend Susan Cambell Mott. Married Jone O'Meara in 1988 and considers her three children, all adults, his own. The couple have seven grandchildren. His older brother Larry is a former Green Party councilor in Oxfordshire, England. 
Religion: Secular Jewish 
Views on key issues: Openly socialist and standard bearer for the Democratic party's left-turn. Wants federal $15 minimum wage; banks broken up; union membership encouraged; free college tuition; universal health care; re-distributive taxation; he opposed Iraq War and also U.S. leading the fight against ISIS and wants troops largely out of Afghanistan and the Middle East
Would make history as: Oldest person elected president; first Jewish president
Slogan: Not me. Us.
TOM STEYER 
Age on Inauguration Day 2021: 63
Entered race: July 9, 2019
Career: Currently retired. New York-born to wealthy family, he was educated at elite Phillips Exeter Academy, and Yale, then Stanford Business School. Morgan Stanley and Goldman Sachs banker who founded his own hedge fund in 1986 and made himself a billionaire; investments included subprime lenders, private prisons and coal mines. Stepped down in 2012 to focus on advocating for alternative energy. Longtime Democratic activist and donor who started campaign to impeach Trump in October 2017. Net worth of $1.6 billion has made him one of the Democrats' biggest single donors
Family: Married Kathryn Taylor in 1986; they have four adult children who have been told they will not inherit the bulk of his fortune. Announced last November he and his wife would live apart. Father Roy was a Nuremberg trials prosecutor
Religion: Episcopalian
Views on key issues: On the left of the field despite being a hedge fund tycoon. Backs single-payer health care, minimum wage rises and free public college. Previously spoke in favor of Bernie Sanders' agenda. Aggressive backer of climate change action, including ditching fossil fuels
Would make history as: Richest Democratic president ever
Slogan: Actions Speak Louder Than Words 
ELIZABETH WARREN
Age on Inauguration Day: 71
Entered race:  Set up exploratory committee December 31, 2018
Career: Currently Massachusetts senator. Law lecturer and academic who became an expert on bankruptcy law and tenured Harvard professor. Ran for Senate and won in 2012, defeating sitting Republican Scott Brown, held it in 2018 60% to 36%. Was short-listed to be Hillary's running mate and campaigned hard for her in 2016
Family: Twice-married mother of two and grandmother of three. First husband and father of her children was her high-school sweetheart. Second husband Bruce Mann is Harvard law professor. Daughter Amelia Tyagi and son Alex Warren have both been involved in her campaigns. Has controversially claimed Native American roots; DNA test suggested she is as little as 1,064th Native American
Religion: Raised Methodist, now described as Christian with no fixed church
Views on key issues: Was a registered Republican who voted for the party but registered as a Democrat in 1996. Pro: higher taxes on rich; banking regulation; Dream Act path to citizenship for 'dreamers'; abortion and gay rights; campaign finance restrictions; and expansion of public provision of healthcare – although still to spell out exactly how that would happen. Against: U.S. presence in Afghanistan and Syria; liberalization of gambling
Would make history as: First female president 
Slogan: Warren Has A Plan For That
AND THE 21 WHO HAVE WITHDRAWN
MICHAEL BENNET, Colorado senator
Entered race: May 2, 2019 

Quit:  February 12, 2019, evening of New Hampshire primary
CORY BOOKER, New Jersey Senator 
Entered race: February 1, 2019

Quit: January 13, 2020 
STEVE BULLOCK, Montana governor 
Entered race: May 14, 2019 

Quit: December 2, 2019
JULIÁN CASTRO, former Housing Secretary
Entered race: January 18, 2019

Quit: January 2, 2020 
KIRSTEN GILLIBRAND, New York senator
Entered race: January 16, 2019

Quit: August 28, 2019
BILL DE BLASIO, New York City mayor 
Entered race: May 16, 2019

Quit: September 20, 2020
JOHN DELANEY, former Maryland Congressman
Entered race: July 8, 2017

Quit: January 31, 2019 
MIKE GRAVEL, Former Alaska governor
Entered race: April 2,2019

Quit: August 2, 2019 
KAMALA HARRIS,California senator  
Entered race: January 21, 2019

Quit: December 3, 2019 
JOHN HICKENLOOPER, Former Colorado governor
Entered race: March 4, 2019

Quit: August 15, 2019 
JAY INSLEE, Washington governor 
Entered race: March 1, 2019

Quit: August 21, 2019
WAYNE MESSAM, mayor of Miramar, Florida 
Entered race: March 28, 2019

Quit: November 20, 2019 
SETH MOULTON, Massachusetts congressman
Entered race:  April 22,2019

Quit: August 23, 2019
RICHARD OJEDA, former West Virginia state senator
Entered race: November 12, 2018

Quit: January 25, 2019
BETO O'ROURKE, former Texas congressman
Entered race: March 14, 2019 

Quit: November 1, 2019  
DEVAL PATRICK, former Massachusetts governor 
Entered race: November 13, 2019

Quit:  February 13, 2019, morning after New Hampshire primary
TIM RYAN, Ohio congressman
Entered race: April 4, 2019

Quit: October 24, 2019
JOE SESTAK, former Pennsylvania congressman 
Entered race: June 23, 2019

Quit: December 1, 2019
ERIC SWALWELL, California congressman
Entered race: April 8, 2019

Quit: July 8, 2019  
MARIANNE WILLIAMSON, author
Entered race: November 15, 2018

Quit: January 10, 2020 
ANDREW YANG, entrepreneur
Entered race: November 6, 2018

Quit: February 12, 2019, evening of New Hampshire primary
https://www.dailymail.co.uk/news/article-8032979/Sanders-strong-showing-Las-Vegas-caucus-sites.html
Delegates Needed to Win the 2020 Democratic Nomination
Summary:  The math behind how the Democratic National Committee calculates the number of delegates a candidate needs to win.
---
First Ballot
A candidate will need 1,991 of the 3,979 pledged delegates to win the Democratic nomination on the first ballot. Per the Democratic National Committee, a candidate needs a majority of those eligible to vote on the ballot. Most importantly for the calculation, the candidate needs "a whole unit of delegate above half."
Half of 3,979 is 1,989.5. As there are no delegates in this round with a half vote, a whole unit of delegate is one. Therefore, the requirement is 1,990.5 (1,989.5 + 1) delegates, which is rounded to 1,991.
Additional Ballots
If no candidate wins on the first ballot, all delegates become unpledged. There are 4,750 delegate votes on the second – and any subsequent – ballot. This total is comprised of the 3,979 formerly-pledged delegates from the first ballot as well as 767 automatic delegates with a full vote and 8 automatic delegates with a half vote.1  This means there are 775 automatic delegates with a total of 771 votes, with 4,750 equal to 3,979 + 771.
Since there are delegates with a half vote, a half vote is considered a whole unit of delegate for any ballot after the first round.  Half of 4,750 is 2,375. Therefore, the requirement is 2,375.5 delegates to win the nomination when all delegates are voting.
Note that since automatic delegates are specific people or positions, the number can vary slightly – up or down – over time. For example, all Democratic members of the U.S. House are automatic delegates. If there was to be a new vacancy that remained unfilled at the time of the convention, there would be one less delegate in this category.
A Fine Point
If a candidate earns pledged delegates greater than a majority of all delegate votes (i.e., 2,375.5 or greater) during the primary and caucus contests, that person's nomination will be a foregone conclusion. In this scenario, all delegates will be able to vote on the first ballot. This outcome seems unlikely given the size of the field and the party's proportional allocation of delegates in each contest.
https://www.270towin.com/content/delegates-needed-to-win-2020-democratic-nomination
Story 3: Stock Market Falls As Coronavirus Spreads Around The World — Videos —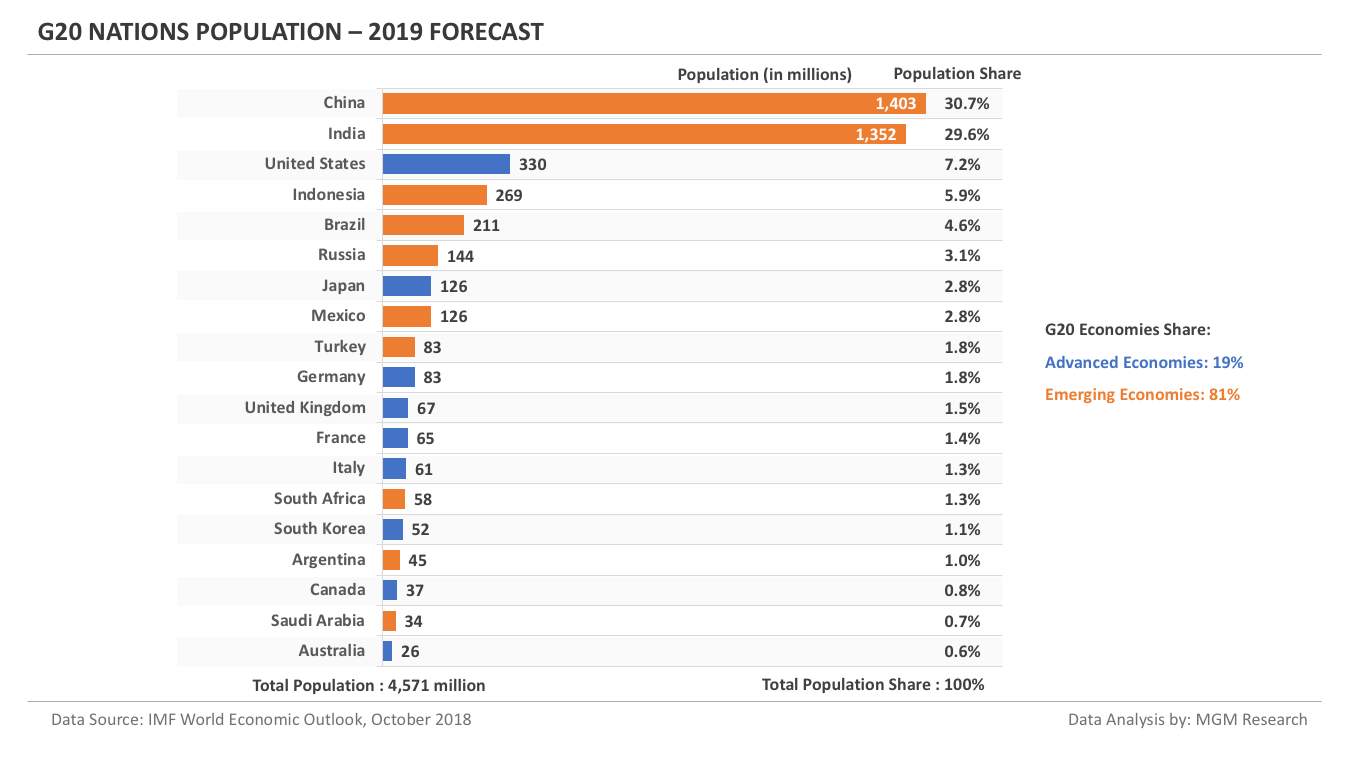 Tucker Carlson Tonight 2/24/20 FULL | Breaking TRUMP February 24, 2020
Navarro on coronavirus: Trump is focused on moving supply chains to US
Tucker: Coronavirus pandemic is a real fear
Get the facts on coronavirus
How Coronavirus Kills: Acute Respiratory Distress Syndrome (ARDS) & Treatment
[youtubehttps://www.youtube.com/watch?v=okg7uq_HrhQ]
How does Coronavirus compare to Ebola, SARS, etc?
Comparing the novel coronavirus to past outbreaks SARS & MERS
Dow plunges 1,000 points on coronavirus fears, 3.5% drop is worst in two years
Stocks fell sharply on Monday as the number of coronavirus cases outside China surged, stoking fears of a prolonged global economic slowdown from the virus spreading.
The Dow Jones Industrial Average closed 1,031.61 points lower, or 3.56%, at 27,960.80. The S&P 500 slid 3.35% to 3,225.89 while the Nasdaq Composite closed 3.71% lower at 9,221.28. It was the Dow's biggest point and percentage-point drop since February 2018. The Dow also gave up its gain for 2020 and is now down 2% for the year. The S&P 500 also had its worst day in two years and wiped out its year-to-date gain as well.
"The second-largest economy in the world is completely shut down. People aren't totally pricing that in," said Larry Benedict, CEO of The Opportunistic Trader, adding a 10% to 15% correction in stocks may be starting. He also said some parts of the market, particularly large-cap tech stocks, appear to be over-owned. "It seems like there's much more to come."
close dialog
Warren Buffett answers your questions
Coronavirus-impacted names led the way lower. Airline stocks Delta and American were both down more than 6% while United closed 5.4% lower. Shares of casino operators Las Vegas Sands and Wynn Resorts dropped at least 5.2% each. MGM Resorts slid 5.4%.
Chipmakers, which are highly leveraged to the global economy, were also down broadly. Nvidia shares were down 7.1% while Dow-component Intel ended the day down 4%. AMD dipped 7.8%. The VanEck Vectors Semiconductor ETF (SMH) was down by 4.5%.
"The market had been sanguine about the spread of the coronavirus," said Quincy Krosby, chief market strategist at Prudential Financial. "That sanguine stance is being tested today."
"Companies are assessing their suppliers and their supply chains and seeing whether or not their revenue is going to slow," Krosby said. "Because of that, this has become a sell-first, ask-questions later type of market."
Apple and its suppliers took a hit as well. Shares of the iPhone maker were down by 4.8%. Skyworks Solutions and Qorvo dropped more than 1.8% each.
Overseas markets fell sharply. The European Stoxx 600 dropped more than 3% while Korea's Kospi index slid 3.9%.In Hong Kong, the Hang Seng index fell 1.8%.
Legendary investor Warren Buffett said the coronavirus spread has softened up the U.S. economy, but noted growth is still healthy. "Business is down but it's down from a very good level," Buffett told CNBC's Becky Quick on "Squawk Box." "You look at car holdings —railcar holdings, moving goods around. And there again, that was affected by the tariffs too because people front-ended purchases, all kinds of things." Buffett added he still recommends buying stocks for the long term.
The coronavirus outbreak that was first reported in China, but has spread rapidly in other countries especially South Korea and Italy, which reported a spike in the number of confirmed cases in recent days.
South Korea raised its coronavirus alert to the "highest level" over the weekend, with the latest spike in numbers bringing the total infected to more than 800 — making it the country with the most cases outside mainland China.
Meanwhile, outside of Asia, Italy has been the worst affected country so far, with more than 130 reported cases and three deaths.
"There remains a large degree of uncertainty surrounding the virus, and no one knows how this will ultimately play out," said Keith Lerner, chief market strategist at Truist/SunTrust Advisory. "With stock prices and valuations still near cycle highs, the risk of a worsening virus outbreak has not been priced into the market to a great extent."
The major averages hit record highs all hit record highs earlier this month despite lingering concerns over the coronavirus.
In the earlier days after the outbreak, many economists had predicted a V-shaped recovery, which describes downturns that see a steep fall before recovering sharply. However, traders are loading up on traditional safe havens such as U.S. Treasurys and gold.
The benchmark 10-year note yield fell to 1.369% on Monday, putting the key rate close to it all-time low closing around 1.36%. Yields move inversely to prices. Gold futures jumped 1.7% to around $1,676.60 per ounce and hit its highest level since January 2013.
The Cboe Volatility Index (VIX) — considered to be the best fear gauge on Wall Street — jumped more than 7 points, or about 46%, to 25.04.
"Simply put, the markets were not setup for where we are today," said Gregory Faranello, head of U.S. rates trading at AmeriVet Securities, in a note. It's an "extremely dynamic environment. And one which continues to warrant respect and caution."
https://www.cnbc.com/2020/02/24/us-futures-coronavirus-outbreak.html
Story 4: Movie Mogul Harvey Weinstein Convicted of Committing A Sexual Act and Rape — Faces 4 to 29 Years in Prison — Videos
Judge Napolitano: Judge in Weinstein case showing 'no mercy'
'The Five' reacts to Harvey Weinstein's conviction
Harvey Weinstein Says "But I'm Innocent" After Guilty Verdicts In Rape Trial; Sentencing Set For March 11
Harrvey Weinstein has been found guilty of rape in the third degree and criminal sexual acts in the first degree, bringing his seven-week New York trial to a conviction in the central criminal case of the #MeToo movement.

Weinstein was remanded to custody by New York Supreme Court Judge James Burke pending sentencing on Wednesday, March 11. His defense attorney Donna Rotunno made an unsuccessful last-ditch plea to keep Weinstein free on bail due, in part, to his ill health and pain as a result of an auto accident last summer, but the judge did not grant the request. Weinstein was remanded to a medical unit, likely on Rikers Island.

"But I'm innocent," Weinstein whispered several times after the verdicts were announced, one of his attorneys later told reporters. The comment from the now-convicted rapist was inaudible to spectators in the courtroom.
RELATED STORY
Harvey Weinstein Appeal Already Heading To New York Court
Four New York court marshals immediately surrounded Weinstein, seated at the defense table. As many as nine other officers were stationed alongside walls and doors in the Lower Manhattan courtroom as the seemingly stunned former producer was led out of the courtroom in handcuffs.
Weinstein remained immobile throughout the verdict delivery, staring forward toward the judge's bench.
In a post-verdict press conference, Manhattan District Attorney Cyrus Vance Jr. called Weinstein "a vicious, serial sexual predator who used his power to threaten, rape, assault, trick, humiliate and silence his victims." He praised the women who testified as "brave" and "heroic," saying the accusers, including the trial's primary complainants Miriam "Mimi" Haley and Jessica Mann, have "changed the course of history."
"This is the new landscape for sexual assault survivors in America, I believe, and this is a new day, Vance said at a news conference following the verdict announcement. "It's a new day because Harvey Weinstein has finally been held accountable for crimes he committed. The women who came forward courageously and at great risk made that happen. Weinstein is He's been found guilty of the first degree and will face on that count a state prison sentence of no less than five years and up to 25 years."
 conviction stems from allegations by former Project Runway production assistant Haley that Weinstein forcibly performed oral sex on her at his Soho apartment in 2006. The guilty verdict could see the Miramax co-creator face up to 25 years in prison, with a minimum of four years.
Hollywood Figures React To Harvey Weinstein Verdict: He'll "Forever Be Known As A Convicted Serial Predator"
The third-degree rape count, based on a 2013 rape allegation by Weinstein's former hairstylist and aspiring actress Mann, could bring up to four years in prison, though probation on that count is possible. A third-degree rape conviction means the jury found Weinstein guilty of sexual intercourse without consent. A first-degree conviction required the use of physical force or the threat of death or physical injury.
Mann, 34, claimed Weinstein raped her on March 18, 2013 at the DoubleTree Hotel in Midtown Manhattan. Her case, like that of Haley's, presented crucial challenges to the prosecution due to the women's continued and seemingly affectionate contact with Weinstein following their encounter. Those challenges seem to have been me by the prosecutors, who repeatedly referenced expert testimony indicating that rape victims often maintain contact with their abusers.
Mann provided one of the lengthy trial's most emotional and dramatic moments when she broke into sobs and left the witness stand during what she described to the judge as a panic attack. Testimony was halted for the day, and she returned to the stand the following morning carrying a squeezable stress ball.
With the 25 year maximum for the criminal sexual act conviction, the verdict could see the 67-year-old Weinstein spend the rest of his life in prison. He also faces a sexual misconduct trial in Los Angeles involving two women, one of whom – Lauren Marie Young – testified in New York to bolster the Haley and Mann cases.
Harvey Weinstein Guilty Verdict "Historic Moment," Time's Up Says
The New York jury found Weinstein not guilty on two counts of predatory sexual assault, apparently dismissing or deadlocking on a rape allegation made by actress Annabella Sciorra. In order to convict on the predatory counts, the jury had to find that Weinstein was guilty in the cases of Mann and/or Haley, plus Sciorra.
If the jury had unanimously agreed on either count of the predatory charges, Weinstein could have been sentenced to life in prison.
Asked by Deadline how he read the jury's verdicts in the charges involving Sciorra, Weinstein attorney Aidala said jurors did not find Sciorra's allegations "credible beyond a reasonable doubt."
The criminal sexual assault (against Haley) carries a possible prison sentence of five to 25 years; the third degree rape conviction (in the Mann case) carries a sentence from probation to four years in prison.
Haley, now 42, was a Project Runway production assistant in 2006 when, she says, Weinstein forcibly performed oral sex on her in his Soho apartment on a July night in 2006. (Haley's account of having sex with Weinstein later that month at the TriBeCa Grand Hotel, under duress but not physically forced, did not produce criminal charges.)
Manhattan D.A. "Not Dissatisfied" With Harvey Weinstein Rape Verdict; Producer Guilty On Two Of Five Counts
Although Sciorra's rape allegation against Weinstein couldn't be tried due to exceeding the statute of limitations – she says the incident occurred in her Gramercy Park apartment during the winter of 1993-1994 – New York law allowed her testimony to be used in conjunction with that of Haley and Mann to establish predatory behavior.
Three other women, including Young, testified to their own accounts of sexual misconduct involving Weinstein, as the Manhattan District Attorney's Office attempted to portray the producer as a longtime abuser who preyed on young woman attempting to gain a foothold in the film industry.
Since deliberations began Feb. 18, jurors repeatedly requested to re-hear testimony and review evidence relating to Sciorra, a possible indication the jury was focusing heavily – and disagreeing – on the predatory sexual abuse charges.
In addition to requesting to re-hear the January 24 testimony of actress Rosie Perez – including her account of a phone call in the early 1990s in which her friend Sciorra spoke of the rape – the jury requested all Sciorra-related emails, including those between Weinstein and his private investigators Black Cube and Guidepost Solutions. The Miramax co-creator hired the companies in 2017 to investigate Sciorra and other women he suspected were co-operating with Ronan Farrow for what turned out to be the journalist's blockbuster Weinstein exposé in The New Yorker.
Once one of Hollywood's most powerful producers of Oscar-winning fare and and critically adored indie films, Weinstein's world was blown apart in October 2017 when exposés in The New Yorker and The New York Times reported that scores of women claimed to have been the victims of Weinstein's sexual misconduct.
Anita Hill Says The Hollywood Commission Intends "To Change The System" That Allows Harassment And Bias
T

he Pronk Pops Show Podcasts Portfolio

Read Full Post

|

Make a Comment

(

None so far

)