Addiction
Posted on January 28, 2020. Filed under: 2020 Democrat Candidates, 2020 President Candidates, 2020 Republican Candidates, Addiction, Addiction, American History, Banking System, Bernie Sanders, Blogroll, Breaking News, Bribery, Bribes, Budgetary Policy, Cartoons, Central Intelligence Agency, Clinton Obama Democrat Criminal Conspiracy, Congress, Corruption, Countries, Crime, Culture, Deep State, Defense Spending, Disasters, Donald J. Trump, Donald J. Trump, Donald J. Trump, Donald Trump, Economics, Education, Elections, Empires, Employment, Federal Bureau of Investigation (FBI), Federal Government, Fifth Amendment, First Amendment, Fiscal Policy, Fourth Amendment, Fraud, Freedom of Speech, Gangs, Government, Government Dependency, Government Spending, History, House of Representatives, Housing, Human, Human Behavior, Illegal Immigration, Immigration, Independence, Investments, Labor Economics, Language, Legal Immigration, Life, Media, Medicare, Military Spending, Monetary Policy, National Interest, Networking, People, Philosophy, Photos, Politics, Polls, President Trump, Presidential Appointments, Progressives, Public Relations, Radio, Raymond Thomas Pronk, Religion, Rule of Law, Scandals, Second Amendment, Senate, Social Science, Social Sciences, Social Security, Subversion, Tax Fraud, Tax Policy, Taxation, Taxes, Trade Policy, Treason, Unemployment, United States Constitution, United States Supreme Court, Videos, War, Wisdom | Tags: 27 January 2020, Adam Schiff Of 'Making Up' Conversation With Ukraine, Adam Schiff Practices His Theatrics, America, Articles, Audio, Big Lie Media Mob, Breaking News, Broadcasting, Capitalism, Cartoons, Charity, Citizenship, Clarity, Classical Liberalism, Collectivism, Commentary, Commitment, Communicate, Communication, Concise, Convincing, Courage, Culture, Current Affairs, Current Events, Economic Growth, Economic Policy, Economics, Education, Evil, Experience, Faith, Family, Features And Assessment Of Psychopathy, First, Fiscal Policy, Free Enterprise, Freedom, Freedom of Speech, Friends, Gaslighting, Gaslighting And Ambient Abuse, Give It A Listen!, God, Good, Goodwill, Growth, Hope, Individualism, Is Adam Schiff A Psychopath? Yes, Is Donald Trump A Psychopath? No, Jay Sekulow TEARS Into Democrats Case On President Trump Impeachment, John Adams: Facts Are Stubborn Things, Jordan Picks Apart Dems' Impeachment Case In Searing Remark, Knowledge, Liars Club, Liberty, Lies, Life, Love, Lovers of Liberty, Lying To American People, Members Of Trump's Defense Team Blast House Managers' Impeachment Case, Misrepresentation, Monetary Policy, MPEG3, Narcissist, Narcissistic personality disorder, News, No Quid Pro Quo, No Shame, Opinions, Or Sociopath, Peace, Photos, Podcasts, Political Philosophy, Politics, Power Back To The American People, President Donald J. Trump, President Trump Lawyer Says Democrats LIE All THE TIME, President Trump's Impeachment Trial Legal Team Exposes The Many Lies of Adam Schiff, President Trump's Impeachment Trial Legal Team Exposes The Many Lies Of Adam Schiff and Radical Extremist Democratic Socialists (REDS) And The Big Lie Media Mob, Progressive Propaganda Stunt, Prosperity, Psychopath, Radical Extremist Democratic Socialist (REDS) and The Big Lie Media Mob, Radio, Raymond Thomas Pronk, Rep. Adam Schiff's Full Opening Statement On Whistleblower Complaint | DNI Hearing, Representative Republic, Republic, Resources, Respect, Rule of Law, Rule of Men, Saturday 25 January 2020 Legal Team Testimony, Schiff Got Caught With The Whistleblower, Schiff Got Kneecapped, Schiff Slammed For 'Parody' Of Trump Call Transcript, Show Notes, Talk Radio, The American People Are Not Amused By Progressive Propaganda Stunt Of The REDS, The Ends Justify The Means Crowd, The Many Lies of Adam Schiff, The Pronk Pops Show, The Pronk Pops Show 1385, The Shameful Impeachment of President Trump, There Was No Quid Pro Quo, Trump 'Did Absolutely Nothing Wrong", Trump Call Transcript Proves His Innocence, Trump Defense Presents Arguments In Senate Impeachment Trial Day 5, Trump Didn't Get Caught, Trump Lawyer: White House Justified In Not Complying With House, Trump Legal Team Testimony, Trump's Defense Team, Truth, Tyranny, U.S. Constitution, United States Constitution, United States of America, Videos, Virtue, Vote All Democrats Out of Power In November 2020, War, Wisdom |
Pronk Pops Show 1385 January 27, 2020
Pronk Pops Show 1384 January 24, 2020
Pronk Pops Show 1383 January 23, 2020
Pronk Pops Show 1382 January 22, 2020
Pronk Pops Show 1381 January 21, 2020
Pronk Pops Show 1380 January 17, 2020
Pronk Pops Show 1379 January 16, 2020
Pronk Pops Show 1378 January 15, 2020
Pronk Pops Show 1377 January 14, 2020
Pronk Pops Show 1376 January 13, 2020
Pronk Pops Show 1375 December 13, 2019
Pronk Pops Show 1374 December 12, 2019
Pronk Pops Show 1373 December 11, 2019
Pronk Pops Show 1372 December 10, 2019
Pronk Pops Show 1371 December 9, 2019
Pronk Pops Show 1370 December 6, 2019
Pronk Pops Show 1369 December 5, 2019
Pronk Pops Show 1368 December 4, 2019 
Pronk Pops Show 1367 December 3, 2019
Pronk Pops Show 1366 December 2, 2019
Pronk Pops Show 1365 November 22, 2019
Pronk Pops Show 1364 November 21, 2019
Pronk Pops Show 1363 November 20, 2019
Pronk Pops Show 1362 November 19, 2019
Story 1: President Trump's Impeachment Trial Legal Team Exposes The Many Lies of Adam Schiff, Radical Extremist Democratic Socialists (REDS) and The Big Lie Media Mob– The American People Are Not Amused By Progressive Propaganda Stunt of The REDS — Vote All Democrats Out of Power In November 2020 — Power Back To The American People — Videos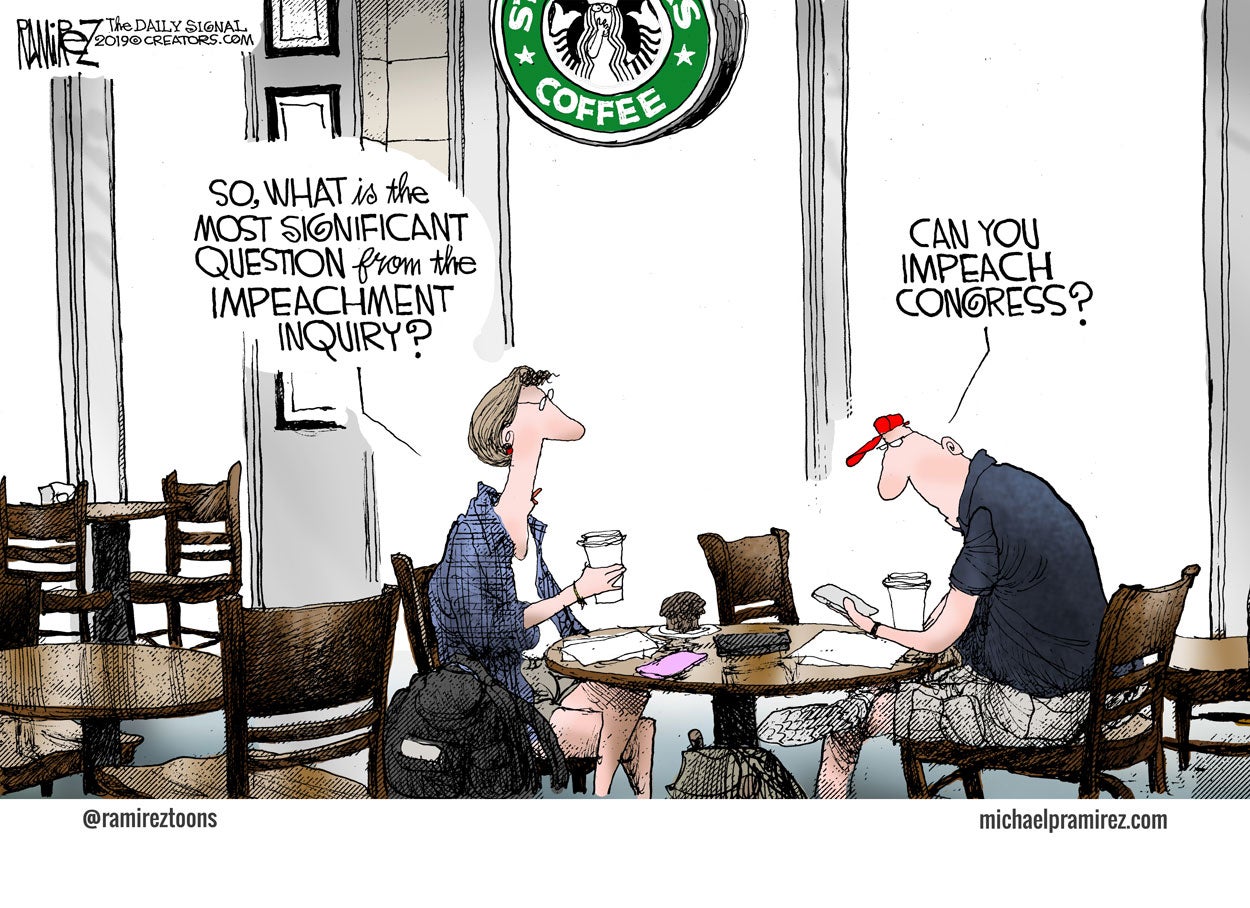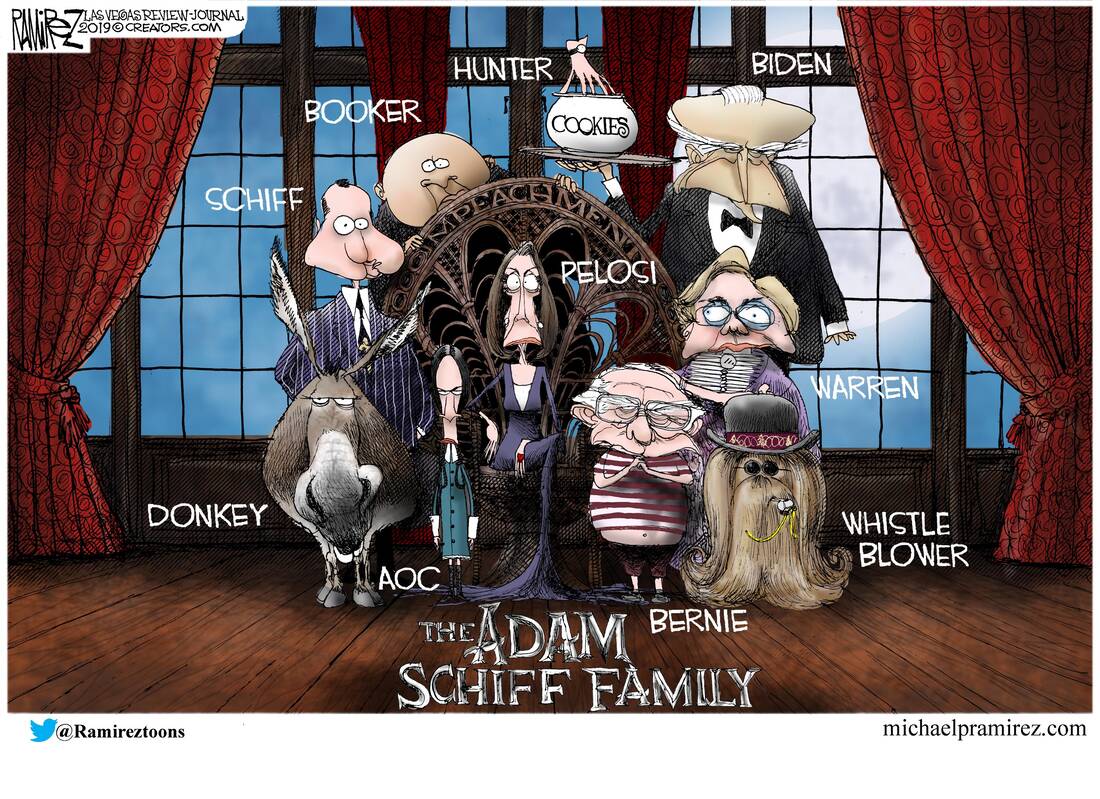 Gowdy reacts to 'unprecedented' calls for Schiff to resign
Jordan picks apart Dems' impeachment case in searing remark
Dec 9, 2019
Ratcliffe: Trump didn't get caught, Schiff got caught with the whistleblower
Watch tensions erupt on House floor as Gohmert shouts at Nadler
Trump defense presents arguments in Senate impeachment trial Day 5
Senate Impeachment Trial of President Donald Trump: Day 5 | USA TODAY
WATCH: Trump 'did absolutely nothing wrong,' White House lawyer argues | Trump impeachment trial
TIME TO END THIS: Jay Sekulow TEARS Into Democrats Case On President Trump Impeachment
WATCH: Trump call transcript proves his innocence, lawyer argues | Trump impeachment trial
President Donald Trump's legal team argued before the U.S. Senate on Jan. 25 that the notes released from the Trump's July phone call with Ukraine's president shows he "did nothing wrong." Michael Purpura, a member of Trump's defense team in the Senate impeachment trial, said the president did not link U.S. military aid for Ukraine to an investigation into the Bidens. "The truth is simple, and it's right before our eyes. The president was at all times acting in our national interesting and pursuant to his oath of office," Purpura said, arguing that Trump was concerned about combating corruption and about the lack of aid from other European nations. Trump's legal team began its defense on Saturday, after House managers were given 24 hours over three days to make their case for why the president should be removed from office. The defense will be given the same amount of time to make its arguments. The House of Representatives impeached Trump in December on two articles of impeachment–abuse of power and obstruction of Congress. The Senate trial will determine whether Trump is acquitted of those charges or convicted and removed from office.
WATCH: Trump lawyer: White House justified in not complying with House | Trump impeachment trial
The White House was justified in not complying with House requests for documents and witness testimony during the impeachment inquiry into President Donald Trump, the president's legal team argued on Jan. 25 before the U.S. Senate. Patrick Philbin, a member of President Donald Trump's legal team, argued the House did not take the proper steps to issue valid subpoenas as part of the impeachment probe. He also worked to argue that the House did not allow Trump enough opportunity to defend himself during the House inquiry. The House of Representatives impeached Trump in December on two articles of impeachment–abuse of power and obstruction of Congress. The Senate trial will determine whether Trump is acquitted of those charges or convicted and removed from office.
YOU'VE BEEN LIED TO: President Trump Lawyer Says Democrats LIE All THE TIME
Day five highlights as Republicans make their defence in the impeachment trial against Donald Trump
Lawmakers speak as Trump legal team presents its case
Byron York on Trump defense team at impeachment trial
Members of Trump's defense team blast House managers' impeachment case
Rick Scott: Schiff got kneecapped, there was no quid pro quo
Sen. Ted Cruz reacts to latest in impeachment trial
Sen. Hawley slams Schiff, says hysteria motivating this impeachment inquiry
Rudy Giuliani responds to accusations made by House impeachment managers
Is Adam Schiff A Psychopath? Yes
Is Donald Trump A 
Psychopath
? No, Narcissistic Personality Disorder
Proof Trump Has Narcissistic Personality Disorder
Tucker: Adam Schiff practices his theatrics
Sociopath vs Psychopath – What's The Difference?
This is Narcissistic Personality Disorder
How to speak to a narcissist
Narcissist, Psychopath, or Sociopath: How to Spot the Differences
Rep. Adam Schiff: Hard to Feel Sympathy Carter Page
WATCH: Rep. Adam Schiff's full opening statement on whistleblower complaint | DNI hearing
Trump accuses Adam Schiff of 'making up' conversation with Ukraine
Schiff slammed for 'parody' of Trump call transcript
Rep. Schiff on PBS Firing Line: The Body of Evidence Against President Trump Continues to Grow
The psychology of narcissism – W. Keith Campbell
Narcissist, Psychopath, or Sociopath: How to Spot the Differences
7 Signs You're Dealing With a Psychopath
features and assessment of psychopathy
A Scientist's Journey Through Psychopathy | Google Zeitgeist
James Fallon, PhD: The Psychopath Inside
I,Psychopath – Documentary – [part 7] Extended Version
Narcissists – Full documentary
Narcissist's Pathological Space: His Kingdom
Trump: Narcissist in the White House?
Gaslighting and Ambient Abuse
Abuse in Relationships: gaslighting (ambient), overt, covert, by proxy
Bill Whittle: Gaslighting
10 Gaslighting Signs in an Abusive Relationship
How to deal with gaslighting | Ariel Leve
Gaslighting – How A Narcissist Destroys You By Eroding Your Sanity
Gas Lighting and Psychopaths ~ A Short Film
READ: Trump Legal Filing Accuses Democrats Of 'Dangerous Perversion' Of Constitution
January 20, 202011:39 AM ET
Updated at 12:58 p.m. ET
The White House is offering a fiery legal response to the articles of impeachment, in an executive summary of a legal brief obtained by NPR.
Decrying a "rigged process" that is "brazenly political," President Trump's legal team accuses House Democrats of "focus-group testing various charges for weeks" and says that "all that House Democrats have succeeded in proving is that the President did absolutely nothing wrong."
They sum up the impeachment as "a dangerous perversion of the Constitution that the Senate should swiftly and roundly condemn."
The full brief, totaling 110 pages, was sent in response to a Senate summons ahead of the trial, set to begin Tuesday.
"It's been a substantial project," said a source working with the president's legal team who spoke on condition of anonymity. "It's a Supreme Court caliber brief."
The brief expands upon arguments made in a document released over the weekend answering the articles of impeachment, dealing with both process and substance. They argue that the president cannot be impeached for an abuse of power short of a crime and that the president didn't abuse his power anyhow.
"Abuse of power isn't a crime," said the source.
Democrats argue abuse of power is the very thing the Framers had in mind and that "high crimes and misdemeanors" spelled out in the Constitution isn't meant literally, but is a term of art. Over time, federal officials have been impeached without criminal accusations. But Trump's legal team says no president has been impeached without a criminal offense and charging abuse of power is simply too subjective. "It would alter the separation of powers to allow this sort of vague standard to be used, to impeach the president," the source said.
The brief also argues that the article of impeachment for obstructing Congress is invalid because of standing executive branch protections and because the House didn't pursue judicial recourse to force cooperation.
House Democratic impeachment managers responded to the Trump legal team's arguments on Monday. "The Framers deliberately drafted a Constitution that allows the Senate to remove Presidents who, like President Trump, abuse their power to cheat in elections, betray our national security, and ignore checks and balances," they wrote. "That President Trump believes otherwise, and insists he is free to engage in such conduct again, only highlights the continuing threat he poses to the Nation if allowed to remain in office."
https://www.npr.org/2020/01/20/797908079/trump-legal-team-accuses-democrats-of-dangerous-perversion-of-constitution
Donald Trump's defense lawyers accuse the Democrats of 'massive' election interference, call Adam Schiff a liar, demand to know where the whistleblower is but only mention the Bidens ONCE in their opening – after the president blamed 'dumb' AOC
Trump's defense team began their case for his acquittal on Saturday 
They follow three days of Democratic arguments for impeachment
Trump's team argued he did nothing wrong and broke no law

'The president has done absolutely nothing wrong,' White House Counsel Pat Cipollone told Senators in his opening remarks

  
Saturday's session was a short one – around three hours

The full defense presentation begins on Monday 
By EMILY GOODIN, SENIOR U.S. POLITICAL REPORTER FOR DAILYMAIL.COM
PUBLISHED: | UPDATED: 
Donald Trump's defense team began their case for the president's acquittal on Saturday after Democrats spent three days outlining their arguments for impeachment – rolling out his greatest hits but surprisingly barely mentioning Joe and Hunter Biden by name.
Instead they sought to undercut the Democrats legal arguments and portrayed the president as a victim of political enemies who wanted to undercut his election and denied him due process during the House investigation.
'The president has done absolutely nothing wrong,' White House Counsel Pat Cipollone said.
'They're here to perpetrate the most massive interference in an election in American history,' Cipollone noted. 'And we can't allow that to happen.'
Trump's team isn't showing its hand as to whether the Bidens will make an appearance when the trial resumes on Monday.
'I'm not going to get into what we are presenting in court,' said a source working on the president's legal team in a call with reporters when asked about the Bidens.
President Trump weighed in on the trial a few hours after it concluded, arguing he's been 'unfairly' treated and the victim of a 'totally partisan Impeachment Hoax.'
'Any fair minded person watching the Senate trial today would be able to see how unfairly I have been treated and that this is indeed the totally partisan Impeachment Hoax that EVERYBODY, including the Democrats, truly knows it is. This should never be allowed to happen again!,' he wrote.
The president also laid out his lawyers' attack line in a tweet ahead of the trial – saying his lawyers will go after prominent Democrats Adam Schiff, Chuck Schumer, Speaker Nancy Pelosi, and Congresswoman Alexandria Ocasio-Cortez, who had no formal role in the making the impeachment case before the Senate.
'Our case against lyin', cheatin', liddle' Adam 'Shifty' Schiff, Cryin' Chuck Schumer, Nervous Nancy Pelosi, their leader, dumb as a rock AOC, & the entire Radical Left, Do Nothing Democrat Party, starts today at 10:00 A.M. on @FoxNews, @OANN or Fake News @CNN or Fake News MSDNC!,' Trump tweeted Saturday morning about 20 minutes before the trial began.
Ocasio-Cortez joined the majority of Democrats in voting for the two articles of impeachment – abuse of power and obstruction of justice – against the president. But she was not a member of either House committee that led the inquiry or questioned witnesses.
It was Schiff who bore the brunt of hits from Team Trump.
Deputy White House counsel Michael Purpura opened his part of the defense by playing the video of Schiff's parody of Zelensky call at one of the House impeachment hearing – a move that infuriated the president and one Trump has repeatedly criticized.
'That's fake,' Purpura noted.
President Trump's defense team began their case for his acquittal on Saturday
'The president has done absolutely nothing wrong,' White House Counsel Pat Cipollone said
Trump attacked Congresswoman Alexandria Ocasio-Cortez , who had no formal role in the making the impeachment case before the Senate
And Deputy White House counsel Pat Philbin accused Schiff of lying about his contact with the whistleblower, whose revelations of the details of President Trump's July 25 call with Ukrainian President Volodymyr Zelensky sparked the formal impeachment inquiry in the House.
Schiff's staff on the Intelligence committee had contact with the whistleblower and referred him to a lawyer. Schiff says he's never met the whistleblower.
The Democratic congressman from California, who served as House Democrats' led impeachment manager, accused the president's lawyers of 'trying to deflect, distract from, and distort the truth.'
'After listening to the President's lawyers opening arguments, I have three observations: They don't contest the facts of Trump's scheme. They're trying to deflect, distract from, and distort the truth. And they are continuing to cover it up by blocking documents and witnesses,' Schiff tweeted after the trial ended for the day.
He also charged the president's lawyers with going after the House impeachment managers because they don't have a case.
'They just want to attack the House managers. Look, that's what you do. And, you know, as a prosecutor I've seen it time and time again, when your client is guilty when your client is dead to rights. You don't want to talk about your clients, guilt, you want to attack the prosecution. It is a fairly elemental strategy,' Schiff said at a press conference after the trial.
'I don't even know who the whistleblower is,' he noted.
Schiff was observed by a DailyMail.com reporter spending the sitting at the Democrats' desk in the well of the Senate, taking notes on a white legal pad and listening intently to the president's case.
Trump's private attorney Jay Sekulow also attacked the managers
'This entire impeachment process is about the House managers' insistence that they are able to read everybody's thoughts,' Sekulow said. 'They can read everybody's intention. Even when the principal speakers, the witnesses themselves, insist that those interpretations are wrong.'
Philbin did not name the whistleblower when he made the president's case to the 100 senators but he did say suggest the person had political bias against the president.
'We don't know exactly what the political bias was because the inspector general testified in the House committees in executive session and that transcript is still secret,' he said. The inspector general met with the whistleblower and revealed the person's complaint about Trump's call.
'You think you'd want to find out something about the complainant that started all of it,' Philbin said. 'Because motivations, bias, reason to bring the complainant could be relevant.'
He noted public reports on the person suggested it was an intelligence staffer who worked with Joe Biden when he was vice president on Ukraine matters.
Trump's attorney: Overwhelming evidence of the president's innocence
Adam Schiff said Trump's lawyers attacked the House impeachment managers because they have no case
President Donald Trump's personal attorney Jay Sekulow, center, stands with his son, Jordan Sekulow, left, and White House Counsel Pat Cipollone when they arrive at the Capitol on Saturday morning
Public reports on the whistleblower indicate the person is male and a CIA staffer who was detailed to the Trump White House but is now back at the agency. The person also could have been detailed to the Obama White House when Biden was vice president but it's unclear if that is the case. DailyMail.com has not independently verified the whistleblower's identity.
Trump's Republican allies came out of the president's first day of defense praising his legal team's work at undercutting the Democrats' case.
Democrats countered that the lawyers had shown the need to call more witnesses.
Schiff pointed out that the president's team – who talked about several staffers who testified in the House impeachment inquiry – didn't mention acting White House Chief of Staff Mick Mulvaney or former National Security Adviser John Bolton. Democrats want to hear from both men.
But there was relief on both sides of the aisle that it was a short day – a little more than three hours – after 12-plus hours the first three days of Trump's trial.
And senators showed relief the president's legal team took a professional respectful tone in their opening arguments. There was fear of an aggressive attack.
'Definitely a palpable nervousness as the POTUS lawyers began. Many Dem Senators were worried that their tone would be abrasive and over-the-top. It wasn't. That's a good thing. But will it continue?,' Democratic Senator Chris Murphy tweeted after the trial.
Deputy White House counsels Michael Purpura and Pat Philbin countered the Democrats' case
White House Counsel Pat Cipollone and Trump personal attorney Jay Sekulow will take the lead on the president's defense
House impeachment managers filed a 28,578-page trial record with the Senate
There was barely any mention of Hunter and Joe Biden by Trump's defense
Sen. Lindsey Graham – carrying a cup of coffee – heads toward the Senate for Saturday's hearing
There was also barely mention of Joe and Hunter Biden, who the president attacks frequently on his Twitter account and at campaign rallies.
Joe Biden was popular among his fellow senators and many of them sitting as jurors to Trump served with Biden in the Senate.
The majority of the president's defense focused on process and procedure.
Cipollone began by using Trump's favorite argument – that senators should read the call of the president's July 25 phone call with Zelensky.
'They didn't talk a lot about the transcript of the call which I would submit is the best evidence,' Cipollone said of the Democrats.
He charged Democrats with not presenting all the evidence, including items that would act in the president's defense that he said the defense team would show.
'Ask yourself why didn't I see this in the first three days,' Cipollone told senators. 'As House managers really their goal should be to show you all of the facts.'
Trump's defense team also are portraying Trump as the victim of Democrats trying to undo the 2016 election.
'They're asking you not only to overturn the results of the last election but – as I've said – before they're asking you to remove president trump from the ballot of an election occurring in nine months,' Cipollone said, adding Democrats are trying to 'take that decision away from the American people.'
'They're asking you to tear up all the ballots across this country on their own initiative,' he noted.
Deputy White House counsel Michael Purpura also painted the leaking of details about the Zelensky-Trump call – and national security staff reports of their concerns to the White House legal team – as merely policy differences between the president and staff instead of an abuse of power.
He argued there was no evidence Trump made security assistance to the Ukraine contingent upon that country launching an investigation into the Bidens and noted the Ukraine didn't even know the money was 'paused' until shortly before it was released.
'Most of the Democratic witnesses have never spoken to the president at all, let alone about Ukraine security assistance,' he said of the House impeachment hearings.
Democrats argue Trump deliberately held up the aid to pressure the Ukraine and released it once details of his phone call with Zelensky were leaked.
Saturday's short day is expected to give way to a longer day on Monday when the presidents' lawyers return to make their case for acquittal.
Trump's lawyers are expected to try and flip it back on Democrats, arguing it is them who accepted foreign help in 2016 via the infamous – and unproven – Steele dossier.
Based upon research from former British spy Christopher Steele, and paid for by lawyers who also did work for Hillary Clinton's presidential campaign, the dossier claimed the Russians had blackmail material on Trump.
Trump has denied this.
Trump's lawyers will also point to a recent report criticizing the FBI for the way it obtained a surveillance warrant on former Trump campaign adviser Carter Page.
Democrats wrapped their case Friday evening and warned President Trump will continue to abuse his executive power unless Congress intervenes.
'Give America a fair trial,' said Adam Schiff, the Democrats' lead impeachment manager, in his closing argument. 'She's worth it.'
THE TRUMP DREAM TEAM: WHO'S DEFENDING PRESIDENT IN SENATE
Lead counsel: Pat Cipollone, White House Counsel
Millionaire conservative Catholic father-of-10 who has little courtroom experience. 'Strong, silent,' type who has earned praise from Trump's camp for resisting Congress' investigations of the Ukraine scandal. Critics accused him of failing in his duty as a lawyer by writing 'nonsense letters' to reject Congressional oversight. His background is commercial litigation and as White House counsel is the leader of the Trump administration's drive to put conservative judges in federal courts. Trump has already asked aides behind the scenes if he will perform well on television. 
Jay Sekulow, president's personal attorney
Millionaire one-time IRS prosecutor with his own talk radio show. Self-described Messianic Jew who was counsel to Jews for Jesus. Longtime legal adviser to Trump, but he is himself mentioned in the Ukraine affair, with Lev Parnas saying that he knew about Rudy Giuliani's attempts to dig dirt on the Bidens but did not approve. Michael Cohen claimed that Sekulow and other members of Trump's legal team put falsehoods in his statement to the House intel committee; Sekulow denies it. The New York Times reported that he voted for Hillary Clinton.
Alan Dershowitz, Harvard law professor
Shot to worldwide fame for his part in the 'dream team's' successful defense of OJ Simpson but was already famous for his defense of Claus von Bulow, the British socialite accused of murdering his wife in Rhode Island. Ron Silver played Dershowitz in Reversal of Fortune. In 2008 he was a member of Jeffrey Epstein's legal team which secured the lenient plea deal from federal prosecutors. But Dershowitz was a longtime friend of Epstein and was accused of having sex with two of Esptein's victims. He denies it and is suing one of them, Virginia Roberts Giuffre, for libel, saying his sex life is 'perfect.' He admits he received a massage at Epstein's home – but 'kept my underwear on.' Registered Democrat who spoke out against Trump's election and again after the Charlottesville violence. Has become an outspoken defender of Trump against the Robert Mueller probe and the Ukraine investigation.     
Ken Starr, former Whitewater independent counsel
Famous and reviled in equal measure for his Whitewater investigation into Bill and Hillary Clinton's finances in Arkansas which eventually led him to evidence of Bill's affair with Monica Lewinsky. He was a federal appeals judge and George H.W. Bush's solicitor general before that role. He later became president and chancellor of Baylor University in Waco but was removed as president in May 2016 for mishandling the investigation into allegations of multiple sexual assaults by football players and other students, then quit voluntarily as chancellor. Is the second Jeffrey Epstein defender on the team; he was present  in 2008 when the plea deal with prosecutor Alex Acosta was made which let Epstein off with just 13 months of work release prison.       
Pam Bondi, White House attorney
Florida's first female attorney general and also a long-time TV attorney who has been a Fox News guest host – including co-hosting The Five for three days in a row while still attorney general. Began her career as a prosecutor before moving into elected politics. Has been hit by a series of controversies, among them persuading then Florida governor Rick Scott to change the date of an execution because it clashed with her re-election launch, and has come under fire for her association with Scientology. She has defended it saying the group were helping her efforts against human trafficking; at the time the FBI was investigating it over human trafficking. Went all-in on Trump in 2016, leading 'lock her up' chants at the 2016 Republican National Convention. Joined the White House last November to aid the anti-impeachment effort.
Robert Ray, Ken Starr's successor
Headed the Office of the Independent Counsel from 1999 until it closed for business in 2002, meaning it was he, not Ken Starr, who wrote the final words on the scandals of the Clinton years. Those included the report on Monica Lewinsky, the report on the savings and loan misconduct claims which came to be known as Whitewater, and the report on Travelgate, the White House travel office's firing and file-gate, claims of improper access to the FBI's background reports. Struck deal with Clinton to give up his law license. Went into private practice. Was charged with stalking a former lover in New York in 2006 four months after she ended their relationship. Now a frequent presence on Fox News. 
Jane Raskin, private attorney
Part of a husband-and-wife Florida law team, she is a former prosecutor who specializes in defending in white collar crime cases. Their connection to Trump appears to have been through Ty Cobb, the former White House attorney. She and husband Martin advised Trump on his response to Mueller and appear to have been focused on avoiding an obstruction of justice accusation. That may be the reason to bring her in to the impeachment team; Democrats raised the specter of reviving Mueller's report in their evidence to the impeachment trial.
Patrick Philbin and Michael Purpura, Deputy White House Counsels
Lowest-profile of the team, they work full-time for Cipollone in the White House. Philbin (left) was a George W. Bush appointee at the Department of Justice who helped come up with the system of trying Guantanamo Bay detainees in front of military commissions instead of in U.S. courts. He was one a group of officials, led by James Comey, who rushed to seriously-ill John Ashcroft's bedside to stop the renewal of the warrant-less wiretap program. Unknown if Trump is aware of his links to Comey. Purpura (right) is also a Bush White House veteran who shaped its response to Congressional investigations at a time when there were calls for him to be impeached over going to war in Iraq. His name is on letters telling State Department employees not to testify. Has been named as a possible Trump nominee for federal court in Hawaii.
Senators baffled by half-empty spectator gallery during week one of impeachment trial
 The Senate spectator gallery was unexpectedly half-empty throughout the first week of President Donald Trump's impeachment trial, baffling senators who are shocked people who pass on the historic hearings.
The Senate trial began on January 16 after Trump was impeached on two articles stemming from accusations that he withheld military aid money from US ally Ukraine until they conducted an investigation into presidential hopeful Joe Biden.
Republican Sen. James Inhofe of Oklahoma told New York Post: 'I'm really surprised at that because this is kind of historic and I would think this would be an opportunity for people to get in there regardless of whose side you are on.'
The Senate spectator gallery gives interested individuals a bird's eye view of the senators debating whether Trump should become the third president to be formally removed from office.
Journalists are not allowed to bring cameras or cell phones into the gallery, so the low audience turnout is only known by people who have direct access to the chamber.
Senators are shocked that the gallery inside the chamber was at least half-empty during the first week of the impeachment trial
Republican Sen. James Inhofe (center) said he's shocked that people are missing this 'historic' impeachment trial and 'he would think this would be an opportunity for people to get in there regardless of whose side you are on'
A handful of Republicans blame the lackluster turn out on the tedious opening remarks from their Democratic colleagues.
'Well, if I had a choice I'd probably be home watching Chicago PD,' said Sen. Pat Roberts, who underwent back surgery in August.
He added: 'No, don't put that in there or that would make me sound terrible.'
Sen. Rand Paul, who's taken up crossword puzzles to entertain himself, said: 'You know, 28 hours of hearing the same thing over and over again isn't all that exciting. '
On Wednesday, Paul tweeted a photo of a gallery ticket and invited Trump to be his guest.
Republican Sen. Paul Rand (pictured): 'You know, 28 hours of hearing the same thing over and over again isn't all that exciting'
Some Democrats say televising the proceedings and accessibility are playing a role in the empty gallery seats.
Sen. Jack Reed said: 'Because it's on television, it's a convenient alternative to coming in.'
'I don't think the average person thinks that it would be easy to come and watch,' Sen. Chris Coons said.
Pictured: The US Senate chamber room with a view of the spectator gallery overhead
Most Senate gallery tickets are distributed through individual Senate Offices that get between three to five tickets that allows audiences to watch in half-hour seating blocks.
The tickets can be used by multiple people, including constituents and staff, who use shifts. Some Senate offices say they have a strong interest and offer shifts up to one hour.
Sen. Patrick Leahy revealed his tickets 'have all been used.'
Democrats warn that Trump will abuse his office again if not removed
The Senate Sergeant at Arms determines rules for Senate chamber, but did not say how gallery seating is managed.
Some seats have had very little guests this week, including both corners in the east side of the chamber.
According to a Senate aid, a section that seats around 100 people and is known as the family gallery is usually reserved for relatives of senators. It's possible Senate offices have varying policies for those tickets.
Republican Sen. Mike Rounds points towards a ban on not-taking outside a press section was unappealing to to Senate staff.
'They can do more work in the office where they have an ability to take notes,' Rounds said.
Sen. Chris Coons of Delaware wishes the Senate gallery would be more accessible to the public and says experiencing the trial in person is different than watching on TV
Brown said: 'I've gotta think, a lot of student groups are here, a lot of individuals are here, tourists are here. People would love to be part of this.'
Coons added that while the Senate Sergeant at Arms and Capitol Police 'have a job to keep us safe', 'the gallery should be accessible.'
'I have four tickets and we're happy to rotate them out. I've had a whole bunch of Delawareans come down and watch in the gallery,' Coons said.
'And that's encouraging because it is a different experience watching it in the chamber than watching it on TV.'
Although the impeachment trial will continue into into the following weeks, it is widely speculated that Trump will be acquitted.
Republicans hold the majority of seats, with many of them having already announced their intentions to acquit the president.
https://www.dailymail.co.uk/news/article-7928727/Donald-Trumps-defense-team-starts-telling-senators-NOT-guilty.html
Trump Team, Opening Defense, Accuses Democrats of Plot to Subvert Election
President Trump's lawyers argued against his removal in the Senate impeachment trial, saying Democrats are "asking you to tear up all of the ballots" by convicting him of high crimes and misdemeanors.
 President Trump's legal defense team mounted an aggressive offense on Saturday as it opened its side in the Senate impeachment trial by attacking his Democratic accusers as partisan witch-hunters trying to remove him from office because they could not beat him at the ballot box.

After three days of arguments by the House managers prosecuting Mr. Trump for high crimes and misdemeanors, the president's lawyers presented the senators a radically different view of the facts and the Constitution, seeking to turn the Democrats' charges back on them while denouncing the whole process as illegitimate.

"They're asking you to tear up all of the ballots all across the country on your own initiative, take that decision away from the American people," Pat A. Cipollone, the White House counsel, said of the House managers. "They're here," he added moments later, "to perpetrate the most massive interference in an election in American history, and we can't allow that to happen."

The president's team spent only two of the 24 hours allotted to them so that senators could leave town for the weekend before the defense presentation resumes on Monday, but it was the first time his lawyers have formally made a case for him since the House opened its inquiry in September. The goal was to poke holes in the House managers'

While less combative than their famously combustible client, the lawyers relentlessly assailed the prosecution's interpretation of events, accusing House Democrats of cherry-picking the facts and leaving out contrary information to construct a skewed narrative. They maintained that none of what the Democrats presented the Senate justified the first eviction of a president from the White House in American history.

"They have the burden of proof," Mr. Cipollone said, "and they have not come close to meeting it."

After the session, Democrats contended that the White House arguments actually bolstered their demand to call witnesses like John R. Bolton, the president's former national security adviser, and Mick Mulvaney, his acting White House chief of staff, as well as require documents be turned over, all of which the Republican majority so far has rejected.

"They kept saying there are no eyewitness accounts," Senator Chuck Schumer of New York, the Democratic leader, told reporters. "But there are people that have eyewitness accounts. The very four witnesses, and the very four sets of documents that we have asked for."

The abbreviated weekend session wrapped up five days of presentations and arguments on the Senate floor in the country's third presidential impeachment trial. With Mr. Trump's fate on the line, the trial, unfolding less than 10 months before he faces re-election, has come to encapsulate the pitched three-year struggle that has consumed Washington since he took office determined to disrupt the existing order, at times in ways that crossed longstanding lines.

While he did not attend Saturday's opening of his defense, as he had previously suggested he might, Mr. Trump watched from the White House and weighed in on Twitter with attacks on prominent Democrats including Mr. Schumer, Representative Adam B. Schiff of California, the lead prosecutor for Democrats, Speaker Nancy Pelosi and Representative Alexandria Ocasio-Cortez of New York, portraying the day as a chance to put them on trial instead.

"Our case against lyin', cheatin', liddle' Adam 'Shifty' Schiff, Cryin' Chuck Schumer, Nervous Nancy Pelosi, their leader, dumb as a rock AOC, & the entire Radical Left, Do Nothing Democrat Party, starts today at 10:00 A.M.," he wrote.

President Trump's defense team will draw a more receptive audience in the Republican-controlled Senate, where the White House has been working in tandem with Senator Mitch McConnell of Kentucky.

Credit…

Anna Moneymaker/The New York Times

Even after the prosecution's presentation, Mr. Trump appeared certain to win acquittal in a trial that requires the support of two-thirds of senators for conviction. So the main priority for the president's legal team as it opened its arguments was not to undermine its own advantage or give wavering moderate Republican senators reasons to support Democratic requests for witnesses and documents.

A vote on that question will not come until next week, and it remained the central question of the impeachment trial, with the potential to either prolong the process and yield new revelations that could further damage Mr. Trump, or bring the proceeding to a swift conclusion. But after long days of exhaustive arguments by the House managers, there was little indication that there would be enough Republican support to consider new evidence, even as a 2018 recording was made public later Saturday in which Mr. Trump appeared to order the firing of the United States ambassador to Ukraine.

Republican senators seemed relieved to finally have the president's side of the debate presented on the floor.

"They completely undermined the case of the Democrats and truly undermined the credibility of Adam Schiff," Senator John Barrasso of Wyoming told reporters afterward.

Senator James Lankford of Oklahoma, who joined Mr. Trump onstage to address abortion opponents at the March for Life on Friday, said the president's lawyers showed that the managers were selective in their presentation of the facts.

"It happened over and over again for three days where they really cherry-pick one part of a sentence and then would not read the full part of the sentence," he said. "Today we got a chance to see the whole sentence."

Mr. Trump faces two articles of impeachment, for abuse of power and obstruction of Congress, stemming from his effort to pressure Ukraine to announce investigations into his Democratic rivals while withholding nearly $400 million in congressionally approved security aid, a decision that a government agency called a violation of law.

The House managers have argued the president's actions amounted to a corrupt scheme to invite foreign interference on his behalf in the 2020 election, and part of a dangerous pattern of behavior by Mr. Trump of using the machinery of government for his own benefit.

But Mr. Cipollone belittled the weight of the allegations, suggesting the Constitution's framers had in mind something more consequential when they created the impeachment clause than what the House managers had presented.

"They've come here today and they've basically said, 'Let's cancel an election over a meeting with the Ukraine,' " he said.

The president's lawyers maintained that he had every right to set foreign policy as he saw fit and that he had valid concerns about corruption in Ukraine and burden-sharing with Europe that prompted him to suspend the aid temporarily. They also argued that he was protecting presidential prerogatives when he refused to allow aides to testify or provide documents in the House proceedings.

Michael Purpura, a deputy White House counsel, noted that Mr. Trump did not explicitly link American aid to his demand for investigations during his July 25 phone call with President Volodymyr Zelensky of Ukraine, and pointed to Mr. Zelensky's public statements that he did not feel pressured. Mr. Purpura added that there could not have been an illicit quid pro quo, because the Ukrainians did not know about the aid freeze until a month later. But American and Ukrainian officials have said in fact they did know as early as the day of the presidents' call.

Michael Purpura, a deputy White House counsel, leaving the Capitol on Saturday.

Credit…

Erin Schaff/The New York Times

Mr. Purpura dismissed much of the prosecution evidence as hearsay, and played video clips of former officials saying they knew of no quid pro quo. He also played a succession of clips of Gordon D. Sondland, the ambassador to the European Union, testifying that he "presumed" there was a link between the suspended aid and the demand for investigations but did not actually know it for a fact.

Yet in parts of Mr. Sondland's testimony that the president's lawyers did not show, the ambassador said he had been involved in a pressure campaign on Ukraine aimed at getting the country to announce investigations into Mr. Trump's political rivals, directed by the president himself. Mr. Sondland also said there had been a clear "quid pro quo," conditioning a White House meeting for the Ukrainian president to his willingness to announce the investigations Mr. Trump wanted, and that "everyone was in the loop" about the arrangement.

Following the president's lead, his lawyers targeted Mr. Schiff, replaying video from a hearing last year in which he embellished Mr. Trump's conversation with Ukraine's leader for dramatic effect and said he was describing the "sum and character" of what the president had tried to communicate.

"That's fake," Mr. Purpura said after the clip ended. "That's not the real call. That's not the evidence here."

Under the trial rules, the House managers had no speaking opportunity on the floor on Saturday, but they delivered a 28,578-page trial record to the secretary of the Senate that served as the foundation of their case.

Image

Representative Adam B. Schiff leads the House managers and aides on Saturday in delivering a trial record to the secretary of the Senate.

Credit…

Erin Schaff/The New York Times

At a news conference following the arguments by Mr. Trump's lawyers, Mr. Schiff offered a point-by-point rebuttal and said the attacks on him and his colleagues were just an attempt to distract from the evidence.

"When your client is guilty or your client is dead to rights, you don't want to talk about your client's guilt," said Mr. Schiff, a former prosecutor. "You want to attack the prosecution."

Representative Jerrold Nadler of New York, another manager, dismissed as "nonsense" the allegation that Democrats were trying to improperly steal an election.

"The point of the impeachment provision in the Constitution is to deal with dangerous presidents who cheat on elections and try to cheat in stealing the election as this president did, and is trying for the next time," Mr. Nadler said.

The White House arguments on Saturday were meant to be what Jay Sekulow, another of the president's lawyers, called a "sneak preview" before being resumed on Monday.

Like the managers before them, the White House lawyers have 24 hours over as many as three days to present their side, but said they will not use all of that, playing to the exhaustion of senators who grew weary as the House team used nearly all of its time, going late into the evening night after night, often repeating many of the same arguments.

After the president's defense is complete, the senators themselves will enter the trial for the first time, although even then without speaking. They will have up to 16 hours over a couple of days to submit questions in writing that will be read by Chief Justice John G. Roberts Jr., who is presiding over the trial.

The Senate will then consider any motions to dismiss the case or to call witnesses and demand documents. The House managers need at least four Republican senators to join the Democrats to call witnesses. If no witnesses are called and no motion to dismiss the case is passed, the Senate would then move to final deliberations on conviction or acquittal, with a verdict possible as early as next week.

Michael D. Shear and Emily Cochrane contributed reporting.
Intercept Co-Founder Shreds Adam Schiff As A 'Sociopath' After These Remarks About Carter Page
|
|
Posted: Dec 23, 2019 4:45 PM
Source: AP Photo/Susan Walsh
If there is one thing that is never in short supply with the Democratic Party, it's arrogance. And Rep. Adam Schiff (D-CA), the starting quarterback for the Donald Trump impeachment game, is full of it. As chair of the House Intelligence Committee, Schiffy decided to set up the big top to this circus that's engulfed the Hill by holding secret impeachment hearings. There were scores of witnesses who testified behind closed doors and he released selective transcripts that only bolstered the Democratic cause for impeachment. It was crap. And when the House vote made the inquiry official and this whole thing came out of the basement—the reasons to impeach collapsed. Much like the Russian collusion myth, once the public saw the evidence, they balked. It's just too evident that the Democrats have been planning this for years. They cannot hide their hatred. Meanwhile, in normal America, economic opportunities have been growing, paychecks have been getting bigger, and things are overall just not apocalyptic. Impeachment is not popular in the swing states and this whole fiasco has only increased President Trump's approval ratings and pushed these key states further out of reach for Democrats.
Yet, while conservative media has torched Schiff, his minions, and this whole charade, The Intercept's Glenn Greenwald and Michael Tracey, formerly of The Young Turks, have also ripped the liberal media for their peddling of Russian collusion hysteria. They were skeptical of this myth from the get-go. They're appalled at how the Trump dossier, which was proven to be totally false, was weaponized to secure spy warrants on Trump officials based on fairy tale evidence. If you want to know why some people fear a large federal government, this is why. And like most arrogant government workers, they'll never admit when they're wrong. If you're the chair of the House Intel. Committee, you bet you're not apologizing. In a recent interview with Margaret Hooper on PBS Firing Line, Schiff pretty much said he doesn't feel bad that Carter Page, a former foreign policy adviser for the Trump campaign who was targeted by the FBI, had his life destroyed.
Schiff had written a memo pretty much absolving the FBI of any wrongdoing, adding that FISA process was not abused. Yeah, the Department of Justice's Inspector General report by Michael Horowitz trashed all of Schiff's points in his fake memo rebutting his colleague Rep. Devin Nunes (R-CA), who was chair of the House Intelligence Committee before Democrats retook the House in 2018 (via Fox News):
.@RepAdamSchiff is unsympathetic to Carter Page, telling @FiringLineShow that Page "denied things that we knew were true" in testimony, admitted to being an advisor to the Kremlin & "was apparently both targeted by the KGB, but also talking to the United States and its agencies."
1,033 people are talking about this
House Intelligence Committee Chairman Adam Schiff, D-Calif., is not expressing any remorse for former Trump campaign adviser Carter Page, who was swept up in the yearslong Russia investigation.

In an interview clip released on Friday, "Firing Line" host Margaret Hoover read quotes from Page about how the Russia probe had such a negative impact, including how the FBI spying into his life "ruined his good name" and that he will "never completely have his name restored."

"Do you have any sympathy for Carter Page?" Hoover asked.

"I have to say, you know, Carter Page came before our committee and for hours of his testimony, denied things that we knew were true, later had to admit them during his testimony," Schiff responded. "It's hard to be sympathetic to someone who isn't honest with you when he comes and testifies under oath. It's also hard to be sympathetic when you have someone who has admitted to being an adviser to the Kremlin."
Yea, Page worked with the CIA, something that was omitted in the FISA process when securing the spy warrant against him. Greenwald said this response was sociopathic.
"If you don't feel sympathy for someone who was wrongly smeared for years as being a traitor, and who was spied on by his own government due to FBI lying & subterfuge, then you're not only unqualified to wield power but probably also a sociopath," wrote Greenwald. "In other words: Adam Schiff."
If you don't feel sympathy for someone who was wrongly smeared for years as being a traitor, and who was spied on by his own government due to FBI lying & subterfuge, then you're not only unqualified to wield power but probably also a sociopath.

In other words: Adam Schiff. https://twitter.com/FiringLineShow/status/1208125682913595402 …

Firing Line with Margaret Hoover

✔@FiringLineShow

.@RepAdamSchiff is unsympathetic to Carter Page, telling @FiringLineShow that Page "denied things that we knew were true" in testimony, admitted to being an advisor to the Kremlin & "was apparently both targeted by the KGB, but also talking to the United States and its agencies."
4,202 people are talking about this
Tracey mocked Schiff for speaking about the KGB in the present tense. And people wonder why the Trump-Kremlin collusion myth was never taken seriously. I mean besides the fact that there is zero evidence proving such a tall tale.
Adam Schiff, the guy the country was supposed to rely on to conduct impartial impeachment proceedings, is talking about "the KGB" in the present-tense https://twitter.com/FiringLineShow/status/1208125682913595402 …

Firing Line with Margaret Hoover

✔@FiringLineShow

.@RepAdamSchiff is unsympathetic to Carter Page, telling @FiringLineShow that Page "denied things that we knew were true" in testimony, admitted to being an advisor to the Kremlin & "was apparently both targeted by the KGB, but also talking to the United States and its agencies."
975 people are talking about this
Page is somewhat lucky in the sense that he had a vehicle to push back and allies that we're willing to challenge this absurd theory about him being a foreign agent in a Russian collusion scheme. At the same time, Schiff's remarks should also serve as a reminder to Republicans. This is war. Democrats are willing to destroy innocent lives in order to remove Trump. Not saying we should do the same, but our defense should be just as brutal, methodical, and devastating as what Democrats have doled out for the past three years. It is a take no prisoners election cycle. We have to get mean. Never apologize—that's an action reserved for honorable people, respectable people. We're fighting the slime of the earth. The most abhorrent sub-human creatures in politics. And every single one of them has "Democrat" next to their name. don't trust them. Don't be friends with them. Let them wallow in their own filth, that appalling aura of self-righteousness that buoys their confidence that they'll beat Trump in 2020. And when Trump is re-elected, enjoy the meltdown…again. It's going to get nasty. Schiff's actions are a reminder of that. Act accordingly.
https://townhall.com/tipsheet/mattvespa/2019/12/23/intercept-cofounder-shreds-adam-schiff-as-a-sociopath-after-these-remarks-about-carter-page-n2558442
Gaslighting
From Wikipedia, the free encyclopedia
Jump to navigationJump to search
Gaslighting is a form of psychological manipulation in which a person seeks to sow seeds of doubt in a targeted individual or in members of a targeted group, making them question their own memory, perception, or sanity. Using denial, misdirection, contradiction, and lying, gaslighting involves attempts to destabilize the victim and delegitimize the victim's beliefs.[1][2]
Instances may range from the denial by an abuser that previous abusive incidents ever occurred to the staging of bizarre events by the abuser with the intention of disorientating the victim. The term originated from the 1938 Patrick Hamilton play Gas Light and its 1940 and 1944 film adaptations (both titled Gaslight), in which a character tries to make his wife believe that she has gone insane to cover his criminal activities. When he turns up the gas-fueled lights in the upstairs apartment in order to search for a murdered woman's jewels, the gaslights in his own apartment grow dimmer but he convinces his wife that she is imagining the change. The term has been used in clinical and research literature, as well as in political commentary.[3]:31–46[4][5][6]
Etymology
The term originates in the systematic psychological manipulation of a victim by her husband in the 1938 stage play Gas Light,[7] and known as Angel Street in the United States, and the film adaptations released in 1940 and 1944.[8] In the story, a husband attempts to convince his wife and others that she is insane by manipulating small elements of their environment and insisting that she is mistaken, remembering things incorrectly, or delusional when she points out these changes. The play's title alludes to how the abusive husband slowly dims the gas lights in their home, while pretending nothing has changed, in an effort to make his wife doubt her own perceptions. He also uses the lights in the sealed-off attic to secretly search for jewels belonging to a woman whom he has murdered. He makes loud noises as he searches, including talking to himself. The wife repeatedly asks her husband to confirm her perceptions about the dimming lights, noises and voices, but in defiance of reality, he keeps insisting that the lights are the same and instead it is she who is going insane.[9] He intends on having her assessed and committed to a mental institution, after which he will be able to gain power of attorney over her and search more effectively.
The term "gaslighting" has been used colloquially since the 1960s[10] to describe efforts to manipulate someone's perception of reality. The term has been used to describe such behaviour in psychoanalytic literature since the 1970s.[11] In a 1980 book on child sexual abuse, Florence Rush summarized George Cukor's Gaslight (1944) based on the play and wrote, "even today the word [gaslighting] is used to describe an attempt to destroy another's perception of reality."[12]
Nature
Psychiatrist Theodore Dorpat described two characteristics of gaslighting: that the abuser wants full control of feelings, thoughts, or actions of the victim, and that the abuser emotionally abuses the victim, discreetly, but in hostile, abusive, or coercive ways.[13] He described this as an example of projective identification.[2]
Psychoanalysts Victor Calef and Edward Weinshel argued that gaslighting involves the projection and introjection of psychic conflicts from the perpetrator to the victim: "this imposition is based on a very special kind of 'transfer' … of potentially painful mental conflicts".[14] The authors explored a variety of reasons why the victims may have "a tendency to incorporate and assimilate what others externalize and project onto them", and concluded that gaslighting may be "a very complex highly structured configuration which encompasses contributions from many elements of the psychic apparatus."
Signs and methods
As described by Patricia Evans, seven "warning signs" of gaslighting are the observed abuser's:[15]
Withholding information from the victim;
Countering information to fit the abuser's perspective;
Discounting information;
Using verbal abuse, usually in the form of jokes;
Blocking and diverting the victim's attention from outside sources;
Trivializing ("minimising") the victim's worth; and,
Undermining the victim by gradually weakening them and their thought processes.
Evans considers it necessary to understand the warning signs in order to begin the process of healing from it.[15]
In a popular treatment, psychologist Elinor Greenberg has described three common methods of gaslighting:[16]
Hiding. The abuser may hide things from the victim and cover up what they have done. Instead of feeling ashamed, the abuser may convince the victim to doubt their own beliefs about the situation and turn the blame on themselves.
Changing. The abuser feels the need to change something about the victim. Whether it be the way the victim dresses or acts, they want the victim to mold into their fantasy. If the victim does not comply, the abuser may convince the victim that he or she is in fact not good enough.
Control. The abuser may want to fully control and have power over the victim. In doing so, the abuser will try to seclude them from other friends and family so only they can influence the victim's thoughts and actions. The abuser gets pleasure from knowing the victim is being fully controlled by them.
An abuser's ultimate goal, as described by the divorce process coach Lindsey Ellison, is to make their victim second-guess their choices and to question their sanity, making them more dependent on the abuser.[17] One tactic used to degrade a victim's self-esteem is the abuser alternating between ignoring and attending to the victim, so that the victim lowers their expectation of what constitutes affection, and perceives themselves as less worthy of affection.[17][verification needed]
Where gaslighting is used
Personality disorders
Sociopaths[18] and narcissists[16] frequently use gaslighting tactics to abuse and undermine their victims. Sociopaths consistently transgress social mores, break laws and exploit others, but typically also are convincing liars, sometimes charming ones, who consistently deny wrongdoing. Thus, some who have been victimized by sociopaths may doubt their own perceptions.[18] Some physically abusive spouses may gaslight their partners by flatly denying that they have been violent.[4] Gaslighting may occur in parent–child relationships, with either parent, child, or both lying to the other and attempting to undermine perceptions.[19]
Gender
According to philosophy professor Kate Abramson, the act of gaslighting is not specifically tied to being sexist, although women tend to be frequent targets of gaslighting compared to men who more often engage in gaslighting.[20] Abramson explained this as a result of social conditioning, and said "it's part of the structure of sexism that women are supposed to be less confident, to doubt our views, beliefs, reactions, and perceptions, more than men. And gaslighting is aimed at undermining someone's views, beliefs, reactions, and perceptions. The sexist norm of self-doubt, in all its forms, prepares us for just that."[20] Abramson said that the final "stage" of gaslighting is severe, major, clinical depression.[20]
With respect to women in particular, philosophy professor Hilde Lindemann said that in such cases, the victim's ability to resist the manipulation depends on "her ability to trust her own judgements". Establishment of "counterstories" may help the victim reacquire "ordinary levels of free agency".[21]
In psychiatry
Gaslighting has been observed between patients and staff in inpatient psychiatric facilities.[22]
In a 1996 book, Dorpat claimed that "gaslighting and other methods of interpersonal control are widely used by mental health professionals as well as other people" because they are effective methods for shaping the behavior of other individuals.[3]:45 Gaslighting depends on "first convincing the victim that his thinking is distorted and secondly persuading him that the victimizer's ideas are the correct and true ones."[3]:45
In politics
Columnist Maureen Dowd was one of the first to use the term in the political context.[5][23] She described the Bill Clinton administration's use of the technique in subjecting Newt Gingrich to small indignities intended to provoke him to make public complaints that "came across as hysterical".[23][24]
In his 2008 book State of Confusion: Political Manipulation and the Assault on the American Mind, psychologist Bryant Welch described the prevalence of the technique in American politics beginning in the age of modern communications, stating:
To say gaslighting was started by the Bushes, Lee Atwater, Karl Rove, Fox News, or any other extant group is not simply wrong, it also misses an important point. Gaslighting comes directly from blending modern communications, marketing, and advertising techniques with long-standing methods of propaganda. They were simply waiting to be discovered by those with sufficient ambition and psychological makeup to use them.[6]
Journalist Frida Ghitis used the term "gaslighting" to describe Russia's global relations. While Russian operatives were active in Crimea, Russian officials continually denied their presence and manipulated the distrust of political groups in their favor.[25]
Journalists at the The New York Times Magazine, BBC and Teen Vogue, as well as psychologists Bryant Welch, Robert Feldman and Leah McElrath, have described some of the actions of Donald Trump during the 2016 US presidential election and his term as president as examples of gaslighting.[23][26][27][28][29] Journalism professor Ben Yagoda wrote in The Chronicle of Higher Education in January 2017 that the term gaslighting had become topical again as the result of Trump's behavior, saying that Trump's "habitual tendency to say 'X', and then, at some later date, indignantly declare, 'I did not say "X". In fact, I would never dream of saying "X"'" had brought new notability to the term.[5]
In romantic relationships
Gaslighting can be experienced in romantic relationships. The psychological manipulation may include making the victim question their own memory, perception, and sanity. The abuser may invalidate the victim's experiences using dismissive language: "You're crazy. Don't be so sensitive. Don't be paranoid. I was just joking! … I'm worried; I think you're not well."[20]
Psychologists Jill Rogers and Diane Follingstad said that such dismissals can be detrimental to mental health outcomes. They described psychological abuse as "a range of aversive behaviors that are intended to harm an individual through coercion, control, verbal abuse, monitoring, isolation, threatening, jealousy, humiliation, manipulation, treating one as an inferior, creating a hostile environment, wounding a person regarding their sexuality and/or fidelity, withholding from a partner emotionally and/or physically".[30]
Gaslighting has been observed in some cases of marital infidelity: "Therapists may contribute to the victim's distress through mislabeling the [victim's] reactions. […] The gaslighting behaviors of the spouse provide a recipe for the so-called 'nervous breakdown' for some [victims] [and] suicide in some of the worst situations."[19][31]
In their 1988 article "Gaslighting: A Marital Syndrome", psychologists Gertrude Zemon Gass and William Nichols studied extramarital affairs and their consequences on men's spouses. They described how a man may try to convince his wife that she is imagining things rather than admitting to an affair: "a wife picks up a telephone extension in her own home and accidentally overhears her husband and his girlfriend planning a tryst while he is on a business trip." His denial challenges the evidence of her senses: "I wasn't on the telephone with any girlfriend. You must have been dreaming."[31]
Rogers and Follingstand examined women's experiences with psychological abuse as a predictor of symptoms and clinical levels of depression, anxiety, and somatization, as well as suicidal ideation and life functioning. They concluded that psychological abuse affects women's mental health outcomes, but the perceived negative changes in one's traits, problematic relationship schemas, and response styles were stronger indicators of mental health outcomes than the actual abuse.[30]
In the workplace
Gaslighting in the workplace is when people do things that cause colleagues to question themselves and their actions in a way that is detrimental to their careers.[32] The victim may be excluded, made the subject of gossip, persistently discredited or questioned to destroy their confidence. The perpetrator may divert conversations to perceived faults or wrongs.[33] Gaslighting can be committed by anyone and can be especially detrimental when the perpetrator has a position of power.[34]
In popular culture
In the 2008 article "Falsifying Reality, Spawning Evil",[35] writer David Shasha attempted to discover how one becomes a victim of gaslighting as he dissected the 1944 film Gaslight. Shasha compared gaslighting to the less extreme "rhetorical slight-of-hand" called pilpul in Hebrew. According to Shasha's literary analysis, the gaslighters first choose a target that is vulnerable, mentally weak, easily defeated and manipulated. The victim's ability to defend themselves is usually minimal. In relationships, the victim's honesty and love is manipulated and exploited in the process of gaslighting.
The 2016 American mystery film and psychological thriller The Girl on the Train explored the direct effects that gaslighting had on Rachel, the protagonist of the story.[23] The perpetrator in the film was in fact Rachel's ex-husband Tom who was the violent abuser. Rachel suffered from severe depression and alcoholism. When Rachel would black out drunk, he consistently told her that she had done terrible things that she was incapable of remembering.[36]
Gaslighting was the main theme of a 2016 plotline in BBC's radio soap opera, The Archers. The story concerned the emotional abuse of Helen Archer by her partner and later husband, Rob Titchener, over the course of two years, and caused much public discussion about the phenomenon.[37]
For several months during 2018, gaslighting was a main plotline in NBC's soap opera Days of Our Lives, as character Gabi Hernandez was caught gaslighting her best friend Abigail Deveroux after Gabi was framed for a murder Abigail had committed in the series.[38]
Pop group Steely Dan features a song entitled "Gaslighting Abbie" on their 2000 album Two Against Nature.
See also
References…
Further reading
External links
Illusory Truth, Lies, and Political Propaganda: Part 1
Repeat a lie often enough and people will come to believe it.
Posted Jan 22, 2020
his is part 1 of a 2-part series on the illusory truth effect and its use in political propaganda.
"If everybody always lies to you, the consequence is not that you believe the lies, but rather that nobody believes anything any longer… And a people that no longer can believe anything cannot make up its mind. It is deprived not only of its capacity to act but also of its capacity to think and to judge. And with such a people you can then do what you please."
—Hannah Arendt
"The truth is always something that is told, not something that is known. If there were no speaking or writing, there would be no truth about anything. There would only be what is."
—Susan Sontag, The Benefactor
Source: Pixabay
The Illusory Truth Effect
Many of us are familiar with the quotation, "Repeat a lie often enough and people will eventually come to believe it."
Not ironically, the adage — often attributed to the infamous Nazi Joseph Goebbels — is true and has been validated by decades of research on what psychology calls the "illusory truth effect." First described in a 1977 study by Temple University psychologist Dr. Lynn Hasher and her colleagues, the illusory truth effect occurs when repeating a statement increases the belief that it's true even when the statement is actually false.1
Subsequent research has expanded what we know about the illusory truth effect. For example, the effect doesn't only occur through repetition but can happen through any process that increases familiarity with a statement or the ease by which it's processed by the brain (what psychologists in this context refer to as a statement's "fluency"). For example, the perceived truth of written statements can be increased by presenting them in bold, high-contrast fonts2 or when aphorisms are expressed as a rhyme.3
According to a 2010 meta-analytic review of the truth effect (which applies to both true and false statements),4 while the perceived credibility of a statement's source increases perceptions of truth as we might expect, the truth effect persists even when sources are thought to be unreliable and especially when the source of the statement is unclear. In other words, while we typically evaluate a statement's truth based on the trustworthiness of the source, repeated exposure to both information and misinformation increases the sense that it's true, regardless of the source's credibility.
The illusory truth effect tends to be strongest when statements are related to a subject about which we believe ourselves to be knowledgeable,5 and when statements are ambiguous such that they aren't obviously true or false at first glance.4 It can also occur with statements (and newspaper headlines) that are framed as questions (e.g. "Is President Obama a Muslim?"), something called the "innuendo effect."6
But one of the most striking features of the illusory truth effect is that it can occur despite prior knowledge that a statement is false7 as well as in the presence of real "fake news" headlines that are "entirely fabricated…stories that, given some reflection, people probably know are untrue."8 It can even occur despite exposure to "fake news" headlines that run against one's party affiliation. For example, repeated exposure to a headline like "Obama Was Going to Castro's Funeral—Until Trump Told Him This" increases perceptions of truth not only for Republicans but Democrats as well.8 And so, the illusory truth effect occurs even when we know, or want to know, better.
In summary, psychology research has shown that any process that increases familiarity with false information — through repeated exposure or otherwise — can increase our perception that the information is true. This illusory truth effect can occur despite being aware that the source of a statement is unreliable, despite previously knowing that the information is false, and despite it contradicting our own political affiliation's "party line."
Source: The Thought Police, licensed under the Creative Commons Attribution-Share Alike 4.0 International license.
Illusory Truth and Political Propaganda
In the current "post-truth" era of "fake news" and "alternative facts" (see my previous blog posts, "Fake News, Echo Chambers & Filter Bubbles: A Survival Guide" and "Psychology, Gullibility, and the Business of Fake News"), the illusory truth effect is especially relevant and deserves to be a household word.
That said, the use of repetition and familiarity to increase popular belief and to influence behavior is hardly a new phenomenon. The use of catchy slogans or songs, regardless of their veracity, has always been a standard and effective component of advertising. For example, "puffing" is an advertising term that refers to baseless claims about a product that, despite leaving a company liable to false advertising litigation, no doubt often remains profitable in the long run.
In politics, repeating misinformation and outright lies have been powerful tools to sway public opinion long before the illusory truth effect was ever demonstrated in a psychology experiment. In Nazi Germany, Adolf Hitler famously wrote about the ability to use the "big lie" — a lie so outlandish that it would be believed on the grounds that no one would think anyone would lie so boldly — as a tool of political propaganda. Goebbels, the head of Nazi propaganda quoted earlier, is said to have likewise favored the repetition of lies in order to sell the public on Hitler and the Nazi party's greatness.
Consequently, the political philosopher Hannah Arendt characterized the effectiveness of lying as a political tool in her seminal post-war classic The Origins of Totalitarianism:
"Society is always prone to accept a person offhand for what he pretends to be, so that a crackpot posing as a genius always has a certain chance to be believed. In modern society, with its characteristic lack of discerning judgment, this tendency is strengthened, so that someone who not only holds opinions but also presents them in a tone of unshakable conviction will not so easily forfeit his prestige, no matter how many times he has been demonstrably wrong. Hitler, who knew the modern chaos of opinions from first-hand experience, discovered that the helpless seesawing between various opinions and 'the conviction that everything is balderdash' could best be avoided by adhering to one of the many current opinions with 'unbendable consistency.'

…the propaganda of totalitarian movements which precede and accompany totalitarian regimes is invariably as frank as it is mendacious, and would-be totalitarian rules usually start their careers by boasting of their past crimes and carefully outlining their future ones."
In the novel 1984, George Orwell likewise portrayed a fictitious dystopia inspired by the Soviet Union under Stalin in which a totalitarian political party oppresses the public through "doublethink" propaganda epitomized in the slogan, "War is Peace, Freedom is Slavery, Ignorance is Strength." "Doublethink," Orwell wrote, consists of "the habit of impudently claiming that black is white, in contradiction to plain facts…it means also the ability to believe that black is white, and more to know that black is white, and to forget that one has ever believed the contrary." In 1984, this is achieved through a constant contradiction of facts and revision of history to the point that people are left with little choice but to resign themselves to accept party propaganda:
"The party told you to reject the evidence of your eyes and ears. It was their final, most essential command."
Needless to say, "doublethink," along with Orwell's description of "newspeak," gave rise to the modern term "doublespeak" defined by Merriam-Webster as "language used to deceive usually through concealment or misrepresentation of truth."
To learn more about how doublespeak and the illusory truth effect is exploited in modern politics, from Russia's "firehose of falsehood" to President Trump's "alternative facts," please continue reading "Illusory Truth, Lies, & Political Propaganda: Part 2."
References
1. Hasher L, Goldstein D, Topping T. Frequency and the conference of referential validity. Journal of Verbal Learning and Verbal Behavior 1977; 16:107-112.
2. Reber R, Schwarz N. Effects of perceptual fluency on judgments of truth. Consciousness and Cognition: An International Journal 1999; 8:338-342.
DOJ finds two Carter Page FISA orders 'not valid'
 | January 23, 2020 06:54 PM
The Justice Department concluded there was insufficient evidence to authorize the extended electronic surveillance of former Trump campaign aide Carter Page.
In a letter delivered to the Foreign Intelligence Surveillance Court in December, the agency said it found "there was insufficient predication to establish probable cause to believe that Page was acting as an agent of a foreign power" in justifying the two final FISA warrant renewals.
FISA court presiding Judge James Boasberg acknowledged the lack of evidence in a court order, made public on Thursday, writing that the government concluded, "in view of the material misstatements and omissions, that the court's authorizations … were not valid."
The revelations come after DOJ Inspector General Michael Horowitz released a report that lambasted the agency and the FBI for 17 "significant errors and omissions" related to its wiretapping of Page, stretching from October 2016 to summer 2017, and relying on British ex-spy Christopher Steele's salacious and unverified dossier. The watchdog also determined that the opening of the Trump-Russia investigation was justified, which was disputed by the Justice Department.
The FISA court order does not reveal whether the Justice Department found the first two orders were flawed in the same way.
Representatives for the Justice Department and the FBI declined to comment for this report.
Page was one of a handful of Trump campaign aides under FBI scrutiny as part of the broader counterintelligence investigation dubbed Crossfire Hurricane. In making their case to the FISA court, the bureau said they believed Page, a U.S. citizen, had been "the subject of targeted recruitment by the Russian government" to influence the outcome of the 2016 election.
Page was never charged with any wrongdoing by special counsel Robert Mueller, who took over the counterintelligence investigation in May 2017. He released a statement on Thursday, saying, "Today's unprecedented court filing represents another step on the road to recovery for America's deeply damaged judicial system. I hope that this latest admission of guilt for these civil rights abuses by the Justice Department marks continued progress towards restoring justice and remedying these reputationally ruinous injuries."
Following Horowitz's investigation, FBI Director Christopher Wray ordered more than 40 "corrective steps" to address the watchdog's report, including 12 reforms related to the FISA process.
In a rare public order, the FISA court criticized the FBI's handling of the Page applications as "antithetical to the heightened duty of candor described above" and demanded an evaluation from the bureau. The FISA court also ordered a review of all FISA filings handled by Kevin Clinesmith, the FBI lawyer who altered a key document about Page in the third renewal process. He is now under criminal investigation by U.S. Attorney John Durham, a prosecutor from Connecticut who was tasked by Attorney General William Barr with investigating the origins of the Russia inquiry.
In a Jan. 10 response to the court, Wray said he "deeply regrets" the FBI's failures in the Page FISA process and offered a timetable of reforms and training the bureau is undertaking. But the FISA court's pick to advise it on the reform process, Obama administration lawyer David Kris, submitted a brief last week that pushed for improved communications between FBI and DOJ attorneys on FISA matters beyond what the bureau has proposed.
In the order revealed on Thursday, the FISA court demanded feedback from the government, including a "detailed description of the steps taken or to be taken to restrict access to such information in unminimized form," plus the completion of a declassification review by the end of the month.
Republicans have raised concerns about Kris, citing how he talked up Mueller's Russia investigation, criticized the House Intelligence Committee's 2018 memo on alleged FISA abuses, and heralded Horowitz's report for how it "repudiates the claims of a coup and related deep-state conspiracies in the FBI as advanced by President Trump and his supporters." With three FISA provisions expected to sunset in March, GOP lawmakers threatened to make a stand against Kris, as some talk about begrudgingly abolishing the FISA court if their concerns about it being used to target political opponents are not addressed.
On the Democratic side, House Judiciary Committee Chairman Jerry Nadler requested the Justice Department and the FBI share FISA-related documents with the panel as it considers potential reforms.
A number of high-ranking officials at the Justice Department and the FBI signed off on the Page FISA warrant applications, including FBI Director James Comey. Horowitz criticized the FBI's "entire chain of command" in the Page FISA process and said, "The activities we found here don't vindicate anybody who touched this."
In an interview with Fox News Sunday, Comey took responsibility for the "sloppiness" revealed in Horowitz's report.
https://www.washingtonexaminer.com/news/doj-finds-two-carter-page-fisa-orders-not-valid
T

he Pronk Pops Show Podcasts Portfolio Read Full Post

|

Make a Comment

(

None so far

)