Posted on March 10, 2020. Filed under: 2020 Democrat Candidates, 2020 President Candidates, 2020 Republican Candidates, Airlines, Animal, Banking System, Bernie Sanders, Biological and Chemical, Biology, Blogroll, Breaking News, Bribery, Bribes, Budgetary Policy, Cartoons, Communications, Congress, Constitutional Law, Corruption, Countries, Crime, Culture, Deep State, Defense Spending, Disasters, Donald J. Trump, Donald J. Trump, Donald Trump, Economics, Education, Elections, Empires, Employment, Exercise, Federal Bureau of Investigation (FBI), Federal Government, Fiscal Policy, Foreign Policy, Government, Government Dependency, Government Spending, Health, Health Care, Health Care Insurance, Hillary Clinton, Hillary Clinton, History, House of Representatives, Housing, Human, Human Behavior, Independence, Joe Biden, Killing, Labor Economics, Law, Life, Media, Medicare, Mike Pence, Monetary Policy, Novel Coronavirus or COVID-19, People, Photos, Politics, Polls, President Trump, Progressives, Public Relations, Radio, Raymond Thomas Pronk, Rule of Law, Scandals, Science, Security, Senate, Social Sciences, Social Security, Success, Supplemental Nutrition Assistance Program (SNAP_, Tax Policy, Taxation, Taxes, Terror, Terrorism, Trade Policy, Transportation, Unemployment, United States of America, Videos, Violence, War, Wealth, Weapons, Welfare Spending, Wisdom | Tags: 9 March 2020, America, American People Outraged, Articles, Audio, Betrayed By Big Government Parties and Big Lie Media Mob, Breaking News, Broadcasting, Cancer, Capitalism, Cartoons, Charity, Citizenship, Clarity, Classical Liberalism, Collectivism, Commentary, Commitment, Communicate, Communication, Concise, Convincing, Courage, Culture, Current Affairs, Current Events, Diabetes Are At Higher Risk For COVID -19, Economic Growth, Economic Policy, Economics, Economy Keeps  Growing Despite Progressive Pandemic Propaganda People Panic, Education, Evil, Experience, Faith, Family, First, Fiscal Policy, Free Enterprise, Freedom, Freedom of Speech, Friends, Give It A Listen!, God, Good, Goodwill, Growth, Heart Disease, Hope, Individualism, Knowledge, Liberty, Life, Love, Lovers of Liberty, Monetary Policy, MPEG3, Nearing 20% Drop Ending Bull Market, News, Opinions, Peace, Photos, Podcasts, Political Philosophy, Politics, President Trump and Cornavirus Task Force Addresses The American People, President Trump Wins Second Term With Landslide Victory, Prosperity, Radio, Raymond Thomas Pronk, Representative Republic, Republic, Resources, Respect, Rule of Law, Rule of Men, Senior Citizens Over Age 60 With Serious Underlining Existing Medical Conditions, Show Notes, Stock Market Crashes With Biggest One Day Loss Ever, Talk Radio, The Pronk Pops Show, The Pronk Pops Show 1409, Truth, Tyranny, U.S. Constitution, Underlining Existing Medical Conditions Including High Blood Pressure, United States of America, Videos, Virtue, War, Wisdom |
Pronk Pops Show 1409 March 9, 2020
Pronk Pops Show 1408 March 6, 2020
Pronk Pops Show 1409 March 5, 20
Pronk Pops Show 1408 March 6, 2020
Pronk Pops Show 1407 March 5, 2020
Pronk Pops Show 1406 March 4, 2020
Pronk Pops Show 1405 February 28, 2020
Pronk Pops Show 1404 February 27, 2020
Pronk Pops Show 1403 February 26, 2020
Pronk Pops Show 1402 February 25, 2020
Pronk Pops Show 1401 February 24, 2020
Pronk Pops Show 1400 February 21, 2020
Pronk Pops Show 1399 February 14, 2020
Pronk Pops Show 1398 February 13, 2020
Pronk Pops Show 1397 February 12, 2020
Pronk Pops Show 1396 February 11, 2020
Pronk Pops Show 1395 February 10, 2020
Pronk Pops Show 1394 February 7, 2020
Pronk Pops Show 1393 February 6, 2020
Pronk Pops Show 1392 February 5, 2020
Pronk Pops Show 1391 February 4, 2020
Pronk Pops Show 1390 February 3, 2020
Pronk Pops Show 1389 January 31, 2020
Pronk Pops Show 1388 January 30, 2020
Pronk Pops Show 1387 January 29, 2020
Pronk Pops Show 1386 January 28, 2020
Pronk Pops Show 1385 January 27, 2020
Pronk Pops Show 1384 January 24, 2020
Pronk Pops Show 1383 January 23, 2020
Pronk Pops Show 1382 January 22, 2020
Pronk Pops Show 1381 January 21, 2020
Pronk Pops Show 1380 January 17, 2020
Pronk Pops Show 1379 January 16, 2020
Pronk Pops Show 1378 January 15, 2020
Pronk Pops Show 1377 January 14, 2020
Pronk Pops Show 1376 January 13, 2020
Pronk Pops Show 1375 December 13, 2019
Pronk Pops Show 1374 December 12, 2019
Pronk Pops Show 1373 December 11, 2019
Pronk Pops Show 1372 December 10, 2019
Pronk Pops Show 1371 December 9, 2019
Pronk Pops Show 1370 December 6, 2019
Pronk Pops Show 1369 December 5, 2019
Pronk Pops Show 1368 December 4, 2019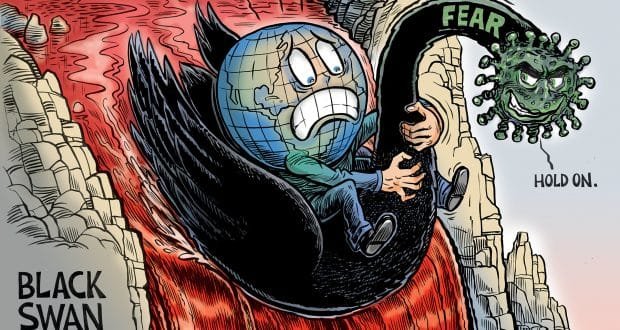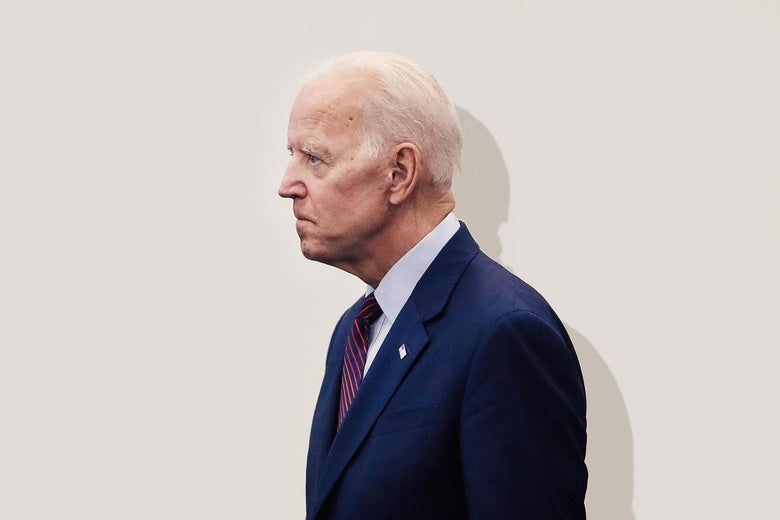 Story 1: President Trump and Coronavirus Task Force Addresses The American People — Senior Citizens Over Age 60 With Serious Underlining Existing Medical Conditions Including High Blood Pressure, Heart Disease, Cancer, Decreased White Cells, Diabetes Are At Higher Risk For COVID -19– Overall Risk Is Still Low For All Others — Videos
WATCH LIVE: President Trump and coronavirus task force hold briefing as outbreak widens – 3/9/2020
People at Risk for Serious Illness from COVID-19
If you are at higher risk of getting very sick from COVID-19, you should:
Take everyday precautions to keep space between yourself and others.
When you go out in public, keep away from others who are sick, limit close contact and wash your hands often.
Avoid crowds as much as possible.
Avoid cruise travel and non-essential air travel.
During a COVID-19 outbreak in your community, stay home as much as possible to further reduce your risk of being exposed.
Story 2: Progressive Pandemic Propaganda
Panic Pushers
— High Blood Pressure Is A Risk Factor Along With Heart Disease, Cancer, Diabetes — Videos —

Ingraham: Trump confronts the panic pushers
Coronavirus Epidemic Update 33: COVID-19 Medication Treatment Trials, Global Testing Remains Limited
New York reels with largest coronavirus outbreak in US | WNT
Coronavirus expert: 'War is an appropriate analogy'
Older adults at higher risk of COVID-19 impact, doctors say
[youtub=https://www.youtube.com/watch?v=e8O1yXVkxig]
Coronavirus: W.H.O expert explains mortality rate & threat to kids, after trip to Wuhan
COVID-19 Update: Symptoms of COVID-19
Why new diseases keep appearing in China
Coronavirus: Doctor says high blood pressure a major death risk
Of a group of 170 patients who died in January in Wuhan about 50% had hypertension
---
While there's been no published research yet explaining why, Chinese doctors working in Wuhan, the central Chinese city where the virus first emerged, have noticed that infected patients with that underlying illness are more likely to slip into severe distress and die.
Of a group of 170 patients who died in January in Wuhan – the first wave of casualties caused by a pathogen that's now raced around the world – nearly half had hypertension.
"That's a very high ratio," said Du Bin, director of the intensive care unit at Peking Union Medical College Hospital, in an interview with Bloomberg over the phone from Wuhan. He was among a team of top doctors sent to the devastated city two months ago to help treat patients there.
"From what I was told by other doctors and the data I can see myself, among all the underlying diseases, hypertension is a key dangerous factor," said Du, one of the most respected critical care experts in China. "Though there is no research published on that yet, we believe hypertension could be an important factor in causing patients to deteriorate, leading to a bad prognosis."
Understanding the course of the disease and identifying individuals at greatest risk are critical for optimizing care for a global contagion that's killed more than 3,700 people since emerging in China in December.
Answers may lie in studying the large pool of patients in China, where more than 15,000 remain hospitalized although new infections have slowed dramatically. The disease turns critical in 6% of patients and deterioration can happen very quickly.
"We'll keep an eye on old people and those with high blood pressure. They are the key focus," said Du.
Besides the hypertension factor, Du's other insights into treating the disease are:
Move aggressively to ventilate
Du said that doctors should not hesitate to escalate measures for patients facing respiratory distress, as organ failure can set in quickly after. That means doctors should intervene aggressively with invasive ventilation measures – inserting a tube into a patient's throat or cutting the throat open to create an airway – when low blood oxygen levels can't be improved by less invasive measures.
Almost half of the patients who require invasive mechanical ventilation end up dying, but most of those who recover are those who were put on invasive ventilation early, said Du.
"Patients need to use invasive ventilation as early as possible, there's no point of doing it late," he said.
Respiratory therapists – doctors that specialise in ventilation and oxygen treatment – are becoming all the more important in treating patients critically ill with Covid-19 as they are more knowledgeable and can fine-tune ventilators to suit patient conditions.
No 'Magic Bullets' in drugs
There is growing anticipation over drugs being developed to treat the virus, with investors adding billions to the market value of pharmaceutical companies testing treatments now. But Du said drugs alone cannot save patients, especially those in severe condition.
The experience of SARS, the epidemic 17 years ago that sickened almost 8,000 people, showed that most patients can be cured without a specific anti-viral drug, said Du. And the abundance of antibiotics has not prevented deaths by bacterial infections, he added.
"When there's a virus infection, we hope there's a drug that can kill the virus and change the clinical outcome. But there's no magic bullet."
Instead, teamwork among specialists and nurses in intensive care units can be more crucial in keeping patients alive, he said. "An ICU doctor should work like a conductor in an orchestra to provide life-sustaining treatment while taking into consideration different specialist views," he said.
Threat of re-infection
Reports that people who have recovered and been discharged from hospital later test positive again – and even die from the disease – have ignited fears that the virus can somehow re-emerge.
Du said that patients becoming re-infected again within days of leaving the hospital makes no sense "theoretically" as the anti-bodies in their bloodstream generated from fighting the disease do not disappear so quickly, although they don't necessarily stay forever.
"What we need to look at in terms of those who tested positive again is concerns over the authenticity of their negative results," he said. For example, samples taken from different areas of the same patient could test differently depending on where the virus resides.
Test kits made by different manufacturers could also have inconsistencies that impact test results, he said.
https://gulfnews.com/world/asia/coronavirus-doctor-says-high-blood-pressure-a-major-death-risk-1.1583772143148
Story 3: People of Italy Go Into Quarantine — Videos
Italy shuts all schools and universities as COVID-19 deaths rise
Coronavirus: Italy's COVID-19 death toll hits nearly 200 as France closes schools
Italy on nationwide lockdown as coronavirus cases surge
Corona Virus COVID-19 Experienced doctor's opinion
Coronavirus: Italy now in complete lockdown | DW News
Italy expands its quarantine to the entire country as coronavirus cases and deaths surge
 POINTS
Italy will expand the lockdown of the Lombardy region to the entire country, Prime Minister Giuseppe Conte said Monday.

People throughout the country should not leave their homes other than for work or emergencies, Conte said.

He added that all public gatherings will be banned and sporting events suspended.
A man wearing a protective mask passes by the Coliseum in Rome on March 7, 2020 amid fear of Covid-19 epidemic.
Alberto Pizzoli | AFP | Getty Images
Italy will expand the lockdown of the Lombardy region to the entire country, Prime Minister Giuseppe Conte said Monday as Italy's case count surged, making it the country with the most COVID-19 cases outside of China. 
People throughout the country of 60 million should not travel other than for work or emergencies, Conte said. He added that all public gatherings will be banned and sporting events suspended. The decision was made to protect the most vulnerable people in the country, he said, and the measures will take effect Tuesday and last until April 3.
"The right decision today is to stay at home,"
Conte said. "Our future and the future of Italy is in our hands. These hands have to be more responsible today than ever before."
The nationwide lockdown is an expansion of quarantine measures rolled out over the weekend that applied to an area of the country that encompassed about 16 million people.
Schools and universities all over the country will remain closed until April 3, he said, but public transit will remain operational. All schools in the country were previously closed until March 15. He also said all restaurants and bars across the country will have to close at 6 p.m.
The announcement marks the most extensive efforts taken by a government outside of China to curb the spread of COVID-19.
"We don't have any time. The numbers are showing that there has been a significant growth in infections, people in intensive care and deaths," he said. "Our habits have to change right now. We must give things up for Italy."
Italian officials previously announced a lockdown of the Lombardy region, which is the part of the country hardest hit by COVID-19. The drastic expansion of the measures to encompass the entire country come after nationwide COVID-19 deaths jumped by 97 on Monday to 463.
Italy also reported a surge of 1,807 confirmed cases nationwide, bringing the total to at least 9,172 confirmed cases, which is the largest daily increase in Italy in terms of absolute numbers since the contagion first came to light on Feb. 21.
While the spread of the virus is slowing in China, where it originated in December, it's picking up pace across other parts of the world, including Italy. World Health Organization officials said Monday it's reassuring that the virus appears to have been controlled in China and other countries such as Singapore. However, the virus is now present in more than 100 countries around the world and global cases have surpassed 100,000.
"It is in our hands. … In many countries, it will get worse before it gets better," said Dr. Maria Van Kerkhove, the technical lead of WHO's emergencies program. Roughly 93% of the global cases are concentrated in four countries: China, Korea, Italy and Iran, WHO officials said. "Absolutely, we see a light at the end of the tunnel, but how quickly we get there depends on what countries do."
https://www.cnbc.com/2020/03/09/italy-extends-its-quarantine-to-the-entire-country-pm-asks-residents-to-stay-at-home.html
Story 4: Stock Market Crashes With Biggest One Day Loss Ever Nearing 20% Drop Ending Bull Market and Economy Keeps  Growing Despite Progressive Propaganda People Panic — Betrayed By Big Government Parties and Big Lie Media Mob — American People Outraged — Every Breath You Take — Videos
The Police – Every Breath You Take
Sean Hannity 3/9/20 SHOW | Trump Breaking News March 9, 2020
Tucker Carlson Tonight 3/9/20 FULL SHOW | Trump Breaking News March 9, 2020
Hyman Capital Management's Kyle Bass on coronavirus-driven sell-off, oil prices
Dow logs biggest point-drop in history as stocks tumble
Coronavirus: Financial markets tumble as death toll rises
Dave Ramsey Reacts To Potential Stock Market Crash!
Story 5: Hillary Clinton Wants to Be Vice-President To Replace Biden When He Goes Full Dementia — One Problem — President Trump Wins Second Term With Landslide Victory — Videos
Gov. Sununu: Hillary Clinton's angling to be the vice presidential nominee
T

he Pronk Pops Show Podcasts Portfolio Read Full Post

|

Make a Comment

(

None so far

)