Posted on August 24, 2019. Filed under: 2020 Republican Candidates, Addiction, American History, Applications, Blogroll, Breaking News, Bribes, Budgetary Policy, Cartoons, Communications, Computers, Congress, Corruption, Countries, Culture, Deep State, Donald J. Trump, Donald J. Trump, Donald Trump, Drugs, Economics, Education, Elections, Empires, Employment, Energy, European History, Federal Bureau of Investigation (FBI), Federal Government, Fiscal Policy, Foreign Policy, Free Trade, Freedom of Speech, Government Dependency, Government Spending, Hardware, History, Homicide, House of Representatives, Human, Human Behavior, Illegal Drugs, Illegal Immigration, Immigration, Independence, Insurance, Investments, Israel, Labor Economics, Language, Law, Legal Drugs, Legal Immigration, Life, Lying, Media, Medicare, Military Spending, Monetary Policy, National Interest, Networking, News, Philosophy, Photos, Politics, Polls, President Trump, Progressives, Public Corruption, Radio, Raymond Thomas Pronk, Security, Senate, Servers, Social Networking, Social Security, Software, Subversion, Tax Fraud, Tax Policy, Trade Policy, United States of America, Wealth, Welfare Spending, Wisdom | Tags: 21 August 2019, 30-60 Million Illegal Alien Invasion of The United States Over 33 Years, Amazon, America, Antitrust, Apple, Articles, Audio, Breaking News, Broadcasting, Capitalism, Cartoons, Charity, Child molestation, Citizenship, Clarity, Classical Liberalism, Collectivism, Commentary, Commitment, Communicate, Communication, Concise, Convincing, Corruption, Courage, Crisis At The United States and Mexican Border, Culture, Current Affairs, Current Events, Department of Justice, Economic Growth, Economic Policy, Economics, Education, Ending Catch and Release, Epstein Last Minute Estate Planning Puts Assets in Trust, Evil, Experience, Facebook, Faith, Family, First, Fiscal Policy, Free Enterprise, Freedom, Freedom of Speech, Friends, Give It A Listen!, God, Good, Goodwill, Google, Google -- Videos --, Growth, Hope, Individualism, Jeffrey Epstein Suicide, Jeffrey Epstein Suicides, Just In Time Estate Planning, Knowledge, Liberty, Life, Love, Lovers of Liberty, Monetary Policy, MPEG3, New Rule Ends Catch and Release, News, Opinions, Peace, Photos, Podcasts, Political Philosophy, Politics, President Donald J. Trump, President Trump on Jewish People Who Vote Democrat Are Disloyal To Israel, Prosperity, Radio, Raymond Thomas Pronk, Reigning In Big Tech, Reigning In Big Tech -- Amazon, Representative Republic, Republic, Resources, Respect, Rule of Law, Rule of Men, Scandal, Show Notes, Stopping and Reversing The Illegal Alien Invasion of The United States, Suicide, Talk Radio, The Family That Stays Together Gets Deported Together --, The Pronk Pops Show, The Pronk Pops Show 1310, Trump Administration Plan To Detain Illegal Alien Children Indefinitely With Parents, Truth, Tyranny, U.S. Constitution, United States of America, Videos, Virtue, War, Wisdom |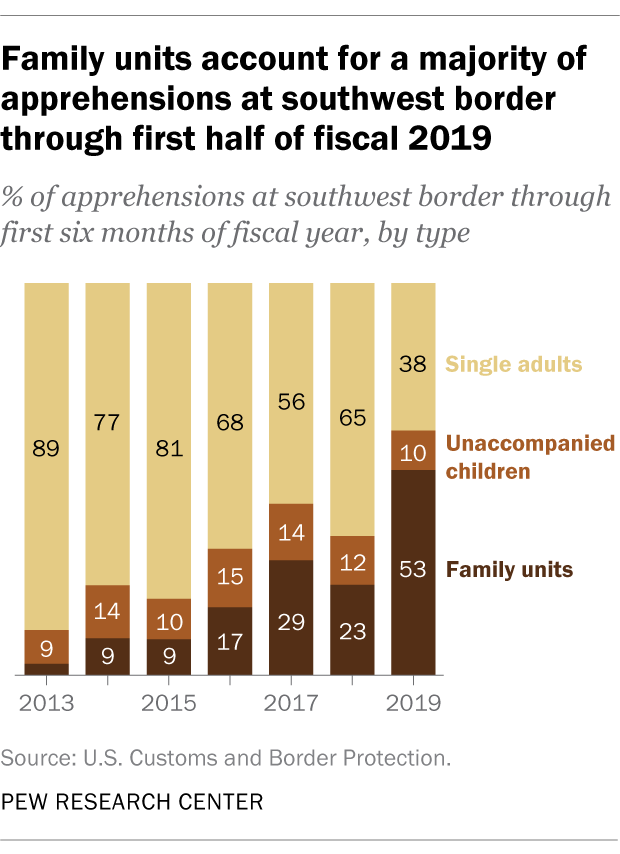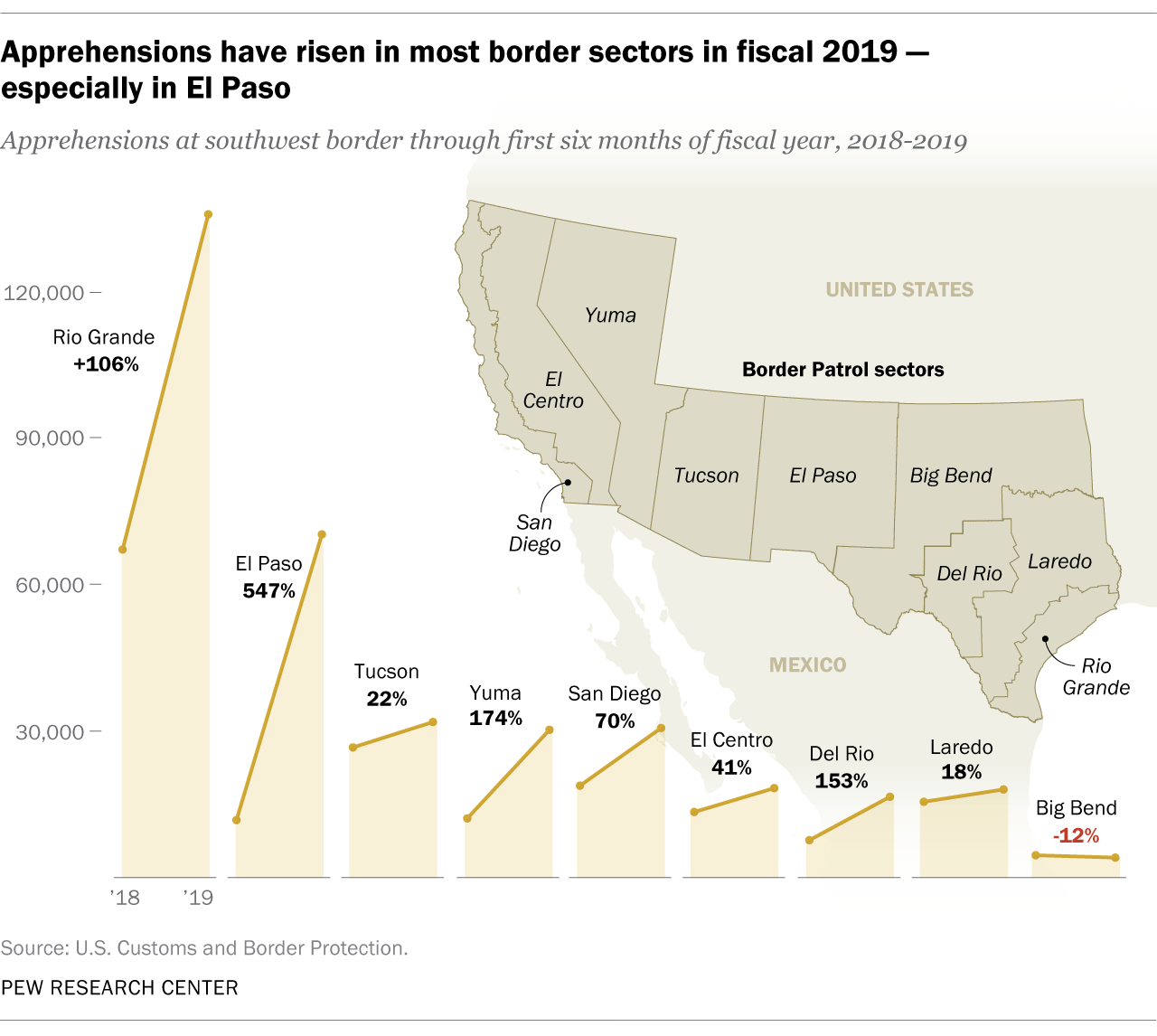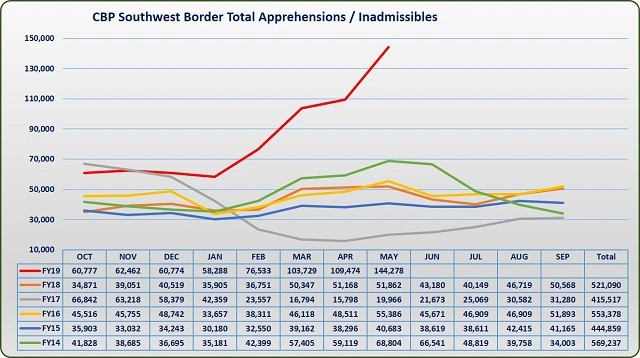 Story 1: Trump Administration Plan To Detain Illegal Alien Children Indefinitely With Parents — Ending Catch and Release — The Family That Stays Together Gets Deported Together — Videos
DHS's new immigration rule will end catch-and-release loophole
Trump defends longer detention of migrant families
[youotube=https://www.youtube.com/watch?v=LbBTxK4mxE8]
Flores Settlement
Immigration Brief: Flores Settlement Agreement
The Flores Settlement is the Backbone of Detained Migrant Children's Rights
DHS announced new immigration policy on migrant children
DHS's new immigration rule will end catch-and-release loophole
Trump administration ends "loophole" immigration rule that could keep kids in detention for longer
Tucker: The Democratic Party wants to run the US
Ingraham: Dems' open borders agenda exposed
AG Barr making major changes to immigration courts
Trump administration ends "catch and release" as it reforms immigration policies
Trump, Obama and Bush: How Presidents Approached Immigration Policy | NYT News
Doctors, nurses protesting Trump's immigration policies
What Trump's new immigration rules mean for the detention of migrant children
BREAKING: President Trump MAJOR Immigration Policy Proposal
Fitton: Leftists in Trump State Dept. sabotaged Guatemala deal
Reports detail Stephen Miller's role in Trump's tough immigration policies
Trump calls catch-and-release program 'ridiculous'
Illegal immigrant families in the USA | DW Documentary
DHS secretary denies reintroduction of "catch and release" at border
How to solve the illegal immigration problem
Obama's DHS Secretary: "We Cannot Have A System Of Catch And Release"
Trump administration rolls out plan to detain migrant children INDEFINITELY and president hails end of 'catch and release' – but federal judge needs to approve the move, setting stage for court battle
New regulations will allow the government to hold migrant children in border detention centers indefinitely 
The Department of Homeland Security rules would end protections given to minor migrants under the Flores Settlement Agreement
Under Flores, after 20 days children border crossers had to be released to a family member, guardian or at the very least a non-prison-like jail facility
Some claim illegal immigrants have crossed with children with the expectation they will be swiftly released from detention
'No child should be a pawn in a scheme to manipulate our immigration system,' Acting DHS Secretary Kevin McAleenan said in announcing the new regulations 
Donald Trump insists these rules will put an end to 'catch and release' immigration practices 
By KATELYN CARALLE, U.S. POLITICAL REPORTER FOR DAILYMAIL.COM
PUBLISHED: 10:32 EDT, 21 August 2019 | UPDATED: 13:18 EDT, 21 August 2019
The Department of Homeland Security is issuing a new rule this week which it claims will allow it to indefinitely detain migrant children and their parents who cross the border illegally, its acting boss announced Wednesday. 
Acting Homeland Security Secretary Kevin McAleenan said the rule would finally replace the Flores Settlement Agreement, which stops children – and by extension their parents – from being detained for more than 20 days.  
But it faces an instant legal battle because a federal judge must agree to tearing up the Flores settlement, with immigrant groups already preparing for a fight which is likely to end up in the Supreme Court.
Donald Trump hailed the rule, which will not be published until Friday, as the end to 'catch and release' immigration practices, and McAleenan claimed it would be a significant deterrent to illegal immigration.
During a press conference Wednesday, McAleenan said the so-called 'Flores Final Rule' would keep families together during immigration proceedings, and prevent children from becoming a 'pawn' to those who just wish to game the system.
'No child should be a pawn in a scheme to manipulate our immigration system, which is why the new rules eliminate the incentive to exploit children as a free ticket or… a passport for migration to the United States,' McAleenan said.
Acting Homeland Security Secretary Kevin McAleenan said the new rules would prevent human smugglers and illegal border crossers from using children as 'pawns' or 'passports' to gain entry and release into the U.S.
By quoting the National Border Patrol president, Trump insisted the rules would stop 'catch and release' immigration practices
THE RULES ON DETAINING ILLEGAL MIGRANT KIDS TRUMP WANTS TO CHANGE
Since 1997, what happens to children who cross the border illegally has been determined by a court settlement made by the Clinton administration to end a long-running case brought on behalf of a group of children detained  at the border in 1985. 
It got its name from one of them – Jenny Lisette Flores – and when the Clinton administration ended the federal litigation by negotiation,  became known as the Flores Settlement.
It set a 20 day limit on detaining children, and said that they had to be released to their parents or suitable guardians.
The federal government has to offer 'food and drinking water as appropriate,' 'medical assistance if minor is in need of emergency services,' 'toilets and sinks,' 'adequate temperature control and ventilation,' 'adequate supervision to protect minors from others,' 'contact with family members who were arrested with the minor and separation from unrelated adults whenever possible.' 
If a relative or guardian could not be found, they had to be sent to homes, not other detention centers – 'the least restrictive environment possible,' the agreement specified.
The settlement was temporary,  
And it contained a poison pill: the only way to end the settlement was to come up with formal immigration rules which met the minimum conditions in the settlement and to which the federal court overseeing the settlement agreed.
Since then it has been back in court repeatedly, with the Bush and Obama administration accused of breaching it. 
This month a judge ruled that it guarantees that detained children have a right to toothpaste, after the Trump administration suggested it was optional.
THE CHANGE
The Homeland Security department did not publish the details of its new rule Wednesday but claimed it would be a full-scale replacement of Flores which would allow indefinite detention.
That would mean it has to embrace the other aspects of Flores – meaning the conditions under which children are kept will have to be as described in the deal and subsequent rulings.
How the Department of Homeland Security thinks it will get indefinite detention passed is unclear.
The new rules, he claims, should appeal to those who have decried the immigration enforcement system for breaking up parents and children.
'Our goal remains, as in the previous administration, to provide an expeditious immigration results, while holding families together, which particularly benefits legitimate asylum seekers with meritorious claims,' McAleenan said, claiming all migrants were left in a state of limbo for years under the current rules.
Democrats are already pushing back against the rules rollout, claiming the president is trying to justify 'child abuse.'
'The Administration is seeking to codify child abuse, plain and simple,' House Speaker Nancy Pelosi said in a statement Wednesday. 'Its appalling, inhumane family incarceration plan would rip away basic protections for children's human rights, reversing decades-long and court-imposed rules and violating every standard of morality and civilized behavior.'
Instead of improving the situation with families and minor migrants, Pelosi insists that indefinite detention would 'compound the cruelty' already exhibited in holding facilities at the border.
She also mentioned the 'worsening conditions for children already forced to sleep on concrete floors, eat inedible food and be denied basic sanitation and standards of care,' which immigration officials claim is due to the influx in family apprehensions.
McAleenan blamed the more than 450 per cent increase in family unit apprehension this year on the 2015 reinterpretation of the Flores agreement, which led to the rules that required children and their parents be released in 20 days.
The Flores agreement established that when families with children were captured and detained, they had to be released in less than two dozen days to a family member or guardian in the U.S. – and if that was not possible they had to be transferred to a care facility that does not operate like a jail.
The Trump administration insists the limits set by Flores has encouraged illegal immigrants to arrive at the border with children with the expectation of being swiftly released.
'Brandon Judd, President, National Border Patrol Council. 'This will effectively end Catch and Release and curb illegal entries," Trump posted to his Twitter Wednesday, quoting the Border Patrol Council president.
In 2018, the administration proposed a similar plan to this one, but the rules were never enacted as there was an influx of migrants arriving at the border and a shortage of bed space.
Although there was a massive dip in illegal border crossing during Trump's first year in the White House, the frequency spiked in late 2018, and border agents and officials lamented they were not prepared for the influx, leading to overcrowding and unsanitary conditions at many detention facilities.
As of May 2019, there were at least seven documented instances where children died from illness complications after being held in some of these centers.
The rationale for the rules proposed in September 2018 was that the government should be permitted to detain children for longer so they could be treated with 'dignity, respect and special concern for their particular vulnerability as minors,' as required by the Flores agreement.
It seems the 2018 plan is being reupped now that there has been a drop in border crossings in recent weeks and border facilities are less overwhelmed.
The dip comes after Trump made an agreement with the Mexican President Andrés Manuel López Obrador for the government to deploy Mexican security forces to help crack down on asylum seekers on their side of the border.
It's likely the rules, which again seeks to 'terminate' some of the restrictions in Flores, will be challenged in court.
https://www.dailymail.co.uk/news/article-7379593/Trump-administration-rolls-plan-detain-migrant-children-INDEFINITELY.html
Trump admin aims to finally END catch-and-release in game-changing regulation
The entire mass migration to our border and all its cascading ill effects can be traced to one thing: the Flores settlement's expansion from children to family units by a single district judge. Flores is not a constitutional provision, a statute, or even a court ruling. It is a court settlement, designed as a temporary arrangement, that actually runs contrary to statute and has been used as a catalyst to undermine every bedrock law of sovereignty. After a full year of dithering, the Trump administration is finally using its unquestionable power to modify the settlement to finally end catch-and-release.
The Flores settlement, originally agreed upon in 1997 and modified in 2001, provided that government would only house alien children in "non-secure, state licensed" facilities or release them expeditiously until and unless the federal government writes a regulation to build its own licensing scheme ensuring the safe and sanitary conditions of the facilities. Given that there are no such state-licensed facilities, and the feds, until now, have not created their own scheme, it forced them to release unaccompanied minors expeditiously. In 2015, a California judge applied Flores to children accompanied by a parent as well, an order that was upheld by the Ninth Circuit the following year.
Flores is the source of all our border problems
It's truly difficult to overstate the evil that expanded Flores has done to our security, our fiscal solvency, and Latin American children. By creating a huge market incentive to exploit children for mass migration by adults, it has:
Brought over 1 million Central Americans to our border over the past two years, saddling Americans with the cost of caring for them.
Flooded our hospitals with endless medical bills paid for by taxpayers. Agents have taken 21,000 sick or injured illegal aliens to the hospital since January, consuming 250,000 agent man-hours. This includes those who came to the border specifically for the purpose of taxpayer-funded surgeries for long-term illnesses.
Fueled the growth of MS-13 and other violent groups that grew as a result of young Central American teens coming under such irresponsible circumstances.
Fueled the drug crisis by enriching the cartels, serving as a supply for drug runners, and being used as strategic diversions to bring in drugs and gangs.
Tied down border agents, leaving very few patrolling the line, enabling dangerous criminal aliens to get into the country.
Created an entire industry to traffic and steal children to be used as golden tickets.
Caused countless children to be raped and abused by cartels and smugglers.
Exposed agents, health care workers, and ultimately the American people to contagious diseases.
Because of the artificial Flores deadline, some of the worst criminals are incentivized to take kids to the border and get released into the country because we don't have time to vet them.
Indeed, even if the wave were to end today, we will likely be seeing the effects of the crime wave and fiscal cost for years to come.
Under Flores, Trump has the power to terminate the settlement with a new regulation
This is where today's announcement of a Flores modification comes into play. The law actually requires that these people be detained under most circumstances and does not place a time constraint on the detention, nor does it make exceptions for children. The constraint on holding children in certain facilities emanated from a court settlement that began in the 1980s and crystalized in 1997 as a temporary arrangement until 45 days after government promulgates a permanent regulation defining the parameters of the holding facilities for children along safe and sanitary guidelines laid out in the settlement.
Until now, courts have lawlessly "legislated" a 20-day deadline for holding children without such certified facilities or else they have to be released. Moreover, Judge Dana Sabraw created a new edict last year contrary to law that children can't be released alone once they come with an adult and that the adult must be released with them. Thus, the expansion of Flores and Sabraw's ruling spawned the worst period of migration in our history, where primarily one adult would come with one child, the perfect scam.
With today's change, the Trump administration is fulfilling one of the options laid out in the Flores settlement by publishing regulations governing the treatment of detained minors. Officials have created a process for certifying the conditions of various facilities they now believe fulfill the conditions of Flores and can be designed to hold children with their parents. Thus, no family separation – and no catch-and-release.
The reality is that very few people will wind up in these holding facilities in the long run, because the minute they hear the scam is over, they simply will not come.
Therefore, it's simply indefensible for anyone to oppose this move unless they downright want illegal immigration, the empowerment of human and sex smuggling, and all its other odious and cascading social, fiscal, and national security problems.
---
---
Trump administration needs to make the legalities stick for enduring change
The expansion of Flores to family units and the 20-day deadline were done by a single California judge, Dolly Gee. As a judge in the Central District of California, she is not even on the border. California is the entry point of only two percent of the family units who come here. The Trump administration needs to make it clear that there is no reason why California should control something that has not just national but catastrophic international effects. A Texas judge has already opined in passing that under these circumstances, catch-and-release of minors is not only not required, but is tantamount to the completion of a criminal conspiracy for the cartels that would get private citizens in trouble if they engaged in what the DHS is doing.
As such, any inevitable lawless injunction from Dolly Gee should be set aside by this administration, at least outside California.
Related to this point is the fact that this new regulation will not close the catch-and-release loophole of Central American children coming here alone without adults. However, as was made clear by Judge Andrew Hanen in 2013, given that many are self-trafficked and most of them are being delivered to their parents or relatives in the country, they do not meet the definition of an unaccompanied alien child described in 8 U.S. Code §1232(b). The law mandates they be turned over to HHS and be treated like refugees only if "no parent or legal guardian in the United States is available to provide care and physical custody." (6 U.S. Code §279(g).) What is happening today, as Judge Hanen noted in 2013, is that the "parent initiated the conspiracy to smuggle the minors into the country illegally" and "also funded the conspiracy." "In each case, the DHS completed the criminal conspiracy, instead of enforcing the laws of the United States, by delivering the minors into the custody of the parent living illegally in the United States."
Trump should demand that DHS lawyers stop hiding behind the William Wilberforce Trafficking Victims Protection Reauthorization Act (TVPRA) as justification for this, and instead write a regulation requiring the deportation of any parents paying to traffic "unaccompanied" children rather than rewarding them with the results of their crime.
Furthermore, the administration needs to fully follow through with its promise to implement expedited removal for everyone at the border, including minors. Even the Ninth Circuit noted last week that part of why it is able to force expanded Flores upon the government is because "the government's own regulations contemplate that minors in expedited removal proceedings may be considered for release," mimicking the Flores arrangement. That needs to change along with this new regulation. Once the administration fully implements what Congress envisioned in 1996, Flores becomes unlawful, and all judicial proceedings against detention become moot.
Finally, Trump should push legislation empowering citizens to sue when illegal aliens are becoming a public charge. The reason we are in this position is because every illegal alien gets to sue our laws. Why not have an American "Flores" settlement" where government is forced to settle with the taxpayer by actually enforcing the law?
Overall, the Trump administration is slowly heading in the right direction. In addition to vitiating Flores, it has finally ended the practice of granting bogus asylees work permits pending their delayed adjudications. The key to enduring victories on the border, however, is to more aggressively push back against the judicial amnesty that created this problem in the first place. Trump must remind this very California court of its own adage on presidential powers related to this very issue: "The right to do so stems not alone from legislative power but is inherent in the executive power to control the foreign affairs of the nation." (Encuentro del Canto Popular v. Christopher, N.D. Cal. 1996.)
Trump admin aims to finally END catch-and-release in game-changing regulation
DHS and HHS Announce New Rule to Implement the Flores Settlement Agreement; Final Rule Published to Fulfill Obligations under Flores Settlement Agreement
Release Date:
Today, Acting Secretary of Homeland Security Kevin K. McAleenan and Secretary of Health and Human Services Alex Azar announced a final rule that finalizes regulations implementing the relevant and substantive terms of the Flores Settlement Agreement (FSA). Importantly, the rule will allow for termination of the FSA, and allow DHS and HHS to respond to significant statutory and operational changes that have occurred since the FSA has been in place, including dramatic increases in the numbers of unaccompanied children and family units crossing into the United States.
Large numbers of alien families are entering illegally across the southern border, hoping that they will be released into the interior rather than detained during their removal proceedings. Promulgating this rule and seeking termination of the FSA are important steps towards an immigration system that is humane and operates consistently with the intent of Congress.
The Department of Homeland Security (DHS) and the Department of Health and Human Services (HHS) are issuing final regulations that implement:
The relevant and substantive terms of the FSA (resulting in the termination of the FSA).
The way HHS accepts and cares for unaccompanied alien children.
The requirements that help ensure that all alien children (both accompanied minors and unaccompanied alien children) in the Government's custody are treated with dignity, respect, and special concern for their particular vulnerability as minors.
The ability of U.S. Immigration and Customs Enforcement (ICE) to maintain family unity by holding families with children in licensed facilities or facilities that meet ICE's family residential standards, as evaluated by a third-party entity engaged by ICE (in the event that licensing is not available through the State).
A pathway to ensure the humane detention of families while satisfying the goals of the FSA.
The related provisions of the Trafficking Victims Protection Reauthorization Act of 2008 (TVPRA), including the transfer of unaccompanied alien children to HHS within 72 hours of the UAC determination, absent exceptional circumstances.
"Today, the government has issued a critical rule that will permit the Department of Homeland Security to appropriately hold families together and improve the integrity of the immigration system," said Acting Secretary McAleenan. "This rule allows the federal government to enforce immigration laws as passed by Congress and ensures that all children in U.S. government custody are treated with dignity, respect, and special concern for their particular vulnerability."
"The Department of Health and Human Services, through our Office of Refugee Resettlement, provides quality and compassionate care for unaccompanied alien children who are referred to our custody," said Secretary Azar. "In this rule, we are implementing the relevant and substantive portions of the Flores Settlement Agreement pertaining to standards for the temporary care, placement, and release of those minors. As before, HHS will continue to protect the safety and dignity of unaccompanied alien children in our custody as we seek to place them with a parent, relative, or other suitable sponsor."
The FSA always contained provisions for its implementation in regulations and its termination – originally, it was to remain in effect no more than five years; and then, in 2001, the parties agreed it would terminate after a final rulemaking.  Beginning in 2005, prior administrations repeatedly announced plans for a rule.  No prior administration, however, issued a final rule.  With this achievement now complete, the FSA will terminate by its own terms, and the Trump Administration will continue to work for a better immigration system.
The rule takes effect in 60 days.
Note: For family residence center B-roll, go to https://www.dvidshub.net/video/618328/south-texas-family-residential-center.
https://www.dhs.gov/news/2019/08/21/dhs-and-hhs-announce-new-rule-implement-flores-settlement-agreement
Story 2: President Trump on Jewish People Who Vote Democrat Are Disloyal To Israel — Videos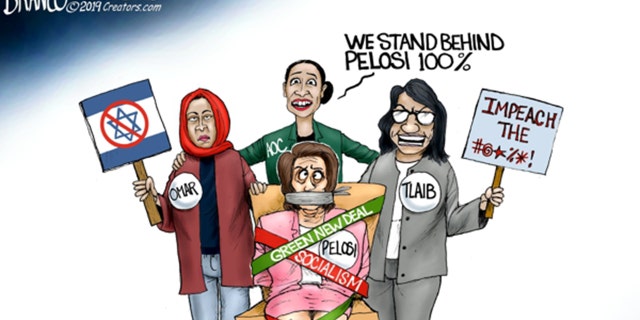 Trump: Jews who vote for Dems uninformed, disloyal
Trump Says American Jews Who Vote for Democrats Are Disloyal to Israel
American Jews Condemn Trump Over Loyalty Comment
'The Five' react to freshman Dems blasting Trump, Netanyahu
Trump says that Jewish people who vote for Democrats are 'very disloyal to Israel,' denies his remarks are anti-Semitic
President Trump said Wednesday that Jewish Americans who vote for Democratic candidates are "very disloyal to Israel," expanding on his remarks from the previous day and dismissing criticism that his remarks were anti-Semitic.
"I think if you vote for a Democrat, you are very, very disloyal to Israel and to the Jewish people," Trump said in an exchange with reporters outside the White House before departing for an event in Kentucky.
On Tuesday, Trump had criticized Democrats over the views of Reps. Rashida Tlaib (D-Mich.) and Ilhan Omar (D-Minn.). Both women have long been fierce critics of Israel and its treatment of Palestinians. They support the Boycott, Divestment and Sanctions movement, a global protest of Israel.
He had accused Jewish people of "great disloyalty" if they vote for Democrats, although he did not say at the time disloyalty to whom.
"Where has the Democratic Party gone?" Trump asked reporters Tuesday at the White House. "Where have they gone, where they're defending these two people over the state of Israel? And I think any Jewish people that vote for a Democrat, I think it shows either a total lack of knowledge or great disloyalty."
Asked by a reporter Wednesday to clarify his remarks, Trump pointed to his own record, including moving the U.S. Embassy to Jerusalem and withdrawing from the Iran nuclear deal.
"I will tell you this: In my opinion, the Democrats have gone very far away from Israel," he said. "I cannot understand how they can do that … In my opinion, if you vote for a Democrat, you're being very disloyal to Jewish people and you're being very disloyal to Israel. And only weak people would say anything other than that."
[Trump quotes conspiracy theorist claiming Israelis 'love him like he is the second coming of God']
After Trump's initial remarks Tuesday, critics on both sides of the aisle as well as Jewish organizations immediately pointed out that Trump's use of the word "disloyalty" echoed anti-Semitic tropes accusing Jews of dual allegiance.
"American Jews — like all Americans — have a range of political views and policy priorities," David Harris, chief executive of the nonpartisan American Jewish Committee, said in a statement. "His assessment of their knowledge or 'loyalty,' based on their party preference, is inappropriate, unwelcome, and downright dangerous."
Some of Trump's defenders, meanwhile, argued that he was speaking about Jewish people being disloyal to themselves rather than to Israel.
Matt Brooks, executive director of the Republican Jewish Coalition, said in an interview Tuesday that the president was talking about "being true to yourself."
"I don't think it invokes those [anti-Semitic] tropes," Brooks said, describing Trump's message to Jewish people as, "You're being disloyal to yourself to say, 'Hey, I support somebody who is known to espouse anti-Semitic comments.' "
Brooks declined to comment Wednesday. The RJC, which tweeted Tuesday that Trump was "right" that it "shows a great deal of disloyalty to oneself to defend a party that protects/emboldens people that hate you for your religion," continued to defend Trump on Wednesday even after he clarified that he meant that Jewish Democrats are disloyal to Israel.
"We take the President seriously, not literally," the group said in a tweet. "President Trump is pointing out the obvious: for those who care about Israel, the position of many elected Democrats has become anti-Israel."
While Omar and Tlaib are "questioning American Jews' loyalty to the United States," the RJC claimed, Trump is "talking about caring about the survival of the Jewish state."
[The Daily 202: Trump's erratic style becomes more problematic as the economy slows]
Trump's 2020 campaign also rallied to his defense. Michael Glassner, chief operating officer of Trump's presidential campaign, said in a statement that "there is no bigger ally to the Jewish community at home and around the world than President Trump."
"As a Jew myself, I strongly believe that President Trump is right to highlight that there is only one party — the Democrats — excusing and permitting such anti-Jewish venom to be spewed so freely," he said.
Tuesday was not the first time that Trump's remarks about Jewish people have prompted criticism that he is invoking dual-loyalty tropes. During an April speech to the RJC, the president told the crowd that he "stood with your prime minister at the White House." At another point, Trump warned that Democrats' "radical agenda" in Congress "very well could leave Israel out there all by yourselves."
And while Trump has condemned Omar for evoking offensive stereotypes about Jews and money, the president had expressed similar sentiments to the RJC in 2015, when he was running for the GOP presidential nomination.
"You're not going to support me because I don't want your money," Trump said then. "But that's okay. You want to control your own politician."
https://www.washingtonpost.com/politics/trump-says-that-jewish-people-who-vote-for-democrats-are-very-disloyal-to-israel-denies-his-remarks-are-anti-semitic/2019/08/21/055e53bc-c42d-11e9-b5e4-54aa56d5b7ce_story.html?noredirect=on
Stroy 3: Reigning In Big Tech — Amazon, Apple, Facebook, Google — Videos
How Should Big Tech Be Reined In? Here Are 4 Prominent Ideas
The Justice Department is investigating them, as is the Federal Trade Commission. Congress and state attorneys general have their sights on the companies, too.
There is no shortage of people arguing that America's large technology companies — namely Apple, Amazon, Facebook and Google — have gotten too big and too powerful. That has helped spur the scrutiny by the government officials.
But what to do about the issue? On that, the industry's critics are split.
Some would like to see the businesses broken up. Others want more robust regulation. And there are shades of gray on both sides. Here are four of the most prominent prescriptions being debated.
Bright-Line Breakups
This is the most drastic surgery, splitting off large portions of the big tech companies.
The guiding principle is simple. If you own a dominant online marketplace or platform, you cannot also offer the goods, services and software applications sold on that marketplace.
So Amazon could not own the leading e-commerce marketplace and sell Amazon-label goods there. Or Google could not have both the dominant search engine and its Google Shopping service, which shows up in search results. Apple could own an app store that offers music services, but not also its own music service sold there. And so on.
Bundling businesses on top of a dominant platform invites conflicts of interest and discrimination against rivals, thwarting competition, proponents of this countermeasure say.
"The world is going to be better off after we break up these companies," said Barry Lynn, executive director of Open Markets Institute, a research and advocacy group.
Senator Elizabeth Warren, Democrat of Massachusetts, has embraced the idea of bright-line breakups in her presidential campaign.
But such a sweeping overhaul of the tech industry could bring unknown risks for the companies and shareholders. Many economists are leery of broadly prohibiting companies from entering new businesses, fearing potential losses of efficiency and consumer welfare.
The last big government-mandated breakup targeted AT&T in the early 1980s, and that was the dissolution of a government-granted monopoly.
Still, the idea is not unthinkable. The remedy initially proposed in the government's antitrust case against Microsoft in the 1990s, endorsed by three leading economists, was to split the Windows operating system business from Microsoft's Office productivity software business. After George W. Bush was elected president, his administration settled the case without a breakup.
Selective Split-Ups
This is a case-by-case approach to breakups rather than a broad rule applied to all the tech giants. A current example is a plan that would require Facebook to shed Instagram and WhatsApp. A detailed proposal on this, laying out the alleged anticompetitive conduct, was developed by two leading antitrust scholars, Tim Wu of Columbia Law School and Scott Hemphill of New York
The three have made their presentation to federal and state antitrust regulators and to congressional investigators. They explain that starting about 2010, when mobile computing and photo-sharing services were taking off and Facebook was lagging in those areas, the social network embarked on a years long campaign to buy nascent competitors.
The biggest purchases were of the photo-sharing service Instagram in 2012 and the messaging service WhatsApp in 2014.
Typically, regulators challenge mergers when they give a company a big share of an established market. That was not the case when Facebook paid $1 billion for Instagram, a start-up with 13 employees in an emerging field.
Instead, the three argue, the strategy was to buy out budding threats. "We think that's the better perspective of what was going on — maintenance of monopoly in the social network market," Mr. Hemphill said.
In Facebook's case, Mr. Wu said, "the remedy is straightforward: Unwind the acquisitions."
But an issue in spinning off a unit like Instagram is whether doing so enhances competition. Would a stand-alone Instagram be a real rival to Facebook, or would consumers simply stay with the dominant social network, Facebook, and Instagram suffer?
A New Tech Watchdog
Getting breakups approved by the nation's courts, which are generally conservative on economic matters, would be a stretch. Besides, some experts argue, a more comprehensive way to police the big tech companies would be with a beefed-up force of regulators.
One idea is the creation of a new regulator, a Digital Authority. It would be an expert group to supplement traditional antitrust regulators in the Justice Department and the Federal Trade Commission. It would be able to move faster and have the expertise to constantly track the tech markets and trends.
"Its mandate would be to protect competition," said Fiona Scott Morton, an economics professor at the Yale University School of Management.
The new regulator was the central recommendation of a recent report about the digital platforms that was sponsored by the Stigler Center for the Study of the Economy and the State at the University of Chicago. Ms. Scott Morton led a group of eight antitrust experts and technologists who worked on the study. Since the report was released in May, members of the group have made a series of presentations to policymakers.
In online markets, the flywheel of network effects — the more people who use a service, the more users, developers and advertisers it attracts — is especially powerful, creating dominant companies. Yet even in digital markets, the door to new entrants must remain open, said Ms. Scott Morton, a former senior official in the Justice Department's antitrust division.
In traditional antitrust, regulators and courts move at a measured pace, slowly and often after the fact. The goal of a new digital regulator, she said, "would be to save the rival before it is killed."
The authority, Ms. Scott Morton said, could receive a complaint from a competitor and schedule a hearing two weeks later, when both sides would present testimony.
A new regulator? It would be a tough sell in today's political environment. But we do have specialist federal regulators in many other industries, including banking, aviation, transportation, drugs and agriculture.
Reining in the big tech companies, Ms. Scott Morton said, is increasingly becoming a bipartisan concern. "At some point, society will say this is too much power without real oversight," she said.
Unlock the Data
There are also narrower, targeted regulatory proposals. Some of these involve rules that would loosen a dominant company's control of user data, by either forcing that company to share the data with a smaller competitor or giving users more ability to take their data from one service and move it to a competitor. The Stigler Center study cited those data moves in a list of potential regulations and enforcement actions.
The idea, broadly, is that data can be a barrier to competition, and that freeing up the personal information collected by the tech giants could lower that barrier.
The big online platforms are data monetization machines, collecting, analyzing and exploiting information from consumers, merchants, advertisers and others. And the network effect of data is formidable. The more data the companies have, the more fuel to feed the machine-learning algorithms that power their businesses.
"Data is the real trump card these platforms have," said A. Douglas Melamed, a professor at Stanford Law School and a member of the Stigler Center study team.
Mr. Melamed, a former senior antitrust official at the Justice Department, favors a rule that would require dominant digital platforms to give other companies access to their user data for a fee. That would help level the playing field for new entrants and other rivals, he said, but wouldn't be free for them, either.
"You let the competitors have access to their back rooms for a reasonable fee," Mr. Melamed said. Such a solution would require regulatory oversight to set guidelines for fair licensing terms. Data sharing would also entail some privacy risk, since no privacy-protection technique is foolproof.
A related idea is to mandate that tech companies make user data portable. That means consumers could move their information from one service to another, forcing digital businesses to compete with superior offerings rather than data lock-in.
The regulator would need the technical skills to ensure that the consumer data was handed over in a way that would let a competitor use it easily.
"The details are crucial, if you're really going to give consumers more choice and control," said Jamie Morgenstern, a computer scientist at the Georgia Institute of Technology who worked on the study.
Story 4: Epstein Last Minute Estate Planning Puts Assets in Trust — Videos
Epstein may have gamed the system from beyond the grave
PUBLISHED: 19:55 EDT, 21 August 2019 | UPDATED: 02:03 EDT, 22 August 2019
The will that Jeffrey Epstein signed just two days before his jailhouse suicide puts more than $577 million in assets into a trust fund that could make it more difficult for his dozens of accusers to collect damages.
Estate lawyers and other experts say prying open the trust and dividing up the financier's riches is not going to be easy and could take years.
"This is the last act of Epstein's manipulation of the system, even in death," said attorney Jennifer Freeman, who represents child sex abuse victims.
Epstein, 66, killed himself Aug. 10 in New York while awaiting trial on federal sex trafficking charges. The discovery of the will with its newly created 1953 Trust, named after the year of his birth, instantly raised suspicions he did it to hide money from the many women who say he sexually abused them when they were teenagers.
By putting his fortune in a trust, he shrouded from public view the identities of the beneficiaries, whether they be individuals, organizations or other entities. For the women trying to collect from his estate, the first order of business will be persuading a judge to pierce that veil and release the details.
From there, the women will have to follow the course they would have had to pursue even if Epstein had not created a trust: convince the judge that they are entitled to compensation as victims of sex crimes. The judge would have to decide how much they should get and whether to reduce the amounts given to Epstein's named beneficiaries, who would also be given their say in court.
FILE – This March 28, 2017, file photo, provided by the New York State Sex Offender Registry, shows Jeffrey Epstein. The will that Epstein signed just two days before his jailhouse suicide on Aug. 10, 2019, puts more than $577 million in assets in a trust fund that could make it more difficult for his dozens of accusers to collect damages. (New York State Sex Offender Registry via AP, File)
Epstein likely buried in unmarked stone crypt in Florida
"Wealthy people typically attempt to hide assets in trusts or other legal schemes. I believe the court and his administrators will want to do right by Epstein's victims, and if not, we will fight for the justice that is long overdue to them," attorney Lisa Bloom, who represents several Epstein accusers, said in an email.
She said attorneys for the women will go after Epstein's estate in the U.S. Virgin Islands, where the will was filed and where he owned two islands.
Bloom said it was "gross negligence" on the part of Epstein's lawyers and jail personnel to allow him to sign a new will, given that he had apparently attempted suicide a short time before. Bloom called a will "a classic sign of impending suicide for a prisoner."
The lawyers who handled the will have not returned calls for comment.
The assets listed in the 20-page document include more than $56 million in cash; properties in New York, Florida, Paris, New Mexico and the Virgin Islands; $18.5 million in vehicles, aircraft and boats; and art and collectibles that will have to be appraised.
Typically in any case, trust or not, there is a pecking order of entities that line up to get a share of an estate, said Stephen K. Urice, a law professor at the University of Miami. First in line would be the government – in Epstein's case, several governments – which will collect any taxes owed on his properties and on his estate itself.
Next would be any other creditor to whom Epstein owed money, such as a bank or mortgage company.
Lawsuits against the estate by victims would come into play somewhere after that.
Epstein's only known relative is a brother, Mark Epstein, who has not responded to requests for comment. It is unclear whether he was named a beneficiary.
One other possibility is that the U.S. government will seek civil forfeiture of Epstein's properties or other assets on the grounds that they were used for criminal purposes. Government lawyers would have to produce strong evidence of that at a trial-like proceeding.
If they prevailed, they would be able to seize the properties, sell them and distribute the proceeds to victims.
"The fact that there is a will should not stop them," said Cheryl Bader, a professor at the Fordham University School of Law.
Federal prosecutors declined to comment on the possibility of a forfeiture action.
____
https://www.dailymail.co.uk/wires/ap/article-7381561/Epstein-gamed-the-grave.html
The Pronk Pops Show Podcasts Portfolio
Read Full Post
|
Make a Comment
(
None so far
)