Russia has confirmed it is building a new hypersonic missile that can be launched from ships or submarines and travel at almost 2 miles per second.
Russian President Vladimir Putin used his state of the nation address on Wednesday to publicly confirm that the cruise missile was well under development.
"This is a hypersonic missile called Tsirkon. It will have the speed of mach 9, it has a range of 1,000 kilometers (620 miles) and can hit navy or land targets."
The Russian leader added the missile could be launched from a ship or submarine and costs would be kept low by its compatibility with the existing Kalibr missile system.
In December, CNBC learned that a U.S. Intelligence report had highlighted testing of the Tsirkon hypersonic system, noting that five tests had been carried out by the Russian military since 2015.
Putin has previously described Russia's hypersonic prowess as "invincible" and accused "those who have fueled the arms race over the last 15 years" of failing to contain Russia.
Publicly confirming the project on Wednesday, the Russian president again took a pot-shot at the West and specifically the United States.
"The U.S. once sought global domination through its missiles program. They should abandon illusions, we will always respond with a reciprocal response," said Putin.
US doesn't see 'changing world'
In February this year, the U.S. and Russia both confirmed they would suspend participation in the decades-old Intermediate-Range Nuclear Forces, or INF treaty, which bans ground-launched medium-range missiles with a range of 310-3,400 miles.
The U.S. administration, who withdrew first, said it had taken the measure following Russia's refusal to accept that its SSC-8 missile directly contravenes the Cold War-era agreement.
NATO calls on Russia to comply with missile treaty  
Addressing the topic Wednesday, Putin said Russia "doesn't threaten anyone" and its military build-up was a defensive measure.
"We do not want confrontation with a global power, especially like the U.S., but it seems like the U.S. doesn't see how the world is changing," he said, before adding that he was ready for further talks on arms control but "we are not going to keep knocking on a locked door."
Now that both countries have suspended the INF treaty, it will expire in August if Washington and the Kremlin don't find agreement.
The White House and the U.S. Department of Defense didn't immediately respond to CNBC's request for comment.
CNBC's Amanda Maciascontributed to this report.
https://www.cnbc.com/2019/02/20/putin-confirms-tsirkon-russian-hypersonic-cruise-missile.html
Story 2: Communist China's Totalitarian Regime's Social Credit System or Digital Dictatorship — Videos
Social Credit: Almost There, a Warning to Every American! (2018)
Exposing China's Digital Dystopian Dictatorship | Foreign Correspondent
Life Inside China's Total Surveillance State
China's Secret File on Everyone
Big Brother is watching you: How China is ranking its citizens
China's "Social Credit System" Has Caused More Than Just Public Shaming (HBO)
5 Things China DOESN'T Want You To See
China's Dystopian Social Credit system
Exporting dystopia: China's social credit system | The Weekly
China Behavior Rating System V/S Sweden Microchip implants | Must watch technology
What Is China's Social Credit System? | NowThis World
The end of the Chinese miracle | FT Features
China's Golden Age is OVER!
Why are Asians so Skinny?
Why Wear a Suit?
5 Things foreigners CAN'T STAND about Chinese people!
5 Things CHINESE people CAN'T STAND about Foreigners!
Has China been duping the US for nearly half a century?
Does China have a secret plan to take America's place?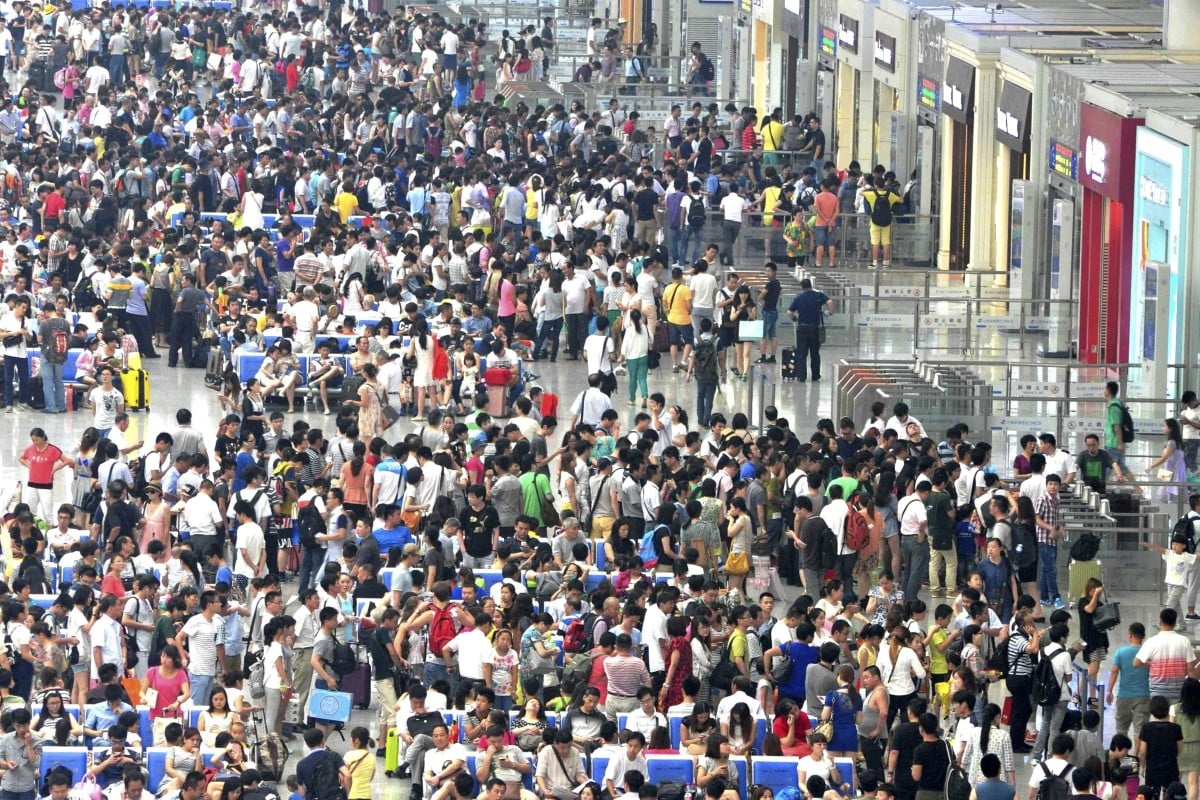 China's social credit system shows its teeth, banning millions from taking flights, trains
Annual report shows the businesses and individuals added to trustworthiness blacklist as use of the government system accelerates
System aims to pressure citizens to avoid bad behaviour, although human rights advocates argue it does not take into account individual circumstances
Story 3: Socialist Sanders Rakes in $6 Million From Over 225,000 Contributors — Videos
Bernie Sanders Raises $6 Million After Announcing Presidential Bid
Bernie Sanders Raises $3.3 Million Hours After 2020 Announcement | Hardball | MSNBC
Bernie Sanders Joins Democratic Presidential Race
Bernie Sanders Raises $6 Million After Announcing Presidential Bid
Senator Bernie Sanders at a rally in April before the start of a march honoring the life of Dr. Martin Luther King Jr. in Memphis. CreditTamir Kalifa for The New York Times
 Just over 24 hours after announcing his presidential bid, Senator Bernie Sanders of Vermont has already raised $6 million from more than 225,000 donors, his campaign said Wednesday morning.
That amount far surpasses what any of his rivals have disclosed raising after their own announcements this year.
Previously, Senator Kamala Harris of California had claimed the biggest early fund-raising haul that had been made public, with $1.5 million in 24 hours. In comparison, Mr. Sanders's campaign said its fund-raising in the first 24 hours came to $5.9 million.
Later Wednesday, President Trump's campaign cited Mr. Sanders's windfall in its own fund-raising pitch, sending a text message to supporters telling them about the $6 million that "Socialist Bernie" had raised. "Now I'm calling on you to CRUSH that number," the message said.
Mr. Sanders's early fund-raising success is not unexpected: After all, he raised well over $200 million when he ran against Hillary Clinton for the Democratic nomination in the 2016 election, and his list of online donors dwarfs those of his Democratic rivals.
[Where does Bernie Sanders stand on key issues? Here's a refresher.]
But in a crowded presidential field, where candidates are eager to demonstrate the enthusiasm behind their campaigns, early fund-raising hauls offer bragging rights, at least for a moment.
A recent New York Times analysis found that Mr. Sanders began his 2020 candidacy with about 2.1 million online donors who had given him money over the last six years, an enormous lead among proven contributors that is roughly equivalent to the donor base of all the other Democratic hopefuls combined.
Beto O'Rourke, the former Texas congressman who ran unsuccessfully for Senate last year, has twice as many online donors as anyone running or considering running besides Mr. Sanders. Senator Elizabeth Warren of Massachusetts, Senator Kirsten Gillibrand of New York and Ms. Harris each had drawn money from at least 230,000 online donors ahead of their candidacies.
A more complete view of the candidates' fund-raising will eventually be available through the Federal Election Commission. Several well-known Democratic candidates have not released early fund-raising totals, including Ms. Warren, Ms. Gillibrand and Senator Cory Booker of New Jersey.
https://www.nytimes.com/2019/02/20/us/politics/bernie-sanders-fundraising.html