Payrolls, wages, workforce participation all show improvement

'Strong reasons for optimism' in report, economist says
America's labor market might not be as great yet as President Donald Trump wants, but by almost any measure, it's getting better.
Employers added an above-forecast 235,000 positions in February, while measures of joblessness and underemployment improved, the Labor Department's monthly report showed on Friday. Wage growth picked up and the share of prime-age Americans in the labor force rose to the highest since 2011, suggesting the economy's strength is drawing people off the sidelines.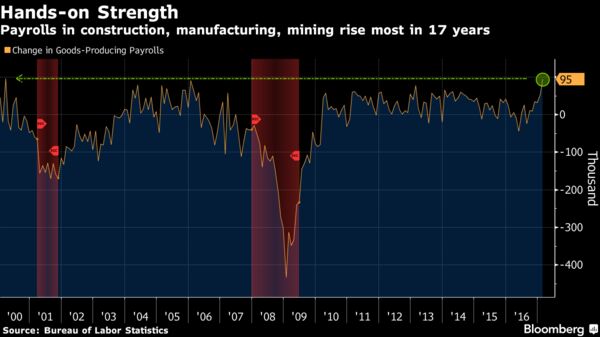 "If you dig a bit deeper, there are three strong reasons for optimism: in the weather-adjusted data, in the wage growth and in the unemployment and participation rate," said Gregory Daco, head of U.S. macroeconomics at Oxford Economics in New York.
Daco estimated that "weather-sensitive sectors" added about 75,000 jobs in February. Construction jobs rose by 58,000, the strongest gain in almost a decade, and followed a 40,000 increase in January.
Related story: Yellen Claim Fed Isn't Behind Curve Challenged by Robust Hiring
The report reinforces prospects for two more Fed rate hikes this year following an anticipated move next week, while giving Trump a political boost with numbers that represent his first full month in office. "GREAT AGAIN: +235,000," Trump posted on his Twitter account in a retweet of a Drudge Report headline and link to a Bloomberg News article on the employment data.
Industrial Goods
Goods-producing industries, which include mining, construction and manufacturing, added 95,000 jobs in February, the most since 2000. The latest figures are "consistent with the cyclical upturn in industrial activity around year-end" in the U.S. and other developed economies, said Michael Gapen, chief U.S. economist at Barclays Plc in New York.
Consumer and business optimism for the economy have surged since Trump's election, and that could result in a "modest boost in hiring," but it will take actual policy changes to drive investment by companies, Gapen said. Such spending has been relatively lackluster over the past year.
"Yes, the sentiment has improved and equity valuations have risen, financial conditions have eased," said Gapen, who previously worked at the Fed. "The longer that stays around, yes, you'd expect it to matriculate into some hard data, including labor market data. But at some point, you have to have the policies — otherwise that sentiment will reverse."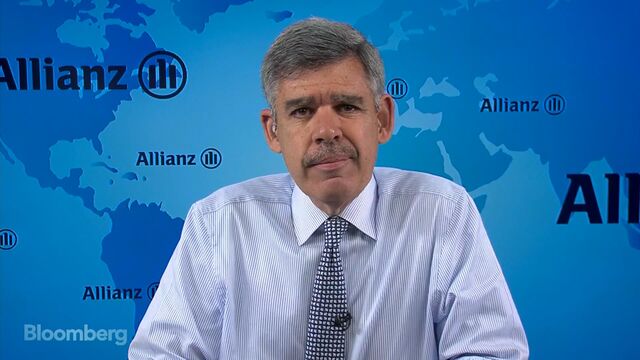 Trump, who called the main unemployment rate "phony" during the campaign, can take comfort from improvement in several other gauges of the labor market.
The prime-age participation rate, which covers people ages 25 to 54, is a measure that Trump had previously highlighted as deteriorating under President Barack Obama. That level rose to 81.7 percent in February, up from 80.6 percent in September 2015, which matched the lowest since 1984.
Labor Slack
Another measure of labor market slack, the U-5 rate, fell to 5.7 percent from 5.8 percent, matching the lowest level since 2007. Cited as an alternative indicator by Treasury Secretary Steven Mnuchin, the rate includes discouraged workers as well other so-called marginally attached workers, who aren't working or actively looking for work but want a job.
The U-6, or underemployment rate, fell to 9.2 percent, which matched the lowest figure since 2008. That rate also includes part-time employees who want full-time work.
While not all the February data were strong — retail jobs fell 26,000, reversing part of a gain of almost 40,000 in January — economists saw many encouraging signs in the data, from hiring to the pickup in wages and rising participation.
"We read the report as strong in all categories and expect it will give the Fed more confidence in pursuing three rate hikes this year," Citigroup Inc.'s Andrew Hollenhorst and Andrew Labelle said in a note.
https://www.bloomberg.com/news/articles/2017-03-10/labor-market-in-u-s-is-getting-better-by-almost-any-measure
U.S. Adds 28,000 Jobs in Manufacturing–and 8,000 in Government
(CNSNews.com) – The United States added 28,000 jobs in manufacturing in February and 8,000 in government, according to numbers released today by the Bureau of Labor Statistics.
So far in 2017 (January and February), the U.S. has gained 39,000 manufacturing jobs and 25,000 government jobs.
Nonetheless, in February, government jobs in the United States outnumbered manufacturing jobs by 9,942,000.
That is down from is down from the 9,956,000 margin that government jobs had over manufacturing jobs in December 2016, according to the BLS numbers.
Over the past year–from February 2016 to February 2017–the United States added 7,000 manufacturing jobs, with employment in manufacturing during that time span rising from 12,375,000 to 12,382,000.
From February 2016 to February 2017, the United States gained 194,000 government jobs, with employment in government during that time span rising from 22,130,000 to 22,324,000.
The number of manufacturing jobs in the United States peaked at 19,533,000 in June 1979. Since then, it has declined by 7,151,000 to the 12,382,000 as of this February, according to the BLS numbers.
During the same time frame—from June 1979 to February 2017—the number of government jobs grew from 16,045,000 to the current 22,324,000, an increase of 6,279,000
http://www.cnsnews.com/news/article/terence-p-jeffrey/us-adds-28000-jobs-manufacturing-and-8000-government
Trump Points to Drudge's 'Great Again' Praise of New Jobs Report
by
March 10, 2017, 8:08 AM CST March 10, 2017, 1:25 PM CST
Payrolls grow by 235,000 in first full month of his term

President had disparaged figures showing growth under Obama
President Donald Trump seized on the first federal jobs report of his presidency to promote a narrative of an invigorated economy that may strengthen his political position as he begins the drive to win passage of legislative priorities including an Obamacare replacement and a tax overhaul.
The president and his staff exalted in a 235,000 net increase in U.S. jobs during February, even making light of doubts Trump previously cast on government data showing employment improvements under President Barack Obama.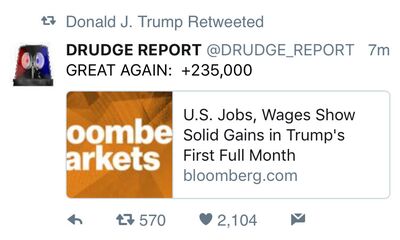 "He said to quote him very clearly," White House press secretary Sean Spicer said Trump had told him, "They may have been phony in the past, but it's very real now."
"GREAT AGAIN: +235,000," Trump posted on his Twitter account in a retweet of a Drudge Report headline on Friday minutes after the Bureau of Labor Statistics released payrolls data.
Gary Cohn, the former Goldman Sachs Group Inc. president who's now director of the National Economic Council, used the report as validation of Trump's approach to bolstering the economy, which has included bringing in corporate executives to the White House to press them for hiring commitments and publicly scolding companies over plans to move production abroad.
"We've had many big announcements from CEOs," Cohn said, basking in the "sunny" jobs numbers amid gray skies and rain in Washington. "Remember, those jobs are not in these numbers. Those jobs will come in the future — they'll come three, six, 12 months from now. So we think there's enormous demand for American workers built into the system."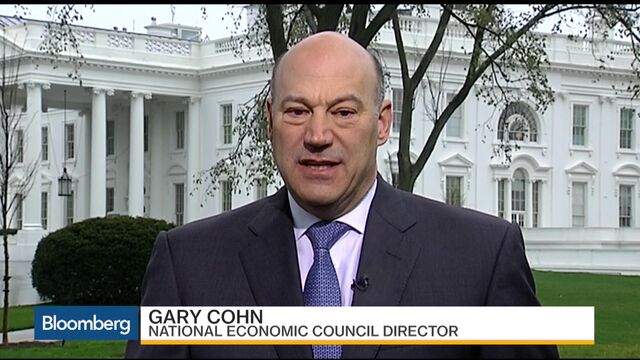 Spicer said the jobs report, in which the unemployment rate declined to 4.7 percent, was "great news."
"Not a bad way to start day 50 of this Administration," Spicer tweeted at 8:57 a.m.
With his tweet minutes after the data was released and before markets opened, Spicer may have run afoul of a federal rule barring executive branch employees from publicly commenting on economic indicators in the first hour after the numbers are published.
Related: Here's What You Missed From President Trump Today
One-Hour Rule
The rule, which was published in the Federal Register in 1985, says that "employees of the executive branch shall not comment publicly on the data until at least one hour after the official release time." The White House gets the number before the release. It's unclear whether Trump's retweet of Drudge would be considered a comment, but his predecessors observed the rule.
Spicer, at his daily White House briefing, dismissed any concern about potentially violating the rule, which he claimed was instituted to avoid affecting financial markets. He said his and Trump's tweets simply highlighted good news for the economy that already was being widely reported.
"I don't think that's exactly a market disruption," Spicer said. "I apologize if we were a little excited" about so many Americans getting work.
Jason Furman, chairman of the Council of Economic Advisers during the Obama administration, said previous administrations from both parties abided by the one-hour rule. Obama occasionally changed his schedule to comply with it, he said.
"We would even inconvenience ourselves in the Obama administration," he said in an email. "There were times that the president's schedule was shifted, including (small) delays to flights taking off because he had to wait until 9:30 a.m. to comment on the data."
Comparing Numbers
The payroll increase in February was actually slightly lower than the same month the two prior years — jobs increased by 237,000 in February 2016 and by 238,000 in February 2015.
Yet the numbers were an improvement on 187,000 monthly average during the final year of Obama's presidency and were greeted as a positive signal by investors, sending U.S. stocks up modestly at the session's opening. The uptick faded, though, and the benchmark Standard & Poor's 500 index was up less than 0.1 percent at 12:54 p.m. New York time.
That was enough to reverse the prior skepticism Trump has shown for official federal employment data.
After the New Hampshire presidential primary last year, Trump said, "Don't believe those phony numbers when you hear 4.9 and 5 percent unemployment. The number's probably 28, 29, as high as 35. In fact, I even heard recently 42 percent."
With the release of the jobs data in October 2012, just ahead of Obama's re-election, Trump said: "I don't believe the number and neither do any of the other people that have intelligence."
Priming Supporters
Trump primed his supporters for a strong jobs report this week with a series of tweets that have highlighted positive economic indicators and a private payrolls survey.
Trump also released a video praising Exxon Mobil Corp. for announcing a $20 billion building spree that would create 45,000 jobs along the Gulf Coast. While the announcement dates back to plans the company was making as early as 2013, Trump took credit, saying it was a sign his policies were already working.
"I said we're bringing back jobs," he said in the March 6 video. "This is one big example of it."
https://www.bloomberg.com/politics/articles/2017-03-10/trump-points-to-drudge-s-great-again-praise-of-new-jobs-report
Story 2: Repeal All Federal Income and Payroll Taxes and Replace With A Single Tax Such  As FairTax or Fair Tax Less –Be Bold Not Trump Timid — Videos
FairTax: Fire Up Our Economic Engine (Official HD)
Freedom from the IRS! – FairTax Explained in Detail
What is the FairTax legislation?
My FAIRTAX Story_Paul Wizikowski
The FairTax: It's Time
The Case for a National Sales Tax
Flat Tax vs. National Sales Tax
Pence on the Fair Tax
Congressman Pence – FairTax and FlatTax
What's Killing the American Dream?
The Case for a Flat Tax
Why is the FairTax better than a flat income tax?
What will the transition be like from the income tax to the FairTax?
Income Inequality is Good
Is America's Tax System Fair?
Coolidge: The Best President You Don't Know
Why Do American Companies Leave America?
Understanding Donald Trump and Hillary Clinton's Tax Plans
Rep. Brooks Calls on Speaker to Grow Economy, Pass FairTax
Sen. Moran Discusses FairTax Legislation on U.S. Senate Floor
Mike Lee On The Fair Tax
End The IRS on Your World with Neil Cavuto