Stacey Abrams ended her run for Georgia governor on Friday, but the Democrat said she would not concede the contest to Republican Brian Kemp as state officials prepared to certify the election.
Saying the law "allows no further viable remedy" to extend her quest to be the nation's first black female governor, Abrams announced a new voting rights group that will file "major" litigation against the state over electoral issues.
And she laced her speech with bruising critiques of Kemp, a former secretary of state who she said was "deliberate and intentional in his actions" to suppress the vote.
"I will not concede," she added, "because the erosion of our democracy is not right."
Kemp, meanwhile, thanked Abrams for her "passion, hard word and commitment to public service."
"The election is over and hardworking Georgians are ready to move forward," said Kemp. "We can no longer dwell on the divisive politics of the past but must focus on Georgia's bright and promising future."
The Democrat's campaign was considering a long-shot legal challenge under a law that allows losing candidates to contest the election in the case of misconduct, fraud or "irregularities."
She would have faced a tremendous legal burden to prove her case, and even some Democrats warned that prolonging the court battle would jeopardize two down-ticket runoffs set for next month.
The secretary of state could certify the election as soon as 5 p.m. Friday and cement Kemp's victory in the tightest race for Georgia governor since 1966.
The latest tally showed Abrams is roughly 55,000 votes behind Kemp — and in need of more than 17,000 votes to force a Dec. 4 runoff. Georgia law requires a runoff if no candidate gets a majority of the vote, which is only a possibility because a third-party contender netted about 1 percent.
Hundreds of previously uncounted votes could still be added Friday before the election is certified by Secretary of State Robyn Crittenden.
Abrams' campaign has long tried to make the case that Kemp used his role as secretary of state to suppress the vote.
In her fiery speech, Abrams cited long lines at voting sites, closed polling stations and the cancellation of hundreds of thousands of voter registrations.
But to have a chance in court, Abrams would have had to prove there were enough Georgians blocked from voting to close the gap. Her campaign apparently could not meet that requirement.
Before Abrams ended the campaign, Republicans blasted the suggestion that she might contest the election in court. In one of the most biting barbs, Kemp's spokesman called for Abrams to end her "ridiculous temper tantrum and concede."
Unchanged dynamics
Kemp's lead had dwindled since Election Day as absentee and provisional ballots trickled in. But as more counties completed their vote tallies, Abrams and her allies claimed there were thousands of outstanding ballots that never materialized.
Her campaign also went to court to force local officials to accept some previously rejected ballots.
She secured one court order that required elections officials to review as many as 27,000 provisional ballots, though it didn't require those votes to be accepted.
Another ruling required the state to count absentee ballots with incorrect birthdate data, but rejected an effort to accept provisional ballots cast in the wrong counties.
That order, by U.S. District Judge Steve Jones, set off a scramble by county officials to revisit rejected ballots. But it left Kemp's lead virtually unchanged, even as the biggest trove of those votes in Gwinnett County was added to the total.
Those final ballots in Gwinnett also likely cemented the contest for Georgia's 7th District. Republican U.S. Rep. Rob Woodall led Democrat Carolyn Bourdeaux by about 400 votes, though her campaign on Friday requested a recount.
Some pushback
Abrams has long hinted at more litigation challenging "irregularities" at polling sites, and targeted what she claimed was Kemp's abuse of the secretary of state's office. But she determined that new legal action wouldn't prevent Kemp's victory.
Some Abrams' allies had raised alarms that the prospect of extending her legal fight would shift attention away from a pair of candidates who are already in a runoff: John Barrow for secretary of state and Lindy Miller for Public Service Commission.
"I totally concur with the notion that every vote should be counted," said Michael Thurmond, the DeKalb chief executive and a former Democratic state labor commissioner. "And going forward, the most effective way to do that is to focus on electing John Barrow as the next secretary of state."
And former U.S. Rep. Buddy Darden said it's "pretty evident" the race will be certified for Kemp and that Abrams should begin focusing on a 2020 run against U.S. Sen. David Perdue.
"Never stop. Keep using this energy," he said. "Keep using these new voters."
Kemp, meanwhile, has tried to cast himself as the eventual winner.
Several of his aides were at the Capitol this week to meet with state legislators and scope out executive offices. And Kemp's campaign has repeatedly criticized Abrams for refusing to concede, saying she has no mathematical chance at forcing a runoff.
On Friday, Kemp struck a far more conciliatory tone.
"I humbly ask for citizens of our great state to stand with me in the days ahead," he said.
"Together, we will realize the opportunities and tackle the challenges to come. We will be a state that puts hardworking Georgians – no matter their zip code or political preference – first."
https://www.ajc.com/news/state–regional-govt–politics/kemp-holds-steady-lead-over-abrams-state-prepares-certify-vote/WI5zxjHjLNR2WbvcEBVYWL/
Story 3: President Trump Will Not Fire Mueller As Mueller Wraps Up Investigation of Russian Interference in U.S. Elections — Absolutely No Evidence of Trump Collusion With Russians and Therefore No Indictments — Complete Hoax Fabricated By Clinton Obama Democrat Criminal Conspiracy — Appoint Second Special Counsel Now To Investigate and Prosecute Plotters — Videos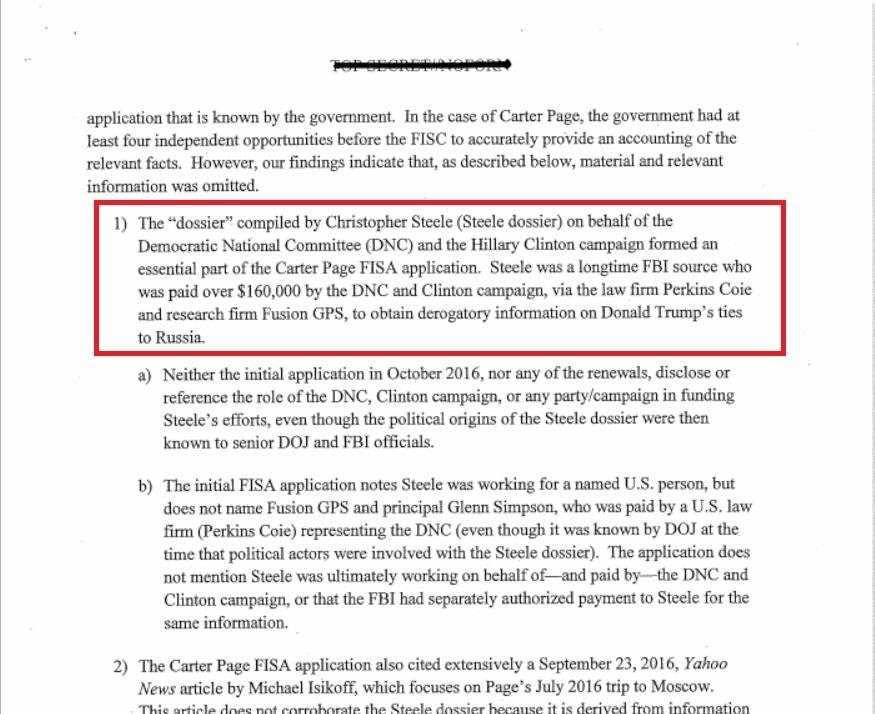 Hannity: FISA court was abused for political gain
Joe diGenova on Mueller Wrap Up
OH BOY!! HAPPENING NOW! Hannity Just EXPOSED Dems HIDE This BIGGEST PLAN Against Trump!
Trump legal team finalizing answers to Mueller questions
Lindsey Graham on Florida recount, Mueller probe
Sen. Mike Lee on Democrats' objections to Matt Whitaker
Joe diGenova Talks About Jeff Sessions Replacement
MUELLER JUST GOT TRUMP'D! [AND HE DIDN'T SEE IT COMING
Matthew Whitaker (attorney)
Jump to navigationJump to search
Matthew Whitaker

Acting United States Attorney General
Assumed office
November 7, 2018
President
Donald Trump
Deputy
Rod Rosenstein

Preceded by

Jeff Sessions
Chief of Staff to the United States Attorney General
In office
September 22, 2017 – November 7, 2018

Attorney General

Jeff Sessions

Preceded by

Jody Hunt

Succeeded by

Gary Barnett
United States Attorney for the Southern District of Iowa
In office
June 15, 2004 – November 25, 2009
President
George W. Bush
Barack Obama

Preceded by

Stephen Patrick O'Meara

Succeeded by

Nicholas A. Klinefeldt
Personal details
Born

Matthew George Whitaker


October 29, 1969
Des Moines, Iowa, U.S.
Political party
Republican
Education
University of Iowa (BA, JD, MBA)
Matthew George Whitaker (born October 29, 1969) is an American lawyer and politician serving as Acting United States Attorney General since November 7, 2018. He was appointed by President Donald Trump on November 7, 2018, after Jeff Sessions resigned at Trump's request.[1] Whitaker served as a U.S. Attorney during the Bush Administration and served as Chief of Staff to Sessions from September 2017 to November 2018.[2]
In 2002, Whitaker was the candidate of the Republican Party for Treasurer of Iowa. From 2004 to 2009 he served as the United States Attorney for the Southern District of Iowa. Whitaker ran in the 2014 Iowa Republican primary for the United States Senate. He later wrote opinion pieces and appeared on talk-radio shows and cable news as the director of the Foundation for Accountability and Civic Trust, a conservative advocacy group.
The legality of Whitaker's appointment as Acting U.S. Attorney General was challenged by the State of Maryland.[3][4] His appointment prompted a number of legal scholars, commentators, and politicians to question its legality and constitutionality, noting that his selection circumvented Senate confirmation.[5] Some also called for Whitaker to recuse himself from overseeing the Special Counsel investigation led by Robert Mueller because of his public criticisms of the probe and his ties to Trump, and to Sam Clovis, a witness in the investigation.[6][7][8]
After Whitaker took office, reports surfaced of his prior involvement with World Patent Marketing, which had been fined $26 million and shut down by federal regulators in 2017 for deceiving consumers.[9][10]
Early life and education
Whitaker was born in Des Moines, Iowa, on October 29, 1969. His mother was a schoolteacher and his father a car salesman. Whitaker graduated from Ankeny High School and attended the University of Iowa, from which he graduated with a bachelor's degree in communications, a Master of Business Administration, and a law degree in 1995.[11] While in college he wanted to be in the film industry.[12]
During his undergraduate years at Iowa, Whitaker played tight end for the University of Iowa Hawkeyes football team, appearing in Iowa's Rose Bowl game in 1991.[13]
Career
After graduating from law school, Whitaker worked for a number of regional law firms including Briggs & Morgan (Minneapolis) and Finley Alt Smith (Des Moines). He was also corporate counsel for a national grocery company, SuperValu, and small businessman owning interests in a trailer manufacturing company, a daycare, and a concrete supply company.[14] Whitaker ran as a Republican for Treasurer of Iowa in 2002, losing to incumbent Democrat Michael Fitzgerald by 55% to 43%.[15]
In 2003, Whitaker founded "Buy The Yard Concrete," based in Urbandale, Iowa which did projects as far away as Las Vegas. In 2005, Whitaker was named as a defendant to a collections lawsuit in Nevada for $12,000 in unpaid invoices for supplies and equipment rentals related to a concrete project in Las Vegas. The lawsuit was settled out of court.[16]
United States Attorney
On June 15, 2004, Whitaker was appointed U.S. Attorney for the Southern District of Iowa by President George W. Bush. The appointment was at the recommendation of Iowa Senator Chuck Grassley, in spite of Whitaker's minimal relevant legal experience.[17]
From 2005 to 2007, Whitaker was responsible for the unsuccessful investigation and prosecution of Iowa State Sen. Matt McCoy, a gay, liberal Democrat, on charges of attempting to extort $2000.[18] A columnist for the Des Moines Register said that the case "… was based on the word of a man former associates depicted as a drug user, a deadbeat and an abuser of women; a man so shady even his Alcoholics Anonymous sponsors called him 'a pathological liar.'"[19][20] The jury took less than two hours to return a verdict of "not guilty".[21][22]
Whitaker resigned in November 2009 following the Senate confirmation of his replacement, Nicholas A. Klinefeldt, who was nominated by President Barack Obama.[13][23]
Private practice and political activities
From 2009 to 2017, Whitaker was a managing partner of the small general practice law firm Whitaker Hagenow & Gustoff LLP (now Hagenow & Gustoff LLP) in Des Moines, Iowa.[24]
During the 2012 presidential campaign, Whitaker was Minnesota governor Tim Pawlenty's co-chairman in Iowa, and then state co-chairman for Texas governor Rick Perry.[25]
Whitaker was a candidate for the Republican nomination in the 2014 United States Senate election in Iowa, a seat being vacated by Democrat Tom Harkin. He came in fourth in the Republican primary in June, with 11,909 votes (7.54%). The nomination was won by Joni Ernst, who went on to win the general election.[26]
After losing the Republican primary, Whitaker chaired the campaign of Sam Clovis, another unsuccessful primary candidate who had been selected, later in June, to run for Iowa State Treasurer.[27] Clovis lost in the November 2014 general election.[28][29][30]
MEM Investment
In 2012, Whitaker and two partners used their company, MEM Investment, to purchase and develop an affordable-housing apartment building in Des Moines.[31] In 2014, the partnership reverted to just Whitaker. By spring of 2016, the company failed to deliver on the contracted renovation, the city terminated the loan agreement, Lincoln Savings Bank declared MEM in default of the $687,000 mortgage, and the property was sold to another developer for completion.[32][33]
World Patent Marketing
In 2014, Whitaker joined the board of World Patent Marketing (WPM) which was a fraudulent invention promotion firm based in Florida that deceived inventors into thinking that the company had successfully commercialized other inventions.[34][35][36] In March 2017, the Federal Trade Commission charged the company with fraudulently deceiving consumers and suppressing complaints through intimidation and the use of gag clauses.[36][37][38] In May 2018, a federal court ordered the company to close and pay a $26 million fine.[39] Many customers suffered significant losses as a result of working with the company[9][40] and when they tried to recoup their fees, the company used Whitaker's background as a U.S. Attorney to threaten them. In a 2015 email mentioning his background as a former federal prosecutor, Whitaker told a customer that filing a complaint with the Better Business Bureau or "smearing" the company online could result in "serious civil and criminal consequences."[41][42] The owner of Ripoff Report told The Wall Street Journal that Whitaker had called him in 2015 demanding his website take down negative reports about WPM, alleging, "He threatened to ruin my business if I didn't remove the reports. He [said he] would have the government shut me down under some homeland security law."[43][44] The company contributed to Whitaker's 2014 US Senate campaign.[45] Whitaker performed almost $17,000 in compensable work for the company.[46] In 2017 FTC investigators examined whether Whitaker had played any role in making threats of legal action to silence the company's critics. Whitaker rebuffed an FTC subpoena for records in October 2017, shortly after he had joined the Justice Department.[47]
White House and senior Justice Department officials were surprised to learn of Whitaker's connection to the company.[48] Through a DOJ spokesperson, Whitaker has denied awareness of the company's fraud.[9] The court receiver in the case said he has "no reason to believe that [Whitaker] knew of any of the wrongdoing."[48] As of November 2018, the FBI is still investigating World Patent Marketing.[49]
Foundation for Accountability and Civic Trust
From October 2014 to September 2017, Whitaker was the executive director of the Foundation for Accountability and Civic Trust (FACT),[50] and the organization's only full-time employee in 2015 and 2016.[51] FACT, founded in late 2014, is a conservative nonprofit organization specializing in legal and ethical issues related to politics.[52][53] The group was backed by $1 million in seed money from conservative donors, who Whitaker declined to identify to the media.[54] According to the organization's first tax return, its funding — $600,000 in 2014 – came from a conservative donor-advised fund called DonorsTrust, a pass-through vehicle that allows donors to remain anonymous.[55]
While Whitaker was the head of FACT, the organization had a special focus on the Hillary Clinton e-mail controversy and perceived favoritism in the business dealings of Clinton.[56] Despite claiming to be nonpartisan, the organization called for ethics investigations into or filed complaints about forty-six different Democratic politicians, officials, and organizations, compared to only a few Republicans.[57] FACT has been described as using "the legal system as a political weapon"[58] and characterized, by a GOP operative, as a "chop shop of fake ethics complaints".[59] During this time, Whitaker wrote opinion pieces that appeared in USA Today and the Washington Examiner, and appeared regularly on conservative talk-radio shows and cable news.[60]
CNN contributor
Whitaker aspired to become a judge in Iowa, and hoped his media appearances would catch the eye of the Trump administration.[25] For four months, from June to September 2017, he was a CNN contributor.[61] One month prior to joining the Justice Department, Whitaker wrote an opinion column for CNN titled "Mueller's Investigation of Trump is Going Too Far."[62] He stated that Mueller's investigation was a "lynch mob", that it should be limited, and that it should not probe into Trump's finances.[63][64]
Legal and policy views
Constitutional issues
Whitaker stated in a question-and-answer session during his 2014 Iowa Senatorial campaign that "the courts are supposed to be the inferior branch."[65][66] Whitaker was critical of the United States Supreme Court's decision in Marbury v. Madison (1803), the decision that allows judicial review of the constitutionality of the acts of the other branches of government, and several other Supreme Court holdings. Harvard Law professor Laurence Tribe commented on Whitaker's views that "the overall picture he presents would have virtually no scholarly support," and that they would be "'destabilizing' to society if he used the power of the attorney general to advance them."[65]
Whitaker also stated during his 2014 Senate bid that he would not support "secular" judges and that judges should "have a biblical view of justice." Asked if he meant Levitical or New Testament justice, he replied "I'm a New Testament."[67] Whitaker's answer has been interpreted by various individuals and groups, including the Anti-Defamation League, to imply that he would disqualify non-Christian judges, and were condemned as unconstitutional. An ADL spokesperson said, "The notion that non-Christian judges are disqualified from service is patently wrong, and completely inconsistent with the U.S. Constitution, which explicitly bars any religious test for public office."[68]
Whitaker stated in 2013 he supports the right of states to nullify federal laws.[69] Stephen Vladeck, a University of Texas law professor, stated that Whitaker's views on nullification are "irreconcilable not only with the structure of the Constitution, but with its text, especially the text of the Supremacy Clause," and added that "For someone who holds those views to be the nation's chief law enforcement officer, even temporarily, is more than a little terrifying."[69]
Criticisms of 2017 Special Counsel investigation
During the months prior to joining the Justice Department as Jeff Sessions' chief of staff in September 2017, Whitaker made several statements critical of the Mueller investigation, of which he assumed oversight responsibility upon being appointed Acting Attorney General in November 2018. By July 2017, the Trump White House was interviewing Whitaker to join the Trump legal team.[70] During a six-month span in 2017, Whitaker insisted that there was no obstruction of justice or collusion and criticized the initial appointment of the special counsel. He also called the probe "political"[71] and "the left is trying to sow this theory that essentially Russians interfered with the U.S. election, which has been proven false."[72] He also published an op-ed titled, "Mueller's Investigation of Trump Is Going Too Far"[73] in which he expressed skepticism about the investigation generally and called the appointment of Mueller "ridiculous."[72] Through social media, he also promoted an article that referred to the investigation as a "lynch mob."[63][73][74]
Relationship with Donald Trump
Trump saw Whitaker's supportive commentaries on CNN in the summer of 2017, and in July White House counsel Don McGahn interviewed Whitaker to join Trump's legal team as an "attack dog" against Robert Mueller, who was heading the Special Counsel investigation. Trump associates believe Whitaker was later hired to limit the fallout of the investigation, including by reining in any Mueller report and preventing Trump from being subpoenaed.[70] On November 13, Whitaker sought advice from ethics officials at the Department of Justice (DOJ) about whether a recusal from overseeing the Russia investigation was warranted.[75]
In 2017 Whitaker provided private advice to Trump on how the White House might pressure the Justice Department to investigate the president's adversaries, including appointing a special counsel to investigate the FBI and Hillary Clinton.[76]
Leonard Leo of the Federalist Society recommended Whitaker to McGahn as chief of staff for Sessions, and Whitaker was installed into that role at the direction of the White House. Sessions, it is reported, did not realize for a year that Whitaker wanted to replace him.[77]
By early September 2018 Whitaker was on the short list of President Trump's White House staff as the replacement for Don McGahn as the White House Counsel.[78][79]
In September 2018, White House Chief of Staff John Kelly referred to Whitaker as the White House's "eyes and ears" in the Justice Department, which the president considered himself at war with.[80]
Trump had spoken with Whitaker in September 2018 about potentially assuming Sessions's role as Attorney General, although it was not clear whether Whitaker would take over on an interim basis or be nominated in a more permanent capacity.[81] At that time, The New York Times described Whitaker as a Trump loyalist who had frequently visited the Oval Office and as having "an easy chemistry" with Trump.[80] Whitaker was referenced by White House staff after a New York Times article disclosed in September that Rod Rosenstein had discussed secretly taping his conversations with the president and talked about using the Twenty-fifth Amendment to remove Trump from office.[73]
Trump repeatedly stated on November 9, "I don't know Matt Whitaker," contradicting remarks a month prior on Fox & Friends when he said, "I can tell you Matt Whitaker's a great guy. I mean, I know Matt Whitaker."[82][83][84] The president met with Whitaker at least ten times and frequently talked to him on the phone, and according to a former and a current administration official, Whitaker advised Trump in private on how to potentially pressure the Justice Department into investigating Trump's adversaries.[85]
Other policy Issues
Whitaker has ties to the evangelical Christian community, his website previously stated that he is a "Christian who regularly attends church with his family, Matt has built a life on hard work and free enterprise" and he stated in 2014 that "life begins at conception."[86][87][88]In 2014 he advocated for reducing the influence of the government saying, "I know that the government forcing people to violate their faith must never be tolerated. In the Senate, I will be a steadfast protector of every American's religious rights."[89]
He has expressed a desire to get rid of chain immigration and is against "amnesty" for illegal immigrants.[90] Whitaker argued in 2014 that expressing homophobic comments is legitimate expression of religious beliefs that should be protected speech, saying "I just really think this case is a prime example of where religious freedom in our country is under assault and we need to send a strong message."[91] Whitaker supported repealing the Affordable Care Act in his 2014 Senate campaign.[73]
Department of Justice
Chief of Staff
On September 22, 2017, a Justice Department official announced that Sessions had appointed Whitaker to replace Jody Hunt as his chief of staff.[63][92] George Terwilliger, a former U.S. attorney and deputy attorney general, said in his role as chief of staff, Whitaker would have dealt daily with making "substantive choices about what is important to bring to the AG…."[93]
Acting Attorney General
With the resignation of Sessions on November 7, 2018, Whitaker was appointed to serve as Acting Attorney General under the Federal Vacancies Reform Act of 1998.[11][94] The Acting Attorney General directly supervises Robert Mueller's Special Counsel investigation, which had previously been supervised by Deputy Attorney General Rod Rosenstein in his role as Acting Attorney General, due to the recusal of Attorney General Jeff Sessions.
Supervision of the Special Counsel investigation
Soon after Whitaker's appointment as Acting Attorney General, a "broad and growing array" of legal experts expressed concern.[95] New York University law professor Ryan Goodman and Walter Shaub, former director of the U.S. Office of Government Ethics, argued for Whitaker to recuse himself from supervising the investigation, citing potential conflicts of interest such as his previous criticism of the Special Counsel investigation and his ties to Sam Clovis who is a witness in the investigation.[7][96][97] NYU law professor Stephen Gillerssaid Whitaker "has no such legal or ethical obligation to step aside" but agrees that "Whitaker should be recused. His repeated expression of hostility to the Mueller investigation makes it impossible for the public to have confidence in his ability to exercise the necessary prosecutorial judgment in supervising Mueller".[98][99] According to people close to Whitaker, he does not have any plans to recuse.[100]
Democrats poised to assume chairmanships of key House committees in January 2019 warned the Justice Department and other departments to preserve records relating to the Mueller investigation and Sessions' firing. Republicans Senator Susan Collins, Senator Jeff Flake, and Senator-elect Mitt Romney, also issued statements insisting that Mueller's investigation must remain free from interference.[101]
Legality and constitutionality of the appointment
Former Attorneys General Michael Mukasey and Alberto Gonzales, who both served in the George W. Bush administration, questioned the legality of the appointment.[102] Lawyers Neal Katyal and George T. Conway III called the appointment "illegal" and "unconstitutional" under the Appointments Clause of the Constitution.[103][104][105] Fox News senior judicial analyst Judge Andrew Napolitano posited that Whitaker is "not legally qualified for the role" as he is neither the Deputy Attorney General nor in a role that required Senate confirmation, and the senate is not in recess currently.[106][107] Lawyers Renato Mariotti and Laurence Tribe have argued that the Vacancies Act would not allow Trump to appoint Whitaker if Sessions was fired and that a court could conclude that Sessions did not resign but was fired.[108] John E. Bies, who served in the Obama Administration as a deputy assistant attorney general, has written that legality and constitutionality of Whitaker's appointment is an open question and it has not been answered. Bies also points out that it is a difficult argument to make that Sessions was fired instead of resigning since a court would probably not "look past an official's formal statement that they resigned".[109]
Law professor John Yoo, who notably argued in favor of expansive executive power as a deputy assistant attorney general in the Office of Legal Counsel in the George W. Bush administration, echoed the Katyal and Conway argument, stating that because of the Appointments Clause "it is not only the special-counsel investigation that he cannot supervise. Every action of the Justice Department might fall before challenges to Whitaker's appointment."[110] Law professor Stephen Vladeck argued that the U.S. Supreme Courtdecision United States v. Eaton allowed the appointment since it was temporary and that Sessions formally resigned.[95] Senate Majority Leader Mitch McConnell said "I think this will be a very interim AG."[111]
The US Department of Justice's Office of Legal Counsel released an internal legal opinion supporting the legality of the appointment. The memo concluded that because the appointment was temporary, no senate confirmation was required. It found that previously in 1866 an assistant attorney general who was not confirmed by the senate was appointed as acting attorney general, and that a non senate confirmed individual served as a principal officer in an acting capacity over 160 times between 1809 and 1860, and more recently at least nine times in the Trump, Obama, and Bush administrations.[112][113][114]
NBC News analyzed the section of the Code of Federal Regulations that prohibits a federal employee from participating in a criminal investigation if he has a personal or political relationship and said it may "arguably apply," but also noted that "Even if a court could review the application of the recusal regulations to Whitaker in this situation, it might conclude that this personal or political relationship does not warrant [Whitaker's] disqualification."[115] Writers at Lawfare also noted Whitaker's personal and prior political relationship with Sam Clovis, Trump's campaign co-chairman and chief policy adviser, who has been questioned by Mueller's investigators and testified before the investigation grand jury.[116][117]
A group of prominent conservative and libertarian lawyers have formed a group called Checks and Balances in the wake of Whitaker appointment.[118] Members include George T. Conway III, Tom Ridge, Peter D. Keisler, Jonathan H. Adler, Orin S. Kerr, Lori S. Meyer, Paul McNulty, Phillip D. Brady, John B. Bellinger III, Carrie Cordero, Peter Keisler, Marisa C Maleck, Alan Charles Raul and Paul Rosenzweig amongst others.[119][120][121][122] The group was formed to provide a critical legal and conservative voice for when, "he [Trump] attacks the Justice Department and the news media."[123][124] The group was formed by Conway after he published a letter critical of Matthew Whitaker appointment that argued the illegality of his appointment because of constitutional reasons and specifically mentions the phrase checks and balances, "It defies one of the explicit checks and balances set out in the Constitution, a provision designed to protect us all against the centralization of government power."[125]
On November 14 The American Constitution Society released a letter signed by over 1,600 attorneys nationwide calling for lawmakers and Justice Department officials to protect the special counsel's Russia probe in light of Matthew Whitaker's appointment as acting attorney general.[126][127] The signatories demand that Whitaker recuse himself or "otherwise be removed from overseeing the Mueller investigation as a result of his profound ethical conflicts."[128]
Legal challenges
Maryland Attorney General Brian Frosh representing the State of Maryland filed for an injunction against Whitaker's appointment.[129] Maryland had previously filed a suit against the then Attorney General Jeff Sessions regarding his inability to defend the Affordable Care Act in court as part of a broader hostility of the Obama era act from the Trump administration.[130][131][132] Maryland is expected to test the argument in court that Whitaker was unlawfully named acting attorney general, and thus has no standing in the court or authority to respond to their lawsuit.[3][4] Maryland is also arguing that Whitaker's appointment violates the Constitution, which requires that principal officers of the United States be appointed "with the Advice and Consent of the Senate." Whitaker was not serving in a Senate-confirmed position when he was appointed.[3] The state is arguing that the role of acting Attorney General rightfully belongs to the deputy attorney general, Rod J. Rosenstein.[133]. A judge has set a December 19 hearing.[134]
On November 12 San Francisco's city attorney questioned the appointment of a new acting attorney general, saying in a letter to the U.S. Department of Justice that his office may take court action if the DOJ does not provide a legal justification for the designation.[135][136]
Lawyers for former agricultural products executive Doug Haning filed a motion on November 13 asking a federal court in St. Louis to rule that Whitaker's appointment as Acting Attorney General is illegal thereby he has no standing to hear the case.[134] Some lawyers have predicted a flood of similar motions.[134]
Personal life
Whitaker has three children with his wife, Marci, a civil engineer.[137] He is affiliated with Lutheran Evangelicalism.[138][89]
Electoral history
2002 Iowa State Treasurer
2014 U.S. Senator for Iowa
See also