FBI official Peter Strzok, who played a lead role in both the Russian meddling and Hillary Clinton email probes but became a political lightning rod after the revelation of anti-Trump text messages, has been fired.
Strzok attorney Aitan Goelman said in a statement Monday that his client, a 21-year FBI veteran, was fired Friday afternoon, claiming this was a departure from standard practice and politically motivated. Goelman said bureau Deputy Director David Bowdich "overruled" the FBI's Office of Professional Responsibility to remove him.
"This decision should be deeply troubling to all Americans," the attorney said.
Strzok appeared to launch a new Twitter account to fire back, saying he's "deeply saddened" by the decision and linking to a GoFundMe page.
President Trump and his allies for months, though, have hammered the former FBI agent and cast him as the poster child for anti-Trump bias within the bureau and Justice Department.
Reacting to the firing, the president tweeted, "finally," while asking whether the Russia case will now be dropped:
"Agent Peter Strzok was just fired from the FBI – finally. The list of bad players in the FBI & DOJ gets longer & longer. Based on the fact that Strzok was in charge of the Witch Hunt, will it be dropped? It is a total Hoax. No Collusion, No Obstruction – I just fight back!"
The president over the weekend had tweeted that Strzok and others have "badly damaged" the FBI's reputation, referring to them as "clowns and losers!"
Strzok was removed from the special counsel probe last year after the discovery that he exchanged anti-Trump and other politically charged messages with colleague and lover Lisa Page.
In June, he was then escorted from his FBI office and lost his security clearance amid the release of a scathing DOJ inspector general report that largely dealt with the DOJ and FBI's handling of the investigation into Clinton's private email server but uncovered messages that "appeared to mix political opinion with discussions" about that probe — namely, between Strzok and Page.
The IG ultimately found no evidence that the bias among the several FBI agents impacted prosecutorial decisions in the Clinton email probe. But Republicans have repeatedly raised concerns that anti-Trump bias played a role in the start of the investigation into Russian meddling and potential collusion with Trump associates in 2016.
One Strzok text in particular vowed to "stop" Trump from becoming president.
In an explosive congressional hearing last month, Strzok sought to clear his name and address the many controversial messages. He claimed his personal opinions did not affect his work. But Republicans tore into the FBI official, with House Oversight Committee Chairman Trey Gowdy saying he exhibited "textbook bias."
Trump's allies cheered the former agent's termination on Monday.
"Peter Strzok was fired from the FBI because of what his own written words plainly showed: he was willing to use his official FBI position to try and stop President Trump from getting elected. He tarnished the FBI's sterling reputation and severely damaged public trust in an institution where trust is paramount. His conduct should deeply concern every American," House Freedom Caucus Chairman Mark Meadows, R-N.C., said in a statement to Fox News.
Strzok's attorney, meanwhile, blasted the bureau on Monday, saying the deputy director "reversed the decision of the career FBI official responsible for employee discipline who concluded, through an independent review process, that a 60-day suspension and demotion from supervisory duties was the appropriate punishment."
He added, "A lengthy investigation and multiple rounds of Congressional testimony failed to produce a shred of evidence that Special Agent Strzok's personal views ever affected his work."
The Justice Department and FBI declined to comment for this report.
Text messages first emerged last year, showing Strzok and Page discussing 2016 campaign politics and repeatedly blasting Trump. In one message, Strzok called Trump an "idiot."
Messages continued to trickle out, including some reflecting apparent concern about being too tough on Clinton during the investigation into her private email system use.
The inspector general report, meanwhile, referred a total of five FBI employees for investigation in connection with politically charged texts, suggesting more disciplinary action could be considered for additional employees. Lisa Page left the bureau earlier this year.
http://www.foxnews.com/politics/2018/08/13/fbi-fires-peter-strzok-months-after-anti-trump-texts-revealed.html
Story 2: Joyriding Plane Ends In Crash and Death — Videos —
Extended audio: Horizon employee talks with air traffic control in cockpit
Horizon Air hijacking: 'pilot' performs stunts before crashing
Did Seattle baggage handler learn how to fly and do aerial stunts in a SIMULATOR? Expert gives his opinion on mystifying suicide of 29-year-old hijacker as devastated parents express their shock
Richard Russell, 29, was identified as the airport worker who hijacked an Alaska Airlines plane on Friday
His family said Saturday they were 'stunned and heartbroken' at death of 'faithful husband and good friend'
Stole Horizon Air Q400 and did loop-the-loops while being pursued by two US Air Force F-15 fighter jets
Plunged into a heavily wooded area on the sparsely-populated Ketron Island and was engulfed by flames
Russell's main role at the airport was to unload bags, and he had security clearance to be near aircraft
However, he did not have pilot's licence so unclear how he managed to operate such a complex airplane
Former Horizon Airlines employee suggested he could have picked up his skills on a flight simulator
And investigator said it was 'conceivable' a ground service agent could start the airplane without a key  
The family of a suicidal baggage handler who hijacked an empty Alaska Airlines plane in Seattle on Friday night before taking it for a joyride and crashing to his death said on Saturday they feel 'stunned and heartbroken'.
Richard Russell, a 29-year-old Horizon Air employee, was remembered in a family statement read out by friends at a news conference as a 'faithful husband' to his wife, Hannah, and a 'good friend who was loved by everyone'.
'It may seem difficult for those watching at home to believe, but Beebo was a warm, compassionate man,' they wrote, referring to Russell's nickname.
The family described his death as a 'complete shock', adding: 'We are devastated by these events and Jesus is truly the only one holding this family together right now.'
They also referred to recordings of a conversation between Russell and air traffic controllers in which he said he 'didn't want to hurt anyone' and apologized to his family for what he was about to do.
'As the voice recordings show, Beebo's intent was not to harm anyone and he was right in saying that there are so many people who love him,' they wrote.
Russell, who was described as suicidal by investigators, hijacked the 76-seat plane at around 8pm on Friday after taking the aircraft from the maintenance area.
Although he had security clearance to be near planes, he did not have a pilot's license and it is unclear how he learned how to fly. One expert said he could have picked up some skills by using a computer flight simulator.
SCROLL DOWN FOR VIDEO
Richard Russell, a married 29-year-old Horizon Air employee, (seen with his wife, Hannah, left; and in his uniform, right) was remembered in a family statement released at a news conference on Saturday as a 'faithful husband' and a 'good friend'
The family statement was read out by friends of Russell's family on Saturday. None of his family members are thought to have been present
These images show the hijacked Horizon Air Q400 which took off from Seattle-Tacoma Airport on Friday before crashing 25 miles away in south Puget Sound (left, in the air; right, after the crash)
Witnesses described seeing the plane performing barrel rolls and loop-the-loops as the military planes directed it away from highly-populated areas and towards Ketron Island, where it crashed into a ball of flame.
'He did some aerobatics in the airplane that I was shocked to see,' said Rick Christenson, a retired operational supervisor for Horizon Air.
'And for him to do that I would think that he either played in a simulator or what. It looked pretty amazing to me. Maybe it was luck, I don't know.'
During the hijacking, Russell joked with air traffic controllers about how he would be jailed for life for stealing the plane, before telling them he was a 'broken man' with 'a few screws loose'.
'He was a warm, compassionate man': Full statement from the family of hijacker Richard Russell
On behalf of the family, we are stunned and heartbroken. It may seem difficult for those watching at home to believe, but Beebo was a warm, compassionate man. It is impossible to encompass who he was in a press release. He was a faithful husband, a loving son, and a good friend. A childhood friend remarked that Beebo was loved by everyone because he was kind and gentle to each person he met.
This is a complete shock to us. We are devastated by these events and Jesus is truly the only one holding this family together right now. Without Him we would be hopeless. As the voice recordings show, Beebo's intent was not to harm anyone and he was right in saying that there are so many people who love him.
We would like to thank the authorities who have been both helpful and respectful, Alaska Air for their resources, the community, his friends and his family for their incredible support and compassion, and Jesus whose steadfast love endures. We'd also like to thank the media for their sensitivity and acknowledging this as the only statement that will be released by the family, and we request that we now be given space to mourn.
At this time the family is moving forward with the difficult task of processing our grief. We appreciate your prayers. Thank you
He may also have hinted at having used some form of flight simulator in the past in an exchange when he told the officials he did not need help because, 'I've played some video games before'.
Meanwhile, Horizon Air CEO Gary Beck said he was baffled about how Russell picked up the flying skills. 'We don't know how he learned to do that,' he said.
'Commercial aircraft are complex machines. No idea how he achieved that experience.'
Russell had worked for Horizon Air at Seattle-Tacoma International Airport for nearly four years, according to his LinkedIn account, as a ground service agent and an operations agent.
Horizon Air COO Constance von Muehlen said in a video statement that 'our hearts are with the family of the individual on board as well as all our Alaska Air and Horizon Air employees'.
Officials said during a press conference on Saturday that Russell used a push back tractor to rotate the plane 180 degrees before take off.
Debra Eckrote, of the National Transportation Safety Board, said it was conceivable that a ground service agent would be able to start an airplane.
'They don't necessarily use a key, so there's switches that they use to start the aircraft,' she said.
'So if the person has basic understanding — from what I understand he was support personnel, ground personnel — they probably do have at least a basic understanding on how to start the aircraft.'
Russell was born in Key West, Florida and moved to Alaska when he was seven years old, according to a 2017 blog post. He met his wife, Hannah, in 2010 while they were both in school and married one year later. It doesn't appear that they had any children.
According to Russell's blog, he and Hannah opened a bakery called Hannah Marie's Bakery in North Bend, Oregon and ran it for three years.
In 2015, the couple relocated to Seattle 'because we were both so far removed from our families', Russell wrote.
'Failing to convince Hannah of Alaska's greatness, we settled on Sumner because of its close proximity to her family,' he posted.
While living in Seattle, Russell started working for Horizon Air writing that he enjoyed being able to travel to Alaska in his spare time. Russell, who was pursuing his bachelor's degree for social sciences from Washington State University, said he wanted to move up in his company to one day work in a management position.
The Horizon Air worker, however, also had other dreams, writing on his blog that he was considering becoming a military officer.
Russell has worked for Horizon Air at Seattle-Tacoma Airport for nearly four years, according to his LinkedIn account, as a ground service agent and an operations agent
Russell, 29, married his wife Hannah in 2011 after meeting in school the year before. They are seen together in an undated photo
Russell posted several videos on his blog showing him and his wife (pictured) traveling around the globe
Video playing bottom right…
Russell's blog is filled with pictures of him and his wife traveling across the globe. The 29-year-old also shared pictures from his wedding day and several videos showcasing what he does at work.
In one video, apparently for a class project, Russell introduces himself as 'Beebo Russell' and says he 'lifts a lot of bags' at his job.
'Like a lot of bags,' he says. 'So many bags.'
He went on to say that because of his job he's been able to visit places like France, Idaho, Mexico, Ireland and Alaska. Russell ended the nearly two-minute long video by sharing photos of his family.
Seattle plane hijacker's final YouTube post reveals his boredom with his 'minimum wage' job
The final YouTube video posted by a Seattle plane hijacker depicts a happily married man with a monotonous job that's only silver lining was the travel opportunities it afforded him.
Richard Russell, 29, stole an Horizon Airlines jet from the Seattle-Tacoma Airport and took it for an hour-long joyride before crashing on an island in a ball of flames on Friday evening.
A video posted to Russell's amateur travel blog in December 2017 provides an intimate view into his life as a grounds service agent for Horizon Airlines, a job that consisted primarily of loading and unloading luggage, paying only $13.75 per hour.
'Hi, I'm Beebo Russell and I'm a grounds service agent. That means, I lift a lot of bags. Like, a lot of bags. So many bags,' he narrates over back-to-back clips of suitcases being loaded on and off of airplanes as a lighthearted tune plays in the background.
'Look at all them bags. Ooh, a purple one,' he says cheekily.
Plane hijacker shows highlights of his job in video before crash
Loaded: 0%
Progress: 0%
0:00
After making the point about the monotony of Russell's job through several drawn-out luggage clips, the video flashes a selfie of the 29-year-old working in the rain, followed by footage of a storm soaking the Sea-Tac tarmac.
'I usually have to work outside in this,' Russell says.
'But, it allows me to do some pretty cool things, too.'
The second half of the two-minute video is devoted to Russell's travels, featuring photos and videos from his different trips around the world.
Several of his adventures were in his wife's home state of Alaska, including a plane tour of the Misty Fjords in Ketchikan and hiking trips at Hatcher Pass in Palmer and Mendenhall Glacier in Juneau.
He also shows off clips from a ski trip at Schweitzer Mountain in Sandpoint, Idaho, and a hiking trip at Precipice Trail in Maine's Acadia National Park.
Outside of the US, one of Russell's favorite locations appears to be France, where he'd toured everywhere from Alsace to Sisteron to the Lavender Field in Valensole.
Other international experiences shown in the video included a hurling match in Dublin, Ireland, and a guys' weekend at Chichen Itza in Mexico.
Russell wraps up the video with several photos at gatherings with friends and family, saying: 'Most importantly, I get to visit those I love most.'
Plane hijacker flies in loops and upside-down before crashing
Loaded: 0%
Progress: 0%
0:00
Russell said in a blog post that he and his wife met in Oregon and moved to Seattle in 2015
It does not appear that Russell and his wife had children. The couple are pictured together in a Facebook photo
Pictured above is Russell at what appears to be at a wedding. He posted the photo at the end of one of his YouTube videos
Rick Christenson, retired from Horizon Air, told the DailyMail.com that Russell was 'quiet' and 'a nice kid'.
Christenson didn't supervise Russell's team, but said he saw the 29-year-old in passing while at work.
'He always had a nice smile,' he said. 'He seemed quiet, and he always had a smile. The people that knew him said he was a nice guy.'
Christenson said he was sitting on his deck Friday night at his Tacoma home with his wife, his cousin and his cousin's wife when he saw the Horizon Q400 fly over his house.
'All of a sudden one of the Horizon Q400s came over the house at 500 feet, followed by two F-15s; one was high, one was low,' Christenson said, adding that he knew something was wrong because the plane was flying way too low.
He added in a separate interview: 'Everybody's stunned… that something like this would happen. How could it? Everybody's been through background checks.'
The former supervisor said he grabbed a pair of binoculars to watch the aircraft, admitting that he was 'scared' and 'concerned' because he didn't know what was going on.
'He was doing a lot of weird flying, weird turns,' he said, 'but he was coming back towards us, towards our way.'
Christenson said while the plane was over the water it did a 360 degree roll 'and went into a steep dive'.
'He brought the one wing up and the whole airplane rolled and as it rolled it went into a dive. It looked control,' he said, adding that the plane pulled up with less than 50 feet between the nose of the aircraft and the water.
Christenson said two minutes later there was 'big plume of black smoke', indicating the plane had crashed.
Two F-15 fighter jets scrambled from Portland 'minutes later' to intercept it, according to Pierce County Sheriff's Office. Pictured is the hijacked plane, top, and one of the F-15s beneath it
Smoke and an orange glow are seen on Ketron Island in Washington state, where the plane eventually crash landed
The retired Horizon Air worker also said he doesn't understand how Russell was able to back the aircraft onto the taxiway by himself, although he said it is possible.
'It's not the procedure,' he said, explaining that usually a two-person crew moves aircraft.
Christenson said under normal circumstances one worker is in the cockpit communicating with with the tower, and a second person is on the tractor used to push the plane.
Authorities have said that Russell was in the aircraft alone, but don't know how he moved the plane and took off undetected.
Russell's main role as a ground service agent was to load and unload bags, direct aircraft for takeoff, and de-ice planes in the winter.
According to a job posting, ground service agents are paid roughly $13.75 an hour and as a full-time employee they receive benefits, travel privileges for themselves and family members and are eligible for a bonus program.
Nowhere in the job description does it mention that ground service agents are permitted to fly planes.
Fighter jet spotted pursuing the hijacked Q400 plane before crash
Police officers standing at a staging ground at the ferry terminal in Steilacoom. Questions will now be asked about security at the airport and how an unqualified worker was given access to the plane
'I don't need that much help. I've played some video games before': Suicidal airport employee speaks to air traffic control before crash
Shortly after the plane took off, traffic controllers were heard on an Internet livestream speaking to a man identified as 'Rich'.
'There is the runway just off your right side in about a mile, do you see that?' the traffic controller said.
'Oh those guys will try to rough me up if I try land there…,' Rich replied. 'I think I might mess something up there too. I wouldn't want to do that. Oh they probably have got anti-aircraft.'
'They don't have any of that stuff, we are just trying to find you a place to land safely.'
'Yeah, not quite ready to bring it down just yet, but holy smokes I need to stop looking at the fuel 'cos it's going down quick.'
'OK, Rich, if you could, could you start a left-hand turn and we'll take you down to the south-east.'
'This is probably jail time for life, huh? I would hope it is for a guy like me. '  
Rich: I've got a lot of people that care about me. It's going to disappoint them to hear that I did this.
I would like to apologize to each and every one of them. Just a broken guy, got a few screws loose I guess. Never really knew it, until now
Rich: I'm down to 2,100, I started at like 30-something.
Air traffic control: Rich, you said you had 2,100 pounds of fuel left?
Rich: Yeah, I don't know what the burnage, burnout? Is like on a takeoff, but yeah, it's burned quite a bit faster than I expected.
Air traffic control: Right now he's just flying around, and he just needs some help controlling the aircraft.
Rich: Nah I mean, I don't need that much help. I've played some video games before. I would like to figure out how to get this… make it pressurized or something so I'm not lightheaded.
Rich: Ah minimum wage. We'll chalk it up to that. Maybe that will grease the gears a little bit with the higher-ups
Rich: Damnit Andrew, people's lives are at stake here.
Air traffic control: Ah Rich, don't say stuff like that.
Rich: I don't want to hurt anyone, I just want you to whisper sweet nothings into my ear.
Rich: Hey do you think if I land this successfully Alaska will give me a job as a pilot?
Air traffic control: You know, I think they would give you a job doing anything if you could pull this off.
Rich: Yeah right! Nah, I'm a white guy
Air traffic control: If you wanted to land, probably your best bet is that runway just ahead and to your left. Again, that's McCourt (sic) Field.
If you wanted to try, that might be the best way to set up and see if you can land there. Or just like the pilot's suggestion, the other option might be over Puget Sound, into the water.
Rich: Dang, did you talk to McCourt, cause I don't know if I'd be happy with you telling me I could land like that, cause I could really mess some stuff up.
Air traffic control: Well Rich I already talked to 'em. Just like me, what we want to see is you not get hurt, or anyone else get hurt. So if you want to try to land, that's the way to go.
Rich: Hey I want the coordinates of that orca, you know, the mama orca with the baby. I want to see that guy.
Rich: Hey, is that pilot on? I want to know what this weather is going to be like in the Olympics (mountains).
Air traffic control: Well, if you can see the Olympics, the weather's good. I can see the Olympics from my window, and it looks pretty good over there.
Rich: Alright, 'cause I felt some, what felt like turbulence around Rainer, but there was no clouds hardly.
Air traffic control: Oh, that's just the wind blowing over all over the bumpy surfaces there.
Captain Bill: Alright Rich, this is Captain Bill. Congratulations, you did that, now let's try to land that airplane safely and not hurt anyone on the ground.
Rich: Alright, damnit, I don't know man, I don't know. I don't want to… I was kind of hoping that would be it, you know.
Rich: I'm gonna land it, in a safe kind of manner. I think I'm gonna try to do a barrel roll, and if that goes good, I'm just gonna nose down and call it a night.
Air traffic control: Well Rich, before you do that, let's think about this. I've got another pilot coming up, pilot Joel, in just a minute here I hope. And we'll be able to give you some advice on what to do next.
Rich: I feel like one of my engines is going out or something.
Air traffic control: OK Rich, if you could, you just want to keep that plane right over the water. Maybe keep the aircraft nice and low.
Rich: Just kind of lightheaded, dizzy. Man, the sights went by so fast. I was thinking, like, I'm going to have this moment of serenity, take in all the sights. There's a lot of pretty stuff, but they're prettier in a different context.
Air traffic control: Do you have any idea of how much fuel you have left?
Rich: Oh man, not enough. Not enough to get by. Like, uh, 760? 760 pounds?
Air traffic control: Just flying around the plane, you seem comfortable with that?
Rich: Oh hell yeah, it's a blast. I've played video games before so I know what I'm doing a little bit.
Air traffic control: OK, and you can see all the terrain around you, you've got no issue with visibility or anything?
Rich: Naw, everything's peachy, peachy clean. Just did a little circle around Rainer, it's beautiful. I think I've got some gas to go check out the Olympics (mountains).
Rich: I wouldn't know how to land it, I wasn't really planning on landing it.
Rich: Sorry, my mic came off, I threw up a little bit. I'm sorry about this, I hope this doesn't ruin your day.
Rich: Man, have you been to the Olympics? These guys are gorgeous, holy smokes.
Air traffic control: Ya, I have been out there, it's always a nice drive.
Rich: (inaudible)
Air traffic control: Hey I bet you do. I haven't done much hiking over there. But if you could start a left turn, and back towards the east. I know you're getting a good view there, but if you go too much farther in that direction I won't be able to hear you anymore.
Rich: Hey pilot guy, can this thing do a backflip, you think?
Rich: I wouldn't mind just shooting the s**t with you guys, but it's all business, you know?
During a press conference on Saturday morning NTSB investigator Debra Eckrote said they are trying to determine 'what his process was and where the aircraft was going'.
'He's ground support so, you know, they have access to aircraft,' she said, adding that that we're 'very lucky' the plane went down on a 'very underpopulated island'.
She said the plane came to rest in a thick underbrush on Ketron Island, and first responders had to 'blaze a trail' to get to the wreckage.
Eckrote said the plane is 'highly fragmented' and the wings were torn off in the crash. She said responders could not identify a lot Friday night because there was a fire, but they were taking Saturday to 'focus on the areas that we're looking for'.
Eckrote called the incident 'very usual' and said the FBI were doing a background check on Russell to determine a motive.
'Last night's event is going to push us to learn what we can from this tragedy so that we can ensure this does not happen again at Alaska Air Group or at any other airline,' said Brad Tilden, CEO of Alaska Airlines.
Press Secretary Sarah Sanders said on Saturday morning that president Trump was briefed on the incident and was monitoring the situation. She also praised the response effort for its 'swift action' and ensuring public safety.
Ferry workers stand by as fire trucks are driven onto a ferry boat headed to Ketron Island, Friday, Aug. 10
Alaska Airlines, which owns Horizon Air, confirmed that the plane had taken off without permission and later crashed on Ketron Island
Police said the pilot was a 29-year-old employee from Pierce County, Washington. They said he was acting alone and was 'suicidal'. His name has not yet been released
The FBI released a statement just before midnight in Seattle that they did not anticipate any further details tonight
A map showing Ketron Island, a heavily wooded area inhabited by 24 people, according to the 2000 census
At one point in the flight, Russell asked air traffic controllers: 'Hey do you think if I land this successfully Alaska will give me a job as a pilot?'
The air traffic controller, trying to keep him on side, replied 'you know, I think they would give you a job doing anything if you could pull this off', to which Rich replied: 'Yeah right! Nah, I'm a white guy.'
He was also heard telling traffic controllers he was 'just a broken guy' before telling them he was preparing to go jail.
'This is probably jail time for life, huh? I would hope it is for a guy like me,' he said.
Once again, traffic control tried to get Russell to land.
'There is the runway just off your right side in about a mile, do you see that?' the traffic controller said.
'Oh those guys will try to rough me up if I try land there…,' Russell replied. 'I think I might mess something up there too. I wouldn't want to do that. Oh they probably have got anti-aircraft.'
'They don't have any of that stuff, we are just trying to find you a place to land safely,' the traffic controller responded.
Russell told the air traffic controller he wasn't 'quite ready' to bring the plane down.
'But holy smokes I need to stop looking at the fuel 'cos it's going down quick,' he added.
'OK, Rich, if you could, could you start a left-hand turn and we'll take you down to the south-east,' the traffic controller said.
Air Alaska passengers wait in the terminal following the hijacking incident, which grounded planes and led to several flights being delayed
A large Alaska Air aircraft maintenance building is viewed on takeoff from Seattle-Tacoma International Airport in this undated file photo
Ketron Island, where the plane went down, is a densely wooded area home to 24 people, according to the 2000 census. None of the island's residents were thought to have been harmed.
Royal King told The Seattle Times he was photographing a wedding when he saw the low-flying turboprop being chased by to F-15s. He said he didn't see the crash but saw smoke.
'It was unfathomable, it was something out of a movie,' he told the newspaper. 'The smoke lingered. You could still hear the F-15s, which were flying low.'
Horizon Air is part of Alaska Air Group and flies shorter routes throughout the U.S. West.
Sea-Tac is the ninth busiest airport in the US, and flew 46.9 million passengers and more than 425,800 metric tons of air cargo in 2017.
For confidential support in the US call the National Suicide Prevention Line on 1-800-273-8255. 
For confidential support in the UK call the Samaritans on 116123 or visit a local Samaritans branch, see http://www.samaritans.org for details.
For confidential support in Australia call the Lifeline 24-hour crisis support on 13 11 14.
HOW WAS SEATTLE AIRLINE EMPLOYEE ABLE TO HIJACK JET?
Investigators have been working to determine how Horizon Air employee Richard Russell was able to steal an empty turboprop plane from Sea-Tac Airport and take it for an hour-long joyride that ended in a fiery crash on an island in the Puget Sound.
The 29-year-old reportedly stole the Horizon Air Q400 jet from the maintenance area and took to the skies around 8pm Friday, despite not having any apparent flying experience.
It remains unclear how he was able to gain access to the aircraft and fly it out of the airport undetected.
'We don't know how he learned to do that,' Horizon CEO Gary Beck told reporters when asked how Russell was able to perform loop-the-loop and barrels while flying the aircraft.
'Commercial aircraft are complex machines. No idea how he achieved that experience.'
Russell has worked for Horizon Air at Seattle-Tacoma Airport for nearly four years, according to his LinkedIn account, as a ground service agent and an operations agent.
The bizarre incident involving a worker authorities said was suicidal points to one of the biggest potential perils for commercial air travel – airline or airport employees causing mayhem.
'The greatest threat we have to aviation is the insider threat,' Erroll Southers, a former FBI agent and transportation security expert, told AP.
'Here we have an employee who was vetted to the level to have access to the aircraft and had a skill set proficient enough to take off with that plane.'
The Friday night crash happened because the 29-year-old man was 'doing stunts in air or lack of flying skills,' the Pierce County Sheriff's Department said. The man, who was believed killed, wasn't immediately identified.
Video showed the Horizon Air Q400 doing large loops and other dangerous maneuvers as the sun set on Puget Sound. There were no passengers aboard.
The plane was pursued by military aircraft before it crashed on tiny Ketron Island, southwest of Tacoma, Washington. Video showed fiery flames amid trees on the island, which is sparsely populated and only accessible by ferry. No structures on the ground were damaged, Alaska Airlines said.
Authorities initially said Russell was a mechanic, but Alaska Airlines later said he was believed to be a ground service agent employed by Horizon. Those employees direct aircraft for takeoff and gate approach and de-ice planes.
Sheriff's department officials said they were working with the FBI in investigating the man's background and trying to determine his motive.
Investigators expect they will be able to recover both the cockpit voice recorder and the event data recorder from the plane.
Alaska Air Group CEO Brad Tilden said in a statement early Saturday morning that the airline was 'working to find out everything we possibly can about what happened.'
The airline was coordinating with the Federal Aviation Administration, the FBI and the National Transportation Safety Board, he said.
"Suicidal" Airline Employee Steals Plane, Takes it for A Flight Before Crashing
https://slate.com/news-and-politics/2018/08/suicidal-airline-employee-steals-plane-takes-it-for-a-joyride-before-crashing.html
Story 3: Big Google Is Watching Your Movements and So It Big Brother — Videos —
Google Tracks Your Movements, Like It Or Not
Google Could Be Tracking Your Movements
Google is tracking you. Even when you're in Airplane Mode
Published on Feb 10, 2018
How the police use Google to track your every move
What Google Knows About You
AP Exclusive: Google tracks your movements, like it or not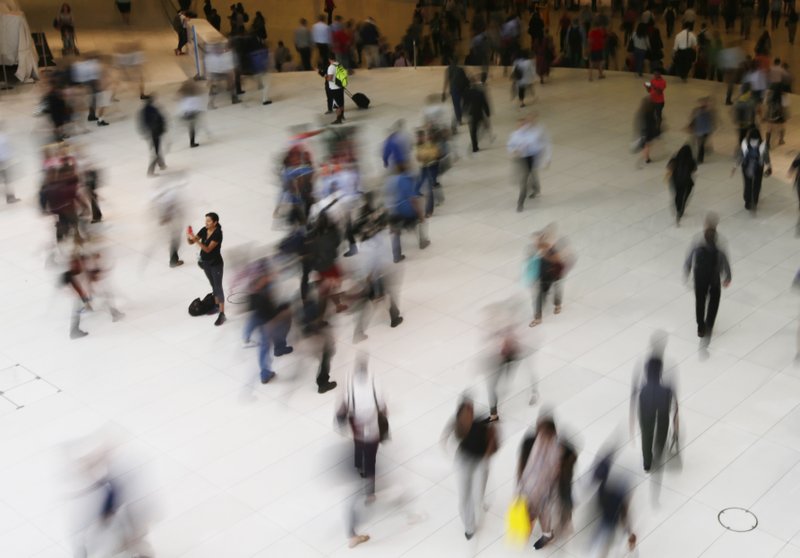 SAN FRANCISCO (AP) — Google wants to know where you go so badly that it records your movements even when you explicitly tell it not to.
An Associated Press investigation found that many Google services on Android devices and iPhones store your location data even if you've used a privacy setting that says it will prevent Google from doing so.
Computer-science researchers at Princeton confirmed these findings at the AP's request.
For the most part, Google is upfront about asking permission to use your location information. An app like Google Maps will remind you to allow access to location if you use it for navigating. If you agree to let it record your location over time, Google Maps will display that history for you in a "timeline" that maps out your daily movements.
Storing your minute-by-minute travels carries privacy risks and has been used by police to determine the location of suspects — such as a warrant that police in Raleigh, North Carolina, served on Google last year to find devices near a murder scene. So the company lets you "pause" a setting called Location History.
Google says that will prevent the company from remembering where you've been. Google's support page on the subjectstates: "You can turn off Location History at any time. With Location History off, the places you go are no longer stored."
That isn't true. Even with Location History paused, some Google apps automatically store time-stamped location data without asking. (It's possible, although laborious, to delete it .)
For example, Google stores a snapshot of where you are when you merely open its Maps app. Automatic daily weather updates on Android phones pinpoint roughly where you are. And some searches that have nothing to do with location, like "chocolate chip cookies," or "kids science kits," pinpoint your precise latitude and longitude — accurate to the square foot — and save it to your Google account.
The privacy issue affects some two billion users of devices that run Google's Android operating software and hundreds of millions of worldwide iPhone users who rely on Google for maps or search.
Storing location data in violation of a user's preferences is wrong, said Jonathan Mayer, a Princeton computer scientist and former chief technologist for the Federal Communications Commission's enforcement bureau. A researcher from Mayer's lab confirmed the AP's findings on multiple Android devices; the AP conducted its own tests on several iPhones that found the same behavior.
"If you're going to allow users to turn off something called 'Location History,' then all the places where you maintain location history should be turned off," Mayer said. "That seems like a pretty straightforward position to have."
Google says it is being perfectly clear.
"There are a number of different ways that Google may use location to improve people's experience, including: Location History, Web and App Activity, and through device-level Location Services," a Google spokesperson said in a statement to the AP. "We provide clear descriptions of these tools, and robust controls so people can turn them on or off, and delete their histories at any time."
Google's explanation did not convince several lawmakers.
Sen. Mark Warner of Virginia told the AP it is "frustratingly common" for technology companies "to have corporate practices that diverge wildly from the totally reasonable expectations of their users," and urged policies that would give users more control of their data. Rep. Frank Pallone of New Jersey called for "comprehensive consumer privacy and data security legislation" in the wake of the AP report.
To stop Google from saving these location markers, the company says, users can turn off another setting, one that does not specifically reference location information. Called "Web and App Activity" and enabled by default, that setting stores a variety of information from Google apps and websites to your Google account.
When paused, it will prevent activity on any device from being saved to your account. But leaving "Web & App Activity" on and turning "Location History" off only prevents Google from adding your movements to the "timeline," its visualization of your daily travels. It does not stop Google's collection of other location markers.
You can delete these location markers by hand, but it's a painstaking process since you have to select them individually, unless you want to delete all of your stored activity.
You can see the stored location markers on a page in your Google account at myactivity.google.com, although they're typically scattered under several different headers, many of which are unrelated to location.
To demonstrate how powerful these other markers can be, the AP created a visual map of the movements of Princeton postdoctoral researcher Gunes Acar, who carried an Android phone with Location history off, and shared a record of his Google account.
The map includes Acar's train commute on two trips to New York and visits to The High Line park, Chelsea Market, Hell's Kitchen, Central Park and Harlem. To protect his privacy, The AP didn't plot the most telling and frequent marker — his home address.
Huge tech companies are under increasing scrutiny over their data practices, following a series of privacy scandals at Facebook and new data-privacy rules recently adopted by the European Union. Last year, the business news site Quartz found that Google was tracking Android users by collecting the addresses of nearby cellphone towers even if all location services were off. Google changed the practice and insisted it never recorded the data anyway.
Critics say Google's insistence on tracking its users' locations stems from its drive to boost advertising revenue.
"They build advertising information out of data," said Peter Lenz, the senior geospatial analyst at Dstillery, a rival advertising technology company. "More data for them presumably means more profit."
The AP learned of the issue from K. Shankari, a graduate researcher at UC Berkeley who studies the commuting patterns of volunteers in order to help urban planners. She noticed that her Android phone prompted her to rate a shopping trip to Kohl's, even though she had turned Location History off.
"So how did Google Maps know where I was?" she asked in a blog post .
The AP wasn't able to recreate Shankari's experience exactly. But its attempts to do so revealed Google's tracking. The findings disturbed her.
"I am not opposed to background location tracking in principle," she said. "It just really bothers me that it is not explicitly stated."
Google offers a more accurate description of how Location History actually works in a place you'd only see if you turn it off — a popup that appears when you "pause" Location History on your Google account webpage . There the company notes that "some location data may be saved as part of your activity on other Google services, like Search and Maps."
Google offers additional information in a popup that appears if you re-activate the "Web & App Activity" setting — an uncommon action for many users, since this setting is on by default. That popup states that, when active, the setting "saves the things you do on Google sites, apps, and services … and associated information, like location."
Warnings when you're about to turn Location History off via Android and iPhone device settings are more difficult to interpret. On Android, the popup explains that "places you go with your devices will stop being added to your Location History map." On the iPhone, it simply reads, "None of your Google apps will be able to store location data in Location History."
The iPhone text is technically true if potentially misleading. With Location History off, Google Maps and other apps store your whereabouts in a section of your account called "My Activity," not "Location History."
Since 2014, Google has let advertisers track the effectiveness of online ads at driving foot traffic , a feature that Google has said relies on user location histories.
The company is pushing further into such location-aware tracking to drive ad revenue, which rose 20 percent last year to $95.4 billion. At a Google Marketing Live summit in July, Google executives unveiled a new tool called "local campaigns" that dynamically uses ads to boost in-person store visits. It says it can measure how well a campaign drove foot traffic with data pulled from Google users' location histories.
Google also says location records stored in My Activity are used to target ads. Ad buyers can target ads to specific locations — say, a mile radius around a particular landmark — and typically have to pay more to reach this narrower audience.
While disabling "Web & App Activity" will stop Google from storing location markers, it also prevents Google from storing information generated by searches and other activity. That can limit the effectiveness of the Google Assistant, the company's digital concierge.
Sean O'Brien, a Yale Privacy Lab researcher with whom the AP shared its findings, said it is "disingenuous" for Google to continuously record these locations even when users disable Location History. "To me, it's something people should know," he said.
https://apnews.com/828aefab64d4411bac257a07c1af0ecb/AP-Exclusive:-Google-tracks-your-movements,-like-it-or-not