Posted on May 24, 2019. Filed under: 2020 Democrat Candidates, 2020 Republican Candidates, Addiction, American History, Barack H. Obama, Bill Clinton, Blogroll, Breaking News, Budgetary Policy, Congress, Corruption, Countries, Deep State, Donald J. Trump, Donald J. Trump, Donald J. Trump, Donald Trump, Economics, Elections, Empires, Employment, Federal Bureau of Investigation (FBI), Federal Bureau of Investigation (FBI) and Department of Justice (DOJ), First Amendment, Fiscal Policy, Fourth Amendment, Freedom of Speech, Government, Government Dependency, Government Spending, Hillary Clinton, Hillary Clinton, Hillary Clinton, History, House of Representatives, Human, Human Behavior, Illegal Immigration, Illegal Immigration, Immigration, Labor Economics, Law, Legal Immigration, Life, Lying, Media, Middle East, Monetary Policy, National Interest, News, Nuclear Weapons, People, Philosophy, Photos, Politics, Polls, President Trump, Radio, Raymond Thomas Pronk, Robert S. Mueller III, Security, Senate, Spying, Spying on American People, Success, Surveillance and Spying On American People, Surveillance/Spying, Tax Policy, Taxation, Taxes, Trade Policy, Trump Surveillance/Spying, Unemployment, United States Constitution, United States of America, United States Supreme Court, Videos, Violence, Wall Street Journal, War, Wealth, Wisdom | Tags: 24 May 2019, America, Articles, Audio, Breaking News, Broadcasting, Capitalism, Cartoons, Charity, Citizenship, Clarity, Classical Liberalism, Clinton Obama Democrat Criminal Conspiracy, Collectivism, Commentary, Commitment, Communicate, Communication, Communist China's Reneges on Trade Agreement Language With United States, Concise, Convincing, Courage, Culture, Current Affairs, Current Events, Economic Growth, Economic Policy, Economics, Education, Evil, Experience, Faith, Family, First, Fiscal Policy, Free Enterprise, Freedom, Freedom of Speech, Friends, Full Transparency, Give It A Listen!, God, Good, Goodwill, Growth, Hope, Individualism, Knowledge, Liberty, Life, Love, Lovers of Liberty, Monetary Policy, MPEG3, News, No Collusion, No Obstruction, No Redo, Opinions, Peace, Photos, Podcasts, Political Philosophy, Politics, President Donald J. Trump, Prosperity, Radio, Raymond Thomas Pronk, Representative Republic, Republic, Resources, Respect, Rule of Law, Rule of Men, Show Notes, Talk Radio, The Pronk Pops Show, The Pronk Pops Show 1264, Truth, Tyranny, U.S. Constitution, United States of America, Videos, Virtue, War, Wisdom |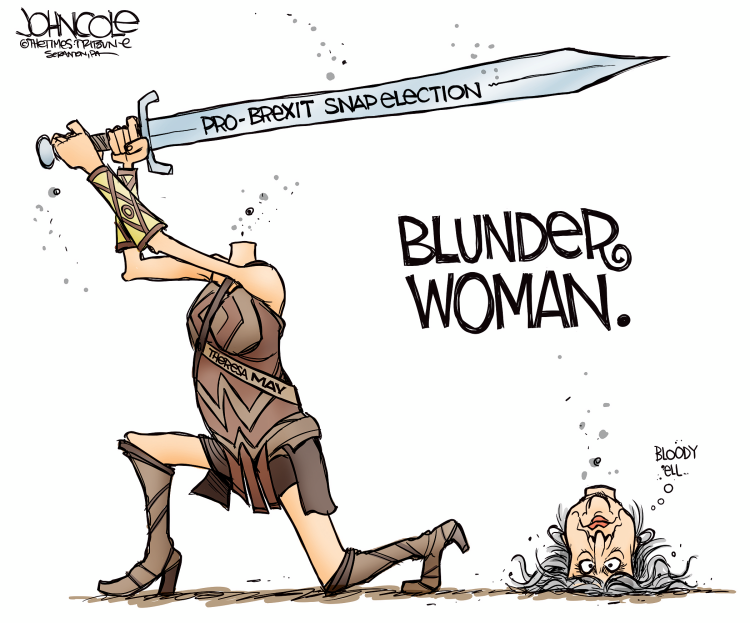 Story 1: President Trump on Failed Democrat Coup or Take Down of Presidency — No Redo of Mueller Report Will Be Allowed — No Collusion, No Obstruction, No Redo — Declassified All Documents Related To Clinton Obama Democrat Criminal Conspiracy or Failed Coup or Take Down of President Trump — Total Transparency — Videos —
MUST WATCH: President Trump Takes On Pelosi, Iran, and "Witch Hunt"
Trump moves to escalate investigation of intel agencies
By ZEKE MILLER and ERIC TUCKER
President Donald Trump on Thursday granted Attorney General William Barr new powers to review and potentially release classified information related to the origins of the Russia investigation, a move aimed at accelerating Barr's inquiry into whether U.S. officials improperly surveilled Trump's 2016 campaign.
Trump directed the intelligence community to "quickly and fully cooperate" with Barr's probe. The directive marked an escalation in Trump's efforts to "investigate the investigators," as he continues to try to undermine the findings of special counsel Robert Mueller's probe amid mounting Democratic calls for impeachment proceedings.
Press secretary Sarah Sanders said in a statement that Trump is delegating to Barr the "full and complete authority" to declassify documents relating to the probe, which would ease his efforts to review the sensitive intelligence underpinnings of the investigation. Such an action could create fresh tensions within the FBI and other intelligence agencies, which have historically resisted such demands.
Barr has already asked John Durham, the U.S. attorney in Connecticut, to examine the origins of the Russia investigation to determine whether intelligence and surveillance methods used during the probe were lawful and appropriate. Still, Barr has been directly involved, according to a person familiar with the matter who was not authorized to discuss it publicly, and is also working with CIA Director Gina Haspel, Director of National Intelligence Dan Coats and FBI Director Christopher Wray.
Trump is giving Barr a new tool in his investigation, empowering his attorney general to unilaterally unseal documents that the Justice Department has historically regarded as among its most highly secret. Warrants obtained from the Foreign Intelligence Surveillance Court, for instance, are not made public — not even to the person on whom the surveillance was authorized.
Trump explicitly delegated Barr with declassification power — noting it would not automatically extend to another attorney general — and only for use in the review of the Russia investigation. Before using the new authority, Barr should consult with intelligence officials "to the extent he deems it practicable," Trump wrote in a memo formalizing the matter.
Trump has frequently claimed his campaign was the victim of "spying," though the intelligence community has insisted it acted lawfully in following leads in the Russia investigation and conducted surveillance under court order.
Wray vocally opposed the release by Congress last year of details from a secret surveillance warrant obtained by the bureau on a former campaign adviser, Carter Page. The White House had eagerly encouraged Republicans on the House intelligence committee to disclose that classified information, believing it could help undermine the Russia investigation.
Wray, though cooperating with Barr in a review of the origins of the Russia probe, would presumably balk at declassifying classified information that could reveal sensitive sources or methods of investigators.
Despite Mueller finding no evidence to support criminal charges against Americans related to Russia's actions, his report documented extensive Russian efforts to interfere in the 2016 campaign and willingness on the part of some in Trump's orbit to accept their aid.
House Intelligence Committee Chairman Adam Schiff accused Trump and Barr of trying to "conspire to weaponize law enforcement and classified information against their political enemies."
"The coverup has entered a new and dangerous phase," Schiff said in a statement released late Thursday. "This is un-American."
Typically, the Office of the Director of National Intelligence coordinates declassification work by contacting various agencies where classified material originated to get their input on what should be released or not disclosed based on legal exemptions. The president, however, has the authority to declassify anything he wants.
A former senior intelligence official who served in the Obama administration said their principle concern is that the attorney general, hand-picked by Trump, could declassify and release selective bits to make the previous administration and former senior officials look bad. The former official spoke on the condition that the official would not be named in order to describe the concerns of intelligence professionals.
Thursday's move further solidifies Barr's position in Trump's eyes as a legal warrior on fighting on his behalf.
After Mueller submitted his report to Barr in March, the attorney general released a four-page summary to Congress. Barr's letter framed the debate about the probe over the next few weeks and, White House officials believe, allowed Trump to declare victory before the release of the full report, the contents of which are far more ambiguous.
Trump also appreciated Barr's combative stance with lawmakers and reporters as he defended the Justice Department's handling of the report, and again when he declined to appear before Congress and defied a subpoena, drawing a possible contempt charge. Trump has told close confidants that he "finally" had "my attorney general," according to two Republicans close to the White House who were not authorized to speak publicly about private conversations.
"Today's action will help ensure that all Americans learn the truth about the events that occurred, and the actions that were taken, during the last Presidential election and will restore confidence in our public institutions," Sanders said.
Two of Trump's congressional allies, Reps. Mark Meadows and Jim Jordan, were seen by reporters earlier Thursday at the Justice Department.
__
Associated Press writers Mike Balsamo, Deb Riechmann and Jonathan Lemire contributed to this report.
Story 2: British Prime Minister May Will Resign on June 7 For Failure to Negotiate An Acceptable Exit From European Union — Leave Means Leave — Lesson For American Political Elitist Establishment — Build Wall Means Build Wall — Videos
Prime minister Theresa May's resignation speech in full
Theresa May resigns amid Brexit deal backlash
Brexit: why Theresa May failed to deliver
Who will replace Theresa May?
Special report: Farage – A New Populism?
Commons leader quits as pressure grows on UK PM Theresa May to resign over Brexit woes
Prominent Brexit supporter and leader of the House of Commons Andrea Leadsom has resigned from British Prime Minister Theresa May's cabinet…
Donald Trump said Boris Johnson would make a great Prime Minister
Boris Johnson Joins Top Rivals Angling to Replace Theresa May
The most emotional speech of Theresa May's reign as Prime Minister: Read her tearful Downing Street address in full
By MARTIN ROBINSON, CHIEF REPORTER FOR MAILONLINE
PUBLISHED: 06:41 EDT, 24 May 2019 | UPDATED: 08:01 EDT, 24 May 2019
Theresa May quit in tears today after a tumultuous two years and 315 days in office – making her the 36th longest serving Prime Minister in British history.
Watched by her husband Philip in Downing Street, Mrs May managed to keep her composure until the emotional moment she finished her 1,000-word speech, breaking down in tears.
The PM set out the things she had achieved in office but admitted she had to quit as Tory leader having failed to deliver her promise: delivering Brexit.
Ever since I first stepped through the door behind me as Prime Minister, I have striven to make the United Kingdom a country that works not just for a privileged few, but for everyone.
And to honour the result of the EU referendum.
Back in 2016, we gave the British people a choice.
Against all predictions, the British people voted to leave the European Union.
I feel as certain today as I did three years ago that in a democracy, if you give people a choice you have a duty to implement what they decide.
I have done my best to do that.
I negotiated the terms of our exit and a new relationship with our closest neighbours that protects jobs, our security and our Union.
I have done everything I can to convince MPs to back that deal.
Sadly, I have not been able to do so.
I tried three times.
I believe it was right to persevere, even when the odds against success seemed high.
But it is now clear to me that it is in the best interests of the country for a new Prime Minister to lead that effort.
So I am today announcing that I will resign as leader of the Conservative and Unionist Party on Friday 7 June so that a successor can be chosen.
I have agreed with the Party Chairman and with the Chairman of the 1922 Committee that the process for electing a new leader should begin in the following week.
I have kept Her Majesty the Queen fully informed of my intentions, and I will continue to serve as her Prime Minister until the process has concluded.
It is, and will always remain, a matter of deep regret to me that I have not been able to deliver Brexit.
It will be for my successor to seek a way forward that honours the result of the referendum.
To succeed, he or she will have to find consensus in Parliament where I have not.
Such a consensus can only be reached if those on all sides of the debate are willing to compromise.
For many years the great humanitarian Sir Nicholas Winton – who saved the lives of hundreds of children by arranging their evacuation from Nazi-occupied Czechoslovakia through the Kindertransport – was my constituent in Maidenhead.
At another time of political controversy, a few years before his death, he took me to one side at a local event and gave me a piece of advice.
He said, 'Never forget that compromise is not a dirty word. Life depends on compromise.'
He was right.
As we strive to find the compromises we need in our politics – whether to deliver Brexit, or to restore devolved government in Northern Ireland – we must remember what brought us here.
Because the referendum was not just a call to leave the EU but for profound change in our country.
A call to make the United Kingdom a country that truly works for everyone. I am proud of the progress we have made over the last three years.
We have completed the work that David Cameron and George Osborne started: the deficit is almost eliminated, our national debt is falling and we are bringing an end to austerity.
My focus has been on ensuring that the good jobs of the future will be created in communities across the whole country, not just in London and the South East, through our Modern Industrial Strategy.
We have helped more people than ever enjoy the security of a job.
We are building more homes and helping first-time buyers onto the housing ladder – so young people can enjoy the opportunities their parents did.
And we are protecting the environment, eliminating plastic waste, tackling climate change and improving air quality.
This is what a decent, moderate and patriotic Conservative Government, on the common ground of British politics, can achieve – even as we tackle the biggest peacetime challenge any government has faced.
I know that the Conservative Party can renew itself in the years ahead.
That we can deliver Brexit and serve the British people with policies inspired by our values.
Security; freedom; opportunity.
Those values have guided me throughout my career.
But the unique privilege of this office is to use this platform to give a voice to the voiceless, to fight the burning injustices that still scar our society.
That is why I put proper funding for mental health at the heart of our NHS long-term plan.
It is why I am ending the postcode lottery for survivors of domestic abuse.
It is why the Race Disparity Audit and gender pay reporting are shining a light on inequality, so it has nowhere to hide.
And that is why I set up the independent public inquiry into the tragedy at Grenfell Tower – to search for the truth, so nothing like it can ever happen again, and so the people who lost their lives that night are never forgotten.
Because this country is a Union.
Not just a family of four nations.
But a union of people – all of us.
Whatever our background, the colour of our skin, or who we love.
We stand together.
And together we have a great future.
Our politics may be under strain, but there is so much that is good about this country. So much to be proud of. So much to be optimistic about.
I will shortly leave the job that it has been the honour of my life to hold – the second female Prime Minister but certainly not the last.
I do so with no ill-will, but with enormous and enduring gratitude to have had the opportunity to serve the country I love.
https://www.dailymail.co.uk/news/article-7066453/The-emotional-speech-Theresa-Mays-reign-Prime-Minister-tearful-address-full.html
Story 3: Gun Barrel Diplomacy — Communist China's Reneges on Trade Agreement Language With United States and Then Puppet North Korea Chairman Kim Says He Will not Resume Talks — Waste of Time Talking With Communist Dictatorships — Mao: "All power comes from the barrel of a gun." — Videos
NKorea says talks won't resume unless US changes position
North Korea said Friday that nuclear negotiations with the United States will never resume unless the Trump administration moves away from what Pyongyang described as unilateral demands for disarmament.
The statement by an unnamed North Korean foreign ministry spokesman published in state media was the country's latest expression of displeasure over the stalled negotiations as it continues to press Washington to soften its stance on enforcing sanctions against the North's crippled economy.
It came as President Donald Trump prepares to travel to Japan this weekend for a summit with Prime Minister Shinzo Abe in which the North Korean nuclear issue will likely be high on the agenda.
In the statement carried by Pyongyang's official Korean Central News Agency, the North Korean spokesman accused the U.S. of deliberately causing February's collapse of talks between Trump and North Korean leader Kim Jong Un with unilateral and impossible demands.
"We hereby make it clear once again that the United States would not be able to move us even an inch with the device it is now weighing in its mind, and the further its mistrust and hostile acts toward the DPRK grow, the fiercer our reaction will be," the statement said, referring to North Korea's formal name, the Democratic People's Republic of Korea.
"Unless the United States puts aside the current method of calculation and comes forward with a new method of calculation, the DPRK-U.S. dialogue will never be resumed and by extension, the prospect for resolving the nuclear issue will be much gloomy," the statement added.
The U.S. has said the Trump-Kim talks broke down because of North Korean demands for sanctions relief in exchange for a partial surrender of its nuclear capabilities. Kim has since declared that the Trump administration has until the end of the year to come up with mutually acceptable terms for a deal.
Friday's statement follows two separate launches of short-range missiles earlier this month, which ended a pause in North Korea's ballistic missile launches that began in late 2017 and was seen as measured brinkmanship aimed at increasing pressure on Washington without actually causing the negotiations to collapse. The North has also strongly protested the recent U.S. seizure of a North Korean cargo ship that had been involved in banned coal exports and demanded the vessel to be immediately returned.
Following the collapse of the Trump-Kim summit, North Korea also significantly slowed the pace of its engagement with South Korea, which has been eager to improve bilateral relations and help revive discussions between Washington and Pyongyang.
South Korea earlier this week vowed to push ahead with plans to resume large-scale humanitarian aid to the North. But it's unclear whether any aid package from South Korea would influence the behavior of North Korea, which has been demanding much bigger concessions from Seoul, such as the resumption of inter-Korean economic projects currently blocked by U.S.-led sanctions against Pyongyang.
The Pronk Pops Show Podcasts Portfolio
Read Full Post
|
Make a Comment
(
None so far
)