Posted on May 15, 2018. Filed under: Addiction, Addiction, American History, Applications, Barack H. Obama, Biology, Blogroll, Breaking News, Budgetary Policy, Cartoons, Central Intelligence Agency, Chemistry, Communications, Computers, Congress, Constitutional Law, Corruption, Countries, Crime, Culture, Deep State, Diet, Donald J. Trump, Donald J. Trump, Donald Trump, Drugs, Education, Elections, Exercise, Federal Bureau of Investigation (FBI), Federal Bureau of Investigation (FBI) and Department of Justice (DOJ), Federal Government, First Amendment, Fiscal Policy, Food, Foreign Policy, Former President Barack Obama, Fourth Amendment, Freedom of Speech, Government, Government Dependency, Government Spending, Hardware, Health, Health Care, Health Care Insurance, Hillary Clinton, Hillary Clinton, Hillary Clinton, History, House of Representatives, Housing, Human, Human Behavior, Illegal Drugs, Independence, Insurance, Investments, Israel, Law, Legal Drugs, Life, Lying, Media, Medical, Medicare, Medicine, Mental Illness, Middle East, Mike Pompeo, National Interest, National Security Agency, Networking, News, People, Philosophy, Photos, Politics, Polls, President Barack Obama, President Trump, Privacy, Progressives, Radio, Raymond Thomas Pronk, Regulation, Robert S. Mueller III, Rule of Law, Russia, Scandals, Science, Second Amendment, Security, Senate, Servers, Social Networking, Social Security, Software, Spying, Success, Surveillance and Spying On American People, Tax Policy, Taxation, Taxes, Technology, Ted Cruz, Terror, Terrorism, Unemployment, United States Constitution, United States of America, United States Supreme Court, Videos, Violence, Wall Street Journal, War, Wealth, Weapons of Mass Destruction, Wisdom | Tags: 14 May 2018, 2015 United States Income Tax Brackets, 50 Plus Deaths, 50 Plus Plan To Lower Drug Prices in United States, Alan Dershowitz, Alex Azar, America, Articles, Audio, Brand Drugs, Breaking News, Broadcasting, Capitalism, Cartoons, Charity, CIA, Citizenship, City of Truth, Clarity, Classical Liberalism, Clinton Obama Democratic Criminal Conspiracy Cabal, Collectivism, Commentary, Commitment, Communicate, Communication, Concise, Convincing, Courage, Culture, Current Affairs, Current Events, Department of Health and Human Services (HHS), DOJ, Drug Prices, Economic Growth, Economic Policy, Economics, Education, Evil, Experience, Faith, Family, FBI, FBI Cover-up of Conspiracy, First, Fiscal Policy, Free Enterprise, Freedom, Freedom of Speech, Friends, Gaza, Generics, Give It A Listen!, God, Good, Goodwill, Growth, HHS Secretary, Hope, Individualism, Iran, JOHN SOLOMON, Knowledge, Liberty, Life, Love, Lovers of Liberty, Lowing Drug Prices, Massive Cover-Up and Political Scandal, Medicare, Monetary Policy, MPEG3, News, NSA, Oleg Der, Oleg Deripaska, Opinions, Paul Manafort, Peace, Photos, Podcasts, Political Philosophy, Politics, President Donald J. Trump, President Trump Announces Comprehensive Plan To Reduce Drug Prices, Promises, Prosperity, Radio, Raymond Thomas Pronk, Representative Republic, Republic, Resources, Respect, Robert Levinson, Robert S. Mueller III, Rule of Law, Rule of Men, Russian Oligarch Oleg Deripaska, Show Notes, Talk Radio, The Pronk Pops Show, The Pronk Pops Show 1076, Truth, Tyranny, U.S. Constitution, United States Moves and Opens Embassy in Jerusalem, United States of America, Videos, Virtue, War, Wisdom |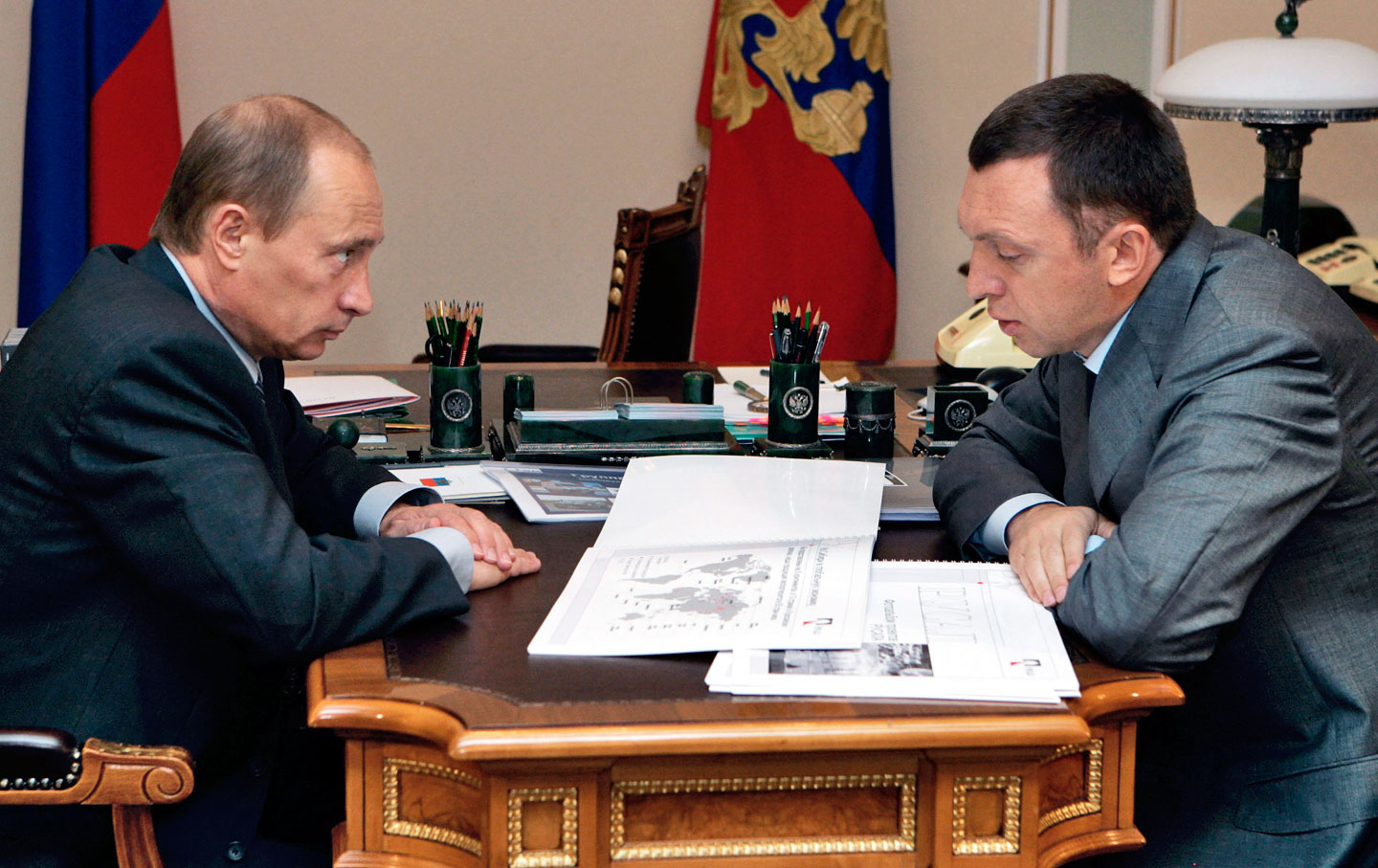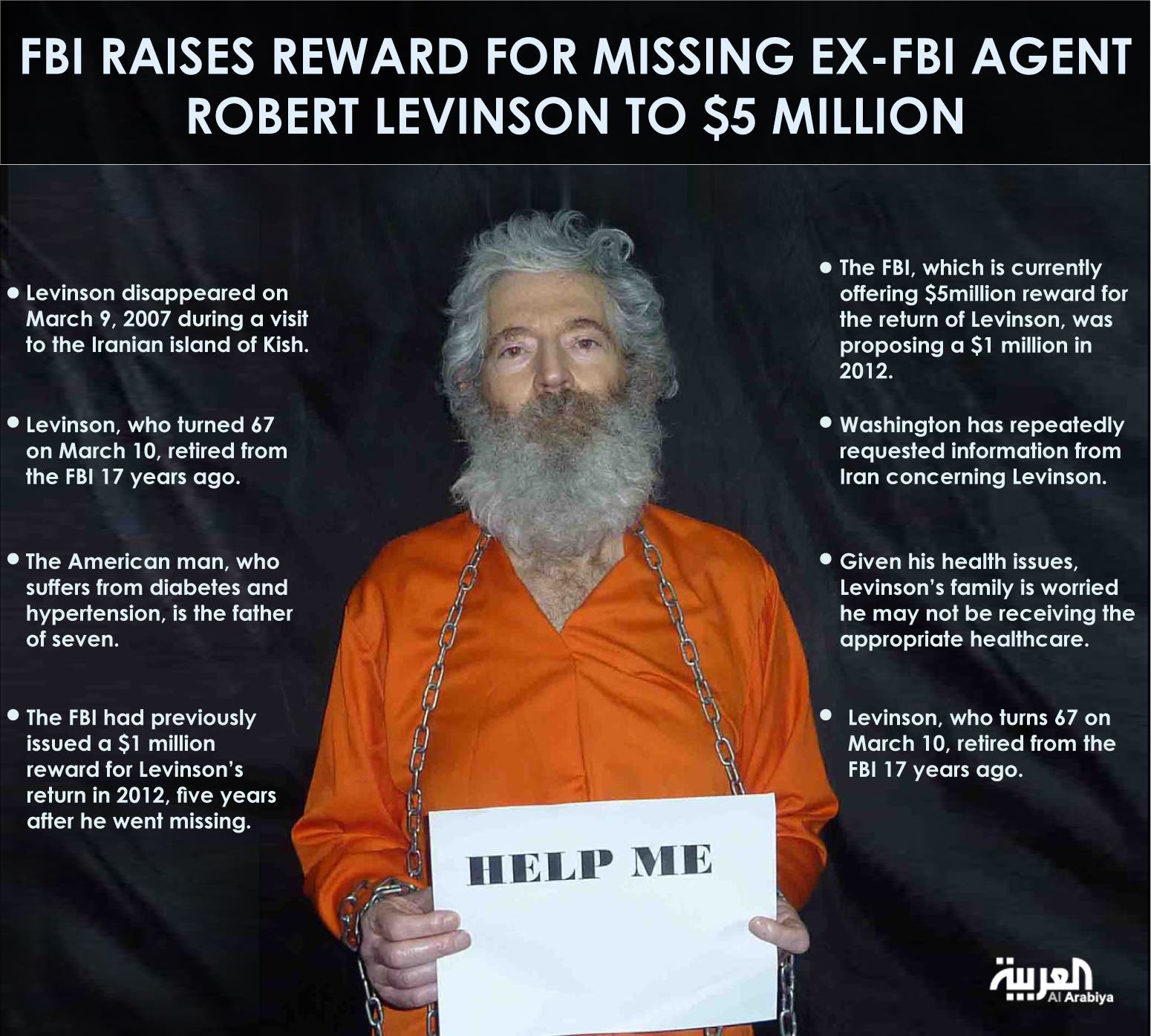 Story 1: United States Moves and Opens Embassy in City of Truth — Jerusalem, Israel — Death Toll Over 50 In Gaza and Climbing — Videos
U.S. Embassy opening: Moving is a step towards peace
US Jerusalem embassy opening fallout
A breakdown of the controversy over the new U.S. embassy in Jerusalem
Deadly clashes on Israel border ahead of U.S. Embassy opening
How are Palestinians reacting to the U.S. embassy in Jerusalem and violence in Gaza?
U.S. Embassy opens in Jerusalem, while Palestinian protesters are killed
Thank You President Trump' on Walls of Jerusalem on Eve of Embassy Move
"Thank You President Trump." That was the message projected onto the ancient walls of Jerusalem, together with the American and Israeli flags, on the eve of the formal transfer of the U.S. embassy to Jerusalem on Sunday evening.
Inside those walls — most recently rebuilt by the Ottoman sultan Suleiman I in the 16th century — tens of thousands of young Israelis danced and sang at the Western Wall plaza in honor of Yom Yerushalayim ("Jerusalem Day"), the 51st anniversary of the reunification of the city during the Six Day War of 1967.
This year, due to the peculiar nature of the Hebrew calendar — which combines both lunar and solar elements — the Hebrew date of Jerusalem Day fell one day before the Roman date of Israel's 70th anniversary on May 14.
May 14 is also the 70th anniversary of the date that U.S. President Harry S. Truman recognized Israel, which is the reason the embassy transfer was scheduled for that date. (Israel celebrates its Independence Day according to the Hebrew calendar, which fell in April this year.)
The coincidence of Jerusalem Day and the embassy move — plus Israel's victory early Sunday morning in the Eurovision Song Contest — meant that the city has been in a state of celebration for several days, culminating in the dedication of the embassy move on Monday afternoon at 4:00 p.m. local time (9:00 a.m. EDT and 6:00 a.m. PDT in the U.S.).
An official in Israel's Ministry of Foreign Affairs told Breitbart News at a reception Sunday evening that the mood in his department was "somewhere between ecstatic and euphoric."
In the modern center of the city, American flags and Israeli flags hung side-by-side, along with signs thanking President Trump and declaring him a "Friend of Zion."
"Trump is Number One!" shouted one Israeli to Breitbart News reporters on the scene. It was a sentiment widely shared in a country that has seen so much hardship and struggle, and which feels that it finally has a friend in the White House — "the best friend Israel ever had," as one Israeli put it.
The mood was even reflected in Israeli sports. Beitar Jerusalem, the local soccer team, officially renamed itself Beitar "Trump" Jerusalem in honor of the U.S. President.
Trump supporters also took out a massive wrap-around ad in the Jerusalem Post on Monday morning thanking President Trump for delivering on his promises to recognize Jerusalem as Israel's capital, to move the U.S. embassy to Jerusalem, and to end the Iran nuclear deal.
Across Israel, there was the repeated refrain: "He does what he says."
Joel B. Pollak is Senior Editor-at-Large at Breitbart News. He was named to Forward's 50 "most influential" Jews in 2017. He is the co-author of How Trump Won: The Inside Story of a Revolution, which is available from Regnery. Follow him on Twitter at @joelpollak.
http://www.breitbart.com/jerusalem/2018/05/13/thank-president-trump-walls-jerusalem-eve-embassy-move/
'Big day in Israel. Congratulations!' Trump tweets jubilantly at official opening by Jared and Ivanka of U.S. embassy in Jerusalem – as bloody day of violence sees Israeli snipers kill 52 and injure 2,400
US moving embassy from Tel Aviv today after Trump recognised Jerusalem as Israel's capital in December  
Israeli snipers have killed scores of protesters near the Gaza border with more than two thousand injured
Mass protests taking place with Palestinian government accusing Israel of committing a 'terrible massacre'
Comes after al-Qaeda chief Ayman al-Zawahiri called for group's followers to carry out jihad against the US 
Russia says embassy move risks increasing Middle East tension as Turkey says US is now 'part of the problem' 
The Arab League is planning to hold an extraordinary meeting to discuss America's 'illegal' embassy move 
US President's son-in-law and Middle East envoy Jared Kushner said opening showed US could be trusted and that when 'Trump makes a promise, he keeps it'
WARNING: GRAPHIC CONTENT
By Francesca Chambers, White House Correspondent For Dailymail.com and Wires
PUBLISHED: 14:15 EDT, 14 May 2018 | UPDATED: 16:06 EDT, 14 May 2018
Donald Trump rededicated the United States' to its alliance with Israel on Monday as the U.S. embassy in Jerusalem officially opened.
Trump in a video address said that the U.S. will 'always be a great friend of Israel and a partner in the cause of freedom and peace' while honoring the nation and the city it claims as its capital as a 'testament to the unbreakable spirit of the Jewish people.'
'We extend a hand in friendship to Israel, the Palestinians and to all of their neighbors,' Trump said in a video address. 'May there be peace.'
In a tweet shortly after he said, 'Big day for Israel. Congratulations!'
Neither Trump nor Vice President Mike Pence were there see the realization of their campaign promise that they would relocate the embassy from Tel Aviv and recognize Jerusalem as the capital of Israel. Pence is headlining a celebratory event at the Israeli embassy in Washington, instead.
Jared Kushner and Ivanka Trump, both White House advisers, were part of a delegation of senior officials that included Treasury Secretary Steve Mnuchin that made the trip.
The U.S. delegation had arrived Sunday evening in Jerusalem to mass protests over the foreign policy shift.
Israeli snipers have killed scores of Palestinians and wounded thousands more as 35,000 protesters rallied against the US Embassy opening in Jerusalem overseen by Donald Trump's Middle East envoy Jared Kushner and daughter Ivanka.
A 14-year-old was among 52 shot dead along the Gaza border on what is already the deadliest single day in the Israeli-Palestinian conflict since a 2014 war between the Jewish state and Gaza's Islamist rulers Hamas.
Scroll down for video
Flashpoint: Tens of thousands of Palestinians gathered for protests against the US embassy opening today and dozens were killed amid clashes with Israeli troops. Crowds are seen sprinting away from tear gas during a clash with Israeli security forces east of Jabalia near the Gaza border
Donald Trump's daughter Ivanka (right) and husband Jared Kushner (left) joined Benjamin Netanyahu for the opening of the embassy this afternoon
White House senior advisor Ivanka Trump (right) speaks alongside US Treasury Secretary Steven Mnuchin during the opening ceremony
A child who has been affected by tear gas is rushed to medics at the border fence with Israel as mass demonstrations continue along the Gaza border today
A protester screams in agony as he is picked up by fellow Palestinians during deadly clashes along the Gaza border today. The death toll continued to climb this morning as anger mounted over the US embassy opening in Jerusalem
Palestinian protesters carry an injured man who was shot by Israeli troops during a protest at the Gaza Strip's border with Israel today
An elderly Palestinian man falls to the ground amid reports he had been shot by Israeli troops during a deadly protest at the Gaza Strip's border
At least 2,400 more have been injured with hundreds of them by live bullets, according to Gaza officials as the Palestinian government accused Israel of committing a 'terrible massacre' and Amnesty International called the bloodshed an 'abhorrent violation' of human rights.
Trump President tossed aside decades of precedent when he recognized the city as Israel's capital in December – a decision that sparked global outcry, Palestinian anger and exuberant praise from Israelis.
Russia said today it feared the embassy opening would increase tension in the Middle East while Turkey's President Tayyip Erdogan warned the US it had forfeited its role as a mediator in the region and was now 'part of the problem rather than the solution'.
As deadly clashes continued, Trump said in a video address aired at the opening that the embassy has been a 'long time coming' and that the U.S. had 'failed to acknowledge the obvious' for many years. He added that 'today, we follow through on this recognition' and that the new embassy was opening 'many, many years ahead of schedule.'
Trump also said his 'greatest hope' is for peace and that he 'remains fully committed to facilitating a lasting peace agreement'. His on-in-law Jared Kushner said the opening showed the US could be trusted and that 'when President Trump makes a promise, he keeps it'.
The UN High Commissioner for Human Rights said the international community must bring those responsible to justice, in a post on Twitter.
'Shocking killing of dozens, injury of hundreds by Israeli live fire in #Gaza must stop now,' Zeid Ra'ad al Hussein wrote in a message carried on the UN human rights Twitter account.
'The right to life must be respected. Those responsible for outrageous human rights violations must be held to account. The int'l community needs to ensure justice for victims.'
A wounded Palestinian woman is evacuated by men wearing gas masks and high-viz jackets as protests turned violent today
Palestinian protesters carry the wounded during clashes near the border with Israel in the east of Gaza Strip
Israel's armed forces had warned anyone approaching the fence would be risking their lives. By early this afternoon 37 protesters had been killed and the death toll has now risen further
A medic tries to hold an injured man's mouth open as they take him away from the clashes in a stretcher
A wounded female Palestinian demonstrator is evacuated on a stretcher by emergency workers at Qalandya checkpoint near the West Bank city of Ramallah
Protesters used a horse and cart as they carried wounded Palestinians away from the conflict this afternoon as it emerged at least 37 had been killed and hundreds more injured
Inside the event, the president's daughter delivered an official welcome telling attendees after her father's video address: 'On behalf of the 45th President on [sic] the United States of America, we welcome you officially and for the first time to the Embassy of the United States here in Jerusalem, the capital of Israel. Thank you.'
She joined Mnuchin in unveiling the embassy seal and plaque commemorating her father's involvement in the occasion.
Her husband, Jared, delivered a rare speech at the embassy opening, as well, in some of his most lengthy public remarks since joining his father-in-law's administration.
Acknowledging his wife in his remarks, he said, 'Ivanka, thank you for all the great work you do to help so many people in our country and throughout the world — including me, so I love you.'
'I am so proud to be here today in Jerusalem, the eternal heart of the Jewish people, and I am especially honored to be here today as a representative of the 45th President of the United States, Donald J. Trump,' he said.
Highlighting Trump's decision last week to leave the Iran nuclear agreement and the pledge he fulfilled in moving the embassy, Kushner said, 'While presidents before him have backed down from their pledge to move the American embassy, once in office this president delivered. Because when President Trump makes a promise, he keeps it.'
'The United States is prepared to support a peace agreement in every way that we can,' he told the audience. 'We believe that it is possible for both sides to gain more than they give.'
Kushner said the U.S. 'recognizes the sensitivity' around Jerusalem, home to three religions, including Islam.
'While the challenges to peace are numerous, I have personally seen that the determination of the leaders throughout the region and throughout the world remains steadfast,' Trump's chief peace negotiator said.
At the White House, Deputy Press Secretary Raj Shah blamed Hamas for the violence in Israel on Monday. He said he did not believe that the violence would undermine the United States' positioning on a peace agreement.
'The responsibility for these tragic deaths rests squarely with Hamas. Hamas is intentionally and cynically provoking this response,' he asserted.
Shah demanded that Hamas stop its 'cynical exploitation of the situation' that has lead to the deaths.
The president's spokesman said that embassy opening is 'about following through on what the President promised and believes.
'I think we've for decades you know walked on eggshells, pretending that Jerusalem isn't the capital of Israel when it obviously is. And this is just a recognition of reality.'
Shah said the 'peace plan will be brought forward at the appropriate time, and it can be evaluated on its merits.
'We don't think it impact the peace plan,' he said of the deaths in Gaza.
Palestinians carry an injured protestors to safety as one man kneels on the ground holding his head as violence erupted on the Gaza strip today
A severely injured man is carried. Israel's armed forces had warned anyone approaching the fence would be risking their lives
American and Israeli delegations have begun a festive ceremony to mark the opening of the new U.S. Embassy (pictured) in Jerusalem. U.S. Ambassador David Friedman welcomed the crowd. 'Today we open the United States embassy in Jerusalem Israel,' he said to warm applause.
Israeli soldiers walk amidst smoke from a fire in a wheat field near the Kibbutz of Nahal Oz, along the border with the Gaza Strip today
A wounded Palestinian women is carried from the border fence with Israel as mass demonstrations continue following the decision to move the US embassy from Tel Aviv to Jerusalem
A group of Palestinian men carry their injured friend to an ambulance by stretcher during clashes with Israeli soldiers
Benjamin Netanyahu, the Israeli prime minister, gave a nod to the White House official in a speech afterward, saying to the crowd, 'I want to especially welcome Jared Kushner and Ivanka Trump. Your presence here today is a testament to the importance of this occasion.'
'President Trump, by recognizing history, you have made history,' he said, in forceful remarks. 'Today, the embassy of the most powerful nation on earth, our greatest ally, the United States of America, today its embassy opened here.'
Netanyahu firmly declared: 'We are in Jerusalem, and we are here to stay.'
'Thank you, President Trump, for having the courage to keep your promises.'
Netanyahu made a reference to the conflict on the Gaza border as he said in his speech that 'our brave soldiers are protecting the borders of Israel as we speak, we salute them all.'
'The truth is that Jerusalem has been and always will be the capital of the Jewish people, the capital of the Jewish state,' he said.
President Trump said earlier on Monday that it would be 'a great day for Israel' as the U.S. embassy prepared to open in Jerusalem.
'The United States remains fully committed to precipitating a lasting peace agreement,' he said in a video address.
He steered clear of the controversy over the relocation of the embassy, while noting, 'We continue to support the status quo at Jerusalem's holy sites, including at the Temple Mount.'
'Today also demonstrates American leadership. By moving our embassy to Jerusalem, we have shown the world once again that the United States can be trusted,' he said.
'We stand with our friends and our allies, and above all else, we've shown that the United States of America will do what's right,' he said.
Israeli Prime Minister Benjamin Netanyahu and his wife Sara were among those attending the opening ceremony today
Ivanka Trump's husband Jared Kushner was among the speakers as the embassy was officially opened this afternoon
Jared Kushner embraces both his wife, Ivanka (left) and Israeli leader Benjamin Netanyahu (right) during the opening ceremony today
A ceremony to inaugurate the US embassy in Jerusalem has started with Jared Kushner and his wife Ivanka Trump (centre), both top aides to President Donald Trump, attending. The event took place as Palestinian officials claimed 37 protesters had been killed in a 'massacre' along the Gaza border
As deadly clashes continued this afternoon, Trump said in a video address aired at the opening that the embassy in has been a 'long time coming'. His daughter Ivanka as pictured walking ahead of US Treasury Secretary Steven Mnuchin at the ceremony today
Ivanka Trump smiles as she poses for photographs next to engraved stonework carrying the name of her father, US President Donald Trump
Ivanka shared two photos of herself and Jared sharing a meal with GOP Senators Ted Cruz, Mike Lee, Dean Heller, and Lindsey Graham
Israel's prime minister Benjamin Netanyahu (pictured) has said Jerusalem will always be the 'eternal, undivided' capital of Israe
The embassy opening coincides with the 70th anniversary of the founding of Israel.
Trump in December announced that he would follow through on the pledge to move the embassy that U.S. presidential candidates have repeatedly made and then reneged on.
The Republican president said he would 'move the American embassy to the eternal capital of the Jewish people, Jerusalem' in keeping with a decades-old U.S. mandating the relocation.
Presidents have typically signed a waiver every six months to skirt the requirement. Trump signed it his first year in office.
After a process that was expected to take up to four years, the U.S. said it would outfit a consulate in Jerusalem as an embassy while a new one is constructed.
'We extend a hand in friendship to Israel, the Palestinians and to all of their neighbors': President Trump celebrates the opening of U.S. embassy in Jerusalem from afar
Donald Trump said it was 'a great day for Israel' on Monday as the U.S. embassy was officially declared open in Jerusalem.
'We extend a hand in friendship to Israel, the Palestinians and to all of their neighbors,' Trump said in a video address.
It has been a 'long time coming', he added.
Trump said that the U.S. had 'failed to acknowledge the obvious' for many years, adding that 'today, we follow through on this recognition.'
Trump added that the new embassy was opening 'many, many years ahead of schedule.'
The embassy move has enraged the Palestinians. Trump said he remained committed to 'facilitating a lasting peace agreement.'
Trump said the opening of the US embassy in Jerusalem had been a 'long time coming' as he spoke in a pre-recorded video message
Trump stressed a close bond with Israel. He also said he was 'extending a hand of friendship to Israel, the Palestinians and to all of their neighbors.'
Neither Trump nor Vice President Mike Pence were there to see the realization of their campaign promise that they would relocate the embassy from Tel Aviv and recognize Jerusalem as the capital of Israel.
Pence is headlining a celebratory event at the Israeli embassy in Washington, instead.
Jared Kushner and Ivanka Trump, both White House advisers, were part of a delegation of senior officials that included Treasury Secretary Steve Mnuchin that made the trip.
Ivanka Trump, in an official welcome, after her father's video address, told attendees: 'On behalf of the 45th President on [sic] the United States of America, we welcome you officially and for the first time to the Embassy of the United States here in Jerusalem, the capital of Israel. Thank you.'
Jared Kushner delivered a rare speech at the embassy opening, highlighting Trump's decision last week to leave the Iran nuclear agreement and the pledge he fulfilled in moving the embassy
Acknowledging his wife, Kushner said, 'Ivanka, thank you for all the great work you do to help so many people in our country and throughout the world – including me, so I love you'
Kushner delivered a rare speech at the embassy opening, as well, highlighting Trump's decision last week to leave the Iran nuclear agreement and the pledge he fulfilled in moving the embassy.
'While presidents before him have backed down from their pledge to move the American embassy, once in office this president delivered. Because when President Trump makes a promise, he keeps it,' Kushner said.
Acknowledging his wife, Kushner said, 'Ivanka, thank you for all the great work you do to help so many people in our country and throughout the world – including me, so I love you.'
The U.S. delegation arrived Sunday evening in Jerusalem to mass protests over the U.S. foreign policy shift.
Secretary of State Mike Pompeo did not make the trip, either, but said Sunday in an interview that aired on Fox News that 'the American people in that region are secure' and 'we are comfortable we've taken action that reduces that risk.'
Upon the arrival of the U.S. delegation on Sunday, the president's daughter and son-in-law, both Jewish, received a blessing from Sephardic Chief Rabbi Yitzhak Yosef.
'Great to join the friends of Zion for an amazing evening commemorating the dedication of the US Embassy in Jerusalem, Israel,' Ivanka wrote in a tweet after landing.
The embassy opening coincides with the 70th anniversary of the founding of Israel.
The Palestinians claim Israeli-annexed east Jerusalem as their capital and have strongly objected to Trump's move.
As the ceremony took place this afternoon, the Israeli army revealed that warplanes had struck a Hamas facility in Gaza during bloody protests.
The military said it carried out five airstrikes after militants exchanged fire on three separate occasions with soldiers.
Brigadier General Ronen Manelis turn out by Monday afternoon was about 40,000. He said the army viewed that number as a 'failure for Hamas.'
He said the army noticed there were more women at the front of the protest than in past rallies and accused Hamas of paying people to protest.
This morning, the Israeli military said troops shot and killed three Palestinians who were trying to place an explosive device by the border fence in Gaza during mass protests.
The shooting in the southern Gaza town of Rafah came as the army said an Israeli aircraft had bombed a Hamas military post in the northern Gaza Strip after Israeli troops came under fire. No Israeli casualties were reported.
Amnesty International called the violence today an 'abhorrent violation' of human rights.
'We are witnessing an abhorrent violation of international law and human rights in Gaza…. This must end immediately,' the London-based human rights group said on Twitter.
'This is a violation of international standards, in some instances committing what appear to be wilful killings constituting war crimes,' Amnesty's Middle East and North Africa director Philip Luther said in a separate statement.
'As violence continues to spiral out of control, the Israeli authorities must immediately rein in the military to prevent the further loss of life and serious injuries.'
Amnesty made the statement 'responding to reports that dozens of Palestinians have been killed' in the protests over the US embassy move.
At one point the Israeli armed forces used drones to drop tear gas canisters in a bid to disperse the crowds of tens of tousands
The drone could be seen releasing gas canisters during clashes between Palestinians and Israeli forces near the border between Israel and the Gaza strip, east of Jabalia
Palestinians were forced to run for safety as the gas canisters containing tear gas were fired from drones overhead today
Witnesses said Israeli drones had also dropped incendiary materials earlier in the day, setting ablaze tyres that had been collected for use in a planned Gaza border protest.
Drones unleashed canisters full of tear gas in the hope of dispersing the huge crowds today. The clashes have left scores dead
The drone tactic was deployed as festivities were taking place for the opening of a new US embassy in Jerusalem today
According to local reports, Israel employed specialist drone racers to drop tear gas
'The rising toll of deaths and injuries today only serves to highlight the urgent need for an arms embargo,' Luther added.
'While some protestors may have engaged in some form of violence, this still does not justify the use of live ammunition.'
The European Union's foreign policy chief is calling on Israel to respect the 'principle of proportionality in the use of force'.
Federica Mogherini said that all should act 'with utmost restraint to avoid further loss of life' and added that 'Israel must respect the right to peaceful protest.'
At the same time, she insisted that Hamas must make sure demonstrators in Gaza are peaceful and 'must not exploit them for other means.'
The dramatic scenes today came after al-Qaeda chief Ayman al-Zawahiri last night called for followers to carry out jihad against America.
In a new message, he said America's decision was evidence that negotiations and 'appeasement' have failed Palestinians as he urged Muslims carry out jihad against the United States.
Trump 'was clear and explicit, and he revealed the true face of the modern Crusade, where standing down and appeasement does not work with them, but only resistance through the call and jihad,' Zawahiri said, according to a transcript provided by the SITE monitoring agency.
Violence: This was the scene as a man used a sling to hurl rocks towards Israeli forces along the Gaza border today
In the line of fire: Israeli soldiers are pictured lying in position looking out over the Gaza border
The Israeli army responded by throwing tear gas towards protesters, sending huge crowds scattering this afternoon
Taking cover: Palestinians throw themselves to the ground as tear gas is hurled towards them during fierce clashes today
The celebrations in Jerusalem were a stark contrast to the bloodshed along the Gaza border where tens of thousands of Palestinians protested
A Palestinian woman tries to fly a kite during clashes with Israeli forces near the border between the Gaza Strip
The US moved its embassy in Israel to Jerusalem today after months of global outcry, Palestinian anger and exuberant praise from Israelis. Israeli snipers killed a Palestinian man as protests got underway this morning. Pictured: A protester running past burning tyres
A Palestinian demonstrator lies on the ground as smoke billows from burning tyres during clashes with Israeli forces near the border between the Gaza strip and Israel east of Gaza City this morning
The announcement and the opening of the embassy sparked new chaos in Jerusalem, which the Israelis and Palestinians both claim as a holy site.
Still, the Trump administration says it is still charging ahead with a plan to bring peace to the region. A U.S. official told the Washington Free Beacon in advance of the embassy opening that the White House intends to unveil the deal that Trump's son-in-law has taken a lead role in putting together in the coming months.
'We've been working hard and want to give the plan the best chance for success,' a senior official told the publication. 'We want to get a lasting deal that is livable for both parties.'
Secretary of State Mike Pompeo, who was not on the trip and has been the point person for the Trump's upcoming summit with North Korea, said the Middle East peace process is 'is most decidedly not dead,' in spite of the unrest that boiled over on Sunday.
'We're hard at work on it. We hope we can achieve a successful outcome there as well,' he said.
Trump's National Security Advisor John Bolton said the administration believes the embassy move will enhance the peace process because it's a recognition of reality.
'I think it will make it easier. It's a recognition of reality. If you're not prepared to recognize that Jerusalem is the capital of Israel and that's where the American embassy should be, then you're operating on a completely different wavelength,' Bolton said.
Kushner likewise said in his speech on Monday at the embassy: 'When there is peace in this region, we will look back upon this day and remember that the journey to peace started with a strong America recognizing the truth.'
'I believe peace is within reach, if we dare to believe that the future can be different from the past, that we are not condemned to relieve history, and that the way things were is not how they must forever be,' he said. 'It will not be an easy road, and it will be filled with difficult moments and tough decisions, but if we dream big and we lead with courage, we can change the trajectory for millions from hopeless to boundless.'
Medics were seen carrying Palestinian protesters away from the scene on stretchers as violence escalated this morning
Dozens have been injured – some of them seriously – by Israeli gun fire, according to Gaza's Health Ministry after the army warned that anyone attempting to approach the security fence would be risking their lives
Thousands gathered in five spots along the border in protest at the embassy move, while sporadic clashes also erupted with Israeli soldiers
Thousands of Gaza residents headed toward the border with Israel on Monday, drawing Israeli fire in a potentially bloody showdown as Israel prepared for the festive inauguration of a new U.S. Embassy in contested Jerusalem
Protesters set tires on fire, sending thick plumes of black smoke into the air at several spots along the border, while the Israeli military said protesters assaulted the border fence
The protest in Gaza was to be the biggest yet in a weekslong campaign against a decade-old blockade of the territory. The march was also directed at the inauguration of the U.S. Embassy in Jerusalem
The relocation of the embassy from Tel Aviv has infuriated the Palestinians, who seek east Jerusalem as a future capital
J Street, a liberal advocacy group pursuing Middle East peace, said the Trump administration had hurt the prospects of a deal with the embassy relocation in a scathing Monday statement called it a 'victory for the far-right agenda of President Trump and Prime Minister Netanyahu – but not for the long-term interests of Israelis, Palestinians or the United States.'
'This move has only undermined the prospects for peace, exacerbated tensions and undercut US standing as an effective mediator,' J Street president Jeremy Ben-Ami said. 'This isn't policy – it's pandering to a narrow political base.'
The largest Jewish lobbying organization in the U.S., AIPAC, which has supported the move, noted that it was approved by Congress 1995 in a sweeping vote. It prodded other countries to follow the United States' lead.
'America was the first nation to recognize the independence of the Jewish state, and it is particularly appropriate that our country is once again taking the initiative to strengthen our relationship with Israel and its standing in the world. We urge other nations to follow the Unites States' lead and also locate their embassies in Israel's capital,' it said.
Palestinian men carry an injured protester during clashes with Israeli forces near the border between Israel and the Gaza strip, east of Jabalia
A wounded Palestinian demonstrator is evacuated during a protest against U.S. embassy move to Jerusalem and ahead of the 70th anniversary of Nakba, at the Israel-Gaza border in the southern Gaza Strip
Violent clashes erupted along the Gaza Strip's border hours ahead of the controversial opening of the US embassy in Jerusalem on Monday, leaving several Palestinians dead from Israeli fire and hundreds more wounded
Israel's military said 'approximately 10,000 violent rioters are currently assembled in a number of locations along the Gaza Strip border and thousands more are gathered by the tents approximately half a kilometre away from the security fence'
Around 1,000 police officers were being positioned around the embassy for the inauguration. Israel's army said it was almost doubling the number of troops surrounding Gaza and in the occupied West Bank
A masked protester holds his hand in the air as he stands in front of burning tyres near the  Gaza-Israel border in Khan Yunis
By midafternoon, at least 18 Palestinians, including a 14-year-old boy, were killed while over 500 were wounded by Israeli fire, Palestinian health officials said
Anger: Protesters torch tyres and wave Palestinian flags amid violent clashes along the Gaza border this morning
The date of the inauguration is deeply symbolic to both Israelis and Palestinians. The US said it chose the day to coincide with the 70th anniversary of Israel's establishment
Security has been tightened around Jerusalem ahead of the embassy opening this afternoon. Pictured: A road leading to the embassy
As tensions mounted today, the Arab League said it will hold emergency talks on Wednesday to discuss Washington's 'illegal' decision.
The meeting will focus on 'ways of countering the illegal decision by the United States to move the embassy to Jerusalem', the organisation's deputy secretary general for Palestinian affairs, Saeed Abu Ali, said.
He told reporters the permanent representatives of members of the Cairo-based Arab League would meet 'at the request of the state of Palestine'.
Police and the Israeli military had planned major security deployments today.
Around 1,000 police officers were positioned around the embassy and surrounding neighbourhoods for the inauguration, said spokesman Micky Rosenfeld.
Israel's army said it would almost double the number of troops surrounding Gaza and in the occupied West Bank.
Early this morning, witnesses said Israeli drones dropped incendiary materials, setting ablaze tires that had been collected for use in a planned Gaza border protest.
Israeli military spokesman Lt Col Jonathan Conricus said the army had bolstered its front-line forces along the border, but also set up additional 'layers' of security in and around neighbouring communities to defend Israeli civilians in case of a mass breach. He said there had already been several 'significant attempts' to break through the fence
A Palestinian protester hurls stones at Israeli troops during protests near the Gaza border this morning
Israelis began celebrating on Sunday, as tens of thousands of marched in Jerusalem, some holding American flags, to mark Jerusalem Day.
The annual event is an Israeli celebration of the 'reunification' of the city following the 1967 Six-Day War.
Israel occupied the West Bank and east Jerusalem in 1967 and later annexed east Jerusalem in a move never recognised by the international community.
Beyond the disputed nature of Jerusalem, the date of the embassy move is also key. May 14 marks the 70th anniversary of the founding of Israel.
The following day, Palestinians mark the 'Nakba', or catastrophe, commemorating the more than 700,000 Palestinians who fled or were expelled from their homes in the 1948 war surrounding Israel's creation.
Palestinian protests are planned on both days.
Gaza residents streamed to the border area Monday for what is intended to be the largest protest yet against a decade-old blockade of the territory. Israel's military says it will stop a possible border breach at all costs, warning protesters that they are endangering their lives
Israeli troops firing from across a border fence have shot and wounded two Palestinians as a protest near the Gaza border gets underway
Near Gaza City, hundreds gathered about 150 yards from the fence. A reporter witnessed two people being shot in the legs
Israel's army warned Gaza residents they will be risking their lives if they approach the border with leaflets dropped by jets warning its forces will 'act against every attempt to damage the security fence or harm IDF soldiers or Israeli civilians'. A Palestinian is pictured throwing some of the leaflets in the air
WHY THE US MOVED ITS EMBASSY TO JERUSALEM
The United States opened its new embassy in Jerusalem on May 14, a move that has delighted Israel and infuriated Palestinians.
The opening ceremony was timed to coincide with Israel's 70th anniversary.
The initiative was driven by President Donald Trump, after he broke last year with decades of US policy by recognizing Jerusalem as the capital of Israel.
Trump said his administration has a peace proposal in the works, and recognising Jerusalem as the capital of America's closest ally had 'taken Jerusalem, the toughest part of the negotiation, off the table.'
The US opened its new embassy in Jerusalem on May 14, a move that has delighted Israel and infuriated Palestinians. The initiative was driven by Trump, after he broke last year with decades of US policy by recognizing Jerusalem as the capital of Israel
Israel's prime minister, Benjamin Netanyahu, celebrated Trump's decision, but the move upset the Arab world and Western allies.
Palestinian President Mahmoud Abbas called it a 'slap in the face' and said Washington could no longer be regarded as an honest broker in any peace talks with Israel.
Initially, a small interim embassy will operate from the building in southern Jerusalem that now houses US consular operations, while a secure site is found to move the rest of the embassy operations from Tel Aviv.
WHY DID TRUMP RECOGNIZE JERUSALEM AS ISRAEL'S CAPITAL, AND ANNOUNCE THE EMBASSY WILL BE MOVED THERE?
There has long been pressure from pro-Israel politicians in Washington to move the embassy to Jerusalem, and Trump made it a signature promise of his 2016 election campaign.
The decision was popular with many conservative and evangelical Christians who voted for Trump and Vice President Mike Pence, many of whom support political recognition of Israel's claim to the city.
Trump acted under a 1995 law that requires the United States to move its embassy to Jerusalem, but to which other presidents since then – Bill Clinton, George W. Bush and Barack Obama – consistently signed waivers.
WHY DOES JERUSALEM PLAY SUCH AN IMPORTANT ROLE IN THE MIDDLE EAST CONFLICT?
Religion, politics and history.
Jerusalem has been fought over for millennia by its inhabitants, and by regional powers and invaders.
It is sacred to Judaism, Christianity and Islam, and each religion has sites of great significance there.
Israel's government regards Jerusalem as the eternal and indivisible capital of the country, although that is not recognised internationally. Palestinians feel equally strongly, saying that East Jerusalem must be the capital of a future Palestinian state.
The city even has different names. Jews call it Jerusalem, or Yerushalayim, and Arabs call it Al-Quds, which means 'The Holy'.
But the city´s significance goes further.
At the heart of the Old City is the hill known to Jews across the world as Har ha-Bayit, or Temple Mount, and to Muslims internationally as al-Haram al-Sharif, or The Noble Sanctuary. It was home to the Jewish temples of antiquity but all that remains of them above ground is a restraining wall for the foundations built by Herod the Great. Known as the Western Wall, this is a sacred place of prayer for Jews.
Within yards of the wall, and overlooking it, are two Muslim holy places, the Dome of the Rock and Al-Aqsa Mosque, which was built in the 8th century. Muslims regard the site as the third holiest in Islam, after Mecca and Medina.
The city is also an important pilgrimage site for Christians, who revere it as the place where they believe that Jesus Christ preached, died and was resurrected.
WHAT IS THE CITY'S MODERN HISTORY AND STATUS?
In 1947, the United Nations General Assembly decided that the then British-ruled Palestine should be partitioned into an Arab state and a Jewish state. But it recognized that Jerusalem had special status and proposed international rule for the city, along with nearby Bethlehem, as a 'corpus separatum' to be administered by the United Nations.
That never happened. When British rule ended in 1948, Jordanian forces occupied the Old City and Arab East Jerusalem. Israel captured East Jerusalem from Jordan in the 1967 Middle East war and annexed it.
In 1980 the Israeli parliament passed a law declaring the 'complete and united' city of Jerusalem to be the capital of Israel. But the United Nations regards East Jerusalem as occupied, and the city's status as disputed until resolved by negotiations between Israel and the Palestinians.
DOES ANY OTHER COUNTRY HAVE AN EMBASSY IN JERUSALEM?
In March Guatemala's president, Jimmy Morales, said that his country will move its embassy from Tel Aviv to Jerusalem on May 16, two days after the US move.
Netanyahu said in April that 'at least half a dozen' countries were now 'seriously discussing' following the US lead, but he did not identify them.
In December, 128 countries voted in a non-binding UN General Assembly resolution calling on the United States to drop its recognition of Jerusalem as Israel´s capital. Nine voted against, 35 abstained and 21 did not cast a vote.
WHAT IS LIKELY TO HAPPEN NEXT? HAS JERUSALEM BEEN A FLASHPOINT BEFORE?
Since Trump's announcement there have been Palestinian protests and wider political tensions.
Arab leaders across the Middle East have warned the move could lead to turmoil and hamper US efforts to restart long-stalled Israeli-Palestinian peace talks.
More than 40 Palestinians have been killed by Israeli troops in Gaza during a six-week border protest due to culminate on May 15, the day after the US Embassy move and when Palestinians traditionally lament homes and land lost with Israel's creation.
Although the clashes have not been on the scale of the Palestinian intifadas of 1987-1993 and 2000-2005, violence has erupted before over matters of sovereignty and religion.
In 1969 an Australian Messianic Christian tried to burn down Al-Aqsa Mosque. He failed but caused damage, and prompted fury across the Arab world.
In 2000, the Israeli politician Ariel Sharon, then opposition leader, led a group of Israeli lawmakers onto the Temple Mount/al-Haram al-Sharif complex. A Palestinian protest escalated into the second intifada.
Deadly confrontations also took place in July after Israel installed metal detectors at the complex's entrance after Arab-Israeli gunmen killed two Israeli policemen there.
Source: Reuters
Team: The White House advisers attended the inauguration along with other Washington delegates, including US Deputy Secretary of State John Sullivan (third from left in black) and Treasury Mnuchin (center)
White House advisers Jared Kushner and Ivanka Trump reportedly received a blessing from a rabbi who previously compared black people to monkeys
Israeli Prime Minister Benjamin Netanyahu (left) spoke at a reception welcoming the US delegation attended by both Ivanka and Jared
Ivanka and Jared were seen arriving to a reception for the US delegation. She posted this photo on Instagram
Trump 'feeble minded' over embassy move, says Iran
Iran has denounced President Donald Trump as 'feeble-minded' over Monday's controversial move of the US embassy to Jerusalem, calling for resistance from the Palestinians and the international community.
'America has entered a crisis of strategic decision-making that looks at the international arena immaturely and adventurously,' said parliament speaker Ali Larijani, a key establishment figure, at a conference on the Palestinian situation in Tehran.
'I believe the current US president is not capable of identifying and judging the long-term consequences of his actions,' he added.
The United States was due to open its new embassy in Jerusalem — known as Al-Quds in Iran — later on Monday amid widespread Palestinian anger and praise from Israelis.
'Spur-of-the-moment and uncalculated actions cannot continue in today's world. Feeblemindness is costly for statesmen and they will eventually have to pay the price,' Larijani said.
Iran is a key backer of Palestinian militant groups, including Hamas, and opposition to Israel has been a central tenet of its regime since the 1979 Islamic revolution.
Larijani called for an 'immediate reaction' from Palestinians, Islamic countries and the international community — including boycotts and official complaints to the United Nations.
The US 'must not think that such actions… can remain without a response,' he said
There have already been weeks of protests and clashes along the Gaza border, with 54 Palestinians killed by Israeli fire there since March 30.
No Israelis have been wounded and the military has faced criticism over the use of live fire.
Israel says it only opens fire when necessary to stop infiltrations, attacks and damage to the border fence, while accusing Hamas, the Islamist movement that runs the blockaded Gaza Strip, of seeking to use the protests as cover to carry out violence
Jerusalem's status is perhaps the thorniest issue in the Israeli-Palestinian conflict.
Israel considers the entire city its capital, while the Palestinians see east Jerusalem as the capital of their future state.
In the decades since 1967, international consensus has been that the city's status must be negotiated between the two sides, but Trump broke with that to global outrage.
He has argued that it helps make peace possible by taking Jerusalem 'off the table', but many have pointed out he has not announced any concessions in return from Israel.
Secretary of State Mike Pompeo on Sunday said the US was 'hard at work' on the peace process, which he declared was 'most decidedly not dead'.
Trump's initial decision led to a series of protests in various Middle Eastern and Muslim countries.
Meanwhile, Britain has no plans to move its Israel embassy from Tel Aviv to Jerusalem and still disagrees with the U.S. decision to do so, Prime Minister Theresa May's spokesman said on Monday.
'The PM said in December when the announcement was first made that we disagree with the U.S. decision to move its embassy to Jerusalem and recognise Jerusalem as the Israeli capital before a final status agreement.
The British embassy to Israel is based in Tel Aviv and we have no plans to move it,' the spokesman told reporters.
He was speaking on a day when the United States was due to open its embassy in Jerusalem, an event that has led to Palestinian protests.
Israeli gunfire killed two Palestinians and wounded at least 35 other protesters along the Gaza border on Monday, health officials said.
US Treasury Secretary Steven Mnuchin – part of a Washington delegation – this morning posted a photo of himself on Twitter with a plaque dedicating a square outside the new US embassy in Jerusalem
US President Donald Trump made the decision, which tossed aside decades of precedent, in December as he recognised Jerusalem as Israel's capital
The US is not the first embassy to open in Jerusalem – and won't be the last
When the United States opens its embassy in Jerusalem on Monday it will be the most high-profile diplomatic inauguration in the holy city, but not the first nor the last.
Several countries, mainly African and Latin American, have previously had their ambassadors based in Jerusalem and some are expected to return.
After the 1973 Yom Kippur war, Ivory Coast, Zaire (now the Democratic Republic of Congo) and Kenya severed relations with Israel in protest and closed the doors of their embassies in Jerusalem.
They later renewed relations but moved their missions to Tel Aviv.
In 1980 Israel enacted a law declaring Jerusalem, including the mainly Palestinian eastern zone, its 'complete and united' capital.
The United Nations Security Council branded the move illegal and adopted a resolution calling on 'those states that have established diplomatic missions at Jerusalem to withdraw such missions'.
A Stars and Stripes flower bed outside the new US embassy compound in Jerusalem
The Netherlands, Haiti and several Latin American countries complied.
Costa Rica and El Salvador returned to Jerusalem in 1984, but left again in 2006.
In the wake of Trump's announcement on December 6, some at least are heading back – and Israel is hoping for more.
Guatemalan President Jimmy Morales has said his country's embassy will move to Jerusalem on May 16, and Paraguay's foreign ministry said on Wednesday it would follow suit.
The Israeli foreign ministry said in a statement that Paraguayan President Horacio Cartes would attend the opening ceremony, which would take place 'by the end of the month'.
Romania's government, supported by the speaker of its parliament, has adopted a draft proposal to move its embassy, which would make it the first European Union member to do so.
But Romanian President Klaus Iohannis, who has frequently clashed with the government, opposes the move in the absence of an Israeli-Palestinian agreement, and has called for Prime Minister Viorica Dancila's resignation.
On a visit to Jerusalem last month, Dancila acknowledged that at this stage she did not have 'support of all parties as we would wish' to carry out the embassy move.
Czech President Milos Zeman has said he too would like to see his country's embassy transferred to Jerusalem.
He did not reveal any firm plan, however, and the government has only announced the reopening of its honorary consulate in Jerusalem and the establishment of a Czech cultural centre in the city.
On the other side of coin, Japanese Prime Minister Shinzo Abe told Palestinian president Mahmud Abbas his country would not move its Tel Aviv embassy to Jerusalem, official Palestinian media reported.
The EU is sticking firmly to the international community's decades-long position that sovereignty in Jerusalem can only be decided by negotiations between Israel and the Palestinians.
Shortly after the Trump announcement, Israeli Prime Minister Benjamin Netanyahu travelled to Brussels for talks with EU foreign ministers.
'I believe that all or most of the European countries will move their embassies to Jerusalem,' he told them, earning a chilly response from the bloc's foreign policy head Federica Mogherini.
'He can keep his expectations for others, because from the European Union member states' side this move will not come,' she said.
http://www.dailymail.co.uk/news/article-5728187/Trump-jubilant-Jared-Ivanka-open-U-S-embassy-Jerusalem-Israeli-snipers-kill-52.html#ixzz5FWFwyDH5
Story 2: President Trump Announces Comprehensive Plan To Reduce Drug Prices Through Competition, Incentives,
Negotiations, Regulation  and Transparency — Promises Lower Drug Prices — Tough Talk — Follow The Money — Videos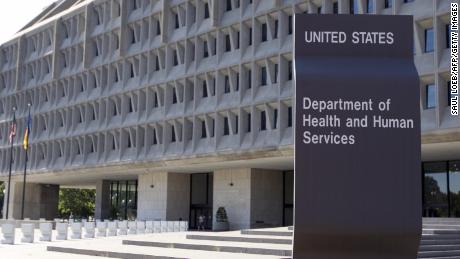 Number of People Receiving Medicare (2016): *
Total Medicare beneficiaries

• Aged

• Disabled

 56.8 million

• 47.8 million

•   9.0 million

Part A (Hospital Insurance, HI) beneficiaries

• Aged

• Disabled

 56.5 million

• 47.5 million

•   9.0 million

Part B (Supplementary Medical Insurance, SMI) beneficiaries

• Aged

• Disabled

 52.1 million

• 43.9 million

•   8.2 million

Part C (Medicare Advantage) beneficiaries
  17.6 million
Part D (Prescription Drug Benefit) beneficiaries
 43.2 million
·        Totals may not add due to rounding.
Medicare Eligibility:
Individuals ages 65 and over, who are eligible for Social Security payments
Individuals under 65 with a disability, who receive Social Security cash payments
People of all ages with end-stage renal disease
Average Benefit per Enrollee (2016):
Total: $12,829
Part A: $4,968
Part B: $5,558
Part D: $2,304
Status of Medicare Trust Funds (2016): *
Medicare Trust Funds (billions):
HI (Part A)
SMI

(Part B) (Part D)

Total
Assets at end of 2015
$193.8
$68.1   $1.3
$263.2
Total income in 2016

Payroll taxes
Interest
Taxation of Benefits
Premiums
General Revenue/Other

$290.8

$253.5
7.7
23.0
3.3
3.3

 $313.2  $106.2

—– —–
2.1   0
— — —–
72.1   13.8
239.0    92.4

$710.2

$253.5
9.8
23.0
89.1
334.7

Total expenditures in 2016

Benefits
Administrative Expenses

$285.4

$280.5 
     4.9

$293.4  $100.0

$289.5 $99.5 
      3.9     0.5

$678.7

$669.5 
     9.2

Net change in assets
$ 5.4
  $19.8   $6.3
$31.5
Assets at end of 2016
$199.1
$ 88.0    $7.6
$294.7
*Totals may not add due to rounding
Medicare Part A
Medicare Part A (HI) Financing and Tax Rate:
Financing: Primarily financed by payroll taxes
Tax rate paid by employee: 1.45%
Tax rate paid by employer: 1.45%
Total tax rate paid by both employer-employee: 2.90%
Total tax rate paid by self-employed: 2.90%
Beginning in 2013, workers pay an additional 0.9 percent of their earnings above $200,000 (for those who file an individual return) or $250,000 (for those who file a joint income tax return)
Medicare Part A Benefits (2018):
Hospital Benefits
– Initial deductible: $1,340

– Daily co-insurance:

$0 (1st ~ 60th day)
$335 (61st ~ 90th day)
$670 (91st ~ 150th day, lifetime reserve days)

Skilled Nursing Facility Benefits
– Deductible: $0

– Daily co-insurance:

$0 (1st ~ 20th day)
$167.50 (21st ~ 100th day)
– No benefits starting the 101st day

Home Health Services Benefits
– No deductible

– 20% of Medicare –approved amount for durable medical equipment

Hospice Benefits
– Deductible: $0

– Up to $5 co-payment per prescription for outpatient drugs for pain and symptom management
Medicare Part B
Financing:
About 25% by monthly premiums;
About 75% from general federal revenues
Medicare Part B Benefits (2018):
Coverage:
Physician and outpatient care, medical supplies, home health, and preventive services
Standard Monthly premiums:
The standard Part B premium is $134.00. However, most people who receive Social Security benefits will pay less ($130 on average) because Part B premiums increased more than the cost-of-living increase for 2018 Social Security benefits. Monthly premiums have been means-tested since 2007.

| | |
| --- | --- |
| If Your Yearly Income in 2016 was | You Pay |

| | | |
| --- | --- | --- |
| File Individual Tax Return | File Joint Tax Return | |
| $85,000 or below | $170,00 or below | $134.00 |
| $85,001 – $107,000 | $170,001 – $214,000 | $187.50 |
| $107,001 – $133,500 | $214,001 – $267,000 | $267.90 |
| $133,501 – $160,000 | $267,001 – $320,000 | $348.30 |
| above $160,000 | Above $320,000 | $428.60 |

Initial deductible:
$183.00
Co-pay:
20% of covered expenses
Penalty for late enrollment :
10% of monthly premium for each full 12 months of late enrollment for life (Exception: late enrollment due to cancellation of an employer-sponsored group insurance)
Medicare Part D
Financing:
• About 13% by monthly premiums;
• About 78% from general federal revenues
• About 9% from state payments and interest
Medicare Part D Benefits (2018):
Coverage:
Outpatient prescription drugs
Monthly premiums:
The national base beneficiary premium for 2018 is $35.02. As of 2011, monthly premiums are mean-tested.

| | |
| --- | --- |
| If Your Yearly Income in 2016 was | You Pay |

| | | |
| --- | --- | --- |
| File Individual Tax Return | File Joint Tax Return | |
| $85,000 or below | $170,00 or below | Plan Premium |
| $85,001 – $107,000 | $170,001 – $214,000 | $13.00+Plan Premium |
| $107,001 – $160,000 | $214,001 – $320,000 | $33.60+Plan Premium |
| $160,001 – $214,000 | $320,001 – $428,000 | $54.20+Plan Premium |
| above $214,000 | Above $428,000 | $74.80+Plan Premium |

Annual deductible
$405*
Co-insurance:
25% of drug costs between $405 and $3,750*:
Coverage gap:
44% out-of-pocket spending for generic drug costs between $3,750~$5,000*. A 65% discount is available on covered brand-name prescription drugs at the time of purchase.
Extra help:
Benefit for people with income less than $18,210 for an individual ($24,690 for a married couple living together) and up to $14,100 in resources ($28,150 for a married couple).
Note: Individual states might apply different criteria for extra help.
Penalty for late enrollment:
1% of the national average premium for each month not enrolled for life (Exception for late enrollment due to having prescription drug coverage that is as good as Medicare's).
* Varies by individual plans and indexed to the annual percentage increase in Part D expenditures thereafter.
Supplemental Insurance
Medigap:
Each state offers up to 10 standard plans.
Starting June 1 2010, plans E, H, I, or J are no longer available to buy. People who already have one of these plans are able to continue with it. Also, Plans M and N are new policies introduced in 2010.
23% of all Medicare beneficiaries have a Medigap policy.
Medicare Savings Programs:
Benefit for dual eligibles (those who qualify for Medicare and Medicaid benefits):
·   20% of Medicare beneficiaries received Medicaid in 2017.
Qualified Medicare Beneficiaries
(QMBs)
– Entitled to Medicare Part A

– Asset test

Not exceeding $7,560 for an individual;
Not exceeding $11,340 for married couples

– Monthly income limit: Most states: $1,032 for an individual or $1,392 for a couple

– Coverage: Medicare Part A & B premiums, deductibles and coinsurance.

Specified Low-Income Medicare Beneficiaries (SLMBs)
– Entitled to Medicare Part A

– Asset test:

Not exceeding $7,560 for an individual;
Not exceeding $11,340 for married couples

– Monthly income limit: Most states: $1,234 for an individual or $1,666 for a couple

– Coverage: Medicare Part B premiums only

Qualifying Individuals
(QIs)
– Limited number of beneficiaries per year

– Entitled to Medicare Part A

– Asset test:

Not exceeding $7,560 for an individual;
Not exceeding $11,340 for married couples

– Monthly income limit: Most states: $1,386 for an individual or $1,872 for a couple

– Coverage: Medicare Part B premiums only

Medicaid Only
(Non QMB, SLMB, or QI)
– Entitled to Medicare Part A and/or Part B and are eligible for full Medicaid benefits

– Typically, these individuals need to spend down to qualify for
Medicaid or fall into a Medicaid eligibility poverty group

– Coverage: Full Medicaid benefits, Medicare cost-sharing
liability
Note: Individual states might have less restrictive criteria for dual eligibility.
Medicare Advantage (MA):
Eligibility to choose a MA plan: People who are enrolled in both Medicare A and B, pay the Part B monthly premium, do not have end-state renal disease, and live in the service area of the plan.
Formerly know as Medicare+Choice or Medicare Health Plans.
Benefits are provided by private insurance companies.
Premiums, cost sharing, and coverage vary by plan.
18.4 Million enrollees (32% of all Medicare enrollees) in 2016.
http://www.ncpssm.org/our-issues/medicare/medicare-fast-facts/
WATCH LIVE: President Trump to discuss lowering drug prices
Trump announces plan to bring drug prices "back down to Earth"
HHS Secretary Alex Azar On President Donald Trump's Drug Price Plans | CNBC
Trump unveils sweeping plan to lower prescription drug costs
White House press briefing with Sarah Sanders | Friday, 11 May 2018
Trump Unveils Plan To Lower Prices On Prescription Drugs
Trump takes on high drug prices
HHS Secretary: Americans will get more affordable drug prices
Trump's drug price plan applauded by pharmacist in Congress
Here's Why Trump's Prescription Drug Plan Won't Work
Why Is Healthcare So Expensive?
Why Is Health Insurance so Complicated?
The real reason American health care is so expensive
Why the U.S. pays more for health care than the rest of the world
Health Care Costs
What Goes Into a Medical Bill
Medicare
What Are Medicare's Four Parts?
What is Medicare Part D?
Medicare 101: Medicare Part A, Part B, Part C, and Part D Explained
Paying for Medicines: Tiering, Formularies, and Medicare Part D
Medicare Part D – 5 Things To Know Before You Enroll in a Part D Plan
Part D Options When You Don't Take Prescription Drugs
Medicare Part D Stages of Your Journey
Medicaid
HHS Sec. Alex Azar Presents "The Most Comprehensive Attack On Prescription Drug Affordability In History"
Following Friday's announcement on lowering prescription drug costs, Health & Human Services Secretary Alex Azar explained the president's new 50-point plan to lower health costs at the White House press briefing:
(You can watch Sarah Sanders answer questions for Friday here)
"There are over 50 actions that we have in — in the blueprint. And this is, again, not one-and-done, OK? We are learning. We are open. We're hearing. We want to — we want this to be an active, ongoing process. This doesn't get solved tomorrow. It's going to take years of restructuring this system, but these are big. They're bold steps. This is the most comprehensive attack on prescription drug affordability in history by any president," Azar explained.
Trump's plan, called "American Patients First," seeks to increase competition, improve negotiation and create incentives to lower list prices of prescription drugs. It also includes rebate-sharing in Medicare drug plans, promoting generics and copycat versions of drugs and requiring drug manufacturers to publish list prices for drugs in television advertisements.
AZAR: Thank you, Sarah. Good afternoon, everyone. Well, as the president said earlier, we need a system for prescription drug prices that puts American patients first and one that takes case of America's patients and doesn't take advantage of them. What I wanted to do was try to just put a frame together for the actions that you'll see in the blueprint and what the president and I talked about today to – so you just have a sense where we're going here.

There are four major problems that we face. The first is high list prices for drugs. The second is government rules that get in the way of plans getting good deals for our senior citizens in our Medicare program. The third if foreign countries free riding off of American innovation. And the fourth is high out of pocket costs, especially for our seniors.

So, as you heard from the president today, this administration has already made a lot of progress in this regard. So, in the first year and a half in office the FDA has approved more generic drugs than ever before in history saving $8.8 billion in the first year. We also changed Medicare's reimbursement rules to bring down the out of pocket spending for senior citizens saving them $320 million out of pocket on the drugs that they buy each year.

That work and the work that we're laying out now in the president's blueprint, it's focused on four strategies to help fix this very complex problem that we face. First, increase competition. Second, increased and better negotiation. Third, incentives to actually lower list prices. And, fourth, lowering out of pocket costs.

So, first, it's crucial that we have more competition in the prescription drug markets. That means we need a vital and vibrant generic drug industry and generic drug market. We need to foster and nurture a new competitive biosimilar generic drug market. Those are the generics essentially for those really complex, expensive biologic medicines. AZAR: We need to foster and nurture that. We also have to get after pharma companies who engage in anti-competitive practices and try to block the entry of generics or biosimilar products to market by, for instance, blocking access to their product so they can't do the studies they need to do in order to get approval of an affordable generic or biosimilar market.

So, we're going to go after all these kinds of abuses. Second, we've got to bring more private sector negotiation and better tools to our Medicare program so we get the best deals.

The Part D drug discount program for senior citizens is now 15 years old. I was there when we created it and helped to launch it. And when we did it, it was the — it was — it still is a great program, but it had the best tools, it was the best at negotiating great deals for our senior citizens.

And really was able to drive type formularies that were very efficient, and that's what's helped keep the cost of that Part D drug plan down below forecast and constantly low premiums throughout its time. But, over 15 years as so often happens with government programs, it got frozen in place.

And the private sector kept adapting and learning, especially after the economic crisis in 2007 how to control drug spend even better, OK? Part D stayed more static. We need now to bring the same tools that are available to the private sector to those Part D drug plans so they can negotiate better.

We need to unleash them so they can drive great deals for our seniors. We also have another part of our program, a major part which is called Part B. These are the drugs the physician administers. Mentioned those in the Rose Garden.

Those are — these right now are paid basically on a list price plus a markup. They send us a bill, we write a check. There's no negotiation involved in that at all and the President has proposed in his budget, and we are reemphasizing we have got to figure out ways to move those drugs, especially the high cost ones into the private Part D drug plan negotiations.

So that we can get a deal and start getting bargains on that for our seniors and for taxpayers, we need to look at other mechanisms. And you'll see that in the blueprint, some other ones that also help us negotiate better deals there for those plans.

Third, and this is a very complex area. Right now we have to bring incentives to lower list drug prices, OK? Right now, every incentive in the system is to increase and have high list drug prices. Because everybody in the system except the patient and the taxpayer is wetting their beak along the way.

They're getting a — they're getting a percent of that list price. List price goes up, list price higher, everybody makes more money along the way, so that it's just — the math just works that way. We need to try to flip the incentives backwards so that financially it makes less sense to increase prices.

So one of the things we're going to do, the President — I talked about this in the Rose Garden, is that we are having the FDA look at how we can require, in direct to consumer TV ads, that you have to disclose the list price of your drug.

We believe it's an important part of fair balance, that if you're telling a patient, activating a patient to have a discussion with their doctor about a drug, telling them all the good things that drug can do for them, it's material and relevant to know if it's a $50,000 or a $100 drug.

Because often that patient is going to have to bear a lot of that cost. In addition, we have in Medicaid and Medicare some key incentives that we can turn around on list prices. As part of Obamacare, one of the deals with the pharma industry was capping the statutory rebates on drugs in the Medicaid program at 100 percent.

We are going to work with Congress to look at overturning that cap on rebates. That again will make the math work so that when you increase your list price, it's going to cost more money if you're a pharma executive thinking about raising prices. AZAR: We're also proposing — we want to think about some really creative ideas of — in our programs of reversing those incentives. So right now in our drug discount program, if you have a drug that fits into one of these protected classes, it's almost impossible for the drug plan to negotiate and get any kind of discount from you, OK?

Well, that's a — that — everybody gets that. What if, instead, we say, "You only get to be in that protected class if you haven't raised your list price in the previous 18 months"? What if we say, "You can be exempt from these specialty tiers, where you — where the patient has to pay a lot out of pocket, but only if you haven't increased your list price in the previous 18 months"? So a lot of tools like that.

The other big area we have to look at is the entire system of rebates that we have with pharmacy benefit managers. We are calling into question today the entire structure of using rebates as the method of negotiating discounts in the pharmacy channel, because right now, every incentive is for the drug company to have a very high list price, and to negotiate rebates down, often in a very nontransparent way.

What if, instead, we said, "No rebates. Flat price, fixed price in the contracts"; take away this whole, what's called the gross-to-spread that removes that, and makes people indifferent to what the list price is in — in — in that system, and takes away the incentives, where even the pharmacy benefit manager makes money from higher list prices?

We also have a — a real issue that we've got a look at, which is the role of compensation for pharmacy benefit managers. They're taking it now from both sides. They're getting compensated by their customers, the insurance companies, but they're also getting compensated by the drug companies they're supposed to be negotiating against. They're getting rebates, and keeping some of the rebates. They're getting administrative fees.

Should we move to a fiduciary model, where the pharmacy benefit manager works for the insurance company or the individual, and only is compensated by the insurance company or individual; forbid renumeration from the — from the pharmaceutical company, so that it's all completely on one side there, complete alignment of interest?

And then finally, how do we lower out-of-pocket drug costs? Well, as the president talked about it, we're going to get rid of — we're going to get rid of these gag rules, OK? Right now, some pharmacy benefit managers are telling pharmacists, "You're not allowed to tell the patient that if they paid cash for this generic drug, it would be cheaper for you than if you run it through your insurance." We think that's unconscionable, and in part D, we're going to work to — we're going to work to block that.

We also think it's a right, that when you're sitting there with your doctor, you ought to be able to know what your out-of-pocket is for drug you're going to be prescribed under your precise drug plan, and you ought to have that information. And you ought to have information on what competing drugs are that your doctor's not prescribing, and what you would pay out-of-pocket for that. And that ought to be across the part B plan, and the part D plan.

Let me give you an example: You're in with a doctor. This doctor has an infusion clinic, OK, as part of their office. OK, so they write you a drug that might be an infused drug. You might have a $300 co-pay for that. Well, wouldn't you like to know that if the doctor instead wrote you a self-injectable drug, you'd have a $20 co-pay? And you could at least have an informed discussion. So we think that kind of informed consumer on out-of-pocket will also help drive real savings in the system.

So these are just some of the measures. There are over 50 actions that we have in — in the blueprint. And this is, again, not one-and-done, OK? We are learning. We are open. We're hearing. We want to — we want this to be an active, ongoing process. This doesn't get solved tomorrow. It's going to take years of restructuring this system, but these are big. They're bold steps. This is the most comprehensive attack on prescription drug affordability in history by any president. And I'm just grateful President Trump is, you know, standing behind us to — and — and encouraging us to do these kind of bold measures.

So with that said, let me open it up to questions.QUESTION: There's a tremendous number of moving parts in — in this blueprint, many of which will require legislative action. How much of this works without the rest? Do you have to do it all, or can you do just part of it?

And — and how much can be done through executive action versus legislation?

AZAR: That's a great question. Most of this, we believe, can be done by executive action. Now, we are more than happy to work with Congress on a bipartisan basis, so many of these solutions ought to be attracting bipartisan support. We all acknowledge this. These are problems we have to deal with.

But we believe most of these actions are steps that we can take using our regulatory authorities, especially with the power in the Medicare program.

They are — few of them are interdependent, and so it's not as if any one is requiring a preceding act, there. We think we can attack many of these steps.

It is complex, though. It is very — because the system is rocket science. It's unbelievably complex. And this — it is a very sophisticated approach, hitting at so many of the financial and business levers behind the system.

Instead of throwing just sort of political speak at this as — as it would have been easy to do, it's a very business mindset focus on how do you actually change the underlying financial levers here to genuinely solve the problems?

That's what the president wants. He wants it to actually solve the problem and lead to results.

QUESTION: Mr. Secretary?

AZAR: Hi.

QUESTION: Mr. Secretary, thank you. How soon will consumers actually see lower drug prices?

AZAR: Yes, so already they're seeing lower drug prices from that historic level of generic drug approval last year. That's almost $9 billion a year from all those generics on the market. The cuts that we made on how we reimburse on Medicare drugs, $320 million a year from that already; As we make more of these — we're going to — we are — we are certainly moving forward with any of these changes to make sure that they're going to see it in the pocketbook right away.

You know, let's — so it — it'll — it's going to take time. Some of this will take regulatory action. We'll have to go through the administrative process.

But I can tell you, as soon as I walked out of the Rose Garden — you know what the first question the president and the chief of staff had was?

QUESTION: (Inaudible)?

AZAR: When's the execution? I want the execution framework. We're going to have a meeting next week on the timelines and getting it all done.

So there's…

QUESTION: Is it a matter of weeks or is it months, that consumers could actually see that benefit?

AZAR: It's — it's going to be months for the kind of actions that we need to take, here. Again, this is — this is — it took decades to erect this very complex interwoven system.

We're talking about entrenched market players, complex financial arrangements that have — would have to be redesigned.

So I don't want to overpromise that, somehow, you know, on Monday, there's a radical change. But there's a deep commitment that this is — this is fundamental, structural change that we're talking about, to — to our system.

QUESTION: Mr. Secretary?

AZAR: Yes?

QUESTION: Mr. Secretary, thank you very much (ph). India is making a lot of jokes (ph). (Inaudible) how India is going to be effected to this (inaudible) today?

Also, at the same time, next month is Yoga International Day announced by the United Nations and the prime minister of India. How yoga can help — maybe you don't need any drugs if you have yoga?

AZAR: Well, I'll stick with the first one, which is the generic — which is generic drugs. Generic drugs, competition in our system is absolutely vital. That's why — deep commitment of the administration to remove any anti-competitive barriers to generic competition.

QUESTION: Mr. Secretary?

AZAR: Yes?

QUESTION: You talked about calling into question the entire rebate structure.

AZAR: Yes.

QUESTION: Specifically what steps are you doing to — now, and when might consumers see change on that?

AZAR: Yes. So as part of the blueprint, we're releasing a request for information that's the initiation of seeking input. This is — this is the restructure — this is the possible restructuring of a major sector of the economy.

One doesn't do that lightly. It's beginning a national dialogue with the public, with — with stakeholders, with Congress on — if we were to do this, if we were to outlaw rebates, say in the Part D Drug Discount Program, and instead require that the products be discounted at a fixed price.

So, for instance, just to explain how this works now, let's say you have $1,000 drug. You go to the pharmacy benefit manager and say, hey, if you cover my drug, I'll give you a 30 percent rebate on that after the fact if any of your patients use this. OK, so a $300 rebate on that.

What this would say is instead of that, you would have to negotiate and the contract would say you get reimbursed $700 this year, and then maybe $702 next year, if — for — for some inflation. So, it's fixed and indifferent than to list price. So this game — what goes on now is frankly, a bit of a game, which is the drug company negotiates this 30 percent rebate and then, the next day, increases price 30 percent.

And it's — it's this game of chase that goes on. Instead, fix price, make everything indifferent to this list price and all the fees not be based on — on a percent of this artificial list price, which for so many people is like the rack rate on the back of your hotel room door. You know, almost nobody pays it. But too many people now in the health care system are paying it, and they're suffering from that.

QUESTION: But, any timeline for this, like how long it's going to take, or?

AZAR: Well that's a — so, this is out today and we're going to seek comment. And we want to learn. And then we'll — we're going to — we're going to move forward on that if it makes sense. And we need to learn how to restructure — restructure things.

I believe that even one pharmacy benefit manager just yesterday talked about this precise issue of restructuring their contracts to get out of this rebate spread conundrum that the world is in. So I believe it's doable and I think it will have tremendous systemic impact. Yes.

QUESTION: Mr. Secretary, there are a couple of notorious examples in the last couple of years of drug companies buying drugs that have been on the market for years and suddenly raising their prices extraordinarily.

AZAR: Yes.

QUESTION: Is there anything in this blueprint that addresses that…

AZAR: There is, yes.

QUESTION: … For example, the — the EpiPen situation a couple years ago?

AZAR: There is. So, one of the elements on increasing the power of negotiation that we're doing in this plan is if a sole-source generic drug — which is what these instances that have gotten so much attention in the past several years, this is when you have one generic drug out there.

And if there is any increase in price by a sole-source generic, we are going to allow the drug plan to reopen their drug formulary immediately and take action against that drug, whereas right now they have to wait the — for the end of the year on the new plan cycle. They can immediately go after that drug, come up with alternative drugs or create preferential treatment for other drugs right away, if there's any increase in price of a sole-sourced generic.

QUESTION: Mr. Secretary?

AZAR: Yes.

QUESTION: Yes. So you're talking about the increases in drug prices, while in areas like Maryland and Virginia insurers are talking about double digit health insurance premium increases. There's a Maryland regulator that's said something like the ACA is in the death spiral and echoing past words (ph) of the president. What are you doing to deal with that? Does HHS just accept these premium predictions as reality? What are you doing to reduce those costs?

AZAR: So — so, some of these premium submissions right now, it is the very beginning of a process that happens with state regulators around — around those insurance designs. These price increases were happening under President Obama. They continue because of the structural infirmities in how Obamacare was designed.

This is why the president has been so adamant about producing alternative, affordable options for patients because for so many — the 28 million forgotten men and women in this country have been forced out of the individual market. And they're sitting there without insurance, even though they were promised they would have accessible, affordable, competitive insurance that they could keep.

You know, 6.7 million Americans paid $3.1 billion in the Obamacare taxes for the privilege of not buying insurance they couldn't afford and didn't want. And 80 percent of them make $50,000 or less.

So we're trying to bring short-term plans as an option for people. We're trying to bring association health plans out of the Labor Department as options for people. The president is just — We want to keep looking for more options to get people out of some of the traps that the — the Obamacare system has created of these high-cost and uncompetitive plans for people.

Yes?

QUESTION: Mr. Secretary, I have a question about another issue at HHS — HHS (ph), actually. Justice Department has indicated the department is set to change an Obamacare rule that would bar medical practitioners from denying mental treatment to transgender people, including gender reassignment surgery. Will HHS repeal that rule?

AZAR: I'm not familiar with that — with that particular issue, so I'm going to — I'm — I'm going to talk about drug price. I'm not familiar with that. I'll look into that when I get back over to the department. Thank you.

Yes?

QUESTION: Thank you. So you talked about Medicare Part B, negotiating better — better prices. That is same thing that the president referred to when he said that other countries' socialized Medicare — medicine systems are — are ripping us off. Why is that OK for Medicare, but not for other countries?

AZAR: So the difference is — the difference is having entities negotiate in a competitive environment. So what happens in some of these socialist countries? I dealt with them in the past. What they do is they say, "You don't come into this country unless you pay this low price, and here's — here's a low, below-market, noncompetitive price. You either pay it, or you don't come into this country." And they don't really care if the people of their country don't get access to that drug, and the people aren't informed, even, that they don't have access to that medicine in these — in these ration systems.

And so that's completely different from what we're doing, where we're harnessing the power of the private negotiating market to negotiate deals.

So for instance, the way Part D works, the system that we want to try to emulate and use tools from in that Part B, is one drug plan might say, "I'm not going to cover this drug because I didn't get a good enough deal," and then another plan might cover that drug because they think they got a good enough deal. But the key is, the senior citizen's in the driver's seat. They get to say, "All right, then I'm going to choose. I need that drug. I'm going to buy this plan, and I'll pay the premium for that plan, because I want insurance there."

You know, if you're in a socialized country, it's one-size-fits-all. You can't exit, except gone and — getting on an airplane to America, where you can get access to that medicine.

So yes?

QUESTION: Mr. Secretary, thank you. When people hear about this plan, read about this plan over the upcoming days, they're presumably going to learn about yourself as well, and they might say, "Wait a minute. Somebody who was a pharma executive is now going to be the one in charge of lowering drug prices." How is that going to work? Your pitch to Americans, that they can trust you to oversee this effort would be what?

AZAR: I'd say trust us by our actions, and by the deeds in the blueprint: over 50 action plans that are hard-hitting. It's the hardest-hitting plan ever proposed by a president across the entire spectrum of every player in this industry to drive down drug prices, and make drugs more affordable. And this is exactly — I know this from having been on the other side, running a drug company, in these — and these issues, which is, I actually looked at, if you could lower drug prices. It didn't work for any one company. You —

This is how perverse the system is: You put yourself at a disadvantage in the system by having a lower-list-price drug than others, again, because every player in the system makes more money as a percent off of that list price. This is precisely why I'm so excited to be here in government, with the knowledge that I've got, and this team has about how we can change the rules of the road, and actually change the system, so that we can reverse those incentives to make that work, make those choices work, bring down drug prices, and make things more affordable.
Trump Promises Lower Drug Prices, but Drops Populist Solutions

Image

CreditTom Brenner/The New York Times

WASHINGTON — President Trump vowed on Friday to "bring soaring drug prices back down to earth" by promoting competition among pharmaceutical companies, and he suggested that the government could require drugmakers to disclose prices in their ubiquitous television advertising.

But he dropped the popular and populist proposals of his presidential campaign, opting not to have the federal government directly negotiate lower drug prices for Medicare. And he chose not to allow American consumers to import low-cost medicines from abroad.

He would instead give private entities more tools to negotiate better deals on behalf of consumers, insurers and employers.

Speaking in the sun-splashed Rose Garden of the White House, Mr. Trump said that a "tangled web of special interests" had conspired to keep drug prices high at the expense of American consumers.Everyone involved in the broken system — the drugmakers, insurance companies, distributors, pharmacy benefit managers and many others — contribute to the problem," Mr. Trump said. "Government has also been part of the problem because previous leaders turned a blind eye to this incredible abuse. But under this administration we are putting American patients first."

His proposals hardly put a scare into the system he criticized.

Ronny Gal, a securities analyst at Sanford C. Bernstein & Company, said the president's speech was "very, very positive to pharma," and he added, "We have not seen anything about that speech which should concern investors" in the pharmaceutical industry.

Shares of several major drug and biotech companies rose immediately after the speech, as did the stocks of pharmacy benefit managers, the "middlemen" who Mr. Trump said had gotten "very, very rich." The Nasdaq Biotechnology Index rose 2.7 percent on Friday. CVS Health, which manages pharmacy benefits for many insurers and employers, finished up 3.2 percent.

Mr. Trump and other Republicans are eager to show an achievement on health care this year to counter arguments by Democrats who say that Americans are losing coverage because of Mr. Trump's efforts to sabotage the Affordable Care Act. Soaring pharmaceutical prices are directly hitting consumer wallets, and high-profile cases — like the sudden jump in the price of EpiPens or the jailing of the hedge fund manager Martin Shkreli, who greatly increased the price of a drug under his control — have turned pharmaceuticals into a hot political topic.

Many of Mr. Trump's ideas can be put into effect through regulations or guidance documents. Some will require legislation.

Republicans in Congress welcomed the president's attention to high drug prices and promised to review his proposals, which Mr. Trump said would "derail the gravy train for special interests."

Democrats embraced the opportunity to push health care back to the center of the political debate.

"President Trump offered little more than window dressing to combat the rising cost of drugs — a problem that is pinching the pocketbook of far too many Americans," Senator Chuck Schumer of New York, the Democratic leader, said after the speech. "We Democrats have offered a better deal on prescription drugs through true transparency, Medicare Part D negotiation, and a cop on the beat to police and stop exorbitant price hikes."

After supporting some of those same proposals on the campaign trail, Mr. Trump pivoted to a different approach. He said his administration would provide new powers for Medicare's private prescription drug plans, known as Part D, to negotiate lower prices but he would not use the purchasing power of the federal government to conduct direct negotiations. He said he would make it easier for pharmacists to inform patients of cheaper alternatives and would speed the approval of over-the-counter drugs "so that patients can get more medicines without prescription."

Mr. Trump also denounced foreign countries that he said "extort unreasonably low prices from U.S. drugmakers" so that their citizens often pay much less than American consumers for the same drugs.

"America will not be cheated any longer, and especially will not be cheated by foreign countries," Mr. Trump said. He directed his trade representative to "make fixing this injustice a top priority" in negotiations with every trading partner.

"It's time to end the global freeloading once and for all," Mr. Trump said.

It is not clear why higher profits in other countries would be passed on to American consumers in the form of lower prices, and officials in those countries pushed back hard.

"With our price regulations, drug companies are still making profits — just lower profits than in the United States," said Dr. Mitchell Levine, the chairman of Canada's Patented Medicine Prices Review Board, which reviews prices to ensure they are not excessive.

The administration floated several ideas that could radically change the marketing of prescription drugs.

Alex M. Azar II, the secretary of health and human services, said the Food and Drug Administration would explore requiring drug companies to disclose list prices in their television advertisements.

The government, he said, will consider whether to "outlaw rebates" — the discounts and price concessions that are a key link in the drug supply chain. Pharmacy benefit managers are hired by insurers and large employers to negotiate lower drug prices, but they also receive rebate payments from drugmakers, creating a potential conflict of interest, the administration said.

Mr. Trump said he would end "the dishonest double-dealing that allows the middleman to pocket rebates and discounts that should be passed on to consumers and patients."

Mark Merritt, the president and chief executive of the Pharmaceutical Care Management Association, which represents drug benefit managers, said the real problem was the high prices set by drugmakers.

"Getting rid of rebates and other price concessions would leave patients and payers, including Medicaid and Medicare, at the mercy of drug manufacturers' pricing strategies," Mr. Merritt said.

Thomas M. Moriarty, an executive vice president of CVS Health, said his company already offers clients the option to share rebates and discounts with consumers when they fill prescriptions.

Experts said some of the president's ideas could help lower drug prices.

"It's framed as a pro-competitive agenda, and touches on a range of government programs that the administration can change through regulation — so that the president can take unilateral action," said Daniel N. Mendelson, the president of Avalere Health, a research and consulting company. "The trick here for the administration is to do something visible before the midterm elections, so they can take credit for an action that reduces drug prices for consumers."

Mr. Trump's "blueprint to lower drug prices" has four main themes: increasing competition in drug markets; giving private plans more tools to negotiate discounts for Medicare beneficiaries; providing new incentives for drug manufacturers to reduce list prices; and cutting consumers' out-of-pocket costs.

The administration would lower out-of-pocket costs for Medicare patients by requiring prescription drug plans to pass on some of the discounts and rebates they receive from drug manufacturers. Patients could see those savings at the pharmacy counter. At the same time, Medicare officials say, there could be a modest increase in premiums for Medicare drug coverage.

Health policy experts like this idea because it reduces the burden on patients with serious chronic illnesses and spreads the expense of needed medications across the entire insured population.

But Democrats said Mr. Trump's policy prescriptions fell far short of what was needed, especially next to the populist promises he made during the 2016 campaign.

"I think very expensive champagne will be popping in drug company boardrooms across the country tonight," said Representative Elijah E. Cummings, Democrat of Maryland, who has been investigating drug prices for the last year. "The president is apparently abandoning his campaign promise to authorize Medicare to negotiate directly with drug companies to lower prices."

Administration officials were somewhat defensive about the president's plan, saying it was bold and significant even though it was not what Democrats wanted — or what candidate Trump favored.

In a round of television interviews on Friday, Mr. Azar said the president's plan included "over 50 different initiatives — very sophisticated, the kind of thing you'd expect from a C.E.O. like Donald Trump, getting at the real heart of the business problem."

Mr. Azar said the president's plan would "unleash those who negotiate for us with the greater powers of the private sector" to obtain good deals.

In trade negotiations, the White House wants to put pressure on other countries to increase the prices of brand-name drugs, with the expectation that pharmaceutical companies would then lower prices here at home.

America's trading partners "need to pay more because they're using socialist price controls, market access controls, to get unfair pricing," said Mr. Azar, a former top executive at the drugmaker Eli Lilly and Company. "And they're doing it on the backs of their patients. God help you if you get cancer in some of these countries."

Other nations, also struggling with high drug prices, scorned Mr. Trump's advice on this issue.

"Drug manufacturers in the United States set their own prices, and that is not the norm elsewhere in the world," a spokesman for the 28-member European Union said on Friday. "E.U. member states have government entities that either negotiate drug prices or decide not to cover drugs whose prices they deem excessive. No similar negotiating happens in the U.S."

Katie Thomas contributed reporting from Chicago, and Peter Baker from Washington.
6 Takeaways From Trump's Plans to Try to Lower Drug Prices
President Trump has the power to sink pharmaceutical stocks with a single jab about high drug prices.
But in a much-anticipated speech on the topic on Friday, Mr. Trump largely avoided the issues the industry fears the most, such as allowing Medicare to directly negotiate drug prices, or allowing Americans to import drugs. Investors noticed: Stocks of major drug companies rose after his speech, as did those of pharmacy benefit managers, or the "middlemen" that Mr. Trump said were getting "very, very rich."
As the health care world parsed the president's newly released "blueprint" to lower drug prices, the overarching insight seemed to be this: The drug industry's formidable lobbyists had won some key victories, even if they did not escape entirely unscathed. Many proposals were light on detail and will need action by Congress to become real.
Yet Mr. Trump won some praise for having taken a stab at tackling such a complex and vitally important issue to many Americans.
Here is a rundown of the key proposals unveiled on Friday.
Lower drug prices for older people
On the campaign trail, Mr. Trump embraced allowing Medicare to negotiate the price of the drugs it buys for older people, an issue traditionally supported by Democrats but long opposed by Republicans — and the powerful drug industry.
Friday's proposal falls far short of that goal. But it does include some ideas for giving the government better leverage in negotiating with drug companies. It calls for exploring whether to allow Medicare drug plans to pay different amounts for the same drug, depending on the illness involved. And it would experiment with "value-based purchasing" in federal programs, essentially a money-back guarantee in which a drugmaker promises to refund money if a medication does not work as expected. Drug companies and insurers are increasingly entering into these kind of arrangements, although the evidence is far from clear that they lower costs.
The administration also reiterated earlier proposals: making generic drugs free for some low-income older people on Medicare and allowing people to keep a portion of the rebates that are normally pocketed by the insurers that manage the Medicare drug program.
Persuade other countries to pay more
One key proposal would involve pressuring other countries to raise their prices for prescription medicines. Drug prices in the United States are the highest in the world; many countries with centralized health care systems have successfully negotiated lower prices from pharmaceutical companies.
Mr. Trump, echoing the longstanding position of the drug industry, has said these companies are "free-riding" off the ingenuity of American corporations, and that high drug prices in the United States are subsidizing innovation that benefits the whole world.
The Trump administration plans to work with several federal agencies to address what it described as this "unfair disparity."
But it is unclear whether other countries would be willing to raise their prices, or whether doing so would lead drug companies — which are beholden to shareholders hungry for profit — to lower prices in the United States.
Require drug ads to include the price
Prescription drug commercials are ubiquitous. But what if those ads had to disclose the drug's price? That is something the Trump administration says it wants to explore.
The idea would certainly grab attention, and fear of a consumer backlash could pressure some drugmakers into dropping their prices.
But the notion poses a lot of issues For one: which price? The list price, which is about what a pharmacy would charge if someone paid for the drug in cash? Or the discounted price that insurers and employers pay? Most consumers have health insurance and pay a much smaller out-of-pocket cost, although that can still add up to thousands of dollars a month.
Other questions include whether such a requirement would survive a First Amendment challenge, and whether posting a high sticker price — which few ultimately pay — could dissuade patients seeking out a necessary drug.
Story 3: Clinton Obama Democrat Criminal Conspiracy Against Trump Using Intelligence Community — CIA, FBI, NSA, and Department of Justice — Failed Attempt To Use Russian Oligarch Oleg Deripaska To Establish Trump Link With Russians/Putin Through Paul Manafort, Former Trump Campaign Manager — Massive Cover-Up and Political Scandal — Video
Report: Robert Mueller may have a conflict of interest
Conflict of interest for Robert Mueller?
Son of man who went missing in Iran speaks out
Did the US fail Bob Levinson?
Family of Robert Levinson: 'We feel betrayed'
Pictures Released of Captured Former FBI Agent Bob Levinson Possibly in Iran
Captured ex-FBI agent Robert Levinson pleads for help
Mueller may have a conflict — and it leads directly to a Russian oligarch
BY JOHN SOLOMON, OPINION CONTRIBUTOR — 05/14/18 03:30 PM EDT 11,219
THE VIEWS EXPRESSED BY CONTRIBUTORS ARE THEIR OWN AND NOT THE VIEW OF THE HILL
Special counsel Robert Mueller has withstood relentless political attacks, many distorting his record of distinguished government service.
But there's one episode even Mueller's former law enforcement comrades — and independent ethicists — acknowledge raises legitimate legal issues and a possible conflict of interest in his overseeing the Russia election probe.
In 2009, when Mueller ran the FBI, the bureau asked Russian oligarch Oleg Deripaska to spend millions of his own dollars funding an FBI-supervised operation to rescue a retired FBI agent, Robert Levinson, captured in Iran while working for the CIA in 2007.
Yes, that's the same Deripaska who has surfaced in Mueller's current investigation and who was recently sanctioned by the Trump administration.
The Levinson mission is confirmed by more than a dozen participants inside and outside the FBI, including Deripaska, his lawyer, the Levinson family and a retired agent who supervised the case. Mueller was kept apprised of the operation, officials told me.
Some aspects of Deripaska's help were chronicled in a 2016 book by reporter Barry Meier, but sources provide extensive new information about his role.
They said FBI agents courted Deripaska in 2009 in a series of secret hotel meetings in Paris; Vienna; Budapest, Hungary, and Washington. Agents persuaded the aluminum industry magnate to underwrite the mission. The Russian billionaire insisted the operation neither involve nor harm his homeland.
"We knew he was paying for his team helping us, and that probably ran into the millions," a U.S. official involved in the operation confirmed.
One agent who helped court Deripaska was Andrew McCabe, the recently fired FBI deputy director who played a seminal role starting the Trump-Russia case, multiple sources confirmed.
Deripaska's lawyer said the Russian ultimately spent $25 million assembling a private search and rescue team that worked with Iranian contacts under the FBI's watchful eye. Photos and videos indicating Levinson was alive were uncovered.
Then in fall 2010, the operation secured an offer to free Levinson. The deal was scuttled, however, when the State Department become uncomfortable with Iran's terms, according to Deripaska's lawyer and the Levinson family.
FBI officials confirmed State hampered their efforts.
"We tried to turn over every stone we could to rescue Bob, but every time we started to get close, the State Department seemed to always get in the way," said Robyn Gritz, the retired agent who supervised the Levinson case in 2009, when Deripaska first cooperated, but who left for another position in 2010 before the Iranian offer arrived. "I kept Director Mueller and Deputy Director [John] Pistole informed of the various efforts and operations, and they offered to intervene with State, if necessary."
FBI officials ended the operation in 2011, concerned that Deripaska's Iranian contacts couldn't deliver with all the U.S. infighting. Levinson was never found; his whereabouts remain a mystery, 11 years after he disappeared.
"Deripaska's efforts came very close to success," said David McGee, a former federal prosecutor who represents Levinson's family. "We were told at one point that the terms of Levinson's release had been agreed to by Iran and the U.S. and included a statement by then-Secretary of State Hillary Clinton pointing a finger away from Iran. At the last minute, Secretary Clinton decided not to make the agreed-on statement."
The State Department declined comment, and a spokesman for Clinton did not offer comment. Mueller's spokesman, Peter Carr, declined to answer questions. As did McCabe.
The FBI had three reasons for choosing Deripaska for a mission worthy of a spy novel. First, his aluminum empire had business in Iran. Second, the FBI wanted a foreigner to fund the operation because spending money in Iran might violate U.S. sanctions and other laws. Third, agents knew Deripaska had been banished since 2006 from the United States by State over reports he had ties to organized crime and other nefarious activities. He denies the allegations, and nothing was ever proven in court.
The FBI rewarded Deripaska for his help. In fall 2009, according to U.S. entry records, Deripaska visited Washington on a rare law enforcement parole visa. And since 2011, he has been granted entry at least eight times on a diplomatic passport, even though he doesn't work for the Russian Foreign Ministry.
Former FBI officials confirm they arranged the access.
Deripaska said in a statement through Adam Waldman, his American lawyer, that FBI agents told him State's reasons for blocking his U.S. visa were "merely a pretext."
"The FBI said they had undertaken a careful background check, and if there was any validity to the State Department smears, they would not have reached out to me for assistance," the Russian said.
Then, over the past two years, evidence emerged tying him to former Trump campaign chairman Paul Manafort, the first defendant charged by Mueller's Russia probe with money laundering and illegal lobbying.
Deripaska once hired Manafort as a political adviser and invested money with him in a business venture that went bad. Deripaska sued Manafort, alleging he stole money.
Mueller's indictment of Manafort makes no mention of Deripaska, even though prosecutors have evidence that Manafort contemplated inviting his old Russian client for a 2016 Trump campaign briefing. Deripaska said he never got the invite and investigators have found no evidence it occurred. There's no public evidence Deripaska had anything to do with election meddling.
Deripaska also appears to be one of the first Russians the FBI asked for help when it began investigating the now-infamous Fusion GPS "Steele Dossier." Waldman, his American lawyer until the sanctions hit, gave me a detailed account, some of which U.S. officials confirmseparately.
Two months before Trump was elected president, Deripaska was in New York as part of Russia's United Nations delegation when three FBI agents awakened him in his home; at least one agent had worked with Deripaska on the aborted effort to rescue Levinson. During an hour-long visit, the agents posited a theory that Trump's campaign was secretly colluding with Russia to hijack the U.S. election.
"Deripaska laughed but realized, despite the joviality, that they were serious," the lawyer said. "So he told them in his informed opinion the idea they were proposing was false. 'You are trying to create something out of nothing,' he told them." The agents left though the FBI sought more information in 2017 from the Russian, sources tell me. Waldman declined to say if Deripaska has been in contact with the FBI since Sept, 2016.
So why care about some banished Russian oligarch's account now?
Two reasons.
First, as the FBI prepared to get authority to surveil figures on Trump's campaign team, did it disclose to the Foreign Intelligence Surveillance Court that one of its past Russian sources waived them off the notion of Trump-Russia collusion?
Second, the U.S. government in April imposed sanctions on Deripaska, one of several prominent Russians targeted to punish Vladimir Putin — using the same sort of allegations that State used from 2006 to 2009. Yet, between those two episodes, Deripaska seemed good enough for the FBI to ask him to fund that multimillion-dollar rescue mission. And to seek his help on a sensitive political investigation. And to allow him into the country eight times.
I was alerted to Deripaska's past FBI relationship by U.S. officials who wondered whether the Russian's conspicuous absence from Mueller's indictments might be related to his FBI work.
They aren't the only ones.
Harvard law professor Alan Dershowitz told me he believes Mueller has a conflict of interest because his FBI previously accepted financial help from a Russian that is, at the very least, a witness in the current probe.
"The real question becomes whether it was proper to leave [Deripaska] out of the Manafort indictment, and whether that omission was to avoid the kind of transparency that is really required by the law," Dershowitz said.
Melanie Sloan, a former Clinton Justice Department lawyer and longtime ethics watchdog, told me a "far more significant issue" is whether the earlier FBI operation was even legal: "It's possible the bureau's arrangement with Mr. Deripaska violated the Antideficiency Act, which prohibits the government from accepting voluntary services."
George Washington University constitutional law professor Jonathan Turley agreed: "If the operation with Deripaska contravened federal law, this figure could be viewed as a potential embarrassment for Mueller. The question is whether he could implicate Mueller in an impropriety."
Now that sources have unmasked the Deripaska story, time will tell whether the courts, Justice, Congress or a defendant formally questions if Mueller is conflicted.
In the meantime, the episode highlights an oft-forgotten truism: The cat-and-mouse maneuvers between Moscow and Washington are often portrayed in black-and-white terms. But the truth is, the relationship is enveloped in many shades of gray.
John Solomon is an award-winning investigative journalist whose work over the years has exposed U.S. and FBI intelligence failures before the Sept. 11 attacks, federal scientists' misuse of foster children and veterans in drug experiments, and numerous cases of political corruption. He is The Hill's executive vice president for video.
[Editor's note: This post was updated at 8:10 p.m. on May 14, 2018.]
http://thehill.com/opinion/white-house/387625-mueller-may-have-a-conflict-and-it-leads-directly-to-a-russian-oligarch
Oleg Deripaska
From Wikipedia, the free encyclopedia
Oleg Vladimirovich Deripaska (Russian: Оле́г Влади́мирович Дерипа́ска; born January 2, 1968)[3] is a Russian oligarch of Jewish descent, aluminium magnate and philanthropist.[1] He is the founder and owner of one of the largest Russian industrial groups Basic Element. He was the president of En+ Group and United Company Rusal, the second largest aluminium company in the world,[4] until 2018.[5]
After graduating from Moscow State University with a degree in physics, Deripaska became a metals broker specialized in trading aluminium before expanding into energy, machinery, financial services and agribusiness. In 2000, Deripaska founded Rusal, the result of a partnership between Sibirsky Aluminium and Roman Abramovich's Millhouse Capital.[6] In 2007, Rusal merged with SUAL Group and Glencore International AG to form UC Rusal, with Deripaska as chairman.[7]
He was once Russia's richest man, worth $28 billion, but nearly lost everything due to mounting debts amid the 2007–08 financial crisis. As of May 2017, his wealth was estimated by Forbes at $5.2 billion.[8] Deripaska is also known for his close ties to Russian president Vladimir Putin, as well as his connection to American political consultant Paul Manafort, whom Deripaska employed from at least 2005 to 2009.[9]
Deripaska is also the founder of Volnoe Delo, Russia's largest charitable foundation, and is reported to have donated more than $250 million to mostly educational causes. He is married to Polina Yumasheva, step-granddaughter of former Russian President Boris Yeltsin and daughter of Valentin Yumashev, Yeltsin's son-in-law and close advisor.
Deripaska was also granted Cypriot citizenship in 2017.[1]
Education and early career
Early life
Deripaska was born in Dzerzhinsk, Nizhny Novgorod Oblast, Soviet Russia and grew up in Ust-Labinsk, Krasnodar Krai. His parents were from Kuban[10]. He is of Russian-Jewish ancestry.[11]. Deripaska grew up on the family's small farm, where from the age of 5 or 6, he learned how to live off the land from his grandparents,[12] who primarily raised him after his widowed mother, an engineer, had to leave to find work.[13] Deripaska credits his grandparents for teaching him the discipline of hard work along with farming.[12] Both his grandfathers fought in the Second World War; one was killed in battle and buried in a mass grave in Austria, the other returned to Russia after the war ended.[14]
Deripaska's first job was at the Ust-Labinsk plant where his mother worked. At age 11, he became an electrician's apprentice doing maintenance on electrical motors.[14] Deripaska acquired a passion for reading; his favorite authors were Mayne Reid and Jack London.[14]Today, Basic Element's headquarters contain walls of books, reflecting Deripaska's lifelong love of reading.[14] His talent for math allowed him to enroll at the physics faculty of Moscow State University in 1985.[12] One year into his studies, he was conscripted into the armed forces and served in the Soviet army's Strategic Missile Forces[12] in the Trans-Baikal area, Siberia, from 1986–1989.[14]
Education
In 1993, Deripaska graduated with honors in physics from Moscow State University;[15] however, the collapse of the Soviet Union greatly eliminated academic funding and made it impossible for him to continue his studies as a theoretical physicist.[14] There were no stipends or grants for students either. "We had no money. It was an urgent and practical question every day. How do I earn money to buy food and keep studying?" he recalls.[14] In 1996, he earned a master's degree from the Plekhanov University of Economics.[13]
Early career
At the age of 25, teaming up with fellow physicists, engineers and rocket scientists, Deripaska set up his first metal trading company, VTK. He adopted a systematic, scientific approach to commodity trading. "I represented companies that were buying and selling raw materials", Deripaska said.[12] Deripaska undertook export arbitrage, buying metal at low Russian prices and selling it abroad at significantly higher international market prices. Deripaska traded primarily through the Baltic state of Estonia as the Russian system of export licenses was in disarray.[12] "I started my business at an unusual moment in history. The country in which I was born raised had disappeared, although the new country was not fully formed. The first one gave me an excellent education; the second one gave me the chance of success", Deripaska recalled in an interview with Metal Bulletin.[14]
He used nearly all his arbitrage and trading profits to acquire his initial package of shares in the Sayanogorsk Aluminium Smelter in Southern Siberia.[16] Between 1993 and 1994, Deripaska bought vouchers and shares in Sayanogorsk, and accumulated a 20% stake in the factory, becoming the biggest individual shareholder after the Russian State — to the annoyance of the plant's Communist-era bosses.
In 1994, Deripaska became director general of the plant at the age of 26.[12] In 1997, the smelter became the core asset of Sibirsky (Siberian) Aluminium Group.[17] Deripaska was general manager and the main shareholder of the Sayanogorsk Smelter (1994–97) and held the post of president of Sibirsky Aluminium Investment Industrial Group (1997–2001), which later became the core asset of RUSAL.[18]
Growth with RUSAL
RUSAL went on to become the largest aluminium producer in the world, until the China Hongqiao Group surpassed it in 2015. In 2010, under Deripaska's leadership, Rusal became the first Russian company to be listed on the Hong Kong Stock Exchange.[14]
Beyond metals, which remain at the core of his diversified industrial holding, Deripaska has acquired stakes in a wide range of companies in various sectors, including energy, manufacturing, commercial vehicles, auto components, financial and insurance services,[19]leasing businesses, construction,[20] aviation, and agriculture. Among his assets are a Siberian power company EuroSibEnergo,[21] that is Russia's biggest private energy company; Ingosstrakh, one of Russia's largest insurance companies; GAZ Group, a producer of cars, trucks and buses, agricultural business (Kuban Agro Holding);[22][23] and transport companies, such as a cluster of airports in the Krasnodar region, including Sochi and Krasnodar.[24] All these assets form part of the diversified investment and industrial group Basic Element.[25]
In fact, Basic Element built several Olympic facilities for 2014 Winter Olympics in Sochi, including the Coastal Olympic Village, Imeretisnkiy sea port, Doubler of Kurortny Avenue in Sochi, renovation of the Sochi International Airport. The total investments account for over $1.4 billion.[26]
Later business career
EN+ Group
The group was formed in 2006, with Oleg Deripaska as President and controlling shareholder.[27] The EN+ Group is a diversified mining, metals and energy groups. It owns a majority stake in UC Rusal (48.13%[28]) and in EuroSibEnergo. EN+ also holds interests in SMR, one of the world's largest ferromolybdenum producers.
In 2017, it reported adjusted core earnings of $2.3 billion, on revenues totaling $9.8 billion.[29] Due to ongoing recovery in the commodity industry, EN+ Group announced plans to be listed at the London Stock Exchange in the first half of 2017.[30] EN+ could be valued between $10 billion and $12 billion.[30]
Basic Element
Deripaska is the sole owner and Chairman of Supervisory Board of Basic Element, a diversified investment group established in 1997. Basic Element's assets are concentrated in five sectors: energy, manufacturing, financial services, agriculture, construction and aviation. The major assets include United Company RUSAL[31] the world's largest aluminium and alumina producer; GAZ Group, an automotive company; Ingosstrakh, the country's oldest insurance company; Bank SOYUZ (Банк «СОЮЗ»);[32] Aviakor aircraft manufacturer; EuroSibEnergo (ЕвроСибЭнерго), an investment and energy supply company;[21] Glavmosstroy (Главмосстрой), a construction company;[33] Kuban Agroholding, an agricultural company;[22] and Basel Aero, an aviation business comprising the four largest airports in the Krasnodar territory (in joint venture with Changi Airports International).[24]
Basic Element owns companies and subsidiaries in Russia, the CIS countries, Africa, Australia, Asia, Europe and Latin America. It employs as many as 250,000 people.[25]
Metals and mining
RUSAL
United Company RUSAL is the world's second largest aluminium company. It was the largest until it was overtaken by China Hongqiao Group in 2015. UC RUSAL accounts for almost 7% of the world's primary aluminium output and 7% of the world's alumina production. UC RUSAL was formed through a series of mergers and acquisitions.
In 2000, Deripaska's Sibirsky Aluminium and Roman Abramovich's Millhouse Capital created a partnership to manage the aluminium and alumina assets they controlled, and founded RUSAL.[34]
In 2003, businesses led by Deripaska increased their stake in those companies under common management to 75% by acquiring half of the interest managed by Millhouse Capital.[35]
In 2004, the consolidation of RUSAL's ownership by companies related to Deripaska was completed with the acquisition of the remaining 25% equity interest in RUSAL managed by Millhouse Capital.[34]
In order to ensure a stable supply of alumina to its smelters, several mergers and acquisitions were accomplished by RUSAL under Deripaska's guidance. At the beginning of the 2000s, RUSAL acquired bauxite mines in Guinea, a country with the world's largest bauxite reserves. Subsequently, RUSAL acquired a stake in an alumina refinery in Australia. After the merger with Glencore, bauxite and alumina assets in Jamaica, Italy and Ireland were added to RUSAL's portfolio. These transactions converted RUSAL from a company with few supplies of the raw material bauxite into a vertically integrated corporation.[36]
In parallel, Deripaska invested significantly in the operational improvement of smelters inside Russia. He said, "We consolidated the industry, and located bauxites that do not exist in Russia. We established the company that became the leader of industry in less than twelve years. But to become the number one alumimium producer in the world, we had to improve our operations practice. To apply the best practices in the world, we looked at Toyota, which had utilized a precise, deep and well thought-through process for almost thirty years of operations."[37]
Deripaska himself has been an active supporter Japanese production efficiencies made popular by the "Toyota Way." RUSAL smelters have adopted the concept of kaizen, which means continuous improvement and involves training workers in standardized production techniques. "It's important to change both the company's mind set and reporting lines," Deripaska said. "Instead of top-down management, you should understand everything is in the hands of your operator and empower that operator to drive efficiencies and improvements directly on the factory floor."[12]
Under Deripaska's leadership, RUSAL undertook large-scale modernization projects at a number of its facilities, including the Bratsk, Krasnoyarsk and Irkutsk aluminium smelters.[38]
At Deripaska's behest, in 2007, RUSAL; SUAL Group, one of the world's top 10 aluminum producers; and Glencore International AG, the Swiss natural resources group, merged their assets to form United Company RUSAL, the world's largest aluminum and alumina producer.[39]
With the onset of the financial crisis in 2008, UC Rusal was provided with a $4.5 billion loan from Russian state bank VEB to ease the company's debt burden.[40]
In the middle of the financial crisis, Deripaska returned in 2009 to RUSAL as CEO to lead the company through the debt restructuring process. "I worked 16-hour days. We were in default, although none of the parties involved wanted to call it default." As part of contingency measures, Deripaska cut costs at RUSAL by 25% in 2009. By December 2009, Deripaska reached a final agreement with over 70 Russian and international lenders to refinance US$17 billion of debt.[12]
In 2017, Rusal issued two Eurobonds to finance its debts. The first one, worth $600 million, was issued in February[41], followed by the second one in April, worth $500 million.[42] Also in February, plans were announced to sell 10 billion yuan worth of seven-year onshore bonds to finance purchases in China. This made Rusal the first foreign company to offer panda bonds on the Shanghai Stock Exchange.[43] The company also agreed on a pre-export finance mechanism with international lenders worth $1.7 billion for debt refinancing.[44]
In 2013, Deripaska was awarded the "Aluminium Industry Ambassador Award" in the Metal Bulletin Awards for Excellence for his "great influence within the global aluminium industry and the wider market".[45]
As of 2017, Deripaska maintains his position as president of RUSAL, focusing on the strategic development of the company, which employs more than 61,000 people in 20 countries on five continents.[46]
Energy
EuroSibEnergo
Oleg Deripaska owns a 100% stake in EuroSibEnergo, the world's largest private hydrogeneration company and the largest private power company in Russia.[47] It controls and manages 18 power plants with a combined installed energy capacity of 19.5 GW, including 15 GW provided by hydrogeneration. The company produces approximately 9% of all electricity in Russia and is also the leader in the Siberian energy market, with a market share totaling 41%. Some of EuroSibEnergo's key clients include the largest aluminum plants in Russia. The company owns large fuel resources, which satisfy over 85% of the coal needs of its thermal power and boiler plants. Its coal reserves amount to 1.26 billion tons, with annual coal production exceeding 12 million tons.[47]
Deripaska's En+ Group, of which EuroSibEnergo is a subsidiary, is investing in a joint venture with China's largest hydroelectric power generation company China Yangtze Power Co to build new power plants in Siberia, primarily hydroelectric ones, with a total capacity of up to 10 GWt.[48]
Machinery
Russian Machines
Russian Machines corporation was established in 2005 and unites Oleg Deripaska's machine building assets. It comprises industrial and engineering assets in the following industries: automotive OEM (GAZ Group), automotive components (RM-Systems), rail industry (RM Rail), aircraft OEM (Aviacor), road construction (RM-Terex) and agricultural machinery (AGCO-RM).[49]
Russian Machines Corporation manages 24 facilities located across 12 regions in Russia.[49]
GAZ Group
In 2000, Deripaska started acquiring machine building assets. His first acquisition was Nizhny Novgorod-based Gorkovsky Automobile Plant (GAZ), which was previously a government-run company. In 2005, GAZ Group was established by combining the businessman's machine building assets.[50]
The Russian automotive conglomerate, GAZ Group, comprises 18 manufacturing facilities in eight regions of Russia, as well as sales and service organizations. GAZ Group produces light and medium commercial vehicles, heavy trucks, buses, cars, road construction equipment, power units, and automotive components.[49]
Airports
Oleg Deripaska's airport business is managed by Basel Aero, a company-operator of the Sochi, Krasnodar, Gelendzhik, and Anapa airports.[51]
These airports handle more than 7% of the total passenger flow in Russia.[52] Sochi International Airport was the main gateway to Sochi 2014 Winter Olympics and successfully serviced the guests and participants of the Games.[51]
In October 2014, Sochi was granted open skies status, meaning that any foreign carrier may pick up and drop off passengers and cargo with no restrictions on aircraft type, frequency, and regardless of interstate agreements.[53]
Financial services
Deripaska personally holds 10% of Ingosstrakh's ordinary shares. The company is a leading insurer of complex risks such as insurance for ship owners, ship hull insurance, insurance against aviation and space-related risks, and insurance of transportation companies. Ingosstrakh has 83 branches in Russia and the company's offices operate in 220 Russian towns and cities.[54]
Agribusiness
Oleg Deripaska fully owns Kuban Agroholding, a massive agribusiness in southern Russia. The company integrates two dairy farms, а 16,000 pig capacity breeding complex, three elevators with non-recurrent grain storage capacity of more than 270,000 tonnes, three-seed plants, a sugar factory and the Sunrise horse breeding farm, specializing in the breeding of English thoroughbred horses. It is one of the top-20 largest agribusinesses and top-5 most efficient land users in Russia.[55]
Kuban Agroholding is one of the few agrocompanies in Russia involved in embryo transfer technology that allows for the reproduction of high-yielding milk cows out of less productive recipients.[56]
The company has gained significant media attention about its corn-seeding program, deploying several dozen corn brands selected by its genetic specialists.[56]
Other business appointments
In 2004, Deripaska was appointed by the President of Russia to represent the country in the Asia-Pacific Economic Cooperation Business Advisory Council (ABAC). He has been Chairman of ABAC Russia since 2007. Deripaska is the vice president of the Russian Union of Industrialists and Entrepreneurs, chairman of the executive board of the Russian national committee of the International Chamber of Commerce and a member of the Competitiveness and Entrepreneurship Council, an agency of the Russian government.[57]
He has been a permanent participant at World Economic Forum sessions since 2007, when RUSAL became a WEF strategic partner.[58]
In May 2007, Magna International chairman Frank Stronach announced that Deripaska was becoming a strategic partner in Magna.[59]
Deripaska is also a member of the International Council at Harvard University's Belfer Center for Science and International Affairs.[60]
Deripaska personally initiated construction of the Centre for Epidemic and Microbiological Research and Treatment in the Guinean Kindia province. The Centre was designed and constructed by RUSAL specialists with the assistance of Rospotrebnadzor scientists (RUSAL has invested $10 million).[61]
Controversies
Cherney lawsuit
Michael Cherney brought legal action against Deripaska in the Commercial Court of the High Court in London.[62] Cherney sought a declaration that he was the beneficial owner of 20% of RUSAL stock which, he claimed, Deripaska held in trust for him. The claim was denied. On 3 May 2007, Justice Langley ruled that Deripaska had not been properly served, and that the court had no jurisdiction to try the claim as Deripaska did not live in England or Wales.[63]
On 3 July 2008, Justice Christopher Clarke ruled that the case should be tried in England, although "the natural forum for this litigation is Russia", because, he held, "risks inherent in a trial in Russia…are sufficient to make England the forum in which the case can most suitably be tried in the interest of both parties and the ends of justice".[64] On 22 July 2008, he granted Deripaska leave to appeal. The Court of Appeal of England and Wales refused the appeal on 31 July 2009.[65]
At a June 2011 case management conference, the judge deferred a decision on whether Cherney would be allowed to give evidence by video link from Israel rather than appear in person. An outstanding arrest warrant issued by Interpol meant that the British would detain him if he travelled to the UK.[66][67] In late July 2011, the High Court ruled to allow Cherney to give evidence at the trial by video link from Israel, and also set trial for April 2012.[68] Deripaska denied that Cherney was owed any stake in RUSAL, and asserted payments made to Cherney had been for unavoidable "protection" at a time when violence was sweeping the region and posed an existential threat to any profitable business in the country. In an interview with The Telegraph, Deripaska said he was one of the few who worked to clean up Russian industry and provided support to law enforcement agencies. However, in this early chaotic period paying protection money to criminal gangs was inescapable, as revealed in court testimony.[69]
In September 2012, Cherney terminated his UK lawsuit against Deripaska.[70]
U.S. investigation
In 2015, Deripaska filed a lawsuit against Morgan Stanley, accusing the bank of using insider information to short sell the businessman's $1.5 billion investment in shares of Magma in 2008.[71]
In 2007, Deripaska's Veleron investment vehicle acquired stock in Canadian based Magna International through a $1.2 billion loan from BNP Paribas, with Magna shares serving as collateral.[72] Morgan Stanley was involved in the deal through a swap agreement with BNP Paribas where the US bank assumed the risks of the loan in return for a fixed payment from Paribas.[73]
In September 2008, Magna's stocks plummeted, hit by the global economic downturn. BNP issued a $93 million margin call to Veleron. Morgan Stanley, in turn, learned that Veleron was unlikely to meet the call and sold the stock short.[74] Deripaska claimed that Morgan Stanley abused its duties and engaged in unlawful insider trading that resulted in significant financial damage to Veleron, estimated at $15 million to $25 million.[73] A New York jury determined in November 2015 that Morgan Stanley had "acquired inside information and traded on it despite a duty to keep it confidential and not trade on it," finding as well that Morgan Stanley did not have the intent to defraud Veleron. Veleron strongly disagreed with and said it would file an appeal.[74][when?]
In July 2006, whilst Deripaska was involved in a bid to buy the Daimler Chrysler Group, it was reported that the United States canceled his entry visa; the unnamed official declined to give a reason for the revoking of the visa. The Wall Street Journal reported that it could have been because Deripaska has been accused of having links to organized crime in Russia and cited as their sources two unnamed U.S. law enforcement officials.[75] Deripaska had received a multiple-entry visa in 2005; a U.S. Federal Bureau of Investigationspokesman refused to comment. Lobbying on his behalf had been done by former Senate Republican leader and 1996 presidential candidate Bob Dole and his Alston & Bird law partners, Senate records show. Alston & Bird was paid about US$260,000 in 2005 for work on "Department of State visa policies and procedures" tied to Deripaska.[75]
In 2009, Deripaska was again allowed entry and visited the United States twice. The Wall Street Journal reported that according to two unnamed FBI administration officials, Deripaska had met with agents regarding a continuing criminal probe, the details of the probe were not known or reported. During Deripaska's visits, he met with leading management figures from investment banks Goldman Sachs and Morgan Stanley. The Aluminum company that Deripaska heads, United Company RUSAL, was in preparations for an initial public offering. The easing of Deripaska's visa issues which were an issue for possible investors helped to reassure bankers. The State Department has never said why it revoked his visa and refused to comment on his 2009 visits. The visits were arranged outside of the usual process as the U.S. continues to have concerns about Deripaska's business associations. Deripaska has repeatedly denied a connection to any organized crime and said business rivals have caused the visa to be revoked by smearing him. When interviewed by the BBC in July 2009, Deripaska said that the authorities in the United States had been attempting to blackmail him by revoking his visa and thus affecting possible investors in a negative way and thereby hoping to push Deripaska into cooperating with them.[76]
Spanish investigation
According to an article in El Mundo, Deripaska and Iskander Makhmudov (head of UGMK) were asked by Spanish police to answer questions in relation to a money-laundering enquiry.[77] The Spanish state prosecutor's office subsequently confirmed Deripaska's interrogation.[78]
While Deripaska has been interrogated previously as a witness in Spain and England and by the FBI in cases of money laundering, he has never been charged with any crimes in those probes.[79]
On 25 January 2010, the Financial Times published a story "Rusal: A lingering heat" exploring Deripaska's business relations with Sergei Popov and Anton Malevsky, alleged heads of Russian organized crime groups.[80] Deripaska has accused Michael Chernoy of using Malevsky and the Izmailovskaya syndicate to extort US$250 million from him as part of a protection racket.[81] However, Deripaska has himself been accused of having similar links to Malevsky, who, with his brother Andrei, owned a 10% stake in Deripaska's company. Deripaska denies the claims.[82]
In November 2011, Spain's High Court sent the criminal cases against Deripaska to the Russian General Prosecutor's office because the root of the cases is Russian.[83]
Political relationships
Vladimir Putin
Deripaska is noted for his close ties with Russian President Vladimir Putin. Their relationship was visibly strained amidst Deripaska's financial struggles in 2009, but in a widely broadcast incident on Russian television, Putin visited a stalled cement factory owned by Deripaska and berated its management. He forced Deripaska to sign a contract promising to pay nearly $1 million in unpaid wages.[13][84] Their relationship recovered, however, and Deripaska has been described as "Putin's favorite industrialist".[85] Leaked U.S. diplomatic cables from 2006 described Deripaska as "among the 2-3 oligarchs Putin turns to on a regular basis" and "a more-or-less permanent fixture on Putin's trips abroad".[86] In an interview with The Globe and Mail, Tye Burt, who knows Deripaska and is the CEO of Kinross Gold said that, "I believe Russia recognizes Oleg's major role in building a renewed economic base in a broad range of domestic businesses and rejuvenating ailing companies and infrastructure."[13]
Nathaniel Rothschild and Peter Mandelson
Deripaska is a friend of Nathaniel Rothschild, a major investor in both Glencore and United Company RUSAL. Together Deripaska and Rothschild hosted George Osborne and Peter Mandelson on Deripaska's yacht in Corfu in the summer of 2008.[87] Osborne was then Shadow Chancellor of the Exchequer of the United Kingdom and a friend of Rothschild from school and university. It was reported that Peter Mandelson have maintained private contacts over several years with Oleg Deripaska[88]
News of the contacts sparked criticism because, as European Union Trade Commissioner, Mandelson had been responsible for decision to cut aluminium tariffs from 6 to 3%, a decision that had benefited Deripaska's Company RusAl.[89] Mandelson insisted that he had never discussed aluminium tariffs with Deripaska.[90] On 26 October 2008 the Shadow Foreign Secretary William Hague claimed the "whole country" wanted "transparency" about Mandelson's previous meetings with Deripaska. In response, Prime Minister Gordon Brownsaid Mandelson's dealings with Deripaska had been "found to be above board".[91] Mandelson said that meeting business figures from "across the range" in emerging economies was part of his brief as EU Trade Commissioner.[92] On 29 October 2008, while Mandelson was on a ministerial visit to Moscow,[93] it was alleged in the British press that Valery Pechenkin, the head of security at Deripaska's company Basic Element, had organised a swift entry visa for Mandelson when he turned up in Moscow to visit Deripaska in 2005.[94]
Paul Manafort
On 22 March 2017, the Associated Press published a report alleging that Paul Manafort, Donald Trump's former presidential campaign manager, negotiated a $10 million annual contract with Deripaska to promote Russian interests in politics, business, and media coverage in Europe and the United States, starting in 2005.[95] Both Deripaska and Manafort have confirmed to have worked together in the past,[96] but rejected the contents of the AP story. Manafort argued that his work had been inaccurately presented, and that there was nothing "inappropriate or nefarious" about it.[97]
Responding to the allegations, on March 28, 2017, Deripaska published open letters in the print editions of The Washington Post and The Wall Street Journal, in which he denied having signed a $10 million contract with Manafort in order to benefit the Putin government.[98] He also stated his willingness to testify before the United States Congress to dispel these allegations,[99] and argued that the accusations fall "into the negative context of current US-Russian relations."[100] According to Congressional sources cited by The New York Times, lawmakers declined Deripaska's request, after it emerged that he had asked for immunity. Unnamed officials argued that "immunity agreements create complications for federal criminal investigators".[101]
On May 15, 2017, Deripaska filed a defamation and libel lawsuit against the Associated Press in a U.S. District Court in D.C., arguing that[102] the outlet's report falsely claimed that Deripaska had signed a contract with Manafort to advance the goals of the Russian government.[103] However, the lawsuit was dismissed in October 2017 on the grounds that Deripaska had not disputed "any material facts" in the story by the Associate press [104]
During the 2016 Presidential campaign, Manafort, via Kiev-based operative Konstantin Kilimnik, offered to provide briefings on political developments to Deripaska, though there is no evidence that the briefings took place.[105][106] Behaviors such as these were seen as an attempt by Manafort to please an oligarch tied to Putin's government.[107]
Navalny video
In February 2018, Alexei Navalny published a video about a meeting between Deripaska and Deputy Prime Minister of Russia Sergei Eduardovich Prikhodko on a yacht traveling near Norway. According to Navalny, Deripaska probably served as a middle man between the Russian government represented by Prikhodko and Paul Manafort during Russian interference in the 2016 United States elections.[104] Prikhodko denied the allegations, accusing Navalny of "mixing the facts" about his "friend" Deripaska, Donald Trump and Paul Manafort, while also voicing his wish to have talk with Navalny as a "man with a man".[108][109][110]
A day after the video was published the Roskomnadzor added the video to the Federal List of Extremist Materials, thus making accessing the video illegal for all Russian citizens.[111] It also ordered YouTube to remove seven videos and Instagram to take down 14 points that were cited in the investigation; neither YouTube nor Instagram had responded as of February 12, 2018. According to a Roskomnadzor representative who spoke to Vedomosti, a "court injunction of this sort against content hosted on Instagram and YouTube is unprecedented for Russia". The New York Times noted that this may presage a "more aggressive approach by the Russian government" to control online activities.[112]
The New York Times reported on 5 March 2018, that Anastasia Vashukevich, a Belarusian national currently incarcerated in Bangkok, claims to have over 16 hours of audio recordings she says could shed light on possible Russian interference in American elections. She is offering the recordings to American authorities in exchange for asylum, to avoid extradition to Belarus. Vashukevich claims to be close to Deripaska and asserts the recordings include him discussing the 2016 presidential election with associates Vashukevich did not name. "Deripaska had a plan about elections," The New York Times quoted Vashukevich as saying. She stated that some of the recorded conversations, which she asserts were made in August 2016, included three individuals who spoke fluent English and whom she believed were Americans. The New York Times reported that her claims might be easily dismissed were it not for the Navalny video.[113]
U.S. sanctions
In April 2018, the United States imposed sanctions on him and 23 other Russian nationals.[114][115] In the statement from the United States Department of the Treasury it was stated that Deripaska "has been accused of threatening the lives of business rivals, illegally wiretapping a government official, and taking part in extortion and racketeering". According to the US treasury statement there are allegations that Deripaska ordered the murder of a businessman, and had links to a Russian organized crime group.[116]
Personal life
In February 2001, Deripaska married Polina Yumasheva, the daughter of Boris Yeltsin's top adviser Valentin Yumashev and stepdaughter of Yeltsin's daughter Tatyana. While Yeltsin was president, Deripaska's close ties put him in Yeltsin's inner circle, dubbed "The Family".[117] The Deripaskas have two children: a son, Pyotr (born 2001), and daughter, Maria (born 2003).[118] Deripaska practices yoga, swimming, horseback riding, and hiking. His favorite pets are dogs. At his home near Moscow, he has seven horses and six dogs.[12]
In March 2018, it was reported that Deripaska had successfully purchased Cypriot citizenship in 2017 under Cyprus' "golden visa" that generates billions of revenue for the island nation. According to documents seen by The Guardian, Deripaska's first attempt to become a citizen of a country in the EU was unsuccessful because of an preliminary inquiry into his activities in Belgium. The inquiry was dismissed in 2016.[1]
Philanthropy
Volnoe Delo
In 1998, Deripaska established Volnoe Delo, Russia's largest[citation needed] private charitable foundation.[119][additional citation(s) needed] The fund supports over 400[citation needed] initiatives across Russia aimed at developing education and science, preserving spiritual and cultural heritage, and improving standards in public health.[120][additional citation(s) needed] It helps children, old people, talented youths, teachers, eminent scientists and other participants of the programs. Since 1998, Oleg Deripaska has invested more than RUB10.6 billion[citation needed] in more than 500 charity programs in 50 regions of Russia.[121][additional citation(s) needed]
Volnoe Delo has supported research activities in the 2,550-year-old city of Phanagoria since 2004. More than $10 million has been allocated to Phanagoria fieldwork over the past[which?] decade. Today, Phanagoria is one of the best-equipped archeological expeditions in Russia and has its own scientific and cultural center, cutting edge equipment and technology for above-ground and underwater excavation as well as a large team of specialists involved in the excavation process.[122]
In 2014, Volnoe Delo foundation launched a programme on students' early career guidance and professional training—JuniorSkills.[123] The first, pilot, championship on professional skills, JuniorSkills Hi-Tech, was held in the Urals city of Yekaterinburg in 2014, part of the nationwide championship on cross-industry blue-collar professions in high-tech WorldSkills.
Climate change
Deripaska is one of the 16 global business leaders who drafted CEO Climate Policy Recommendations to G8 Leaders, a document outlining the international business community's proposals to tackle global warming. The proposals were signed by more than 100 of the world's leading corporations and handed to the Prime Minister of Japan Yasuo Fukuda on 20 June 2008. The G8 leaders discussed the recommendations during the summit in Japan on 7–9 July 2008. The process was coordinated by the World Economic Forum in collaboration with the World Business Council for Sustainable Development.[124]
Deripaska actively advocates cutting the global carbon footprint and calls for the creation of an enforcement mechanism with consequences for countries that do not reduce carbon-intensive emissions, such as those produced by coal-fired powerplants.[125] He also remains a strong advocate of a legally binding climate change deal, but has publicly voiced concern about the potential competitive impact of a Paris climate agreement and also about the absence of binding measures to curb each country's emissions in the near future.[125] "Everyone is in favour; we just need to have more or less fair regulation. There shouldn't be any pockets where people can cheat the system. People shouldn't agree on something that creates another Kyoto protocol that creates nice polished statements", he told the Financial Times in January 2016.[125]
Other activities
In February 2014, Deripaska financed the construction of makeshift kennels to house stray dogs that had been abandoned by construction workers after completing work on the Sochi Olympic Village. Officials said the number of strays exceeded 2,000 and the animals presented a risk of rabies, so they contracted out their extermination. Many of these dogs were saved and more were re-homed in a global adoption program that Deripaska created.[126]
He sits on the board of trustees of the School of Business Administration, the School of Public Administration, and the School of Economics at Moscow State University as well as the School of Business Administration at St. Petersburg State University. Deripaska is a co-founder of the National Science Support Foundation and the National Medicine Fund. In 1999, he was awarded the Order of Friendship, a state award of the Russian Federation. He was named businessman of the year in 1999, 2006, and 2007 by Vedomosti, a Russian business daily.
He sits on the board of trustees of the Bolshoi Theatre, and has financed ballet performances like Flames of Paris, La Sylphide, and Paquita as well as operas like The Legend of the Invisible City of Kitezh and the Maiden Fevroniya, Carmen, and Wozzeck.[127]
Net worth
In 2008, Forbes estimated his wealth at US$28 billion, making him the then ninth richest man in the world.[128] In 2009, Deripaska's ranking fell to a ranking of No. 164, with Forbes stating: "[H]e may not withstand collapsing markets and heavy debts".[129] In 2010, however, his estimated $10.7 billion fortune allowed him to rise to No. 57 of the World's Billionaires list.[130] According to Forbes magazine, he removed the heads of his two largest companies and personally negotiated with the Russian government, banks, and other creditors to restructure his loan obligations.[131] Deripaska himself in 2007 was reported to have consistently said that the estimate of his wealth was exaggerated, that it did not completely account for the amount of debt he incurred, and that he should be ranked far below the top ten on the list of the Russian billionaires.[132]
Deripaska has owned the Haft mansion near Embassy Row in Washington, D.C., through a company incorporated in Delaware since 2006.[133]
Forbes estimated his fortune at $3.3 billion in 2015[2] and $5.2 billion in 2017.[8]
See also
References
Robert Levinson
From Wikipedia, the free encyclopedia
Robert Levinson

Levinson while in captivity, taken November 2010

Born
March 10, 1948 (age 70)
Disappeared
March 9, 2007 (aged 58)
Kish Island
Status
Missing for 11 years, 2 months and 6 days
Nationality
American
Known for
Disappearance in Iran
Robert Alan "Bob" Levinson (born March 10, 1948)[1] is an American former Drug Enforcement Administration and Federal Bureau of Investigation agent who disappeared mysteriously in 2007 in Kish Island, Iran. He is believed[according to whom?] to be currently[when?] held captive by the government of Iran.[2][3] He disappeared on March 9, 2007, when visiting Iran's Kish Island while supposedly researching a cigarette smuggling case.
U.S. officials believed Levinson had been arrested by Iranian intelligence officials to be interrogated and used as a bargaining chip in negotiations with Washington. But as every lead fizzled and Iran repeatedly denied any involvement in his disappearance, many in the U.S. government believed Levinson was probably dead.[4] He was last seen alive in photographs from April 2011, wearing a jumpsuit and holding signs apparently asking for help in broken English.[5]
On December 12, 2013, the Associated Press reported that their investigations revealed that Levinson had been working for the Central Intelligence Agency (CIA),[6][7] contradicting the U.S.'s statement that he was not an employee of the government at the time of his capture.[8]
In an interview, Iranian President Hassan Rouhani spoke of cooperation regarding Levinson's case. "We are willing to help, and all the intelligence services in the region can come together to gather information about him to find his whereabouts."[9] John Miller of CBS described this statement as a "tacit admission that he's in their custody and that there have been talks".[10]
Iranian involvement
On April 4, 2007, a little over three weeks after Levinson was arrested, an article by Iranian state-run PressTV stated that he "has been in the hands of Iranian security forces since the early hours of March 9" and "authorities are well on the way to finishing the procedural arrangements that could see him freed in a matter of days". The same article explained that it was established that Levinson's trip to Kish "was purely that of a private businessman looking to make contact with persons who could help him make representations to official Iranian bodies responsible for suppressing trade in pirated products which is a major concern of his company".[11]
On January 8, 2013, the Associated Press reported that "the consensus now among some U.S. officials involved in the case is that despite years of denials, Iran's intelligence service was almost certainly behind the 54-second video and five photographs of Levinson that were emailed anonymously to his family. 'The tradecraft used to send those items was too good, indicating professional spies were behind them', the officials said… While everything dealing with Iran is murky, their conclusion is based on the U.S. government's best intelligence analysis."[12]
Family investigation
Media reported in August 2007 that Christine Levinson, wife of Robert, was planning a trip to Iran with their oldest son, Dan. The Department of State stressed that there was a travel warning to that country and they would be doing so at their own risk.[13] Iran announced on September 23, 2007, that they would be allowed to visit the country.[14]
In December 2007, Christine and Dan traveled to Iran to attempt to learn more about Levinson's disappearance. They met with Iranian officials in Tehran and traveled to Robert's hotel on Kish, the Hotel Maryam.[15] Airport officials allowed Christine and Dan to view the flight manifests for all flights leaving Kish during the time Robert was due to leave, but his name did not appear on any of the lists provided. They were also able to view Robert's signature from the hotel check-out bill on March 9. Iranian officials promised to provide an investigative report to the family, but have yet to do so.[16] In July 2008 and subsequent interviews, Christine and Dan have said they wanted to travel to Iran again soon.[17]
President Ahmadinejad's statements on Levinson
Pressed by Charlie Rose in an interview for CBS This Morning in September 2012, former Iranian President Mahmoud Ahmadinejad "did not deny Iran still has Levinson in its custody, and hinted that there had been talks about a prisoner exchange". Rose asked, "Is there anything that could happen, a trade or something, that could allow him to come back to the United States?" Ahmadinejad responded:
I remember that last year Iranian and American intelligence groups had a meeting, but I haven't followed up on it. I thought they'd come to some kind of an agreement.
CBS' John Miller says that "tacit admission that he's in their custody and that there have been talks", in and of itself, "is a big step".[10]
In a 2008 interview with NBC's Brian Williams, Ahmadinejad was questioned regarding Levinson's case and its status. He responded:
There was a claim made some time ago, some people came over, the gentleman's family came over. They talked and met with our officials and were given our responses. I see no reason for a person who was given an Iranian visa and — came into Iran, arrived in Iran through official channels, to have problems here. Our security officials and agents have expressed their willingness to assist the FBI, if the FBI has any information about his travels around the world. We have said that we are ready to help, to assist with that matter. There are certain informations that only the FBI at the moment has. I am not an expert in that field, as you might appreciate, so I'm not going to make a judgment here whether that information, as they say, is true and only held by the FBI or other parties for that matter.[18]
U.S. government investigation
In June 2007, President George W. Bush released a statement on Levinson's case, saying: "I am … disturbed by the Iranian regime's refusal so far to provide any information on Robert Levinson, despite repeated U.S. requests. I call on Iran's leaders to tell us what they know about his whereabouts." [19]
On January 13, 2009, U.S. Senator Bill Nelson revealed during Hillary Clinton's confirmation hearing that he believes Robert Levinson is being held in a secret prison in Iran. "The door has been closed at every turn," Nelson said during Clinton's confirmation hearing. "We think he is being held by the government of Iran in a secret prison."[20]
According to The New York Times, Levinson had been meeting with Dawud Salahuddin, (an American convert to Islam wanted for the 1980 murder of an Iranian dissident in the US) "just before he went missing".[21][22]
On March 8, 2013, the Obama administration released a statement to mark the sixth anniversary of Levinson's kidnapping. Press Secretary Jay Carney said,
Finding him remains a high priority for the United States, and we will continue to do all that we can to bring him home safely to his friends and family, so they may begin to heal after so many years of extraordinary grief and uncertainty. The Iranian Government previously offered assistance in locating Mr. Levinson and we look forward to receiving this assistance, even as we disagree on other key issues.[23]
Secretary of State John Kerry also met with Levinson's wife and son "to reiterate that the U.S. government remains committed to locating Mr. Levinson and reuniting him safely with his family".[24]
Reward
On March 6, 2012, approaching the five-year anniversary of Robert Levinson's captivity, The Federal Bureau of Investigation offered a $1-million reward for information leading to his safe recovery and return. In addition, a campaign was launched, using billboards, radio messages, flyers, and a telephone hotline to publicize this reward and obtain information of his whereabouts.[25] In conjunction with this announced reward, the Society of Former Special Agents of the Federal Bureau of Investigation announced that it was giving the two youngest Levinson children $5,000 each to help with their college costs.[25]
On March 9, 2015, the CIA increased the reward to up to $5 million for information regarding Levinson's whereabouts.[26]
Proof of life
According to the Associated Press, Levinson's family received "irrefutable proof" of life late in 2010.[27] On December 9, 2011, the family released the hostage video dated from November 2010. In the video, Robert appears to have lost considerable weight, and repeatedly pleads for help in returning home.[28]
On January 8, 2013, Levinson's family released photos to the media showing the former agent in an orange jumpsuit with overgrown and unkempt hair. A family spokesman told CNN the photographs were received in April 2011. CNN reported: "Asked why the family is releasing the images now, more than 18 months later, the spokesman said: 'The family is anxious that not enough is being done. There is frustration with the lack of progress on the case.'"[5]
President Rouhani's statements on Levinson
In an interview with CNN's Christiane Amanpour during his trip to the United Nations General Assembly in September 2013, Iranian President Hassan Rouhani spoke of cooperation regarding Levinson's case. "We are willing to help, and all the intelligence services in the region can come together to gather information about him to find his whereabouts", Rouhani told Amanpour, "and we're willing to cooperate on that".[9]
In a subsequent interview with Charlie Rose, Rouhani said, "As to where his whereabouts when he disappeared, I personally have no information on those details, but naturally when someone disappears their family is suffering in specific. Everyone must help. It's natural that everyone must help".[29]
President Obama's discussion of case with Rouhani
During the Obama-Rouhani phone call on September 27, 2013, the first communication between the presidents of the two countries in 34 years, President Obama noted his concern about Levinson's disappearance to Rouhani, and expressed his interest in seeing him reunited with his family.[9]
Recent status
On November 26, 2013, Levinson, if he is still alive, became the longest-held hostage in American history, surpassing Terry A. Anderson. According to his family, he suffers from type 1 diabetes, gout, and hypertension.[30] His passport has never shown up in any other country.[31]
United States Senate call for release
In a unanimous decision, on May 11, 2015, the United States Senate voted on a resolution for the release of Robert Levinson, which passed without amendment.[32] This resolution states that it is U.S. policy that: (1) the government of the Islamic Republic of Iran should immediately release Saeed Abedini, Amir Hekmati, and Jason Rezaian, and cooperate with the U.S. government to locate and return Robert Levinson; and (2) the U.S. government should undertake every effort using every diplomatic tool at its disposal to secure their release.[33]
See also
References
External links
The Pronk Pops Show Podcasts Portfolio
Read Full Post
|
Make a Comment
(
None so far
)
Posted on September 29, 2015. Filed under: 2016 Presidential Campaign, 2016 Presidential Candidates, Addiction, American History, Ben Carson, Blogroll, Books, Breaking News, Communications, Congress, Constitutional Law, Corruption, Culture, Defense Spending, Economics, Education, Employment, European History, Federal Government, Free Trade, Government, Government Dependency, Government Spending, Health Care, History, House of Representatives, Illegal Immigration, Immigration, Independence, Investments, Law, Legal Immigration, Media, Medicare, Mike Huckabee, News, Philosophy, Photos, Politics, Polls, Radio, Rand Paul, Raymond Thomas Pronk, Regulation, Security, Senate, Social Science, Social Security, Success, Taxation, Ted Cruz, Videos, Wall Street Journal, Wealth, Welfare Spending, Wisdom | Tags: 2015 United States Income Tax Brackets, America, Articles, Audio, Ben Carson, Big Government Parties, Breaking News, Broad Based Consumption Tax, Broadcasting, Capitalism, Cartoons, Charity, Citizenship, Clarity, Classical Liberalism, Collectivism, Commentary, Commitment, Communicate, Communication, Communist Manifesto, Concise, Convincing, Courage, Culture, Current Affairs, Current Events, Current Income Tax System, Democratic Party, Donald Trump, Economic Growth, Economic Policy, Economics, Education, Evil, Experience, F.A. Hayek, Fair Tax Less, FairTax, Faith, Family, First, Fiscal Policy, Free Enterprise, Freedom, Freedom of Speech, Friends, Give It A Listen!, God, Good, Goodwill, Growth, Hope, Income Taxes, Individualism, Karl Marx, Knowledge, Liberty, Life, Love, Lovers of Liberty, Medicare, Mike Huckabee, Milton Friedman, Monetary Policy, MPEG3, News, Opinions, Payroll Taxes, Peace, Photos, Podcasts, Political Philosophy, Politics, Polls, Progressive Taxes, Progressives, Proportional Tax, Prosperity, Radio, Rand Paul, Raymond Thomas Pronk, regressive taxes, Representative Republic, Republic, Republican Party, Resources, Respect, Rule of Law, Rule of Men, Show Notes, Social Security, Story 1: Breaking News -- Part 2 of 3, Talk Radio, Tax Prebate, Ted Cruz, The Pronk Pops Show, The Pronk Pops Show 543, The Road To Serfdom, Trump's Tax Plan, Trump's Timid Tax Tweak, Truth, Tyranny, U.S. Constitution, United States of America, Videos, Virtue, War, Wisdom |
The Pronk Pops Show Podcasts
Story 1: Breaking News — Part 2 of 3,  Trump's Timid Tax Tweak — Does Not Abolish Income Taxes or IRS and Does Not Abolish Regressive Payroll Taxes For Social Security and Medicare — Trump Wrong on Economic Incentives — Could Have Been A Contender — Carson (Flat Tax), Cruz (Flat Tax) , Paul (Flat Tax), and Huckabee (FairTax) — All Have Better Tax Plans  — Trump Is Just Another Progressive Country Club "Rockefeller" Republican — Dump Trump! — Fair Tax Less Is  The Answer To Making America Great Again —  Videos
Acceptance Speech as the 1964 Republican Presidential candidate
"I would remind you that extremism in the defense of liberty is no vice!
And let me remind you also that moderation in the pursuit of justice is no virtue!"
~Senator Barry Goldwater 
Two of Ten planks of Karl Marx's
Communist Manifesto
ARE Americans practicing Communism?
2. A heavy progressive or graduated income tax.
Americans know this as misapplication of the 16th Amendment of the U.S. Constitution, 1913, The Social Security Act of 1936.; Joint House Resolution 192 of 1933; and various State "income" taxes. We call it "paying your fair share".
3. Abolition of all rights of inheritance.
Americans call it Federal & State estate Tax (1916); or reformed Probate Laws, and limited inheritance via arbitrary inheritance tax statutes.
http://www.libertyzone.com/Communist-Manifesto-Planks.html
2015 United States Income Tax Brackets
Trump's Tax Plan
FairTax and Fair Tax Less

FULL SPEECH: Trump unveils tax plan that would lower taxes for millions (1 of 2)
FULL SPEECH: Trump unveils tax plan that would lower taxes for millions (2 of 2)
BILL KRISTOL SAYS TRUMP'S TAX PLAN IS A STANDARD CONSERVATIVE PLAN, CALLS HIM A SMART POLITICIAN!
Donald Trump Destroys Critics with his Tax Plan
Donald Trump News Conference on Tax Policy. Trump Unveils Tax Plan
Is Donald Trump's tax plan realistic?
Trump defends new tax plan
The pros and cons of Donald Trump's tax plan
Trump uses tax plan to push back on criticisms
Donald Trump opens up about his tax plan
BREAKING: DONALD TRUMP says on tax plan: Many Americans will have 'zero' tax rate | 60 Minutes
Trump Pledges Tax Relief for Middle Class
Trump Is Lying About His Tax Position
What to expect from Donald Trump's tax plan
Dr. Ben Carson breaks down his tax plan
Dr. Ben Carson on his flat-tax proposal
National Prayer Breakfast Speaker Ben Carson Lectured Obama on Flat Tax to 'Please' God
Dr. Benjamin Carson on Fairness of 10% Flat Tax "Tithe": Everyone should have "Skin in the Game"
Ted Cruz: Abolish the IRS and move to a flat tax system
Rand Paul's Fair And Flat Tax
Rand Paul unveils his 'fair and flat' tax plan
Rand Paul Explains Flat Tax Proposal on Fox News
Rand Paul: Donald Trump, Chris Christie, GOP Debate, Flat Tax (Fox News)
Mike Huckabee on the flat tax
Mike Huckabee – What is the "Fair Tax?"
Huckabee: Now not the time for Dems to talk tax hikes
RWW News: Mike Huckabee Supports The Fair Tax Because 'Giving Proportionately Is Biblical'
Reagan supported fair tax policies
Reagan on Taxes
Congressman Woodall Discusses the FairTax
Flat Tax vs. National Sales Tax
What is the FairTax legislation?
FairTax Prebate Explained

The Beatles – Revolution (1968)
FairTax: Fire Up Our Economic Engine (Official HD)
The FairTax: It's Time
FAIRTAX AD
Freedom from the IRS! – FairTax Explained in Detail
Why is the FairTax better than a flat income tax?
Why is the FairTax better than other tax reform efforts?
How does the FairTax rate compare to today's?
Is the FairTax rate really 23%?
Is consumption a reliable source of revenue?
How will used goods be taxed?
How does the "prebate" work?
Is it fair for rich people to get the same prebate as poor people?
Is the FairTax truly progressive?
How does the FairTax affect the economy?
What will the transition be like from the income tax to the FairTax?
Does the FairTax repeal the federal income tax?
How is the FairTax collected?
Isn't it a stretch to say the IRS will go away?
Is education taxed under the FairTax?
How does the FairTax impact the middle class?
How will the FairTax impact seniors?
What will happen to government programs like Social Security and Medicare?
How will Social Security payments be calculated under the FairTax?
Will the FairTax impact tax deferred retirement accounts like 401(k)s?
Will the FairTax hurt home ownership with no mortgage interest deduction?
How does the FairTax affect compliance costs?
How does the FairTax impact retailers?
Will the FairTax tax services?
Can I pretend to be a business to avoid the sales tax?
Do corporations get a windfall break from the FairTax?
Will the FairTax lead to a massive underground economy?
How does the FairTax affect illegal immigration?
How is the FairTax different from a Value Added Tax (VAT)?
"The Case for the Fair Tax"
Freedom from the IRS! – FairTax Explained in Detail
Isakson Discusses Fair Tax in Finance Committee
The Progressive Income Tax: A Tale of Three Brothers
100 Years Of Income Taxes – TheBlazeTV – REAL HISTORY – 2013.02.05
Deficits, Debts and Unfunded Liabilities: The Consequences of Excessive Government Spending
US National Debt: A Ticking Time Bomb – @FutureMoneyTren #NationalDebt
Congressman Pence – FairTax and FlatTax
Gov. Mike Huckabee Speech at "Iowa Freedom Summit" – Complete
The Beatles – Taxman – Lyrics
Pure Communism VS Pure Socialism VS Pure Capitalism
Trump Could Have Been A Contender
On the Waterfront,
"I coulda been a contender"
Trump Reveals Himself As A Loser
The Beatles – I'm a Loser – Subtitulado en español
Mr. Conservative: Barry Goldwater at the 1964 Republican National Convention
Ronald Reagan Support of Barry Goldwater (10/27/1964)
A Classic Critique of Government Intervention & Manipulation in Markets: The Road to Serfdom (1994)
F.A. Hayek: Biography, Economics, Road to Serfdom, Quotes, Books, Nobel Prize (2001)
The New Road to Serfdom: Lessons to Learn from European Policy
Mind blowing speech by Robert Welch in 1958 predicting Insider's plans to destroy America.
TAX REFORM THAT WILL MAKE AMERICA GREAT AGAIN
The Goals Of Donald J. Trump's Tax Plan
Too few Americans are working, too many jobs have been shipped overseas, and too many middle class families cannot make ends meet. This tax plan directly meets these challenges with four simple goals:
Tax relief for middle class Americans: In order to achieve the American dream, let people keep more money in their pockets and increase after-tax wages.
Simplify the tax code to reduce the headaches Americans face in preparing their taxes and let everyone keep more of their money.
Grow the American economy by discouraging corporate inversions, adding a huge number of new jobs, and making America globally competitive again.
Doesn't add to our debt and deficit, which are already too large.
The Trump Tax Plan Achieves These Goals
If you are single and earn less than $25,000, or married and jointly earn less than $50,000, you will not owe any income tax. That removes nearly 75 million households – over 50% – from the income tax rolls. They get a new one page form to send the IRS saying, "I win," those who would otherwise owe income taxes will save an average of nearly $1,000 each.
All other Americans will get a simpler tax code with four brackets – 0%, 10%, 20% and 25% – instead of the current seven. This new tax code eliminates the marriage penalty and the Alternative Minimum Tax (AMT) while providing the lowest tax rate since before World War II.
No business of any size, from a Fortune 500 to a mom and pop shop to a freelancer living job to job, will pay more than 15% of their business income in taxes. This lower rate makes corporate inversions unnecessary by making America's tax rate one of the best in the world.
No family will have to pay the death tax. You earned and saved that money for your family, not the government. You paid taxes on it when you earned it.
The Trump Tax Plan Is Revenue Neutral
The Trump tax cuts are fully paid for by:
Reducing or eliminating most deductions and loopholes available to the very rich.
A one-time deemed repatriation of corporate cash held overseas at a significantly discounted 10% tax rate, followed by an end to the deferral of taxes on corporate income earned abroad.
Reducing or eliminating corporate loopholes that cater to special interests, as well as deductions made unnecessary or redundant by the new lower tax rate on corporations and business income. We will also phase in a reasonable cap on the deductibility of business interest expenses.
DETAILS OF DONALD J. TRUMP'S TAX PLAN
America needs a bold, simple and achievable plan based on conservative economic principles. This plan does that with needed tax relief for all Americans, especially the working poor and middle class, pro-growth tax reform for all sizes of businesses, and fiscally responsible steps to ensure this plan does not add to our enormous debt and deficit.
This plan simplifies the tax code by taking nearly 50% of current filers off the income tax rolls entirely and reducing the number of tax brackets from seven to four for everyone else. This plan also reduces or eliminates loopholes used by the very rich and special interests made unnecessary or redundant by the new lower tax rates on individuals and companies.
The Trump Tax Plan: A Simpler Tax Code For All Americans
When the income tax was first introduced, just one percent of Americans had to pay it. It was never intended as a tax most Americans would pay. The Trump plan eliminates the income tax for over 73 million households. 42 million households that currently file complex forms to determine they don't owe any income taxes will now file a one page form saving them time, stress, uncertainty and an average of $110 in preparation costs. Over 31 million households get the same simplification and keep on average nearly $1,000 of their hard-earned money.
For those Americans who will still pay the income tax, the tax rates will go from the current seven brackets to four simpler, fairer brackets that eliminate the marriage penalty and the AMT while providing the lowest tax rate since before World War II:
| Income Tax Rate | Long Term Cap Gains/ Dividends Rate | Single Filers | Married Filers | Heads of Household |
| --- | --- | --- | --- | --- |
| 0% | 0% | $0 to $25,000 | $0 to $50,000 | $0 to $37,500 |
| 10% | 0% | $25,001 to $50,000 | $50,001 to $100,000 | $37,501 to $75,000 |
| 20% | 15% | $50,001 to $150,000 | $100,001 to $300,000 | $75,001 to $225,000 |
| 25% | 20% | $150,001 and up | $300,001 and up | $225,001 and up |
With this huge reduction in rates, many of the current exemptions and deductions will become unnecessary or redundant. Those within the 10% bracket will keep all or most of their current deductions. Those within the 20% bracket will keep more than half of their current deductions. Those within the 25% bracket will keep fewer deductions. Charitable giving and mortgage interest deductions will remain unchanged for all taxpayers.
Simplifying the tax code and cutting every American's taxes will boost consumer spending, encourage savings and investment, and maximize economic growth.
Business Tax Reform To Encourage Jobs And Spur Economic Growth
Too many companies – from great American brands to innovative startups – are leaving America, either directly or through corporate inversions. The Democrats want to outlaw inversions, but that will never work. Companies leaving is not the disease, it is the symptom. Politicians in Washington have let America fall from the best corporate tax rate in the industrialized world in the 1980's (thanks to Ronald Reagan) to the worst rate in the industrialized world. That is unacceptable. Under the Trump plan, America will compete with the world and win by cutting the corporate tax rate to 15%, taking our rate from one of the worst to one of the best.
This lower tax rate cannot be for big business alone; it needs to help the small businesses that are the true engine of our economy. Right now, freelancers, sole proprietors, unincorporated small businesses and pass-through entities are taxed at the high personal income tax rates. This treatment stifles small businesses. It also stifles tax reform because efforts to reduce loopholes and deductions available to the very rich and special interests end up hitting small businesses and job creators as well. The Trump plan addresses this challenge head on with a new business income tax rate within the personal income tax code that matches the 15% corporate tax rate to help these businesses, entrepreneurs and freelancers grow and prosper.
These lower rates will provide a tremendous stimulus for the economy – significant GDP growth, a huge number of new jobs and an increase in after-tax wages for workers.
The Trump Tax Plan Ends The Unfair Death Tax
The death tax punishes families for achieving the American dream. Therefore, the Trump plan eliminates the death tax.
The Trump Tax Plan Is Fiscally Responsible
The Trump tax cuts are fully paid for by:
Reducing or eliminating deductions and loopholes available to the very rich, starting by steepening the curve of the Personal Exemption Phaseout and the Pease Limitation on itemized deductions. The Trump plan also phases out the tax exemption on life insurance interest for high-income earners, ends the current tax treatment of carried interest for speculative partnerships that do not grow businesses or create jobs and are not risking their own capital, and reduces or eliminates other loopholes for the very rich and special interests. These reductions and eliminations will not harm the economy or hurt the middle class. Because the Trump plan introduces a new business income rate within the personal income tax code, they will not harm small businesses either.
A one-time deemed repatriation of corporate cash held overseas at a significantly discounted 10% tax rate. Since we are making America's corporate tax rate globally competitive, it is only fair that corporations help make that move fiscally responsible. U.S.-owned corporations have as much as $2.5 trillion in cash sitting overseas. Some companies have been leaving cash overseas as a tax maneuver. Under this plan, they can bring their cash home and put it to work in America while benefitting from the newly-lowered corporate tax rate that is globally competitive and no longer requires parking cash overseas. Other companies have cash overseas for specific business units or activities. They can leave that cash overseas, but they will still have to pay the one-time repatriation fee.
An end to the deferral of taxes on corporate income earned abroad. Corporations will no longer be allowed to defer taxes on income earned abroad, but the foreign tax credit will remain in place because no company should face double taxation.
Reducing or eliminating some corporate loopholes that cater to special interests, as well as deductions made unnecessary or redundant by the new lower tax rate on corporations and business income. We will also phase in a reasonable cap on the deductibility of business interest expenses.
https://www.donaldjtrump.com/positions/tax-reform
Trump Plan Cuts Taxes for Millions
Middle class, businesses get break, but overseas profits would face a one-time 10% levy
By MONICA LANGLEY And JOHN D. MCKINNON
Republican presidential candidate Donald Trump unveiled an ambitious tax plan Monday that he says would eliminate income taxes for millions of households, lower the tax rate on all businesses to 15% and change tax treatment of companies' overseas earnings.
Under the Trump plan, no federal income tax would be levied against individuals earning less than $25,000 and married couples earning less than $50,000. The Trump campaign estimates that would reduce taxes to zero for 31 million households that currently pay at least some income tax. The highest individual income-tax rate would be 25%, compared with the current 39.6% rate.
Many middle-income households would have a lower tax rate under Mr. Trump's proposal, but because high-income households generally pay income tax at much higher rates, his proposed across-the-board rate cut could have a positive impact on them, too. For example, an analysis of Jeb Bush's plan—taxing individuals' incomes at no more than 28%—by the business-backed Tax Foundation found that the biggest percentage winners in after-tax income would be the top 1% of earners.
Mr. Trump's plan appears designed to help him, as the GOP front-runner, cement his standing as a populist—though that message is complicated by the fact that the billionaire, like other Republican leaders, would eliminate the estate tax.
READ MORE ON CAPITAL JOURNAL
Capital Journal is WSJ.com's home for politics, policy and national security news.
"My plan will bring sanity, common sense and simplification to our country's catastrophic tax code," Mr. Trump said in an interview. "It will create jobs and incentives of all kinds while simultaneously growing the economy."
But Mr. Trump will face a challenge in convincing skeptics that his aggressive tax cuts can be implemented without adding to the federal deficit.
To pay for the proposed tax benefits, the Trump plan would eliminate or reduce deductions and loopholes to high-income taxpayers, and would curb some deductions and other breaks for middle-class taxpayers by capping the level of individual deductions, a politically dicey proposition. Mr. Trump also would end the "carried interest" tax break, which allows many investment-fund managers to pay lower taxes on much of their compensation.
A significant revenue gain would come from a one-time tax on overseas profits that could encourage U.S. multinational corporations to return an estimated $2.1 trillion in cash now sitting offshore, largely to avoid U.S. taxes. His proposal would impose a mandatory 10% tax on all of that money, even if the money stays overseas, but allow a few years for the tax to be paid. The Trump campaign estimates that many companies would choose to bring their money back home, boosting jobs and investment in the U.S.
Mr. Trump also would impose an immediate tax on overseas earnings of American corporations; currently, such tax payments can be deferred. All told, the campaign says the plan would be revenue neutral—neither raising nor lowering federal revenues—by the third year and then begin adding revenue.
With the tax plan's release, Mr. Trump is moving to quell criticism that his campaign has been more style and less substance. This tax proposal follows his well-known immigration plan in the summer and one on gun rights last week.
Mr. Trump saves some money and fiscal headaches by skipping some of the big but complicated and costly changes that other candidates have embraced, such as business-expensing breaks and so-called territorial taxation for multinational corporations.
On the individual side, Mr. Trump would consolidate the current seven rates to four, of 0%, 10%, 20% and 25%. Those changes alone would exempt all married couples making $50,000 or less from the income tax, as well as singles making $25,000 or less.
The 10% bracket would apply to incomes from $50,000 to $100,000 for a married couple; the current 10% bracket has a ceiling of $18,450. The new 25% top bracket would apply to married couples' incomes in excess of $300,000, which currently are subject to rates as high as 39.6%. Mr. Trump also would cut the top capital gains rate to 20%, from the current 23.8%. And he would eliminate the alternative minimum tax.
But the candidate doesn't propose to end taxation of individuals' investment income, as some other Republicans propose, nor would he expand the standard deduction, child-credit and other middle-class breaks as some other GOP candidates have suggested.
For businesses, Mr. Trump's 15% rate is among the lowest that have been proposed so far. Rand Paul has proposed a 14.5% flat-tax rate for all types of income. Marco Rubio, another candidate with a detailed plan, would tax all business income at no more than 25%. Mr. Bush has proposed a 20% top corporate rate. The current top corporate tax rate is 35%, and small business income is subject to rates of as much as 39.6% (although many small businesses pay out a lot of their profits as lower-taxed dividends or capital gains). The campaign argues the rate would be among the lowest among industrialized nations, giving U.S. companies an edge to compete.
The lower corporate rates would provide "a tremendous stimulus for the economy," the campaign's plan argues. Mr. Trump would not, however, allow businesses to expense all their new equipment purchases, as some other Republicans do.
The plan proposes to simplify tax filing for many lower- to middle-income households. The plan says that some 42 million households that currently file tax forms to establish that they don't owe any federal income tax now will be able to file their returns on a single page.
The 31 million households that have been paying some taxes but now won't have any tax liability can use the same single-page, and keep an average of $1,000 in tax savings, the Trump campaign says. Today, 36% of American households today pay no income taxes, and that number would grow to 50%.
The Trump plan would raise revenues in at least a couple of significant ways. It would limit the value of individual deductions, with middle-class households keeping all or most of their deductions, higher-income taxpayers keeping around half of theirs, and the very wealthy losing a significant chunk of theirs. It also would wipe out many corporate deductions.
All taxpayers would keep their current deductions for mortgage-interest on their homes and charitable giving.
The plan also proposes capping the amount of interest payments that businesses can deduct now, a change phased in over a long period, and would impose a corporate tax on future foreign earnings of American multinationals.
http://www.wsj.com/articles/trump-plan-cuts-taxes-for-millions-1443427200
ARE Americans practicing Communism?Read the 10 Planks of The Communist Manifesto to discover the truth and learn how to know your enemy…
Karl Marx describes in his communist manifesto, the ten steps necessary to destroy a free enterprise system and replace it with a system of omnipotent government power, so as to effect a communist socialist state. Those ten steps are known as the Ten Planks of The Communist Manifesto… The following brief presents the original ten planks within theCommunist Manifesto written by Karl Marx in 1848, along with the American adopted counterpart for each of the planks. From comparison it's clear MOST Americans have by myths, fraud and deception under the color of law by their own politicians in both the Republican and Democratic and parties, been transformed into Communists.
Another thing to remember, Karl Marx in creating the Communist Manifesto designed these planks AS A TEST to determine whether a society has become communist or not. If they are all in effect and in force, then the people ARE practicing communists.
Communism, by any other name is still communism, and is VERY VERY destructive to the individual and to the society!!
The 10 PLANKS stated in the Communist Manifesto and some of their American counterparts are…
1. Abolition of private property and the application of all rents of land to public purposes.
Americans do these with actions such as the 14th Amendment of the U.S. Constitution (1868), and various zoning, school & property taxes. Also the Bureau of Land Management (Zoning laws are the first step to government property ownership)
2. A heavy progressive or graduated income tax.
Americans know this as misapplication of the 16th Amendment of the U.S. Constitution, 1913, The Social Security Act of 1936.; Joint House Resolution 192 of 1933; and various State "income" taxes. We call it "paying your fair share".
3. Abolition of all rights of inheritance.
Americans call it Federal & State estate Tax (1916); or reformed Probate Laws, and limited inheritance via arbitrary inheritance tax statutes.
4. Confiscation of the property of all emigrants and rebels.
Americans call it government seizures, tax liens, Public "law" 99-570 (1986); Executive order 11490, sections 1205, 2002 which gives private land to the Department of Urban Development; the imprisonment of "terrorists" and those who speak out or write against the "government" (1997 Crime/Terrorist Bill); or the IRS confiscation of property without due process. Asset forfeiture laws are used by DEA, IRS, ATF etc…).
5. Centralization of credit in the hands of the state, by means of a national bank with State capital and an exclusive monopoly.
Americans call it the Federal Reserve which is a privately-owned credit/debt system allowed by the Federal Reserve act of 1913. All local banks are members of the Fed system, and are regulated by the Federal Deposit Insurance Corporation (FDIC) another privately-owned corporation. The Federal Reserve Banks issue Fiat Paper Money and practice economically destructive fractional reserve banking.
6. Centralization of the means of communications and transportation in the hands of the State.
Americans call it the Federal Communications Commission (FCC) and Department of Transportation (DOT) mandated through the ICC act of 1887, the Commissions Act of 1934, The Interstate Commerce Commission established in 1938, The Federal Aviation Administration, Federal Communications Commission, and Executive orders 11490, 10999, as well as State mandated driver's licenses and Department of Transportation regulations.
7. Extension of factories and instruments of production owned by the state, the bringing into cultivation of waste lands, and the improvement of the soil generally in accordance with a common plan.
Americans call it corporate capacity, The Desert Entry Act and The Department of Agriculture… Thus read "controlled or subsidized" rather than "owned"… This is easily seen in these as well as the Department of Commerce and Labor, Department of Interior, the Environmental Protection Agency, Bureau of Land Management, Bureau of Reclamation, Bureau of Mines, National Park Service, and the IRS control of business through corporate regulations.
8. Equal liability of all to labor. Establishment of industrial armies, especially for agriculture.
Americans call it Minimum Wage and slave labor like dealing with our Most Favored Nation trade partner; i.e. Communist China. We see it in practice via the Social Security Administration and The Department of Labor. The National debt and inflation caused by the communal bank has caused the need for a two "income" family. Woman in the workplace since the 1920's, the 19th amendment of the U.S. Constitution, the Civil Rights Act of 1964, assorted Socialist Unions, affirmative action, the Federal Public Works Program and of course Executive order 11000.
9. Combination of agriculture with manufacturing industries, gradual abolition of the distinction between town and country, by a more equitable distribution of population over the country.
Americans call it the Planning Reorganization act of 1949 , zoning (Title 17 1910-1990) and Super Corporate Farms, as well as Executive orders 11647, 11731 (ten regions) and Public "law" 89-136. These provide for forced relocations and forced sterilization programs, like in China.
10. Free education for all children in public schools. Abolition of children's factory labor in its present form. Combination of education with industrial production.
Americans are being taxed to support what we call 'public' schools, but are actually "government force-tax-funded schools " Even private schools are government regulated. The purpose is to train the young to work for the communal debt system. We also call it the Department of Education, the NEA and Outcome Based "Education" . These are used so that all children can be indoctrinated and inculcated with the government propaganda, like "majority rules", and "pay your fair share". WHERE are the words "fair share" in the Constitution, Bill of Rights or the Internal Revenue Code (Title 26)?? NO WHERE is "fair share" even suggested !! The philosophical concept of "fair share" comes from the Communist maxim, "From each according to their ability, to each according to their need! This concept is pure socialism. … America was made the greatest society by its private initiative WORK ETHIC … Teaching ourselves and others how to "fish" to be self sufficient and produce plenty of EXTRA commodities to if so desired could be shared with others who might be "needy"… Americans have always voluntarily been the MOST generous and charitable society on the planet.
Do changing words, change the end result? … By using different words, is it all of a sudden OK to ignore or violate the provisions or intent of the Constitution of the united States of America?????
The people (politicians) who believe in the SOCIALISTIC and COMMUNISTIC concepts, especially those who pass more and more laws implementing these slavery ideas, are traitors to their oath of office and to the Constitution of the united States of America… KNOW YOUR ENEMY …Remove the enemy from within and from among us.
VOTE LIBERTARIAN, the only political party in America that still firmly supports and diligently abides by the Constitution of the united States of America.
None are more hopelessly enslaved, as those who falsely believe they are free….http://www.libertyzone.com/Communist-Manifesto-Planks.html
The Pronk Pops Show Podcasts Portfolio
Read Full Post
|
Make a Comment
(
None so far
)