The Pronk Pops Show 1381, January 21, 2020, Story 1: President Trump Among The Globalist Elitists At World Economic Forum — Boom vs. Doom — A Conflict of Visions — Claim: The United States Is Back and Booming — Reality: Big Government Spending Parties Budget Busters on Verge of Bubble Busting and Global Recession — The Party Is Over — Big Spender — Videos — Story 2: Radical Extremist Democrat Socialists (REDS) and Big Lie Media Failed Coup with Unconstitutional Impeachment of Trump Based On Big Lie Propaganda Smear Campaign — American People Will Find Trump Not Guilty and Vote Democrats Out of Office — Videos
Pronk Pops Show 1381 January 21, 2020
Pronk Pops Show 1380 January 17, 2020
Pronk Pops Show 1379 January 16, 2020
Pronk Pops Show 1378 January 15, 2020
Pronk Pops Show 1377 January 14, 2020
Pronk Pops Show 1376 January 13, 2020
Pronk Pops Show 1375 December 13, 2019
Pronk Pops Show 1374 December 12, 2019
Pronk Pops Show 1373 December 11, 2019
Pronk Pops Show 1372 December 10, 2019
Pronk Pops Show 1371 December 9, 2019
Pronk Pops Show 1370 December 6, 2019
Pronk Pops Show 1369 December 5, 2019
Pronk Pops Show 1368 December 4, 2019 
Pronk Pops Show 1367 December 3, 2019
Pronk Pops Show 1366 December 2, 2019
Pronk Pops Show 1365 November 22, 2019
Pronk Pops Show 1364 November 21, 2019
Pronk Pops Show 1363 November 20, 2019
Pronk Pops Show 1362 November 19, 2019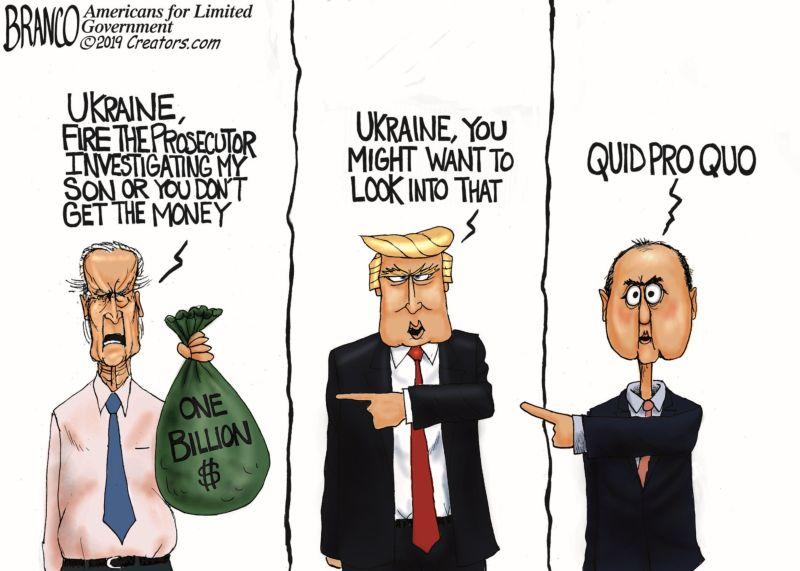 Story 1: President Trump Among The Globalist Elitists At World Economic Forum — Boom vs. Doom — A Conflict of Visions — Claim: The United States Is Back and Booming — Reality: Big Government Spending Parties Budget Busters on Verge of Bubble Busting and Global Recession — The Party Is Over — Big Spender — Videos
President Trump Delivers Opening Remarks at the World Economic Forum
Trump took swipe at Dem candidates, environmentalists at Davos: Report
Will Davos summit world leaders aim to copy Trump's economy?
Peter Schiff – The Fed's Exit Plan is QE Infinity
Peter Schiff Predicts US Bankruptcy – Is He Right? (ANSWER REVEALED)
Recession 2020 — 13 Signs That Recession will be Global and Worse than 1929
Dr. Marc Faber: The Fed Started QE to Infinity in 2008
Repo Market END GAME Finally Revealed! (Can YOU Handle The Truth?)
Jim Willie: The Federal Reserve Is Buying Everything In Sight (Part 1)
Record-Breaking U.S. Economy Has A Massive Recession Deficit – Here's Why
3 Alarming Indicators Point to a Stock Market Crash
Recession 2020: 5 Reasons It Will Be Worse Than 2009
JIM ROGERS WARNS CATASTROPHIC ECONIOMIC CRISIS, PAPER WEALTH BUBBLE WILL IMPLODE, WEALTH GAP WIDENS
JIM ROGERS VS JIM WILLIE 2020
Economic Collapse 2020 : Uncle Sam is Spending us Into Oblivion !!
David Stockman on the Trump economy
U.S. Economic Outlook 2020: On Firmer Ground
U.S. Economy in Sub-Trend Growth, Not Outright Recession: BofA's Meyer
Income inequality is declining in Trump's economy: Steve Moore
Expect the U.S. Economy to Bottom Out in 1Q of 2020, Says Allianz's Subran
Everyone is benefiting from the Trump boom: Larry Kudlow
Who deserves credit for the booming economy?
Top 10 Economies of Europe 2019 ( by Nominal GDP )
Top 20 Economies – Europe 2019 (Nominal GDP)
Highest Unemployment Rate (1981-2025)
Lowest Unemployment Rate (1981-2025)
Europe (EU) Countries by Government Debt (as % of GDP) (2000-2018) Ranking [4K]
Nat King Cole – "The Party's Over"
The party's over
It's time to call it a day
They've burst your pretty balloon
And taken the moon away
It's time to wind up the masquerade
Just make your mind up the piper must be paid
The party's over
The candles flicker and dim
You danced and dreamed through the night
It seemed to be right just being with him
Now you must wake up, all dreams must end
Take off your makeup, the party's over
It's all over, my friend
The party's over
It's time to call it a day
Now you must wake up, all dreams must end
Take off your makeup, the party's over
It's all over, my friend
It's all over, my friend
Songwriters: Gladys Harris
The Party's Over lyrics © Warner/Chappell Music, Inc
Big Spender
The minute you walked in the joint
I could see you were a man of distinction
A real big spender
Good lookin' so refined
Say, wouldn't you like to know what's goin' on in my mind?
So let me get right to the point
I don't pop my cork for every man I see
Hey big spender,
Spend a little time with me
Wouldn't you like to have fun, fun, fun
How's about a few laughs, laughs
I could show you a good time
Let me show you a good time!
The minute you walked in the joint
I could see you were a man of distinction
A real big spender
Good lookin' so refined
Say, wouldn't you like to know what's goin' on in my mind?
So let me get right to the point,
I don't pop my cork for every guy I see
Hey big spender
Hey big spender
Hey big spender
Spend, a little time with me
Yes
Songwriters: Cy Coleman / Dorothy Fields
Big Spender lyrics © Downtown Music Publishing, BMG Rights Management, Words & Music A Div Of Big Deal Music LLC
Donald Trump tells Davos audience he rejects environmental 'prophets of doom' as grim-faced Greta Thunberg looks on before she tells delegates 'our house is still on fire' and 'to act as if you loved your children'
Donald Trump gave first keynote address to leaders at the World Economic forum in Davos on Tuesday
He called on countries to 'reject the prophets of doom' on the environment, calling them 'foolish'
Remark was a swipe at teenage activist Greta Thunberg, who was sitting in the audience as he spoke
Thunberg gave a speech insisting 'our house is still on fire', before adding: 'What will you tell your children?' 
Donald Trump urged world leaders at Davos to 'reject the environmental prophets of doom' during his keynote address to the World Economic Forum on Tuesday.
The US President branded climate activists 'the heirs of yesterday's foolish fortune tellers' while rattling off a list of projections that he said failed to come true, including overpopulation in the 1960s and the 'end of oil' in the 1990s.
Trump's remarks were a clear swipe at 17-year-old Greta Thunberg who was sitting in the audience for his speech and had earlier chastised world and business leaders for 'doing nothing' to stop climate change.
He then touted America's fossil fuel revolution in the form of shale gas and oil, inviting European leaders to invest.
In her own speech just a few minutes afterwards, Greta urged leaders to immediately stop investing in fossil fuels, and to pull subsidies for companies making energy from them.
Trump rejects environmental 'prophets of doom' in Davos speech
The remark was  swipe at teen climate activist Greta Thunberg, who sat in the audience during his speech (pictured)
Greta had earlier in the day accused world leaders of failing to do anything to protect the climate, ahead of a second address due to take place this afternoon
Also in the auditorium listening to the speech was Trump's daughter Ivanka (left) and her husband Jared Kushner (centre)
Greta had walked out while Trump was still stood on stage in order to deliver her address to a smaller audience, in which she insisted on the need for greater action on the climate.
(Scroll down for her full speech)
In a swipe at the President's pledge to join the 'trillion trees' initiative, she said that it is no good planting trees across Africa 'while at the same time forests like the Amazon are being slaughtered at an infinitely higher rate'.
'I wonder, what will you tell your children was the reason to fail and leave them facing a climate chaos you knowingly brought upon them?' she asked.
Parroting her remarks from when she addressed the conference last year, she added: 'Our house is still on fire. Your inaction is fuelling the flames by the hour.
'We are still telling you to panic, and to act as if you loved your children above all else.'
Meanwhile Trump insisted that technical innovation, not restricting economic growth, is the way forward. 'Fear and doubt is not a good thought process,' he said. 'This is not a time for pessimism but a time for optimism.'
Donald Trump arrives at the World Economic Forum in Davos
Trump was flown to Davos from Zurich on board Marine One (pictured close to the camera) ahead of his address on Tuesday
Trump waves to the media as he is surrounded by security at Davos on Tuesday
Trump arrived in Zurich on board the presidential jet, Air Force One, on Tuesday morning
Trump gave an insight into his thoughts as he headed to the conference, saying he aims to bring 'hundreds of billions of dollars' back to the US
'Without treating this as a real crisis we cannot solve it,' she said. 'It will require much more than this, this is just the very beginning.'
Thunberg is due to speak again around 1pm local time.
The forum's own Global Risks report published last week warned that 'climate change is striking harder and more rapidly than many expected' with global temperatures on track to increase by at least three degrees Celsius (5.4 degrees Fahrenheit) towards the end of the century.
There are no expectations that Trump and Thunberg, who have exchanged barbs through Twitter, will actually meet, but the crowded venue and intense schedule mean a chance encounter cannot be ruled out.
When Trump and his entourage walked through UN headquarters last year at the annual General Assembly, a photo of the teenager staring in apparent fury at the president from the sidelines went viral.
Sustainability is the buzzword at the forum, which began in 1971, with heel crampons handed out to participants to encourage them to walk on the icy streets rather than use cars, and the signage paint made out of seaweed.
Trump's opposition to renewable energy, his withdrawal from the Paris climate accord negotiated under his predecessor Barack Obama, and the free hand extended to the fossil fuel industry puts him at odds with the entire thrust of the event.
President Donald Trump talks with reporters falling his speech at the World Economic Forum
'Climate change is a hot topic at Davos,' said Chris Williamson, chief business economist at IHS Markit, adding there had been a 'change in the atmosphere' and realisation that climate change represented a downside risk for the economy.
EU Commission chief Ursula von der Leyen said at a welcome ceremony in Davos that 'for too long, humanity took away resources from the environment and in exchange produced waste and pollution'.
Business leaders attending the forum will be keen to tout their awareness on climate change but are likely also to be concerned by the state of the global economy whose prospects, according to the IMF, have improved but remain brittle.
The IMF cut its global growth estimate for 2020 to 3.3 percent, saying that a recent truce in the trade war between China and the US had brought some stability but that risks remained.
'We are already seeing some tentative signs of stabilisation but we have not reached a turning point yet,' said IMF chief Kristalina Georgieva.
Activists meanwhile will be pressing for much more concrete action to fight inequality, after Oxfam issued a report outlining how the number of billionaires has doubled in the past decade and the world's 22 richest men now have more wealth than all the women in Africa.
Ivanka Trump and Jared Kushner arrive at World Economic Forum event
Other key priorities will be exploring how to battle biodiversity loss, narrow the digital divide between the internet haves and have nots and step up the fight against pandemics in the face of vaccine hesitancy and drug resistance.
'I am angry about the state of the world but I am also determined to engage and provide solutions and deliver,' WWF director general Marco Lambertini told AFP. 'There needs to be healthy balance between these two sentiments.'
The risk of global conflict will also loom large after the spike in tensions between the United States and Iran, following the killing of Iranian commander Qasem Soleimani in a US drone strike.
But a planned appearance by Iranian Foreign Minister Mohammad Javad Zarif – which could have paved the way for a showdown or even meeting with Trump – has been cancelled.
Venezuela's opposition leader Juan Guaido – who declared himself acting president last year – will be attending the forum in defiance of a travel ban imposed by the regime of President Nicolas Maduro.
'OUR HOUSE IS STILL ON FIRE': GRETA'S FULL SPEECH
I've been warned that telling people to panic about the climate crisis is a very dangerous thing to do. But don't worry. It's fine. Trust me, I've done this before and I assure you it doesn't lead to anything.
And for the record, when we children tell you to panic we're not telling you to go on like before.
We're not telling you to rely on technologies that don't even exist today at scale and that science says perhaps never will.
We are not telling you to keep talking about reaching 'net zero emissions' or 'carbon neutrality' by cheating and fiddling around with numbers.
We are not telling you to 'offset your emissions' by just paying someone else to plant trees in places like Africa while at the same time forests like the Amazon are being slaughtered at an infinitely higher rate.
Planting trees is good, of course, but it's nowhere near enough of what needs to be done, and it cannot replace real mitigation or rewilding nature.
Let's be clear. We don't need a 'low carbon economy.' We don't need to 'lower emissions.' Our emissions have to stop. And until we have the technologies that at scale can put our emissions to minus then we must forget about net zero — we need real zero.
Because distant net zero emission targets will mean absolutely nothing if we just continue to ignore the carbon dioxide budget — which applies for today, not distant future dates. If high emissions continue like now even for a few years, that remaining budget will soon be completely used up.
The fact that the USA is leaving the Paris accord seems to outrage and worry everyone, and it should. But the fact that we're all about to fail the commitments you signed up for in the Paris Agreement doesn't seem to bother the people in power even the least.
Any plan or policy of yours that doesn't include radical emission cuts at the source starting today is completely insufficient for meeting the 1.5-degree or well-below-2-degrees commitments of the Paris Agreement.
And again — this is not about right or left. We couldn't care less about your party politics.
From a sustainability perspective, the right, the left as well as the centre have all failed. No political ideology or economic structure has been able to tackle the climate and environmental emergency and create a cohesive and sustainable world. Because, in case you haven't noticed, that world is currently on fire.
You say children shouldn't worry. You say: 'Just leave this to us. We will fix this, we promise we won't let you down.'
And then — nothing. Silence. Or something worse than silence. Empty words and promises which give the impression that sufficient action is being taken.
All the solutions are obviously not available within today's societies. Nor do we have the time to wait for new technological solutions to become available to start drastically reducing our emissions.
So of course the transition isn't going to be easy. It will be hard. And unless we start facing this now together, with all cards on the table, we won't be able to solve this in time.
In the days running up to the 50th anniversary of the World Economic Forum, I joined a group of climate activists who are demanding that you, the world's most influential business and political leaders, begin to take the action needed. We demand that at this year's World Economic Forum participants from all companies, banks, institutions and governments:
We don't want these things done by 2050, 2030 or even 2021, we want this done now.
It may seem like we're asking for a lot. And you will of course say that we are naïve. But this is just the very minimum amount of effort that is needed to start the rapid sustainable transition.
So either you do this or you're going to have to explain to your children why you are giving up on the 1.5-degree target.
Giving up without even trying.
Well I'm here to tell you that unlike you, my generation will not give up without a fight.
The facts are clear, but they're still too uncomfortable for you to address. You just leave it because you think it's too depressing and people will give up. But people will not give up. You're the ones who are giving up.
Last week I met with coal miners in Poland who lost their jobs because their mine was closed. And even they had not given up. On the contrary, they seem to understand the fact that we need to change more than you do.
I wonder, what will you tell your children was the reason to fail and leave them facing a climate chaos you knowingly brought upon them? The 1.5-degree target? That it seemed so bad for the economy that we decided to resign the idea of securing future living conditions without even trying?
Our house is still on fire. Your inaction is fuelling the flames by the hour. We are still telling you to panic, and to act as if you loved your children above all else.
https://www.dailymail.co.uk/news/article-7910695/Greta-Thunberg-tells-world-leaders-fight-climate-change.html
QE infinity? Economists believe that Europe's bond buying could run for years
KEY POINTS
Starting in November, the ECB will make 20 billion euros ($21.9 billion) of net asset purchases per month for as long as it takes for the euro zone's inflation and growth outlooks to return to satisfactory levels.
The smaller increments but open-ended timescale of this second package (QE-II) surprised many, and was well below the 60 billion euro per month implemented at the beginning of QE-I in 2015.
The shape and size of the European Central Bank's new bond-buying programcaught market participants off guard, with some now predicting it'll be years until the euro zone is back to anything approaching normality.
Starting in November, the ECB will make 20 billion euros ($21.9 billion) of net asset purchases per month for as long as it takes for the euro zone's inflation and growth outlooks to return to satisfactory levels. The purchasing will only end "shortly before" the next rate hike.
ECB President Mario Draghi pointed out Thursday that a major reason for the re-launch of net asset purchases was that inflation expectations remained consistently below the ECB's target of just below 2%, but implored governments to deploy fiscal policy to supplement his actions.
This will be the second round of quantitative easing (QE) from the ECB, the first coming four years ago in response to the calamitous euro zone debt crisis.
Shweta Singh, managing director of global macro at TS Lombard, said the second round of asset purchases would likely have a "milder impact than QE-I, when borrowing costs were higher, fragmentation across the euro area was severe and domestic risks were far greater."
"Crucially, there may be much less scope this time for the euro to edge lower and thus boost inflation expectations, while the pool of eligible assets that the ECB can buy has shrunk since QE-I was launched."
QE infinity?
The smaller increments but open-ended timescale of this second package (QE-II) surprised many, and was well below the 60 billion euro per month implemented at the beginning of QE-I in 2015. The open-ended commitment to continue until the inflation outlook improves carries several implications.
"The sequencing reference also signals that there would only be a short gap between the end of QE and the onset of rate hikes," Ken Wattret, chief European economist at IHS Markit, said in a note Thursday.
"As we believe rate hikes are well down the line — we have the first DFR (deposit facility rate) hike only in late 2022, with an even later start increasingly likely — this implies a very long period of net asset purchases."
The ECB forecasts inflation at 1.5% in 2021 which is still below what the ECB regards as "sufficiently close to, but below, 2%," Berenberg senior European economist Florian Hense pointed out in a note.
"Thus, the ECB seems highly unlikely to raise rates before 2022 — unless inflation were to surprise a lot on the upside," Hense projected.
"The asset purchase program could therefore last for at least 24 months with a total volume of 480 billion euros. More likely it will last longer."
Barclays head of economic research Christian Keller anticipates that the asset purchase program will continue at least until the end of 2020.
"We expect the ECB will remain accommodative for a very prolonged period of time. We continue to think that risks to the EA (euro area) growth outlook are skewed to the downside and we do not expect core inflation will re-accelerate in the near term," Keller said in a research note Thursday.
"As the euro area has arguably entered the mature stage of its economic cycle, we expect interest rates to stay low for a prolonged period and firms' pricing strategies to remain conservative, and we believe fiscal policy is unlikely to reflate the euro area economy."
Against this backdrop, Barclays economists do not expect businesses to feel immediate pressure to increase final output prices, and therefore project that core consumer prices are unlikely to catch up to levels consistent with the ECB's medium-term price stability target. Keller thus expects underlying prices to remain on a "slow recovery trend."
'Strong signal for governments'
ECB policymakers unanimously agreed that fiscal policy rather than monetary policy should be the main tool to combat the economic downturn. The duration of the QE program may hinge on the willingness of national governments to take action.
Draghi on Thursday urged "governments with fiscal space" to act in "an effective and timely manner."
Ana Andrade, Europe analyst at The Economist Intelligence Unit, said in a statement that the open-ended nature of the asset purchase program will be a "strong signal for governments, as it will increase their fiscal space."
"It could potentially lead them to engage on more fiscal stimulus," she added.
Hense agreed that by lowering funding costs further, governments may find it easier to finance a "modest fiscal expansion" and the policy might nudge countries with some extra fiscal space, such as Germany, to use it.
"On their own, purchases of 240 billion (euros) in one year will raise the balance sheet of the eurosystem by circa 2 percentage points of GDP (gross domestic product) in a year from its current level of close to 40%."
https://www.cnbc.com/2019/09/13/qe-infinity-economists-believe-ecb-bond-buying-could-run-for-years.html
Story 2: Radical Extremist Democrat Socialists (REDS) and Big Lie Media Failed Coup with Unconstitutional Impeachment of Trump Based On Big Lie Propaganda Smear Campaign — American People Will Find Trump Not Guilty and Vote Democrats Out of Office —  Videos
Jay Sekulow on Senate trial: I'm confident with where this is going
Graham sounds off on Dems: They're on a crusade to destroy Trump
WATCH: Cipollone says obstruction of Congress charge is 'ridiculous' | Trump impeachment trial
WATCH: Trump attorney slams House Democrats' handling of impeachment | Trump impeachment trial
WATCH: Trump attorney says there's no 'there there' in Democrats' case | Trump impeachment trial
U.S. Senate: Impeachment Trial (Day 2)
Impeachment trial of President Trump | Jan. 21, 2020 (FULL LIVE STREAM)
Schiff slammed for 'parody' of Trump call transcript
WATCH: Rep. Adam Schiff's full opening statement on whistleblower complaint | DNI hearing
Trump accuses Adam Schiff of 'making up' conversation with Ukraine
Hannity: Impeachment will have real consequences for the presidency and America
Impeachment, Democrats, and those 90,000 documents
Two deceptions at the heart of Democrats' impeachment brief
Executive privilege
Jump to navigationJump to search
Executive privilege is the right of the president of the United States and other members of the executive branch to maintain confidential communications under certain circumstances within the executive branch and to resist some subpoenas and other oversight by the legislative and judicial branches of government in pursuit of particular information or personnel relating to those confidential communications. The right comes into effect when revealing information would impair governmental functions. Neither executive privilege nor the oversight power of Congress is explicitly mentioned in the United States Constitution.[1] However, the Supreme Court of the United States has ruled that executive privilege and congressional oversight each are a consequence of the doctrine of the separation of powers, derived from the supremacy of each branch in its own area of Constitutional activity.[2]
The Supreme Court confirmed the legitimacy of this doctrine in United States v. Nixon in the context of a subpoena emanating from the judiciary, instead of emanating from Congress.[3]The Court held that there is a qualified privilege, which once invoked, creates a presumption of privilege, and the party seeking the documents must then make a "sufficient showing" that the "presidential material" is "essential to the justice of the case". Chief Justice Warren Burger further stated that executive privilege would most effectively apply when the oversight of the executive would impair that branch's national security concerns.[3] Regarding requests from Congress (instead of from the courts) for executive branch information, as of a 2014 study by the Congressional Research Service,[4] only two federal court cases had addressed the merits of executive privilege in such a context, and neither of those cases reached the Supreme Court.[5]
In addition to which branch of government is requesting the information, another characteristic of executive privilege is whether it involves a "presidential communications privilege" or instead a "deliberative process privilege" or some other type of privilege.[4] The deliberative process privilege is often considered to be rooted in common law, whereas the presidential communications privilege is often considered to be rooted in separation of powers, thus making the deliberative process privilege less difficult to overcome.[4][6] Generally speaking, presidents, congresses and courts have historically tended to sidestep open confrontations through compromise and mutual deference in view of previous practice and precedents regarding the exercise of executive privilege.[4]
Early precedents
[
edit
]
Deliberative process privilege is a specific instance of the more general principle of executive privilege. It is usually considered to be based upon common law rather than separation of powers, and its history traces back to the English crown privilege (now known as public-interest immunity).[6] In contrast, the presidential communications privilege is another specific instance of executive privilege, usually considered as being based upon separation of powers, and for that reason it is more difficult to overcome than deliberative process privilege.[4] A significant requirement of the presidential communications privilege is that it can only protect communications sent or received by the president or his immediate advisors, whereas the deliberative process privilege may extend further down the chain of command.[4]
In the context of privilege assertions by United States presidents, law professor Michael Dorf has written: "In 1796, President George Washington refused to comply with a request by the House of Representatives for documents related to the negotiation of the then-recently adopted Jay Treaty with the Kingdom of Great Britain. The Senate alone plays a role in the ratification of treaties, Washington reasoned, and therefore the House had no legitimate claim to the material. Therefore, Washington provided the documents to the Senate but not the House."[7]
President Thomas Jefferson continued the precedent for this in the trial of Aaron Burr for treason in 1809. Burr asked the court to issue a subpoena duces tecum to compel Jefferson to testify or provide his private letters concerning Burr. Chief Justice John Marshall, a strong proponent of the powers of the federal government but also a political opponent of Jefferson, ruled that the Sixth Amendment to the Constitution, which allows for these sorts of court orders for criminal defendants, did not provide any exception for the president. As for Jefferson's claim that disclosure of the document would imperil public safety, Marshall held that the court, not the president, would be the judge of that. Jefferson refused to personally testify but provided selected letters.
In 1833, President Andrew Jackson cited executive privilege when Senator Henry Clay demanded he produce documents concerning statements the president made to his cabinet about the removal of federal deposits from the Second Bank of the United States during the Bank War.[8]
Cold War era
[
edit
]
During the period of 1947–49, several major security cases became known to presidents. There followed a series of investigations, culminating in the famous Hiss–Chambers case of 1948. At that point, the Truman Administration issued a sweeping secrecy order blocking congressional efforts from FBI and other executive data on security problems.  Security files were moved to the White House and Administration officials were banned from testifying before Congress on security related matters. Investigation of the State Department and other cases was stymied and the matter left unresolved.
During the Army–McCarthy hearings in 1954, Eisenhower used the claim of executive privilege to forbid the "provision of any data about internal conversations, meetings, or written communication among staffers, with no exception to topics or people." Department of Defense employees were also instructed not to testify on any such conversations or produce any such documents or reproductions.[9] This was done to refuse the McCarthy Committee subpoenas of transcripts of monitored telephone calls from Army officials, as well as information on meetings between Eisenhower officials relating to the hearings. This was done in the form of a letter from Eisenhower to the Department of Defense and an accompanying memo from Eisenhower Justice. The reasoning behind the order was that there was a need for "candid" exchanges among executive employees in giving "advice" to one another. In the end, Eisenhower would invoke the claim 44 times between 1955 and 1960.
United States v. Nixon

[

edit

]
The Supreme Court addressed executive privilege in United States v. Nixon, the 1974 case involving the demand by Watergate special prosecutor Archibald Cox that President Richard Nixon produce the audiotapes of conversations he and his colleagues had in the Oval Office of the White House in connection with criminal charges being brought against members of the Nixon Administration for breaking into the Watergate complex. Nixon invoked the privilege and refused to produce any records.
The Supreme Court did not reject the claim of privilege out of hand; it noted, in fact, "the valid need for protection of communications between high Government officials and those who advise and assist them in the performance of their manifold duties" and that "[h]uman experience teaches that those who expect public dissemination of their remarks may well temper candor with a concern for appearances and for their own interests to the detriment of the decisionmaking process." This is very similar to the logic that the Court had used in establishing an "executive immunity" defense for high office-holders charged with violating citizens' constitutional rights in the course of performing their duties. The Supreme Court stated: "To read the Article II powers of the president as providing an absolute privilege as against a subpoena essential to enforcement of criminal statutes on no more than a generalized claim of the public interest in confidentiality of nonmilitary and nondiplomatic discussions would upset the constitutional balance of 'a workable government' and gravely impair the role of the courts under Article III." Because Nixon had asserted only a generalized need for confidentiality, the Court held that the larger public interest in obtaining the truth in the context of a criminal prosecution took precedence.
Once executive privilege is asserted, coequal branches of the Government are set on a collision course. The Judiciary is forced into the difficult task of balancing the need for information in a judicial proceeding and the Executive's Article II prerogatives. This inquiry places courts in the awkward position of evaluating the Executive's claims of confidentiality and autonomy, and pushes to the fore difficult questions of separation of powers and checks and balances. These 'occasion[s] for constitutional confrontation between the two branches' are likely to be avoided whenever possible. United States v. Nixon, supra, at 692.[10]
Post-Watergate era
[
edit
]
Reagan administration
[
edit
]
In November 1982, President Ronald Reagan signed a directive regarding congressional requests for information. Reagan wrote that if Congress seeks information potentially subject to executive privilege, then executive branch officials should "request the congressional body to hold its request in abeyance" until the president decides whether to invoke the privilege.[11][12]
George H. W. Bush administration
[
edit
]
Prior to becoming attorney general in 1991, Deputy Attorney General William P. Barr issued guidance in 1989 about responding to congressional requests for confidential executive branch information. He wrote: "Only when the accommodation process fails to resolve a dispute and a subpoena is issued does it become necessary for the president to consider asserting executive privilege".[13][11]
Clinton administration
[
edit
]
The Clinton administration invoked executive privilege on fourteen occasions.
In 1998, President Bill Clinton became the first president since Nixon to assert executive privilege and lose in court, when a federal judge ruled that Clinton aides could be called to testify in the Lewinsky scandal.[14]
Later, Clinton exercised a form of negotiated executive privilege when he agreed to testify before the grand jury called by Independent Counsel Kenneth Starr only after negotiating the terms under which he would appear. Declaring that "absolutely no one is above the law", Starr said such a privilege "must give way" and evidence "must be turned over" to prosecutors if it is relevant to an investigation.
George W. Bush administration
[
edit
]
The Bush administration invoked executive privilege on six occasions.
President George W. Bush first asserted executive privilege in December 2001 to deny disclosure of details regarding former attorney general Janet Reno,[15] the scandal involving Federal Bureau of Investigation (FBI) misuse of organized crime informants James J. Bulger and Stephen Flemmi, and Justice Department deliberations about President Bill Clinton's fundraising tactics.[16]
Bush invoked executive privilege "in substance" in refusing to disclose the details of Vice President Dick Cheney's meetings with energy executives, which was not appealed by the GAO. In a separate Supreme Court decision in 2004, however, Justice Anthony Kennedy noted "Executive privilege is an extraordinary assertion of power 'not to be lightly invoked.'" United States v. Reynolds, 345 U.S. 1, 7 (1953).
Further, on June 28, 2007, Bush invoked executive privilege in response to congressional subpoenas requesting documents from former presidential counsel Harriet Miers and former political director Sara Taylor,[17] citing that:
The reason for these distinctions rests upon a bedrock presidential prerogative: for the president to perform his constitutional duties, it is imperative that he receive candid and unfettered advice and that free and open discussions and deliberations occur among his advisors and between those advisors and others within and outside the Executive Branch.
On July 9, 2007, Bush again invoked executive privilege to block a congressional subpoena requiring the testimonies of Taylor and Miers. Furthermore, White House Counsel Fred F. Fielding refused to comply with a deadline set by the chairman of the Senate Judiciary Committee to explain its privilege claim, prove that the president personally invoked it, and provide logs of which documents were being withheld. On July 25, 2007, the House Judiciary Committee voted to cite Miers and White House Chief of Staff Joshua Bolten for contempt of Congress.[18][19]
On July 13, less than a week after claiming executive privilege for Miers and Taylor, Fielding effectively claimed the privilege again, this time in relation to documents related to the 2004 death of Army Ranger Pat Tillman. In a letter to the House Committee on Oversight and Government Reform, Fielding claimed certain papers relating to discussion of the friendly fire shooting "implicate Executive Branch confidentiality interests" and would therefore not be turned over to the committee.[20]
On August 1, 2007, Bush invoked the privilege for the fourth time in little over a month, this time rejecting a subpoena for Karl Rove. The subpoena would have required Rove to testify before the Senate Judiciary Committee in a probe over fired federal prosecutors. In a letter to Senate Judiciary chairman Patrick Leahy, Fielding claimed that "Rove, as an immediate presidential advisor, is immune from compelled congressional testimony about matters that arose during his tenure and that relate to his official duties in that capacity."[21]
Leahy claimed that President Bush was not involved with the decision to terminate the service of U.S. attorneys. Furthermore, he asserted that the president's executive privilege claims protecting both Bolten and Rove were illegal. The senator demanded that Bolten, Rove, Sara Taylor, and J. Scott Jennings comply "immediately" with their subpoenas. This development paved the way for a Senate panel vote on whether to advance the citations to the full Senate. "It is obvious that the reasons given for these firings were contrived as part of a cover-up and that the stonewalling by the White House is part and parcel of that same effort", Leahy concluded.[22][23][24][25]
As of 17 July 2008, Rove still claimed executive privilege to avoid a congressional subpoena. Rove's lawyer wrote that his client is "constitutionally immune from compelled congressional testimony."[26]
Obama administration
[
edit
]
On June 20, 2012, President Barack Obama asserted executive privilege in order to withhold certain Department of Justice documents related to the Operation Fast and Furious controversy ahead of a United States House Committee on Oversight and Government Reform vote to hold Attorney General Eric Holder in contempt of Congress for refusing to produce the documents.[27][28] Later the same day, the House Committee voted 23–17 along party lines to hold Holder in contempt of Congress over not releasing the documents.[29]
House investigation of the SEC
[
edit
]
Leaders of the U.S. Securities and Exchange Commission (SEC) testified on February 4, 2009 before the United States House Committee on Financial Services subcommittee. The subject of the hearings was why the SEC had failed to act when Harry Markopolos, a private fraud investigator from Boston, alerted the SEC, detailing his persistent and unsuccessful efforts to get the SEC to investigate Bernard Madoff beginning in 1999.[30] One official claimed executive privilege in declining to answer some questions.[31][32]
Trump administration
[
edit
]
While investigating claims of Russian interference in the 2016 election, the Senate Intelligence Committee subpoenaed former FBI Director James Comey to testify. Comey was fired several weeks before being subpoenaed but had appeared before the committee once before in March while still serving as director. Less than a week before the scheduled hearing, it was reported that President Trump was considering invoking executive privilege to prevent Comey's testimony.[33][34] According to attorney Page Pate, it seemed unlikely that executive privilege would be applicable, as Trump had publicly spoken about the encounters in question multiple times.[35]
Sarah Huckabee Sanders, a White House spokesman, released a statement on June 5: "The president's power to assert executive privilege is very well-established. However, in order to facilitate a swift and thorough examination of the facts sought by the Senate Intelligence Committee, President Trump will not assert executive privilege regarding James Comey's scheduled testimony."[36]
On May 8, 2019, Trump asserted executive privilege regarding the full Mueller Report at the request of the attorney general. According to The New York Times, this was Trump's "first use of the secrecy powers as president".[37]
On June 12, 2019, Trump asserted executive privilege over documents related to the addition of a citizenship question on the 2020 census. This was in response to a subpoena from the House of Representatives leading up to their impending vote over whether to hold Wilbur Ross and Attorney General William Barr in contempt of Congress over the census question.[38]
See also
[
edit
]
References …
Further reading
[
edit
]
[
T

he Pronk Pops Show Podcasts Portfolio