The Pronk Pops Show 1312, August 27, 2019, Breaking News — Story 1: Islamic Republic of Iran Will Not Meet With United States Until Sanctions Are Lifted — Trump Waiting for A Pretext To Attack — Iranian Will Give Him One — Iranian People Must Overthrow Their Totalitarian Theocracy Regime — Videos — Story 2: Johnson and Johnson Ordered To Pay $572 Million in Case Involving Marketing of Opioids to Doctors — Videos — Story 3: 19 States Sue Federal Government Over Longer Detention in Family Residential Centers (FRCs) Until Processed Under New Rule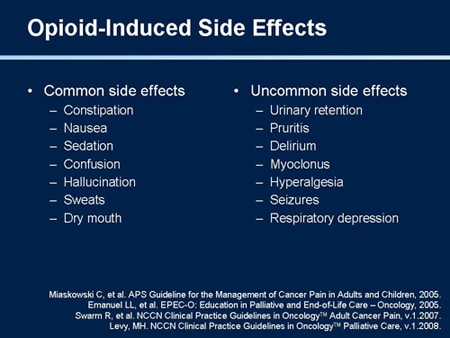 Story 1: Islamic Republic of Iran Will Not Meet With United States Until Sanctions Are Lifted — Trump Waiting for A Pretext To Attack — Iranian Will Give Him One — Iranian People Must Overthrow Their Totalitarian Theocracy Regime — Both Iran and North Korea Must Denuclearize of Face Sanction Forever — Videos
Iran will meet with US if sanctions are lifted
Donald Trump calls Iran 'number one nation of terror'
[9AM] America's Newsroom 8/27/19 | FOX News Today August 27, 2019
Trump: Iran cannot have a nuclear weapon
Trump confronts nuclear threats from Iran and North Korea
President Donald Trump On The Iran Nuclear Deal | CNBC
Sanctions aren't enough to end Iran's nuclear program: Walid Phares
President Trump Open To Meeting With Iran, Says China Wants To Make A Trade Deal | NBC Nightly News
Iran FM Zarif: "If the US stops bothering the rest of the world, everything will be fine"
Iran's Zarif grabs #MSC2019 spotlight, slams Trump and Israel (Munich Security Conference)
Iran's Zarif thrashes Trump, "US driven by pathological obsession" (Munich Security Conference 2019)
The Middle East's cold war, explained
Inside Iran
Iran: Why are people protesting?
Protests in Iran enter sixth day
Published on Jan 2, 2018
Iran's Rouhani Says No Talks With Trump Until Sanctions Are Lifted
President Hassan Rouhani of Iran said on Tuesday that he would not sit down for a meeting with President Trump until Washington had lifted all of its economic sanctions against Iran.
His comment came a day after President Emmanuel Macron of France said he would try to arrange a meeting between Mr. Trump and Mr. Rouhani in the next few weeks to ease the strained relationship between the United States and Iran.
That relationship has worsened since Mr. Trump abandoned the Iranian nuclear agreement last year and imposed crippling sanctions on Iran's economy.
Mr. Macron said at a news conference on Monday at the conclusion of the Group of 7 meeting in France that he had spoken with his Iranian counterpart to determine whether a meeting was possible.
Every day, more than 130 people in the United States die after overdosing on opioids.1 The misuse of and addiction to opioids—including prescription pain relievers, heroin, and synthetic opioids such as fentanyl—is a serious national crisis that affects public health as well as social and economic welfare. The Centers for Disease Control and Prevention estimates that the total "economic burden" of prescription opioid misuse alone in the United States is $78.5 billion a year, including the costs of healthcare, lost productivity, addiction treatment, and criminal justice involvement.2
How did this happen?
In the late 1990s, pharmaceutical companies reassured the medical community that patients would not become addicted to prescription opioid pain relievers, and healthcare providers began to prescribe them at greater rates. This subsequently led to widespread diversion and misuse of these medications before it became clear that these medications could indeed be highly addictive.3,4 Opioid overdose rates began to increase. In 2017, more than 47,000 Americans died as a result of an opioid overdose, including prescription opioids, heroin, and illicitly manufactured fentanyl, a powerful synthetic opioid.1 That same year, an estimated 1.7 million people in the United States suffered from substance use disorders related to prescription opioid pain relievers, and 652,000 suffered from a heroin use disorder (not mutually exclusive).5
What do we know about the opioid crisis?
Quarterly rate of suspected opioid overdose, by US region
Source: Centers for Disease Control and Prevention.
10
This issue has become a public health crisis with devastating consequences including increases in opioid misuse and related overdoses, as well as the rising incidence of neonatal abstinence syndrome due to opioid use and misuse during pregnancy. The increase in injection drug use has also contributed to the spread of infectious diseases including HIV and hepatitis C. As seen throughout the history of medicine, science can be an important part of the solution in resolving such a public health crisis.
What are HHS and NIH doing about it?
In response to the opioid crisis, the U.S. Department of Health and Human Services (HHS) is focusing its efforts on five major priorities:
improving access to treatment and recovery services
promoting use of overdose-reversing drugs
strengthening our understanding of the epidemic through better public health surveillance
providing support for cutting-edge research on pain and addiction
advancing better practices for pain management
The National Institutes of Health (NIH), a component of HHS, is the nation's leading medical research agency helping solve the opioid crisis via discovering new and better ways to prevent opioid misuse, treat opioid use disorders, and manage pain. In the summer of 2017, NIH met with pharmaceutical companies and academic research centers to discuss:
safe, effective, non-addictive strategies to manage chronic pain
new, innovative medications and technologies to treat opioid use disorders
improved overdose prevention and reversal interventions to save lives and support recovery
In April 2018 at the National Rx Drug Abuse and Heroin Summit, NIH Director Francis S. Collins, M.D., Ph.D., announced the launch of the HEAL (Helping to End Addiction Long-term) Initiative, an aggressive, trans-agency effort to speed scientific solutions to stem the national opioid public health crisis.
Related Resources
https://www.drugabuse.gov/drugs-abuse/opioids/opioid-overdose-crisis
Acute pain can last a moment; rarely does it become chronic pain. Chronic pain persists for long periods. It is resistant to most medical treatments and cause severe problems.
https://www.webmd.com/pain-management/guide/pain-management-overview-facts
Why fentanyl is deadlier than heroin, in a single photo
T

he opioid crisis just keeps getting worse, in part because new types of drugs keep finding their way onto the streets. Fentanyl, heroin's synthetic cousin, is among the worst offenders.

It's deadly because it's so much stronger than heroin, as shown by the photograph above, which was taken at the New Hampshire State Police Forensic Laboratory. On the left is a lethal dose of heroin, equivalent to about 30 milligrams; on the right is a 3-milligram dose of fentanyl, enough to kill an average-sized adult male.

Fentanyl, according to the Centers for Disease Control and Prevention, is up to 100 times more potent than morphine and many times that of heroin.Drugs users generally don't know when their heroin is laced with fentanyl, so when they inject their usual quantity of heroin, they can inadvertently take a deadly dose of the substance. In addition, while dealers try to include fentanyl to improve potency, their measuring equipment usually isn't fine-tuned enough to ensure they stay below the levels that could cause users to overdose. Plus, the fentanyl sold on the street is almost always made in a clandestine lab; it is less pure than the pharmaceutical version and thus its effect on the body can be more unpredictable.Heroin and fentanyl look identical, and with drugs purchased on the street, "you don't know what you're taking," Tim Pifer, the director of the New Hampshire State Police Forensic Laboratory, told STAT in an interview. "You're injecting yourself with a loaded gun."

New Hampshire, like the rest of New England, has been particularly hard hit by the opioid epidemic. The state saw a total of 439 drug overdoses in 2015; most were related to opioids, and about 70 percent of these opioid-related deaths involved fentanyl. The state has seen 200 deadly opioid overdoses this year so far, said Pifer.

Fentanyl was originally used as an anesthetic. Then doctors realized how effective it was at relieving pain in small quantities and started using it for that purpose. In the hands of trained professionals — and with laboratory-grade equipment — fentanyl actually has a pretty wide therapeutic index, or range within which the drug is both effective and safe.

The difference in strength between heroin and fentanyl arises from differences in their chemical structures. The chemicals in both bind to the mu opioid receptor in the brain. But fentanyl gets there faster than morphine — the almost-instantaneous byproduct when the body breaks down heroin — because it more easily passes through the fat that is plentiful in the brain. Fentanyl also hugs the receptor so tightly that a tiny amount is enough to start the molecular chain of events that instigates opioids' effects on the body.

"In a fentanyl overdose, you may not be able to totally revive the person with the Narcan dose you have," said Scott Lukas, director of the Behavioral Psychopharmacology Research Laboratory at McLean Hospital in Belmont, Mass. "Naloxone easily knocks morphine off of the receptor, but does that less so to fentanyl."
Carfentanil
PubChem CID:
62156
Structure:
Molecular Formula:
C24H30N2O3
Chemical Names:

CARFENTANIL

Carfentanyl

Carfentanila

Carfentanilum

Wildnil

Molecular Weight:
394.5 g/mol
Dates:

Modify:2019-08-24
Create:2005-03-28

Carfentanil is a monocarboxylic acid amide resulting from the formal condensation of the aryl amino group of methyl 4-anilino-1-(2-phenylethyl)piperidine-4-carboxylate with propanoic acid. It has a role as a mu-opioid receptor agonist, an opioid analgesic and a tranquilizing drug. It is a member of piperidines, a methyl ester, a tertiary amino compound and a tertiary carboxamide.

Carfentanil or carfentanyl (Wildnil) is an analogue of the popular synthetic opioid analgesic fentanyl, and is one of the most potent opioids known (also the most potent opioid used commercially). Carfentanil was first synthesized in 1974 by a team of chemists at Janssen Pharmaceutica which included Paul Janssen. It has a quantitative potency approximately 10,000 times that of morphine and 100 times that of fentanyl, with activity in humans starting at about 1 microgram. It is marketed under the trade name Wildnil as a general anaesthetic agent for large animals. Carfentanil is intended for large-animal use only as its extreme potency makes it inappropriate for use in humans. Currently sufentanil, approximately 10–20 times less potent (500 to 1000 times the efficacy of morphine per weight) than carfentanil, is the maximum strength fentanyl analog for use in humans.
Story 3: 19 States Sue Federal Government Over Longer Detention in Family Residential Centers (FRCs) Until Processed Under New Rule
States plan legal action against Trump's new immigration plan
Child migrants to be held in detention longer under new rule
News Wrap: 19 states sue over extended migrant detention limits
Trump Administration To Allow Longer Detention Of Migrant Families
Trump administration ends "loophole" immigration rule that could keep kids in detention for longer
Flores Settlement
19 States and D.C. Sue to Block Trump's Termination of Flores Agreement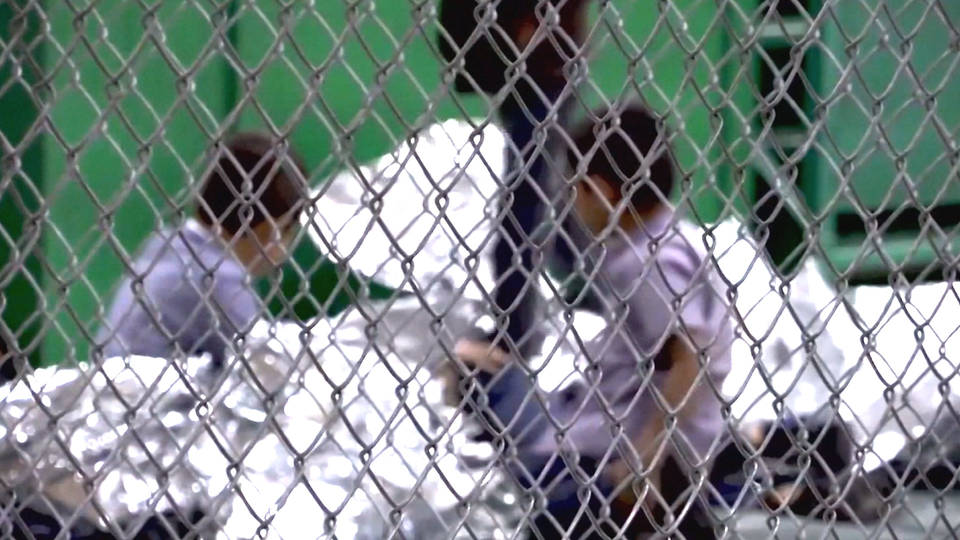 Nineteen states and the District of Columbia sued Monday to block the Trump administration's recent move rolling back limits on detaining child migrants and migrant families. The 1997 Flores agreement caps the jailing of migrant children and families to 20 days before they must be released or transferred to a licensed care facility. California Attorney General Xavier Becerra said, "This new Trump rule callously puts at risk the safety and well-being of children. No child deserves to be left in conditions inappropriate and harmful for their age. We're taking the Trump Administration to court to protect children from the irreparable harm caused by unlawful and unnecessary detention."
The Pronk Pops Show Podcasts Portfolio