The Pronk Pops Show 1176, November 19, 2018, Story 1: Tension Mount as Trade War between Communist China and United States As Trump Demand Free and Fair Trade — Videos — Story 2: Honduran Caravan Arrives in Mexico and Mexicans Do Not Welcome The Honduran Illegal Alien Invasion — Videos — Story 3: White House Announces New Rules For Press — When Recognized Reporter Can Ask Single Question — Follow The Rules or We Will Walk — Videos — Story 4: President Trump Uniter-in-Chief with California Governors — Why? Federal Money — Death Count Climbs To 80 From California Mega Wildfires — With Over 1000 Missing — Videos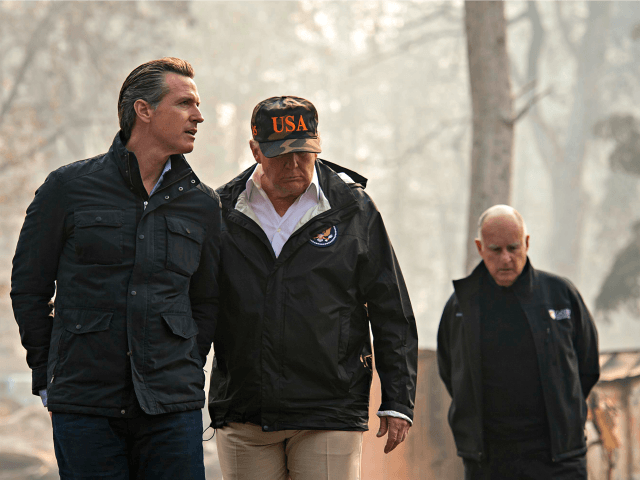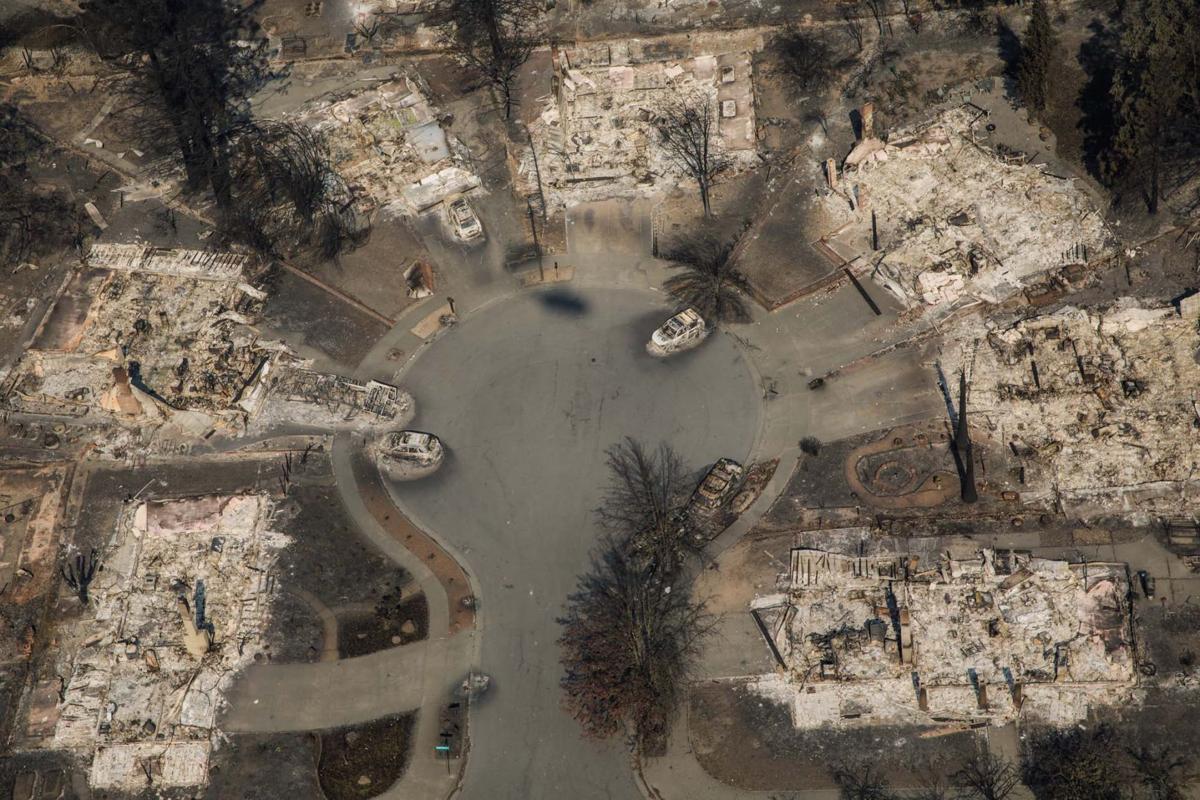 Story 1: Tension Mount as Trade War between Communist China and United States As Trump Demand Free and Fair Trade — Videos
2018 China–United States trade war
Jump to navigationJump to search
---
---
---
---
---
Controversies involving Russia
---
---
---
Currently, China and the United States are locked in an ongoing trade war as each country has introduced tariffs on goods traded between each other. US President Donald Trump had promised in his campaign to fix China's "longtime abuse of the broken international system and unfair practices". The United States of America filed a request for consultation to the World Trade Organization, in regard to concerns that the People's Republic of Chinawas violating intellectual property rights.[1] The U.S. administration is relying partly on Section 301 of the Trade Act of 1974 to prevent what it claims are unfair trade practices and theft of intellectual property. [2][3] This gives the president the authority to unilaterally impose fines or other penalties on a trading partner if it is deemed to be unfairly harming U.S. business interests.[4] Trump had already, in August 2017, opened a formal investigation into attacks on the intellectual property of the U.S. and its allies, which cost the U.S. alone an estimated $225–600 billion a year.[5][6] As a result of the findings of the US Trade Representative Section 301 Investigation into China, the United States claims that China enforces laws that allow them to legally avoid certain terms previously laid out by The Agreement on Trade-Related Aspects of Intellectual Property Rights (TRIPS).[7] [8] In summary, the United States believes that certain Chinese laws counteract intellectual property rights by forcing foreign companies to engage in joint ventures with Chinese companies, in which their new Chinese partners are granted access and permission to use, improve, or replicate their technologies. In addition, the United States argues that China is not compliant in recognizing legitimate patents and that their policies discriminate against foreign imported technology.[9] Aside from the United States, several other nations and supranational bodies have filed requests for consultation in regard to suspicions of Chinese violations, such as the European Union, Japan, Saudi Arabia, and Ukraine.[10]
The Trump administration said the tariffs were necessary to protect intellectual property of U.S. businesses, and to help reduce the U.S. trade deficit with China.[11][12]As a result, China has filed counter requests for consultation against the United States, arguing that their claims lack substantive evidence, and therefore do not have the legal authority to respond based on World Trade Organization rules.[13] As stated in Emerging Markets Finance & Trade, "China and the US bilateral disputes have become increasingly intensive. China criticizes the US of their export restrictions on hightechnology products, their unfair treatments of China's market economy status, and unreasonable trade sanctions on China. Major areas of concern expressed by the US include large numbers of trade surplus, relatively ineffective record of enforcing intellectual property rights (IPR), discriminatory innovation policies, and mixed record on implementing WTO obligations." [14] Zhang Qingli, who serves as Vice Chairman of the Committee of the Chinese People's Political Consultative Conference said in a statement, "China never wants a trade war with anybody, not to mention the U.S., who has been a long term strategic partner, but we also do not fear such a war…The U.S. side has disregarded a consensus with China after multiple rounds of consultations, insisting on waging a trade war against China and continuing to escalate it."[15] However, in a statement made by White House Deputy Press Secretary Lindsay Walters she asserts, "The goal of United States trade actions is not to harm China's economy or start a trade war, but to get China to follow through on allowing fair competition and stop their unfair trade practices that have been hurting the American workers for years."[15]Since filing for consultations with the WTO, neither parties have been able to agree on a solution. In the meantime, both the United States and China have responded by continuing to engage in trade war activities.[16]
US-China Trade
As of 2016, the total amount of U.S. imports equaled $2,248,209 million dollars whereas the total imports of China stood at $1,587,921 million dollars[17]. In regard to exports, U.S. exports were $1,450,457 million dollars whereas China exports were $2,097,637 million dollars[17]. China has had a continuous trade surplus with the United States, amounting to $275.81 billion in 2017. Of the trade surplus, 68% of it is derived from the United States alone[17]. While China experienced a trade surplus, the United States was faced with a trade deficit; therefore persuading the Trump Administration to take action. [17]
United States tariffs
| | |
| --- | --- |
| | Wikisource has original text related to this article: |
| | |
| --- | --- |
| | Wikisource has original text related to this article: |
The United States International Trade Commission publishes all tariffs in the document "Harmonized Tariff Schedule of the United States"[18]
Generally, tariffs depends on exporting countries which are treated in one of three different groups:
1. Privileged countries such as most developing countries and countries with trade agreements such as NAFTA. Tariffs here are zero for most products.
2. "Rate of duty column 2" is enhanced tariffs for legal trade with Cuba and North Korea
3. All other countries.
The tariffs are usually given as a percentage of value, but it can also be given per Kg weight or per unit.
Tariff announcements
President Trump placed a 30% tariff on foreign solar panels on January 22, 2018, to be reduced to 15% after four years.[19][20] China, the world leader in solar panel manufacture, decried the tariffs.[21] That same day, tariffs of 20% were placed on washing machines for the first 1.2 million units imported during the year. In 2016, China exported $425 million worth of washers to the United States.[22][23]
President Trump asked the United States Trade Representative (USTR) investigate applying tariffs on US$50-60 billion worth of Chinese goods, on March 22.[12][24][25] He relied on Section 301 of the Trade Act of 1974 for doing so, stating that the proposed tariffs were "a response to the unfair trade practices of China over the years", including theft of U.S. intellectual property.[26][12] Over 1,300 categories of Chinese imports were listed for tariffs, including aircraft parts, batteries, flat-panel televisions, medical devices, satellites, and various weapons.[27][28]
China responded on April 2 by imposing tariffs on 128 products it imports from America, including aluminium, airplanes, cars, pork, and soybeans (which have a 25% tariff), as well as fruit, nuts, and steel piping (15%).[2][3][29][30] On April 5, Trump responded saying that he was considering another round of tariffs on an additional $100 billion of Chinese imports as Beijing retaliates.[31] The next day the World Trade Organization received request from China for consultations on new U.S. tariffs.[32]
Vice Premier Liu He, top economic adviser to Communist Party general secretary Xi Jinping, visited Washington from May 15 to 19 for further trade talks[33][25]. It was reported on May 20 that Chinese officials had agreed to "substantially reduce" America's trade deficit with China[33] by committing to "significantly increase" its purchases of American goods. As a result, Treasury Secretary Steven Mnuchin announced that "We are putting the trade war on hold".[34] White House National Trade Council Director Peter Navarro, however, said that there was no "trade war," but that it was a "trade dispute, fair and simple. We lost the trade war long ago."[35]
The White House announced on May 29 that it would impose a 25% tariff on $50 billion of Chinese goods with "industrially significant technology;" the full list of products affected to be announced by June 15.[36] It also planned to impose investment restrictions and enhanced export controls on certain Chinese individuals and organizations to prevent them from acquiring U.S. technology.[37] China said it would discontinue trade talks with Washington if it imposed trade sanctions."[38]
On June 15, Trump declared in a short White House statement that the United States would impose a 25% tariff on $50 billion of Chinese exports. $34 billion would start July 6, with a further $16 billion to begin at a later date.[39][40][41] China's Commerce Ministry accused the United States of launching a trade war and said China would respond in kind with similar tariffs for US imports, starting on July 6.[42] Three days later, the White House declared that the United States would impose additional 10% tariffs on another $200 billion worth of Chinese imports if China retaliated against these U.S. tariffs.[25] The list of products included in this round of tariffs was released on July 11 and was set to be implemented within 60 days.[43]
China retaliated almost immediately, threatening its own tariffs on $50 billion of U.S. goods, and claimed the United States had "launched a trade war." Import and export markets in a number of nations feared the tariffs would disrupt supply chains which could "ripple around the globe."[44]
American tariffs on $34 billion of Chinese goods came into effect on July 6, 2018. China imposed retaliatory tariffs on US goods of a similar value. The tariffs accounted for 0.1% of the global gross domestic product.[45][46] On July 10, U.S. released an initial list of the additional $200 billion of Chinese goods that would be subject to a 10% tariff.[47] China vowed to retaliate with additional tariffs on American goods worth $60 billion annually two days later.[48]
On August 8 the Office of the United States Trade Representative published its finalized list of 279 Chinese goods, worth $16 Billion, to be subject to a 25% tariff from August 23.[49] [50][25] China responded with its own tariffs of equal value when the American tariffs were implemented on August 23.[51]
On August 14 China filed a complaint with the World Trade Organization (WTO), claiming that US tariffs on foreign solar panels clash with WTO ruling and have destabilized the international market for solar PV products. China claimed the resulting impact directly harmed China's legitimate trade interests.
US Treasury Undersecretary David Malpass and Chinese Commerce Vice-Minister Wang Shouwen met on August 22 in Washington DC in a bid to reopen negotiations. Meanwhile, on August 23, the US and China's promised tariffs on $16 billion of goods took effect,[52]and on August 27, China filed a new WTO complaint against the US regarding the additional tariffs.[53]
On September 17 the US announced its 10% tariff on $200 billion worth of Chinese goods would begin on September 24, increasing to 25% by the end of the year. They also threatened tariffs on an additional $267 billion worth of imports if China retaliates,[54] which China promptly did on September 18 with 10% tariffs on $60 billion of US imports[55].[56] So far, China has either imposed or proposed tariffs on $110 billion of U.S. goods, representing most of its imports of American products.[54]
Rationales given for the tariffs
During a campaign speech in June 2016, President Trump vowed to cancel international trade deals and go on an offensive against Chinese economic practices, describing his promise as a reaction against "a leadership class that worships globalism."[57] In April 2018, Trump denied that the dispute was actually a trade war, saying "that war was lost many years ago by the foolish, or incompetent, people who represented the U.S." He added: "Now we have a trade deficit of $500 billion a year, with intellectual property (IP) theft of another $300 billion. We cannot let this continue."[58][59]
In January 2018, Trump said he wanted the United States to have a good relationship with China, but insisted that it treat the United States fairly.[60] In his State of the Union Address a few weeks later, he stated:
America has also finally turned the page on decades of unfair trade deals that sacrificed our prosperity and shipped away our companies, our jobs, and our Nation's wealth. The era of economic surrender is over. From now on, we expect trading relationships to be fair and to be reciprocal. We will work to fix bad trade deals and negotiate new ones. And we will protect American workers and American intellectual property, through strong enforcement of our trade rules.[61][62]
A number of government and industry experts have offered their own rationales about why the tariffs are, or are not, appropriate:
John Ferriola, the CEO and President of Nucor, America's largest steel producer and its largest metal recycler, claimed that tariffs were not unfair, but were "simply leveling the playing field." He explained to TV host Jim Cramer, that not only the "European Union, but most countries in the world, have a 25 percent or greater VAT, value-added tax, on products going into their countries from the United States. So if we impose a 25 percent tariff, all we are doing is treating them exactly as they treat us."[63] VAT (value added tax) is a sales tax which is charged regardless of origin.
Analyst Zachary Karabell claimed that the administration's desire to reject long-standing trade consensus in favor of a more nationalist approach will not succeed: "A set of very public and punitive tariffs will not reverse what has already been transferred and will not do much to address the challenge of China today, which is no longer a manufacturing neophyte."[64]
Peter Navarro, White House Office of Trade and Manufacturing Policy Director, gave a number of the administration's explanations for the tariffs, among them are that they are "purely defensive measures."[65] He claims that the cumulative trillions of dollars Americans transfer overseas as a result of yearly deficits, are then used by those countries to buy America's assets, as opposed to investing that money in the U.S. "If we do as we're doing . . . those trillions of dollars are in the hands of foreigners that they can then use to buy up America."[66]
Richard Trumka, president of the AFL-CIO, which represents over 12 million active and retired workers, said that China has stolen U.S. intellectual property and "bullied its way into acquiring critical U.S. advances in technology." He stated in March 2018 that "Tariffs aren't an end goal, but an important tool to end trade practices that kill American jobs and drive down American pay."[67]
A number of experts have focused on what they consider China's "theft" of intellectual property, and that it forces U.S. firms that want to do business there into transferring its confidential technology and trade secrets before having access to their market. Although that kind of transfer is disallowed by the WTO, the negotiations are usually conducted in secret to avoid penalties.[68] In 2018 the American Chamber of Commerce in China learned that over half its members thought that "leakage of intellectual property" was an important concern when doing business there.[68] Similarly, the EU Chamber of Commerce has also complained that European companies wanting access to the Chinese market often had to agree to transfer vital technology.[69]
U.S. Trade Representative Robert Lighthizer, after a seven-month investigation into China and intellectual property, explained that the value of the tariffs imposed was based on U.S. estimates of the actual economic damage caused by China's alleged IP theft and the forced transfer of technology to Chinese companies.[70] In response, Chinese Premier Li Keqiang promised in March 2018 to henceforth protect the rights of foreigners investing in its economy,[70] followed in April by an announcement by China that it would eliminate laws that required global automakers and shipbuilders to work through state-owned partners.[71]
Chinese paramount leader Xi Jinping reiterated those pledges, affirming a desire to increase imports, lower foreign-ownership limits on manufacturing and expand protection to intellectual property, all central issues in Trump's complaints about their trade imbalance.[72]Trump thanked Xi for his "kind words on tariffs and automobile barriers" and "his enlightenment" on intellectual property and technology transfers. "We will make great progress together!" the president added.[72]
National security experts say Chinese hackers have consistently stolen trade secrets from U.S. defense contractors. This prompted former National Security Agency head Keith Alexander to describe Beijing's practices as "the greatest transfer of wealth in history." He states:[5]
Chinese spies have gone after private defense contractors and subcontractors, national laboratories, public research universities, think tanks and the American government itself. Chinese agents have gone after the United States' most significant weapons, such as the F-35 Lightning, the Aegis Combat System and the Patriot missile system; illegally exported unmanned underwater vehicles and thermal-imaging cameras; and stolen documents related to the B-52 bomber, the Delta IV rocket, the F-15 fighter and even the Space Shuttle. President Trump's action on Monday acknowledges the broad scope of the challenge.[5]
In August 2018, U.S. Secretary of Commerce Wilbur Ross said that "at the end of the day, we have many more bullets than they do. They know it."[73]
Other measures
On October 17, 2018, the United States announced their withdrawal from the Universal Postal Union, in order to renegotiate international shipping rates for mail and small postal packages. China had been paying lower rates because it was considered a developing nation; the United States seek to charge the same rates for all countries. The withdrawal can be rescinded if an agreement is found within one year.[74]
Reactions
U.S. commerce secretary Wilbur Ross said that the planned Chinese tariffs only reflected 0.3% of U.S. gross domestic product, and Press Secretary Sarah Huckabee Sanders stated that the moves would have "short-term pain" but bring "long-term success".[75][59][76][58]Nucor's John Ferriola said that even with the tariffs on steel, the cost of an average $36,000 car would go up about $160, less than 1/2 of 1%, while a can of beer would only cost an extra penny more.[63]
After president Trump imposed tariffs against a number of allies, including Mexico, Canada and countries in the EU, G7 finance leaders strongly condemned the tariffs and planned retaliating with tariffs of their own.[77]
By early July 2018, there were negative and positive results already showing up in the economy as a result of the tariffs, with a number of industries showing employment growth while others were planning on layoffs.[78]
Markets
In anticipation of tariffs going into effect, stock prices in the U.S. and China sustained significantbear market in China where by late June the total value of the country's stock markets was 20% lower than it had been at the beginning of 2018 when it reached record levels.[79] The Japanese Nikkei also suffered a "three-week pullback".[80] On July 6, when the tariffs went into effect, markets rebounded and rallied due to positive jobs report in the U.S.[81] Asian markets similarly rebounded, ending the day in a high note. According to the Associated Press, the positive reaction to the tariffs in U.S. and Asian markets was because of an end to uncertainty[81] and, according to Investor's Business Daily, because "markets had largely priced in the impact".[80]
 losses for four to six weeks prior.  Trade war fears had led to a 
Industry associations
Following announcements of escalation of tariffs by the U.S. and China, representatives of several major U.S. industries expressed their fears of the effects on their businesses. Organizations critical of the intensifying trade war included National Pork Producers Council, American Soybean Association, and Retail Industry Leaders Association. Several mayors representing towns with a heavy reliance on the manufacturing sector also expressed their concerns.[82] In September, a business coalition announced a lobbying campaign called "Tariffs Hurt the Heartland" to protest the proposed tariffs.[83]
Proponents of the increased U.S. tariffs included Scott Paul, president of the Alliance for American Manufacturing.[82]
Potential impact
A simulation conducted by the Guangdong University of Foreign Studies' Research Center for International Trade and Economics and the Chinese Academy of Social Sciences' Institute of World Economics and Politics measured the potential implications of a trade war between the United States and China. By using a multi-country global general equilibrium model, the simulations produced numerical values that represent the effects of a US-China trade war. Overall, the results indicate that China "will be significantly hurt by tariff trade war in all indicators, including welfare, gross domestic product (GDP), manufacturing employment and trade."[84] However, it is pointed out that although there will be definite impacts on China, the costs should be maintainable and will not severely damage the Chinese economy. In regard to the United States, the simulation produced results that described, "the US will gain on welfare, GDP and non-manufacturing production, but hurt employment and trade (both export and import)."[84] Since each nation maintains a large economy, their actions not only effect each other but also the entire world. As a result of the trade war, the simulation predicts that the rest of the world will also see impacts within their own economies. For most large and developed nations, they will see positive benefits from a US-China trade war. As trade decreases between the United States and China, trade will presumably increase between other nations as a result. However, smaller nations will see significant negative impacts. For example, "World total welfare, GDP, manufacturing production and employment, export, import, and total trade" are expected to decrease since many of these nations are highly trade dependent.[84]
See also
References …
https://en.wikipedia.org/wiki/2018_China%E2%80%93United_States_trade_war
Story 2: Honduran Caravan Arrives in Mexico and Mexicans Do Not Welcome The Hondurian Illegal Alien Invasion — Videos
Tucker Carlson Tonight Fox News 11/19/18 Fox News Today November 19, 2018
Story 3: White House Announces New Rules For Press — 
When Recognized 
Reporter Can Ask Single Question — Follow The Rules or We Will Walk — Videos
Breaking News – White House restores CNN reporter's pass
CNN asks for emergency hearing after Trump threatens to revoke Acosta's press pass again
CNN sues White House over Acosta's revoked credentials
White House restores Acosta's press pass, sets new rules for reporters
The White House on Monday restored CNN reporter Jim Acosta's press credential but also laid out new rules for press conferences that will limit reporters to asking a single question before they have to hand back the microphone.
The dispute with Acosta occurred Nov. 7, when Acosta asked President Trump several questions, refused to yield to other reporters, and blocked an intern who was trying to take back the microphone. Trump called Acosta "rude," and the White House revoked his press pass temporarily, citing his conduct at the event.
CNN subsequently sued the White House over the revocation, arguing Acosta's First and Fifth Amendment rights had been violated.
Watch Full Screen to Skip Ads
A federal court in the District of Columbia ruled last week that Acosta's Fifth Amendment right to due process had been violated, and ordered the White House to restore Acosta's press credential for 14 days.
But hours after the order from U.S. District Judge Timothy Kelly, White House communications director Bill Shine and White House press secretary Sarah Sanders sent Acosta a letter notifying him they made the "preliminary decision" to suspend his hard pass due to his behavior at the press conference.
On Monday, though, the White House appeared to reverse that decision. CNN indicated its lawsuit against the White House is over.
"Today the @WhiteHouse fully restored @Acosta's press pass. As a result, our lawsuit is no longer necessary. We look forward to continuing to cover the White House," CNN Communications tweeted.
In its letter to CNN, the White House also said it would create new rules for press conferences that are designed to avoid future battles between Trump and the press like the one he had with Acosta. The White House also made it clear it could revoke Acosta's press pass again if he failed to follow the rules.
"Should you refuse to follow these rules in the future, we will take action in accordance with the rules set forth above," the letter said. "The president is aware of this decision and concurs."
The rules specify that each journalist will be permitted to ask a "single question" before yielding the floor to other reporters. They say follow-up questions are allowed "at the discretion of the president or other White House official taking questions."
The policy defined "yielding the floor" as "physically surrendering the microphone to White House staff for use by the next questioner."
If a journalist fails to abide by the rules, his or her hard pass may be suspended or revoked, the letter said.
"The White House's interaction with the press is, and generally should be, subject to a natural give-and-take. President Trump believes strongly in the First Amendment, and a free press and is the most accessible President in modern history," Sanders said. "It would be a great loss for all if, instead of relying on the professionalism of White House journalists, we were compelled to devise a lengthy and detailed code of conduct for White House events."
https://www.washingtonexaminer.com/news/white-house-restores-acostas-press-pass-sets-new-rules-for-reporters
Story 4: President Trump Uniter-in-Chief with California Governors Jerry Brown and Gavin Newsom — Why? Federal Money — Death Count Climbs To 80 From California Mega Wildfires — With Over 1000 Missing — Videos
The Ingraham Angle Fox News 11/19/18 Breaking News Today November 19, 2018
The Pronk Pops Show Podcasts Portfolio