The Pronk Pops Show 1160, October 22, 2018, Story 1: President Trump Houston Rally For Senator Ted Cruz — Attacks The Radical Democrat Mob For Open Borders — Videos — Story 2: Mob of 5000 Hondurans Head North Through Middle of Mexico Headed To United States — Videos — Story 3: Medicare For All — Socialized Medicine — American People Like The Medical Plans Paid For My Employers — Videos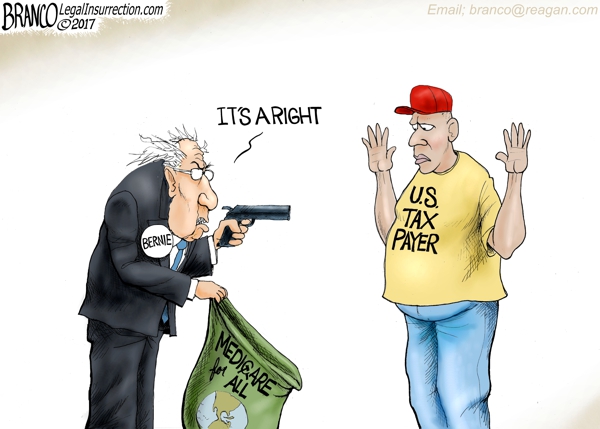 Story 1: President Trump Houston Rally For Senator Ted Cruz — Attacks The Radical Democrat Mob For Open Borders –Videos
Trump, Cruz hold 'MAGA' rally in Houston, Texas
President Trump heads to Texas to stump for old foe Sen. Ted Cruz
Trump fans, along with supporters of Texas Republican Senator Ted Cruz, started waiting in line at Houston's Toyota Center in Houston as early as Sunday for a Monday evening rally. (Oct. 22) AP
WASHINGTON – One of the political world's most fractious couples gets together again Monday in Texas.
President Donald Trump heads to Houston to stump for embattled incumbent Sen. Ted Cruz, the latest phase in a political relationship that has gone from warm to bad to tolerable.
"Ted Cruz has become a friend of mine," Trump said during a political rally over the weekend in Missoula, Montana – never mind that Trump once nicknamed him "Lyin' Ted," insulted his wife, and suggested his rival's father was somehow involved in the John F. Kennedy assassination.
For his part, Cruz has expressed his support for the president, though he recently declined to describe Trump as either friend or foe.
"He's the president," Cruz said Sunday on ABC's "This Week." "I work with the president in delivering on our promises."
Perhaps Cruz still remembers describing Trump as a "pathological liar."
The two men are apt to be all smiles Monday night at the Toyota Center in Houston. They have a common interest in holding the Texas Senate seat for Republicans, as Cruz faces a well-funded challenge from his Democratic opponent, Rep. Beto O'Rourke.
"He's not Lyin' Ted anymore," Trump said as he departed for Texas. "He's beautiful Ted."
With Cruz moving up in polls – Real Clear Politics' average of recent surveys gives him a 7 percentage point lead – many political analysts have suggested Trump is traveling to Texas in order to take credit for Cruz's expected victory on Nov. 6.
"He wants to look like the guy who got to bail out Cruz," said Rick Tyler, an aide to the Texas senator during his 2016 presidential bid. "It's just a transactional relationship."
Many Republicans criticized Trump during his rise to the presidency in 2016 – Cruz included – but in 2018, many have welcomed him back to the campaign trail as the GOP struggles to keep control of Congress.
Trump, ever the campaigner, is happy to help as he loads up his schedule with rally after rally. He needs all the Republican lawmakers he can get to move his agenda.
And candidates like Cruz need votes from Trump supporters who might be inclined to stay home for the midterms because the president himself is not on the ballot.
"This is a marvelous example of how principles in politics last only until the next election," said Jeffrey Engel, director of the Center for Presidential History at Southern Methodist University in Dallas.
The pair have periodically made a show of friendship. In March 2017, the Texas senator, his wife Heidi and their two daughters had dinner at the White House.
But there are indications, however, that the two aren't particularly close, and that memories of the 2016 bloodletting linger.
Early in the race for the 2016 Republican presidential nomination, Cruz passed up repeated opportunities to criticize Trump as the New York businessman led all pre-primary polls. Aides at the time noted that Trump was busy attacking all of their other mutual opponents.
Trump, too, declined to attack Cruz – at first. But that changed as Cruz began moving up in polls ahead of the Iowa caucuses, the first contest on the Republican nomination calendar.
At that point, Trump began questioning whether Cruz, born in Canada, was eligible to be president and to note that other senators didn't like him. "Lyin' Ted" became part of the campaign lexicon.
Cruz responded by hitting Trump for "New York values" and describing him as a liberal on social issues like abortion.
The Republican race boiled down mainly to a contest between Trump and Cruz, upping their rhetoric and rivalry. While Trump won most of the GOP primaries, Cruz defeated him in Iowa and Wisconsin, and became the challenger with the best chance of denying Trump a majority of delegates headed into the Republican National Convention.
At that point, Trump unleashed some of his most vicious attacks of the campaign on Cruz. At one point, he cited a highly questionable National Enquirer story suggesting that Cruz's father Rafael was part of a JFK assassination plot.
In March 2016, Trump tweeted out an unflattering photo of Cruz's wife, Heidi, beside a glamour shot of Melania Trump, a former professional model.
"The images are worth 1,000 words," the tweet said.
Cruz lashed back with equally harsh comments about Trump.
"This man is a pathological liar," he said at one point. "A narcissist at a level I don't think this country's ever seen."
Just for good measure, Cruz described Trump as "utterly amoral" and "a serial philanderer."
When Cruz withdrew from the race after a crushing loss to Trump in the Indiana primary in May 2016, he refused to endorse his rival. Even at the July convention in Cleveland, as boos from Trump delegates rained down, Cruz urged Republicans to vote their conscience.
By September, Cruz offered a tepid endorsement of Trump via Facebook page.
During his ABC interview on Sunday, Cruz said "2016 was an election unlike any other," but there is no point in taking things personally when it comes to dealing with Trump.
"If I put my own personal hurt feelings ahead of representing Texas," Cruz said, "that would be abdicating my responsibility."
https://www.usatoday.com/story/news/politics/2018/10/22/donald-trump-ted-cruz-texas-rally/1694688002/
Story 2: Mob of 5000 Hondurans Head North Through Middle of Mexico Headed To United States — Videos
Migrant caravan lurches toward U.S.
President Trump Using The Migrant Caravan To Rile Up Base Ahead Of Midterms? | Deadline | MSNBC
'The Five' reacts to growing migrant caravan crisis
What can US do to stop migrant caravans?
Migrant Caravan Shrinks After Trump's Warning
The U.S. Helped Destabilize Honduras. Now Honduran Migrants Are Fleeing Political & Economic Crisis
Gingrich: Caravan is an attack on US sovereignty
Thousands Of Migrants Stopped At Guatemala-Mexico Border | NBC Nightly News
Trump issues threats over immigrant caravan heading to U.S.
Tucker: Should America help caravan migrants?
Migrant caravan could prompt a wider confrontation between Mexico, US
Published 
TAPACHULA, Mexico — As thousands of Central American migrants continue their long walk to the U.S. border, prompting daily condemnations from President Donald Trump, the Mexican government has had to decide: Are Trump's threats enough to prompt an intervention?
For now, Mexican police have merely stepped aside as the caravan has passed, watching first as migrants took rafts across the river that separates the country from Guatemala, and then as they continued by foot along the main highway, chanting, "Si, se pudo," or "Yes, we did it."
That response appears to have been conveyed to the White House, and now, once again, Mexico's most important bilateral relationship appears to be on shaky ground.
"Sadly, it looks like Mexico's Police and Military are unable to stop the Caravan heading to the Southern Border of the United States," Trump tweeted. He later said on Fox News, "I don't know what's going on with Mexico. It looks like the people are walking right through the middle of Mexico. So I'm not exactly thrilled there either!"
The caravan has marked another chapter in Mexico's complicated effort to balance American threats with the country's own domestic politics. Detaining or deporting the caravan's members would certainly please Trump, but it would flout the country's own immigration laws and further the impression that the Mexican government is taking orders from a hostile White House.
So far, the Mexican police appear to be conscious of that tension,and the optics of their presence. Riot police have stopped to pose for pictures in their gear, as if ready to combat the migrants, letting international television crews film them before retreating.
The caravan risks a wider confrontation with Washington if Trump threatens to cut off aid to Mexico, as he has threatened Central America, or attempts to seal the border with the U.S. military. Every day, billions of dollars of trade crosses the U.S.-Mexico border, and any attempt to block those flows could inflict serious economic harm on Mexico. The newly renegotiated North American trade agreement is also hanging in the balance as it has yet to be ratified by legislatures.
The dilemma for the Mexican government is worsened by the fact that the incoming government of Andrés Manuel López Obrador has campaigned on a gentler approach to migration, saying it would not hunt down migrants as if they were criminals.
"You have Trump's government pressing Mr. Peña Nieto's government to deter or stop the flows, but on the other hand, you have the pressure of public opinion and the new government saying you should treat the newcomers with dignity," said Daniel Millan, a former spokesman in President Enrique Peña Nieto's government who is now a political consultant. "They are walking a tightrope."
Mexico's incoming foreign minister, Marcelo Ebrard, said Monday on Mexican radio that it would be a "big mistake" for the Mexican government to use its own armed forces to try to stop the caravan.
"It would be inadmissible in Mexico to use the army against these people," he said, adding that he didn't think Peña Nieto's government was considering that step. "We would not be in agreement with that at all."
After a meeting with Canadian Foreign Minister Chrystia Freeland in Ottawa on Monday, he added that his administration would offer more work visas for Central Americans. "We are going to invest in Honduras, Guatemala and El Salvador," he said.
Peña Nieto addressed the caravan on Friday when he said, "Mexico does not allow people to enter our territory illegally and much less so violently."
That day, on the bridge connecting Mexico and Guatemala, Mexican police fired tear gas at the migrants, closing the official border as film crews and photographers captured their actions. But just next to the bridge, police watched as thousands of migrants crossed the border illegally by raft, settling for the night in the main plaza of the border city of Ciudad Hidalgo.
Still, the images on the bridge, at least for that moment, appeared to impress conservatives in the United States.
"I want to thank the Mexican officials and the Mexican police for putting their lives on the line," said conservative commentator Laura Ingraham on Fox News on Friday night.
"I think this is the best Mexico has ever been," said former congressman and Trump supporter Newt Gingrich on Ingraham's show.
But in Mexico, the images were seen differently.
Mexican political analyst Carlos Bravo Regidor captured the reaction of many here, tweeting sarcastically: "The wall already exists. It's called Mexico. Congratulations, Mr. Trump."
On Sunday afternoon, there was yet another test. A convoy of police officers, wearing riot gear and carrying shields, headed for the migrant caravan, ready to form a barricade that would block the more than 5,000 Central Americans headed north.
"We're here to enforce the laws of Mexico," one police officer said. "You can't just pass through our country without permission."
When the migrants approached the police checkpoint, officers pleaded with them to apply for legal status in Mexico. There were empty buses ready to take them for processing. A police helicopter swooped overhead. The caravan paused briefly as the migrants talked among themselves. Maybe Mexican authorities would give them temporary visas, they thought, or maybe it was a trick, a sneaky way for Mexico to deport the migrants en masse.
"Vamos!" several migrants yelled, and they walked through the police checkpoint. The police did not stop them. Instead, officers threw their riot shields in a bus and drove away. The caravan continued, undeterred.
Mexico is by no means lax on undocumented Central American migrants. Last year, according to its Interior Ministry, it deported 82,000 migrants from the region. It's possible that, at any moment, the Mexican government could decide to take a harsher stance with the migrant caravan.
"We know they can decide to stop us at any time, and it scares me," said Alside Caseres, a member of the caravan from Honduras, who is traveling with his wife and son.
It was Monday morning, and Caseres and his family were packing their bags, preparing for another day of walking in the heat. They had slept on ground of the concrete plaza last night, eating noodles and tortillas donated by local residents.
"Viva Mexico!" yelled some of the other migrants who had already started walking.
On Sunday, Trump tweeted, "People have to apply for asylum in Mexico first, and if they fail to do that, the U.S. will turn them away."
Indeed, Mexican authorities have repeatedly encouraged the Central American migrants to apply for legal status here, but it was unclear what that status would yield: asylum in Mexico, a temporary visa that would allow enough time for migrants to traverse the country, or something else. Several hundred members of the caravan have agreed to be processed legally, and over the weekend they were taken to a shelter in southern Mexico, which is currently closed to journalists.
On Monday morning, organizers of the caravan expressed skepticism toward Mexican immigration authorities and their offer of legal status.
"Humanitarian assistance has been predicated on detention," said Irineo Mujica, the director of Pueblo Sin Fronteras
https://www.thehour.com/news/article/Migrant-caravan-could-prompt-a-wider-13327884.php
Story 3: Medicare For All — Socialized Medicine — American People Like The Medical Plans Paid For My Employers — Videos
Government Can't Fix Healthcare
Bernie Sanders Shreds Trump's Anti-Medicare for All Fear-Mongering
Trump criticizes Democrats' Medicare for All plan in op-ed
Democrats back Medicare for all in about half of House races they're contesting
WASHINGTON – Democratic candidates for the House are backing a Medicare for all approach to the nation's health care system in just over half the races in which a Democrat is on the ballot, according to a new survey provided first to USA TODAY.
The tally by National Nurses United, which supports a government-run, single-payer system, shows how the idea has risen in popularity even as Republicans attack the plan as socialized medicine.
"This is historic," said Ken Zinn, the group's political director. "The campaign has really picked up steam."
But polls show the public is still fuzzy on the details of "Medicare for all," and support drops when they're given more information. The nonpartisan Kaiser Family Foundation defines the program as one that would replace virtually all other sources of private health coverage and most public programs.
"When you talk about policy details, that whole discussion is something different," said Mollyann Brodie, senior vice president of public opinion and survey research at Kaiser Family Foundation. "And we don't know entirely how things will play out."
Plus, Democrats will need to win a lot of races where they're the underdog to substantially increase the number of House members backing the plan. Just under two-thirds of the 193 Democrats in the House are already co-sponsors of a Medicare for all bill.
House Minority Leader Nancy Pelosi, who is not a co-sponsor, said in June that Medicare for all will be one of the proposals considered if Democrats take the House. But, noting that she has always been for a "public option," Pelosi said all proposals would "have to be evaluated in terms of the access that they give, the affordability of it and how we pay for it."
"It's all on the table," she said.
Democrats have made health care one of their top campaign issues this cycle after many Republicans voted for failed legislation last year that would have removed millions of Americans from the rolls of the insured. Many are pledging to fix the flaws in Obamacare while targeting GOP attempts to "sabotage" it. But Republicans in battleground districts are trying to tie Democrats to Medicare for all, even in some cases where the candidates say they don't support the approach.
"Voters have and will continue to reject a complete government takeover of the health care system," said Jesse Hunt, national press secretary at the National Republican Congressional Committee.
In an op-ed for USA TODAY, President Donald Trump ripped apart Medicare for all as "just the beginning" of a socialist agenda for Democrats. He said the program would cost an "astonishing" $32.6 trillion during its first 10 years, a reference to a study by the Mercatus Center of George Mason University of a health care plan proposed by Sen. Bernie Sanders, I-Vt., a 2016 Democratic presidential candidate who may run in 2020.
Politifact found that Americans in the aggregate would pay more to the government to fund health care but less overall than they pay now. The fact-checking site also noted the study forecast that total health care spending would drop by about $2 trillion over 10 years.
Two years ago, Bernie Sanders introduced a "Medicare for All" bill that would move the U.S. toward a single-payer healthcare system. He didn't get a single co-sponsor.Wednesday, the Vermont independent will introduce his latest version of the bill. Time
Sanders, in an interview with USA TODAY, said the president is "a pathological liar" who can't be trusted.
"This is a president who, by sabotaging the Affordable Care Act, has driven premiums up in many parts of the country," he said. "So when he talks about my bill – Medicare for all – people, I think, should be highly dubious about what he says."
Medicare for all is one of the top issues at the heart of a divide between its progressive advocates and centrist Democrats who say the proposal is a political loser and who would rather focus on shoring up the Affordable Care Act.
The division played out in the red state of Indiana last week with two Democratic candidates campaigning on opposite sides of the issue. While 9th district congressional candidate Liz Watson campaigned with Sanders in favor of it, Democratic Sen. Joe Donnelly cut an ad saying "socialists" will turn health care over to the government "over my dead body."
Tracking polls from the Kaiser Family Foundation show a modest increase in support for the idea of a national health plan since Sanders made it part of his rallying cry during the 2016 presidential campaign.
About 6 in 10 adults favor a national health plan or Medicare for all system. Less than half did a decade ago.
Progressives say they have polling on their side.
"This is a solution that resonates with the American people," said Zinn, with National Nurses United. "But it is also a reflection of the absolute crisis that so many are facing (with health care)."
But the surveys also show that support erodes when people hear the arguments that the plan could increase taxes or government control. And nearly half of adults surveyed last October falsely assumed they could keep their current insurance under a single-payer plan.
"The notion that it's popular is premised upon people knowing almost nothing about it," said Matt Bennett, co-founder of the centrist Democratic think tank Third Way. "That's a problem for a very complicated thing that would transform one-fifth of our entire economy."
In the National Nurses United survey, candidates were not counted in support of Medicare for all if they merely said they were open to considering the idea or that they support "universal health care," which may still include private insurers. They also were not included if they backed a scaled-back version, such as expanding Medicare to those over 49 or allowing it as a "public option" that would still have to compete against private plans.
By that definition, the group found Democratic candidates supporting Medicare for all in 223 of the 431 House contests in which a Democratic candidate is running. But Republicans are likely to win 79 of those races, according to the nonpartisan Cook Political Report. Democrats are expected to win 127. The remaining 17 are highly competitive.
There are 123 co-sponsors of the pending Medicare for all legislation in the House. In July, Democrats in July launched a Medicare for all congressional caucus with 70 founding members.
But even caucus members like New Jersey Rep. Bonnie Watson Coleman say the process for achieving such a program may be gradual, such as first allowing Medicare as an option.
"I don't know who's actually running on just Medicare for all as the be-all end-all," Watson Coleman told the USA TODAY Network. "Even if we are pursuing it, it may be a bit of a journey to get there."
Bennett said a single-payer health care system certainly won't happen while Trump is president, and it's unlikely that a Democratic president would attempt such "a radical transformation" of the system.
In the Senate, however, Sanders' bill has 16 Democratic co-sponsors, including other potential 2020 presidential candidates: Sens. Elizabeth Warren of Massachusetts, Kirsten Gillibrand of New York, Kamala Harris of California and Cory Booker of New Jersey.
"That's not a coincidence," Zinn said. "They understand that to be viable in a Democratic primary, they have to be on the right side of this issue."
https://www.usatoday.com/story/news/politics/elections/2018/10/23/democrats-back-medicare-all-half-contested-house-races/1732966002/
The Pronk Pops Show Podcasts Portfolio