Archive for March 20th, 2018
Story 1: Great Mills High School, Maryland, Male Student Shooter, Austin Wyatt Rollins, 17, Killed By Armed School Resource Officer (SRO), Deputy First Class Blaine Gaskill, after Two Students Shot and Injured, One in Critical Condition — Videos —
Officials give update on shooting at high school in Maryland
Maryland Authorities Name The School Shooter | NBC News
Great Mills High School on lockdown after shooting
Maryland school shooting: Gunman identified as Austin Wyatt Rollins
Police secure scene at Maryland high school after shooting
Shooting at Maryland high school: officials
The shooting at a Maryland high school comes five weeks after a shooting at Marjory Stoneman Douglas High School in Florida, shown here, which left 17 people dead
A shooting erupted at a high school in the eastern US state of Maryland on Tuesday, but the event was quickly "contained," officials said.
There were no immediate official reports of casualties in the shooting at Great Mills High School, located about a 90-minute drive southeast of the US capital Washington.
St. Mary's County Public Schools said on its website that the school was on lockdown and the incident had been "contained" but provided no further details.
It said law enforcement was on the scene.
"It happened really quickly, right after school started" after 8:00 am (1200 GMT), Jonathan Freese, a student at the school, told CNN.
"The police came and responded really quickly," Freese said. "They had a lot of officers respond."
"Right now, the police are going through classrooms," he said. "Soon we are going to be escorted from the school."
The Great Mills incident comes about five weeks after a shooting at a Florida high school left 14 students and three adult staff members dead.
http://www.dailymail.co.uk/wires/afp/article-5522841/Shooting-Maryland-high-school-officials.html
Maryland high school shooting: Two students injured, suspected gunman dead after incident at Great Mills High School
A teenage boy who fired at classmates and exchanged gunfire with a school resource officer at Great Mills High School in Southern Maryland is dead, and two other students were injured in the incident, officials said Tuesday.
Investigators with the St. Mary's County Sheriff's Office were still sorting out which bullets hit which individuals, as the investigation into the nation's latest school shooting continued.
Officials identified the alleged shooter as Great Mills student Austin Wyatt Rollins, 17. They said he fired a Glock 9-millimeter gun at a 16-year-old girl, who was critically injured, and a 14-year-old boy, who was listed in good condition Tuesday.
A school resource officer, Deputy First Class Blaine Gaskill, responded quickly to the scene in a first-floor hallway at the school, the sheriff's office said. As Gaskill fired at Rollins, Rollins almost simultaneously fired his gun.
Gaskill was not injured in the shooting.
St. Mary's County Sheriff Tim Cameron said said there is an "indication that a prior relationship existed between the shooter and the female victim." Officers are working to determine if that was part of the motive, and they are trying to determine which shots struck which individuals.
"While it's still tragic, he may have saved other people's lives," Gov. Larry Hogan said of Gaskill, who has been assigned to Great Mills since the start of the school year.
The male victim is being treated at MedStar St. Mary's Hospital. The girl was taken to University of Maryland Prince George's Hospital Center, and is battling life-threatening injuries, Cameron said.
The shooting happened in a first-floor hallway just before 8 a.m. at the school at 21130 Great Mills Road, county spokesman Tony Jones said from the emergency operations center. The St. Mary's County school was placed on lockdown and students were evacuated, Jones said.
Cameron said multiple law enforcement agencies and fire departments assisted in the "mass response" at the school.
"This is what we train for. This is what we prepare for and this is what we pray we never have to do," Cameron said. "And on this day we realized our worst nightmare that our greatest asset — our children — were attacked in a bastion of safety and security, one of our schools."
Officers from multiple agencies assisted with the investigation into the shooting, which included searching a car and a home, combing through social media accounts, interviewing witnesses, reviewing footage from surveillance cameras and tracing the ownership of the gun used by the student. Cameron said there weren't any immediately obvious warning signs on social media, but that investigators still needed to take a deeper look at social media.
Gaskill, the school resource officer, was in uniform at the time of the incident. He's been with the sheriff's office for nearly six years, after four years as a correctional officer.
Senior Terrence Rhames was standing with his friends outside their first-period class around 8 a.m. when he heard a shot. He said he knew instantly what the loud crack meant.
He started running, heading to a first-floor bathroom before thinking to himself, "This is a dead end." He turned to instead sprint toward the nearest exit. Out of the corner of his eye, Rhames said, he saw a girl fall.
"I just thank god I'm safe," said Rhames, 18. "I just want to know who did it and who got injured."
Great Mills, which enrolls about 1,600 students, is about 90 miles outside of Baltimore. Parents were asked to meet their children at a reunification site on the Leonardtown High School campus, where counselors and other support staff are on hand.
Lexington Park resident Shonita Somerville said her daughter heard a gun shot, but did not see anything and is not hurt. She's since reunited with her daughter.
"I'm so happy to see her face," Somerville told The Sun in a Facebook message, as she waited with several dozen other parents inside the Leonardtown High School auditorium.
The Great Mills shooting comes just over a month after a deadly rampage in a Florida high school. Seventeen people died in the Marjory Stoneman Douglas High School shooting, catalyzing a national conversation about gun violence in schools.
Last Wednesday, Great Mills students participated in a nationwide "school walkout" on the one-month anniversary of the Parkland shooting. The students called for an end to gun violence and more school safety measures, according to local news reports.
One of the student activists from Marjory Stoneman Douglas tweeted her anger about the Great Mills incident.
"Less than a WEEK ago Great Mills High School students walked out with us to protest gun violence…now they're experiencing it for themselves," Jaclyn Corin wrote. "The state of our country is disgusting – I'm so sorry, Great Mills."
School safety has been a prominent topic in the deliberations of the Maryland General Assembly since the Parkland shooting.
Less than a month ago, after the Parkland shooting, Hogan proposed spending $125 million next year to enhance security at schools in the state, including by reinforcing doors and installing panic buttons to prevent and react to shooters.
He also suggested $55 million for two ongoing spending initiatives, including $50 million for "school safety grants" that could pay for armed school resource officers, technology and counselors at public schools, and increased funding for the state's Center for School Safety, which would include money to hire social media experts to scour the internet looking for threats.
The proposals are currently being considered by lawmakers in Annapolis, who have already given initial approval to three tougher gun-control laws.
Speaking in St. Mary's County, Hogan expressed frustration that his funding proposal for school security has languished in the General Assembly.
"To me, it's outrageous that we haven't taken action yet," Hogan said.
Sen. Steve Waugh, a Republican who represents St. Mary's County, said his Annapolis office had become a clearinghouse for information in the hours after the incident.
Waugh, with the support of the Senate's Democratic leadership, recently introduced a package of four bills dealing with school security. He said he's sure Tuesday's shooting will focus attention on it.
"It certainly adds urgency to it," Waugh said. "I'm just grateful we have a vehicle for us to begin the decision."
Waugh said the legislation is a bipartisan effort, with Senate President Thomas V. Mike Miller co-sponsoring the four bills.
Miller wrote on Facebook that the proposed emergency measures would strengthen background checks, increase mental health services, fund safety measures such as lockable classroom doors and assign more school resource officers, like the one who intervened at Great Mills Tuesday.
"Working in a bipartisan manner," he wrote, "we will have a comprehensive legislative package on the Governor's desk before the end of session to ensure that we are doing everything we can to protect all school children throughout our great state."
The Maryland House of Delegates opened their session Tuesday with a moment of silence for the shooting victims in St. Mary's County.
But Del. Matthew Morgan, who represents St. Mary's County, said Tuesday he was pessimistic about whether proposed legislative actions, such as a ban on bump stocks, would make a real difference.
"I don't know if there is a policy fix," he said, calling on parents of troubled teens to step in to counsel their kids. "Parents: take the opportunity to connect with your child."
U.S. Sen. Benjamin L. Cardin was giving a speech in Washington about water infrastructure when he learned of the Great Mills shooting. He said his immediate reaction was "shock, anger, just frustration that now it happened in Maryland."
He said this latest school shooting underscores the need for more gun control. Cardin added that while school resource officers play an important role in schools, he remains opposed to the idea of arming school teachers as President Donald Trump has advocated.
Education secretary Betsy DeVos called the incident at Great Mills a "horrifying situation," and said her agency stands ready to help.
"Our hearts and prayers are with those impacted, and our deep appreciation goes out to the first responders," she wrote on Twitter.
Since the Parkland shooting, many districts around the country have seen an spike in threats made against schools. In late February, local media reported that police were investigating a social media threat against Great Mills, warning of an upcoming school shooting.
Police increased their presence at the high school, according to TheBayNet.com, though the threat was not substantiated. There has been no indication that Tuesday's incident is related.
This weekend, thousands of students are expected to flood Washington for the "March for Our Lives," a national protest to demand an end to mass shooting in schools.
Great Mills High School will be closed Wednesday, and potentially through the end of the week, said St. Mary's County Public Schools superintendent James Scott Smith.
"This is just the beginning of a very long and tragic process that we will go through in St. Mary's County," Smith said.
Baltimore Sun reporters Kevin Rector, Michael Dresser, Erin Cox and Catherine Rentz contributed to this article.
http://www.baltimoresun.com/news/maryland/education/k-12/bs-md-st-marys-shooting-20180320-story.html
Story 2: Texas Serial Bomb Has Killed 2 and Injured 4 —  Fifth Explosion at FedEx Facility No Injuries — Unabomber Redux —  Videos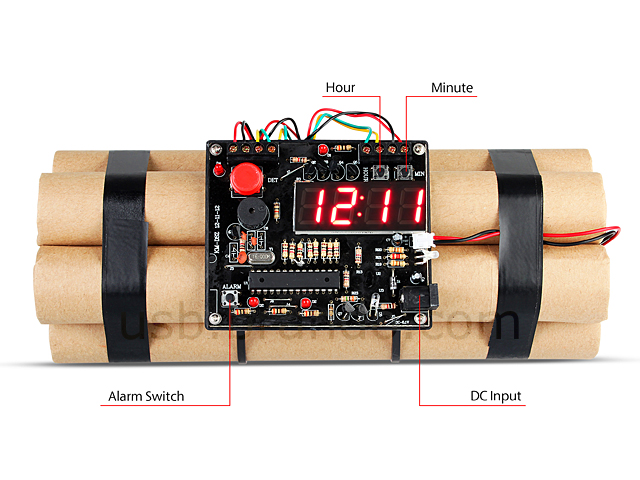 Texas bomber 'just wants to kill': ex-FBI official
Officials give update on package explosion at FedEx facility in Texas
Fifth explosion rocks Texas at FedEx Facility
Explosion rattles FedEx facility in Texas
Bomb bound for Austin explodes at FedEx facility near San Antonio
Inside the hunt for a possible serial bomber in Texas
Suspected serial bomber in Texas compared to Unabomber
Austin police look for a "serial bomber" after 4th explosion
Austin bomber "taunting" law enforcement, police chief says
Exclusive: Austin police chief on package bomb investigation
Gov. Greg Abbott: 'We are going to find this bomber soon'
Austin NAACP president talks links between bombing victims
Mentor of teen Austin bombing victim speaks out
Neighbors remember 17-year old Draylen Mason as a respectable kid with a bright future
Police not ruling out possibility of a hate crime in Austin package explosions
Man who brought down the Unabomber talks Austin bombing case
Teen victim of deadly package bombing in Texas is identified
ABC News report on the Unabomber's capture HD
Theodore John Kaczynski, Industrial Society and Its Future (1995)
Unabomber: How The FBI Broke Its Own Rules To Capture Terrorist Ted Kaczynski
How the FBI Caught the Unabomber
USA v. Theodore Kaczynski: One of the Most Famous Non-Trials in Legal History (1999)
BBC – Terror and Technology: The Unabomber [Full Documentary] (Soundtrack)
Unabomber's Sister-In-Law Suspected Him After Reading Manifesto | ABC News
Ted Kaczynski — The Unabomer special on 20/20 pt. 1
Ted Kaczynski — The Unabomer special on 20/20 pt. 2
Ted Kaczynski — The Unabomer special on 20/20 pt. 3
Ted Kaczynski — The Unabomer special on 20/20 pt. 4
'Manhunt: Unabomber' stars are fascinated by the Ted Kaczynski case
Paul Bettany Speaks On "Manhunt: UNABOMBER"
Unabomber Ted Kaczynski Came Up With This Legal Strategy To Get All Evidence Against Him Dismissed
Jodi Arias Letter Analysis + Decoding the Unabomber with Former FBI Profiler James Fitzgerald
Published on Jan 27, 2015
The Jodi Arias trial and letters and email she sent to Travis Alexander and his family are analyzed with Forensic Linguistics Expert and Former FBI Profiler James Fitzgerald. We also look at the Dr. Richard Illes murder case, a fake suicide note in the murder case of Albert Perez, decoding the Unabomber, Ted Kaczynski, and more in this full length Crime Time interview with Allison Hope Weiner. GUEST BIO: James R. Fitzgerald was the Program Manager of Threat Assessment/Forensic Linguistics at the Behavioral Analysis Unit 1 of the FBI. Fitzgerald knew little about profiling or linguistics when he joined the FBI in 1987. But, while assigned to the field office in New York City, he worked cases involving stalking or threatening letters sent to Jane Pauley, Bryant Gumbel, Don Imus, Donald Trump, and Rush Limbaugh, among others. In 1995, Fitzgerald became a profiler at the FBI Academy at Quantico, Va. As part of Fitzgerald's profiler training, he learned about analyzing communications. He later obtained a Master's degree in linguistics from Georgetown University. (This was his second MS. His first was in Organizational Psychology at Villanova University.) As he has at his present company, The Academy Group, Fitzgerald created a linguistic-oriented database of threatening and/or suspicious letters, similar to one the Secret Service maintains.Fitzgerald now works for the Academy Group in Manassas, Va., which provides profiling services for private industry as well as a university instructor, author, and technical advisor for television programs (Criminal Minds) involving the Federal Bureau of Investigation.
The Unabomber – Ted Kaczynski – Documentary
Did a CIA Experiment Create the Unabomber? | Dark Matters
Understanding Ted Kaczynski
Does the Unabomber Still Communicate With His Brother? | Where Are They Now | Oprah Winfrey Network
Why David Kaczynski Suspected His Brother Was the Unabomber | Where Are They Now | OWN
UnaBomber Secret Code Cracked after 10 years
The hunt for the Unabomber
Did a psychological test affect the Unabomber?
USA: Unabomber Sentenced – 1998 | Today in History | 4 May 16
Unabomber: The True Story (1996) [FULL]
MANHUNT: UNABOMBER Official Trailer (HD) Paul Bettany Discovery Limited Series
The Reason for Almost All Mental Illnesses – Prof. Jordan Peterson
When It All is Just Too Much – Prof. Jordan Peterson
No Touch And No Play – Jordan Peterson
Jordan Peterson – Birth of The Criminal Mind
Jordan Peterson – Developing Your Inner Psychopath
Jordan Peterson Dissects the Mind of a Mass Murderer
Message to the school shooters: past, present and future
Potential: Jordan Peterson at TEDxUofT
The Latest: Worker: Austin facility evacuated before sunrise
AUSTIN, Texas (AP) – The Latest on serial bombings in Texas (all times local):
3:10 p.m.
An employee at a FedEx center in Austin says managers ordered workers outside before sunrise after a suspicious package showed up.
An employee wrapped in a blanket talks to a police officer after she was evacuated at a FedEx distribution center where a package exploded, Tuesday, March 20, 2018, in Schertz, Texas. Authorities believe the package bomb is linked to the recent string of Austin bombings. (AP Photo/Eric Gay)
Bryan Jaimes told reporters Tuesday he estimates there were about 60 people working at the facility near the Austin-Bergstrom International Airport when the building was cleared out.
The 19-year-old package handler says workers left calmly and that he's glad he made it out safe. He returned to the center hours later hoping to be allowed back in to get his car and phone. The facility remains closed.
Jaimes says he never received new guidance from managers about handling packages as Austin authorities look for what they've called a "serial bomber." He said his job is to load the trucks.
___
1:20 p.m.
The San Antonio Police Department says its police chief was mistaken when he said that investigators found a second package bomb that hadn't detonated at a FedEx distribution center.
The department says in a news release police Chief William McManus misspoke at a news conference earlier Tuesday and that there was only one package bomb at the Schertz facility – the one that exploded.
It forwarded any inquiries to the FBI and Austin Police Department.
Texas Attorney General Ken Paxton earlier told The Associated Press that there was a "suspicion" of another package, but he stopped short of confirming there were two.
Officials say the package bomb that exploded early Tuesday apparently went out from a FedEx store in the Austin enclave of Sunset Valley and was addressed to an Austin home. It blew up on a conveyer belt at the FedEx ground center in Schertz, which is outside of San Antonio and about 60 miles (95 kilometers) southwest of Austin.
___
12:45 p.m.
Austin police say they've called the bomb squad to investigate a suspicious package at a FedEx shipping center outside of the city's airport.
Austin police spokeswoman Destiny Winston said Tuesday that the package was reported shortly before sunrise. She says federal investigators were called to the scene as a precaution due to "past events."
Four package bombs have detonated in Austin this month, killing two people and injuring four others. A fifth that officials say was sent from the Austin area to an address in Austin exploded early Tuesday at a FedEx distribution center near San Antonio, where investigators found another parcel bomb that hadn't exploded.
___
12:30 p.m.
Austin police say they've responded to more than 1,200 calls in the last two weeks from people worried that suspicious packages could be bombs.
Police said Tuesday that they've responded to 1,257 calls since March 12, when packages exploded at two homes in Austin, killing a 17-year-old and injuring two others. On March 2, a 39-year-old man was killed when a package bomb exploded.
On Sunday, a bomb triggered by a tripwire injured two men in a quiet neighborhood in southwest Austin.
Police say that between 8 a.m. Monday and 8 a.m. Tuesday, they responded to 420 calls about suspicious packages.
Officials say a bomb that exploded early Tuesday at a FedEx distribution center near San Antonio went out from an Austin-area FedEx store and was addressed to an Austin home.
___
12:15 p.m.
Investigators have closed off an Austin-area FedEx store from where officials say two package bombs were sent to a distribution center near San Antonio, including one that detonated.
Authorities have roped off a large area around the shopping center in the Austin enclave of Sunset Valley where the store is located. Texas Attorney General Ken Paxton says the parcel bomb that exploded early Tuesday in the distribution center in Schertz was mailed from Austin and addressed to an Austin home.
The police department in Sunset Valley, which is surrounded on all sides by Austin, says it appears that both package bombs that made it to the Schertz facility went out from the Sunset Valley store.
Authorities suspect the parcel bombs are linked to the four bombs that have killed two people and injured four others in Austin this month.
___
11:40 a.m.
President Donald Trump is blaming a "very sick individual or individuals" for a series of bombings in Austin, Texas.
Trump said during an Oval Office meeting Tuesday with Saudi Arabia's Crown Prince Mohammed bin Salman that the situation is "terrible."
He says, "This is obviously a very sick individual or individuals" and that authorities are "working to get to the bottom of it."
Trump's comments came hours after an early-morning explosion at a FedEx distribution center near San Antonio. Authorities say it was a bomb addressed to an Austin home that had been sent from Texas' capital city. Investigators found a second bomb at the facility that hadn't exploded.
Authorities believe the latest parcel bombs are linked to the four bombings this month in Austin that have killed two people and injured four others.
___
11:20 a.m.
Texas' attorney general says the package that exploded at a FedEx distribution center near San Antonio was sent from Austin and was addressed to a home in Austin.
Attorney General Ken Paxton also told television station KXAN that a second parcel bomb that didn't explode was found at the FedEx facility in Schertz. San Antonio police Chief William McManus told a news conference there that the second package was no longer at the facility.
Authorities say one of the parcel bombs detonated at around 1 a.m. Tuesday while it was on a conveyer belt in the facility, which is about 60 miles (95 kilometers) southwest of Austin. One worker suffered minor injuries.
Paxton didn't provide details on where the packages were addressed to.
Investigators believe the explosives are linked to the four bombings that have killed two people and injured four others in Austin this month.
___
10:30 a.m.
Authorities say the package that exploded at a FedEx ground facility near San Antonio was on a conveyer belt when it detonated.
Schertz police Chief Michael Hansen said at a news conference that one worker reported feeling ringing in her ears after the early Tuesday blast, but she was treated and released.
Hansen said that the intended target of the parcel bomb wasn't the facility or anyone who lives in Schertz, which is about 60 miles (95 kilometers) southwest of Austin. But neither Hansen nor federal agents who spoke at the news conference would say where the package was sent to or from or give any other details about the investigation, saying it was still unfolding.
An FBI spokeswoman, agent Michelle Lee, said earlier Tuesday "it would be silly for us not to admit that we suspect it's related" to the four Austin bombings that have killed two people and injured four others since March 2.
___
8:45 a.m.
Austin police have deployed a hazardous materials squad to a FedEx shipping facility near the city's airport to investigate reports of a suspicious package.
It isn't known yet if the suspicious package is linked to a bomb that detonated earlier Tuesday at a FedEx distribution center near San Antonio or the four bombs that have gone off in Austin this month.
But the Austin Police Department says an investigation is underway.
The package that exploded earlier Tuesday at the FedEx facility in Schertz, about 60 miles southwest of Austin, slightly injured one worker. Authorities believe it is linked to what they say is a serial bomber responsible for the four Austin bombings since March 2.
___
8:35 a.m.
The White House says the federal government is doing "whatever is necessary" to apprehend whomever is responsible for a series of explosions in Austin, Texas.
Spokeswoman Sarah Huckabee Sanders tells Fox News Channel that President Donald Trump is aware of the situation.
Sanders says federal authorities are working closely with local authorities and have offered their full support and cooperation "to make sure we're doing whatever is necessary and whatever is possible" to stop the explosions and find whomever is responsible.
A package bomb that authorities believe is linked to the recent string of Austin bombings exploded early Tuesday inside of a FedEx distribution center near San Antonio. A worker suffered minor injuries.
Four other Austin bombings have killed two people and injured four others since March 2.
___
8:30 a.m.
A heavy law enforcement presence is surrounding the FedEx distribution center near San Antonio where a parcel bomb exploded, slightly injuring one worker.
The area around the facility in Schertz is heavily industrial and features warehouses and parking lots empty except for parked trailers.
A woman who identified herself as an FedEx employee emerged from the shipping facility wrapped in a blanket as the sun rose on Tuesday and said she'd been evacuated. She declined to give her name.
The FBI says a package exploded at the facility at around 1 a.m. on Tuesday.
Authorities believe it is linked to the four bombs that have detonated in the Texas capital of Austin this month. Those bombs killed two people and injured four others.
___
7:45 a.m.
The Austin Police Department says it is aware that a parcel bomb exploded overnight at a FedEx distribution center near San Antonio and that it is working closely on the investigation with federal law enforcement agencies.
An FBI spokeswoman, agent Michelle Lee, says it is still early in the investigation into the early Tuesday bombing at the FedEx facility in Schertz, which left one worker with minor injuries. But she says "it would be silly for us not to admit that we suspect it's related" to the four Austin bombings that have killed two people and injured four others since March 2.
The latest bombing in Austin injured two men on Sunday. Authorities say it was triggered by a tripwire and was a more sophisticated bomb than those used in the first three attacks, which were package bombs left on people's doorsteps.
The Austin police are again warning people to call 911 if they come across suspicious packages, bags or other items that look out of place.
___
7 a.m.
Federal investigators say a package that exploded at a FedEx facility near San Antonio is believed to be linked to the string of bombings that has terrified the Texas capital this month.
Special Agent Michelle Lee of the FBI in San Antonio says she has no confirmed reports of any injuries in the blast. But the police department in Schertz, where the FedEx facility is located, issued a statement saying one person was treated at the scene and released.
Lee says it is still early in the investigation, but "it would be silly for us not to admit that we suspect it's related" to the four Austin bombings that have killed two people and injured four others since March 2. The latest bombing in Austin injured two men on Sunday.
Lee didn't have details about the size, weight or description of the package.
___
5:30 a.m.
Federal agents tell The Washington Post that a package bomb exploded around 1 a.m. Tuesday inside a FedEx distribution center in Schertz, Texas.
Spokeswomen for the FBI and the ATF say both agencies are at the scene.
The explosion happened at the facility just northeast of San Antonio sometime around 1 a.m., said FBI Special Agent Michelle Lee. ATF spokeswoman Nicole Strong said that early indications are that no one was injured.
___
5 a.m.
A website that monitors fire and police activity in San Antonio, Texas, says a package bomb has exploded at a FedEx distribution center in Schertz, Texas, hurting 1 person, a FedEx employee who apparently suffered a non-life-threatening "percussion-type" injury from the blast.
The FBI and ATF are at the scene. Federal agents say this package is likely linked to attacks by what they believe is a serial bomber. The package exploded shortly after midnight on Tuesday.
The Associated Press reported erroneously earlier Tuesday that the San Antonio Fire Department said one person had suffered a non-life-threatening "percussion-type" injury from the blast. That information came from SanantonioFIRE, a local media website that reports on local police, fire and emergency service news, and could not immediately be independently confirmed.
___
1 a.m.
Police and federal agents said Sunday night's blast triggered along a street by a nearly invisible tripwire suggests a "higher level of sophistication" than they have seen before in three early package bombs left on doorsteps, and means the carnage is now random, rather than targeted at someone in particular.
William Grote says the attack, by a suspected serial bomber that has terrorized Austin for weeks, left what appeared to be nails embedded in his grandson's knees.
Two people are dead and four injured, and authorities don't appear closer to making any arrests in the four bombings that have rocked the capital city.
Authorities haven't identified the latest victims, but Grote told The Associated Press that his grandson was one of the two men wounded in southwest Austin's quiet Travis Country neighborhood. They suffered what police said were significant injuries and remained hospitalized in stable condition.
http://www.dailymail.co.uk/wires/ap/article-5523593/The-Latest-Official-says-FedEx-bomb-destined-Austin.html#ixzz5AKA4BWph
Psychological Evaluation of Theodore Kaczynski
Dr. Sally C. Johnson's psychological report describes Theodore Kaczynski, the confessed Unabomber, as a man whose early brilliance was ruined by paranoid schizophrenia.
Johnson made her evaluation after interviewing Kaczynski, his family and people who knew him, analyzing psychological tests, and studing of the Unabomber's journals which document over 40 years of his life.
She cites "an almost total absence of interpersonal relationships," and "delusional thinking involving being controlled by modern technology" as examples of his illness.
Kaczynski increasingly withdrew from society as he grew older, and his journals reflect a feeling of social alienation, suspicion and anger he found hard to express. The report says one of his motives for writing the journals was that he intended to kill people and did not want society to think he was mentally ill.
The Ninth Circuit Court of Appeals in San Francisco ruled that the psychiatric report should be made public in order to provide a better understanding of the Unabomber's motivations.
FORENSIC EVALUATION NAME:KACZYNSKI, Theodore John
DOCKET NUMBER:CR S-96-259 GEB
DATE OF BIRTH:05/22/42
DATE OF REPORT:01/16/98
IDENTIFYING INFORMATION: Theodore John Kaczynski is a 55 year old white single male, currently housed in pretrial status at the Sacramento County Jail in Sacramento, California. He was most recently residing in Lincoln, Montana. On 01/09/97, the Honorable Garland D. Burrell, Jr., United States District Court Judge for the Eastern District of California, issued an order that Mr. Kaczynski be examined by Bureau of Prisons physicians and others authorized by such physicians to assist in the study and examination to determine his mental competency to stand trial. The Order further indicated that the examining physicians are authorized to access all pertinent medical and collateral information, including psychiatric and medical records, and psychological testing. The examination was ordered to commence on 01/12/98. On 01/12/98, Judge Burrell issued a supplemental Order for Dr. Sally Johnson to travel to Sacramento to conduct the examination of the defendant at the Sacramento County Jail. The Order outlined that Dr. Johnson should prepare a report of the examination of the defendant pursuant to the Provision of 18, U.S. Code, Sections 4247(b) and (c). The examination should include: the defendant's history and present syndromes; a description of the tests employed and the results; the examiner's findings; and the examiner's opinions as to diagnosis, Prognosis, and whether the defendant is suffering from a mental disease or defect rendering him mentally incompetent to the extent that he is unable to understand the nature and consequences of the Proceedings against him or to assist properly in his own defense. Copies of the report were ordered to be provided to the Court, counsel for the defendant, and the Government by 7:OOPM on Ol/16/98. on 01/13/98, Judge Burrell issued an additional Order which directed that trial counsel for the defendant were to provide Dr. Johnson with copies of each of the letters admitted to the Court – under seal by the defendant and all of the transcripts of ex parte and in camera hearings. If these materials were included in the competency report, that aspect of the report would not immediately be given to the Government. Rather, the Government would be provided the opportunity to petition the Court for access excluded materials at a later date. The trial judge and the defendant's counsel would be given a copy of the competency report in its entirety. In accordance with these Orders, the psychiatric evaluation was conducted between 01/12/98 and 01/16/98.
In the indictment filed 06/18/96, Mr. Kaczynski was charged with violations of 18, U.S. Code, Section 844(d), Transportation of an Explosive with Intent to Kill or Injure (four counts); 18, U.S. Code, Section 1716 Mailing an Explosive Device in an Attempt to Kill or Injure (three counts); and 18, U.S. Code, Section 1924(c)(1), Use of a Destructive Device in Relation to a Crime of Violence (three counts). These charges involved use of an explosive device to kill Hugh Scrutton on or about 12/11/85; the use of an explosive device that injured Dr. Charles Epstein on or about 06/22/93; the use of an explosive device to injure Dr. David Gelernter on or about 06/24/93; and the use of an explosive device to kill Gilbert B. Murray on or about 04/24/95. Mr. Kaczynski is represented by Federal Defenders Quinn Denvir, Judy Clarke, and Gary Soward. Special Attorneys to the U.S. Attorney General assigned to this case are Robert J. Cleary, Stephen P. Freccero, R. Steven Lapham, Bernard F. Hubley, and J. Douglas Wilson.
Extensive collateral information was available for review and use during this evaluation period. This included copies of Judge Burrell's Court Orders dated 01/09/98, 01/12/98, and 01/13/98; the indictment filed on 06/18/96; extensive information in regard to the charged offenses; medical records on Mr. Kaczynski, including a copy of his birth certificate from the State of Illinois; dental records from William Schauer, MS, and Thomas Ditchey, MS, through 1982; University Health Service records from Harvard University beginning in September 1958; hospital summary from Billings Hospital in Chicago, Illinois for hospitalization from 09/10/59 to 09/15/59; records from Dr. Walter Peschel in Missoula, Montana; records and correspondence from Carolyn C. Goren, M.D., April 1991 through January 1995; records from St. Peters Community Hospital in Helena, Montana; records from Glen Wielenga, M.D., of Lincoln, Montana for time periods between 1991 and 1993; records from the Sacramento County Jail for the time period between 1996 and 1998; and records from the Health Services Department at the Federal Correctional Institution (FCI) Dublin, California, for a period of detention from 09/03/97 to 11/06/97.
Collateral information provided by the prosecution included copies of the Government trial brief filed under seal; selected statements and writings by the defendant; a letter outlining the Proof of Uncharged Crimes dated 07/29/96 addressed to Quin Denvir, Federal Defender; statements concerning the charged bombs, information on disguises and aliases, and targeting of victims; a copy of Mr. Kaczynski's original autobiography (1979); the Unabomb correspondence and manifesto; declarations from Park Elliott Dietz, M.D., M.P.H., Ph.D., dated 10/02/97, and Phillip J. Resnick, M.D., dated 10/02/97; and an Analysis of Neuropsychological Testing on Theodore Kaczynski by John T. Kenny, Ph.D., dated 12/29/97.
Collateral information provided by the defense included a chronology of charged and uncharged offenses; transcripts of court proceedings in United States vs. Theodore Kaczynski dated 11/21/95, 01/05/98, 01/07/98, and 01/08/98; Declarations of defense retained experts including David Foster, M.D., dated 11/11/97 and 11/17/97, Xavier Amador, Ph.D., dated 11/16/97; Karen Froming, Ph.D., dated 11/17/97; a letter to Elizabeth Gilbertson, M.D., from Theodore Kaczynski; the autobiography of Theodore Kaczynski prepared in accordance with participation in the Multiform Assessment of College Men Study, by Henry A. Murray at Harvard University; a typewritten transcript of Theodore Kaczynski; autobiographical notes 1979; a social history chronology of Mr. Kaczynski; and excerpts from correspondence between 1975 and 1991 and journals between 1957 and 1971. Also provided was a copy of the Refutation (a 15 chapter manuscript written by Mr. Kaczynski primarily between August and November 1997). Pursuant to a Court Order dated 11/13/97, the examiner was provided copies of the letters written by Mr. Kaczynski to Judge Garland D. Burrell, Jr., dated 12/18/97 and 01/05/98, and copies of the sealed reporter draft transcripts dated 12/18/97, 12/19/97, 01/05/98 and 01/07/98 (in camera proceedings).
The examiner also reviewed the complete set of writings obtained from Mr. Kaczynski's cabin in Montana. This included a series of journals spanning the time period of 1960 to present; extensive correspondence by Mr. Kaczynski and to Mr. Kaczynski; and detailed records of scientific experiments conducted by Mr. Kaczynski. In addition of review of the extensive collateral information, the examiner also had the opportunity to visit Mr. Kaczynski's cabin at the storage site outside of Sacramento and to review extensive photographs of the cabin contents.
Initial interviews were conducted with defense attorneys Quin Denvir, Judy Clarke and Gary Soward, and prosecuting attorneys Robert Cleary and Stephen Freccero on 01/11/98. Prosecuting attorneys were then interviewed separately on 01/11/98. Defense attorneys were interviewed on 01/12/98. Additional interviews with both defense and prosecuting attorneys took place throughout the week, in regard to obtaining necessary information and managing the logistics of the evaluation process. Personal interviews were conducted with Wanda Kaczynski, mother of the defendant, and David Kaczynski, brother of the defendant, on 01/13/98. Phone interviews were conducted with defense retained experts David Poster, M.D., Raquel Gur, M.D.,Ph.D., Ruben Gur, Ph.D., and Karen Froming, Ph.D.; and prosecution retained experts Park Dietz, M.D., and Phillip Resnick, M.D. A phone interview was also conducted with Sherry Woods, librarian in Lincoln, Montana.
DATES OF CONTACT/PROCEDURES ADMINISTERED: During this evaluation, Mr. Kaczynski was interviewed by Sally C. Johnson, Chief Psychiatrist and Associate Warden of Health Services for the Federal Correctional Institution in Butner, North Carolina. During this evaluation, Mr. Kaczynski was interviewed by the examiner on eight occasions at the Sacramento County Jail, with a total interview time Of approximately 22 hours. The interviews took place either in the line up room conference area or in confidential attorney visiting booths on the second or eighthfloor. At the start of the initial interview and briefly during subsequent interviews on 01/12/98 and 01/13/98, the defense attorneys were present to answer Mr. Kaczynski's questions regarding the evaluation process. In addition to the clinical interviews, formal review was conducted of previous medical evaluations, as well as previous neuropsychological and psychological testing results. Additional psychological testing administered during this evaluation included the Minnesota Multiphasic Personality Inventory-2 (01/12/98), the Millon Clinical Multiaxial Inventory-II (01/12/98), the Beck Depression Inventory (01/15/98), and the Draw a Person Picking an Apple from a Tree projective drawing (01/15/98). Psychological testing administered during this evaluation was administered by Dr. Johnson. Scoring and interpretation of tests were accomplished with the assistance of psychology staff at FCI Butner.
At the outset of this evaluation and repeatedly throughout the week, the purpose of the evaluation and limits of confidentiality of information provided were discussed with Mr. Kaczynski. He was informed that the information and the observations made would provide the basis for completion of a report which would be available to the Judge, as well as the Defense and Prosecuting Attorneys. He was advised that a provision was in place to protect the privacy of any en camera materials. He demonstrated an adequate understanding of this information.
http://paulcooijmans.com/psychology/unabombreport.html
Terrorism, Resentment and the Unabomber
Forensic psychologist Dr. Stephen Diamond revisits the infamous Unabomber case.
Posted Apr 08, 2008
Last week marked the twelfth anniversary of the arrest of Theodore "Ted" Kaczynski, aka the Unabomber.(link is external) Kaczynski, as some may recall, was a mad bomber who killed three individuals and wounded twenty-three over a period of almost twenty years in a one-man terrorist attack against society. When I say Kaczynski was "mad," I mean that he was both angry and severely mentally ill. He was, evidently, also a boy genius(link is external).
With a purported childhood IQ of 170, Ted Kaczynski entered Harvard University as a brilliant sixteen-year-old undergraduate, going on to earn a Master's and Ph.D. in mathematics at the University of Michigan. He joined the mathematics faculty at U.C. Berkeley in 1967, but abruptly and inexplicably resigned just two years later. From there it was all downhill. He withdrew from the world, building himself a funky cabin in the Montana woods without running water or electricity and subsisted with no means of support other than some money from his family and occasional odd jobs. By 1978, the bombings began.
Most of Kaczynski's victims were academics or businessmen connected to the computer or technology fields. But his homemade pipe bombs also found their way to airline officials, and into the cargo hold of an American Airlines flight in 1979. Fortunately, that powerful bomb fumed but failed to explode. In 1995, after decades of terrorist activity, Kaczynski, now known publicly as the Unabomber, demanded that his "manifesto" be published verbatim–or the bombings would continue. The New York Times decided to print this lengthy, rambling, raging rant against modern technological culture, the style and content of which Kaczynski's brother recognized. On April 3, 1996, the infamous Unabomber was finally arrested, ending his extensive reign of terror.
Several (but not all) of the forensic psychiatrists and psychologists who examined Kaczynski diagnosed him as suffering from paranoid schizophrenia. Renowned forensic psychiatrist Dr. Park Dietz suggested Kaczynski was not psychotic but suffered instead from a schizoid or schizotypal personality disorder. Following a failed attempt to hang himself, he was found competent to stand trial and pled guilty to the charges in a deal with prosecutors to avoid the death penalty. Though his defense attorneys tried to enter a plea of not guilty by reason of insanity, Kaczynski refused, perhaps in part due to denial about his illness, a very common symptom of schizophrenia; or perhaps because of his own narcissism, not wanting to be maligned as mentally ill. He is currently serving a life sentence without possibility of parole in a Colorado prison.
What can we learn from this case about madness and destructive behavior such as terrorism? I suspect that Ted Kaczynski was a frustrated, angry guy, who never fit in to "normal" society. As a graduate student, he sought treatment for symptoms of depression, anxiety, and sexual identityconfusion. He had always been described as "aloof," even as a child, felt emotionally abused by his parents, and was cruelly teased by his peers for being different. He is likely an extremely introverted(link is external) type who never developed the extraverted(link is external) skills required to live in the world. Kaczynski sounds very much to me like John Nash, the brilliant but tortured mathematician portrayed by Russell Crowe in the film A Beautiful Mind(2001), but with one crucial difference: that person ultimately learned to live with his demons, choosing to manage and even make constructive use of his madness; Kaczynski completely succumbed to his. Like Darth Vader in the Star Wars epic, Kaczynski gave in to evil, the shadowy "dark side." He chose the anonymous but attention-grabbing power of destructiveness over the challenge of living in the world creatively. Kaczynski rejected life rather than embracing it.
Terrorism is itself a form of madness. Perpetrators of terrorism express their rage at the world destructively, in a desperate, last-ditch and sometimes suicidal attempt to gain recognition, fame or glory for themselves and their cause and, ultimately, to give some shred of meaning to their otherwise meaningless lives. Terrorism is typically an infantile and narcissistic act of violence stemming from profound feelings of impotence, frustration, and insignificance. In their own ways, the vengeful shootings at Virginia Tech, Northern Illinois University, and the Omaha mall were, like the mad bombings of Ted Kaczynski, all evil acts of terrorism. Terrorists try to force the world to meet their own narcissistic demands, and, when this doesn't happen, they lash out violently. Terrorism is a failure to find a creative solution to life, to find and fulfill one's true destiny. Terrorism is, in most cases, the madness of resentment.
https://www.psychologytoday.com/us/blog/evil-deeds/200804/terrorism-resentment-and-the-unabomber
The Pronk Pops Show Podcasts Portfolio
Read Full Post
|
Make a Comment
(
None so far
)