The Pronk Pops Show 794, November 11, 2016, Story 1: American People United Behind Ending Human Genocide of Blacks, Hispanics, Whites By The Political Elitist Establishment of The Progressive Racist Eugenics/Population Control Movement — The Lying Lunatic Left's Racists Fear Mongering — Who Are The Real Progressive Eugenics Racists? — Videos
The Pronk Pops Show Podcasts
Story 1: American People United Behind Ending Human Genocide of Blacks, Hispanics, Whites By The Political Elitist Establishment of The Progressive Racist Eugenics/Population Control Movement — The Lying Lunatic Left's Racists Fear Mongering — Who Are The Real Progressive Eugenics Racists? — Videos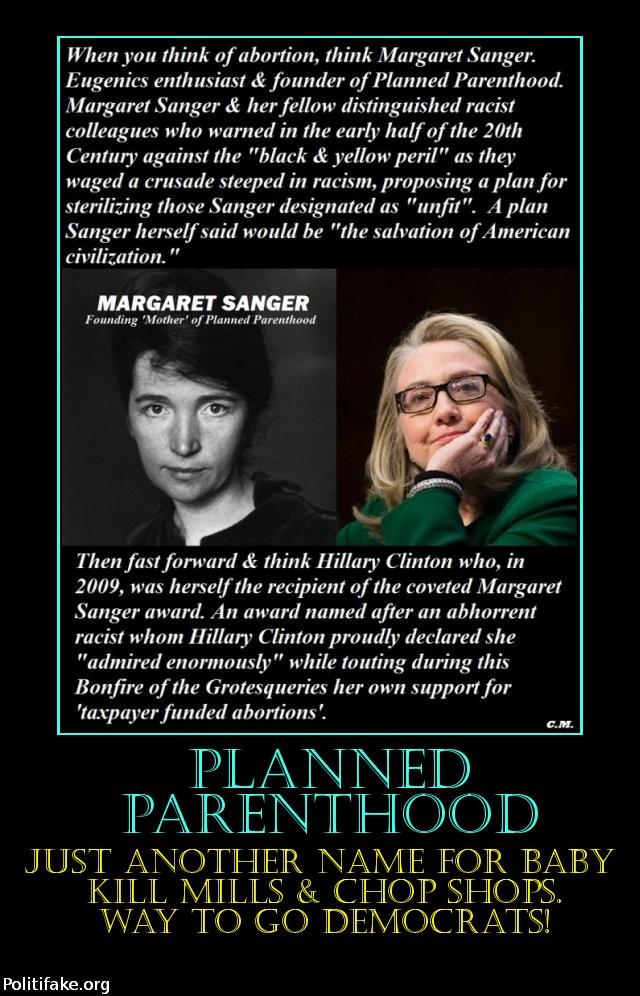 Bill Whittle – Racism – Democrats and Republicans switch sides?
DEMOCRATS HORRIBLE RACIST PAST & HOW THEY STARTED THE KKK
The Donald: What Bill Whittle Loves About Donald Trump…
Examining Black Loyalty to Democrats
BLACK REPUBLICANS Tell Other Blacks To WAKE UP!!!
Black Trump Supporters debate White Liberal RNC Cleveland, OH
President Obama To Donald Trump: If You Succeed, The Country Succeeds | NBC News
Hillary Clinton calls Trump supporters 'deplorable'
Sheriff Clarke: Hillary A 'One Trick Pony' Calling Trump Racist To Get The Black Vote
Donald Trump On Hillary Clinton's Racism Charges: It's A Tired Disgusting Argument' | NBC News
Published on Aug 25, 2016
Speaking at a rally in New Hampshire, Donald Trump calls Hillary Clinton's attempt tie him to the "alt right" a tired disgusting argument.
Jesse Lee Peterson on Fox Business: Dems Cry "Racism" to Manipulate Blacks
Trump Won Because 'Racism'? NO, YOU IDIOT!! | Louder With Crowder
Are Donald Trump Supporters Racists and Bigots? | #CWTB
Triggered Liberal TARDS Protest President Trump – SJWs GO FULL RETARD MODE
Van Jones on Trump Victory: This was a "Whitelash" Against a Changing Country
Hillary Tries To Paint Trump As Racist But The Democrats Are The KKK Party
Van Jones Embarrassed Black Men With His "Whitelash" Speech LIVE on CNN Against Trump (REACTION)
MAAFA 21 Documentary: The Black Holocaust
THE MOTHER OF BLACK GENOCIDE..MARGARET SANGER..FOUNDER OF PLANNED PARENTHOOD
Margaret Sanger, Planned Parenthood's Racist Founder
Must See! Agenda 21 Exposed in less than 5 minutes
Agenda 21, The Plan To Kill You – David Icke
Agenda 21 The Depopulation Agenda For a New World Order 
OVERPOPULATION
"It Can't Happen Here!"
HOW TO SURVIVE RACEBAITING IN AMERICA
Bill Whittle and Stefan Molyneux – The Donald Trump Immigration Controversy!
Raw: Riot at Portland, Oregon Anti-Trump Protest
#NotMyPresident protest turns into riot in Portland
LIVE: Anti-Trump Protests Across America
Breaking News: Anti-Trump Protests in at least Seven Cities. #AntiTrumpProtests #protest Part 2
Anti-Trump Protests Grip Cities Nationwide | Rachel Maddow | MSNBC
Anarchy in the streets
Billionaire Globalist Soros Exposed as Hidden Hand Behind Trump Protests — Provoking US 'Color Revolution'
November 10, 2016
Billionaire globalist financier George Soros' MoveOn.org has been revealed to be a driving force behind the organizing of nationwide protests against the election of Donald Trump — exposing the protests to largely be an organized, top-down operation — and not an organic movement of concerned Americans taking to the streets as reported by the mainstream media.
Wednesday saw protests in the streets of at least 10 major U.S. cities. Chicago, New York, Los Angeles, Philadelphia, Boston, Washington, D.C., Portland, Ore., St. Paul, Minn., Seattle, and several other cities saw protests, according to USA Today.
In light of the protests and rioting that have transpired since the election of Trump, a closer analysis of the dynamic at play is warranted to gauge whether it's an organic grassroots movement, or something much more organized, sophisticated and potentially dangerous.
Soros' affiliated organization MoveOn.org released the following press release yesterday afternoon:
Americans to Come Together in Hundreds Peaceful Gatherings of Solidarity, Resistance, and Resolve Following Election Results

Hundreds of Americans, dozens of organizations to gather peacefully outside the White House and in cities and towns nationwide to take a continued stand against misogyny, racism, Islamophobia, and xenophobia.

Tonight, thousands of Americans will come together at hundreds of peaceful gatherings in cities and towns across the nation, including outside the White House, following the results of Tuesday's presidential election.

The gatherings – organized by MoveOn.org and allies – will affirm a continued rejection of Donald Trump's bigotry, xenophobia, Islamophobia, and misogyny and demonstrate our resolve to fight together for the America we still believe is possible.

Within two hours of the call-to-action, MoveOn members had created more than 200 gatherings nationwide, with the number continuing to grow on Wednesday afternoon.
Now come reports from various protest locations that reveal a substantially coordinated effort, and not the organic grassroots showing by concerned Americans, as the mainstream media is reporting. Photos from Austin, Texas reveal a line of busses the "protestors" arrived in, making their appearance seem substantially less than organic – with a direct implication of being strategically orchestrated.
 http://thefreethoughtproject.com/soros-trump-protests-revolution/#bYyE6Il5CV4jxBOJ.99
The shock and anger over Donald Trump's ascension to the White House has triggered a flood of calls on Twitter and other social media outlets for the president-elect to be assassinated — and authorities will investigate all threats deemed to be credible, The Post has learned.
Trump met Thursday with President Obama in the Oval Office, with the Republican businessman calling the hour-plus session a "great honor." Obama said they had an "excellent" and "wide-ranging" conversation, while urging all people to "now come together."
But that message of inclusion was apparently lost in social media circles, particularly Twitter, where a simple search can reveal dozens and dozens of calls to gun down the next leader of the free world. Some posts called for both Trump and Vice President-elect Mike Pence to be assassinated, and there's even an #AssassinateTrump hashtag.
"Trump chose the literal worst case scenario as VP so nobody would try to impeach or assassinate him," one user posted on Twitter.
Another user wrote that the "only" remaining question after Tuesday's historic and polarizing election is who will "assassinate" Trump, who will be inaugurated on Jan. 20. Some users even cited that date as a deadline for the assassination.
Other postings called for users who used the inflammatory hashtag to be contacted by authorities.
Nicole Mainor, a spokesperson for the Secret Service, declined to comment on the posts directly, citing agency policy.
"The Secret Service does not provide information regarding protective services," Mainor said.
But a security source told The Post that the Secret Service would investigate all social media postings containing credible threats, adding that there's a difference between someone saying they're planning to kill the president and suggesting that someone else should attempt an assassination. Generally, indirect threats are not prosecuted, according to the source, and investigators will "prioritize" them before determining their credibility.
FBI officials declined comment, referring inquiries to the Secret Service.
On Saturday, Trump was rushed off a stage in Reno, Nevada, where Secret Service agents took action after an "unidentified individual shouted 'gun'" in front of the stage. Authorities later took a man, Austyn Crites, into custody, but did not find a gun, the Secret Service said in a statement, according to the Washington Post.
The 33-year-old Crites said the incident will change the rest of his life, he told the Reno-Gazette Journal.
"To what extent, that's still yet to be seen, but I'm very cognizant that there is going to be a portion of the US population that is going to doubt my true intentions no matter what I say," he told the newspaper. "No matter what background I have, there will always be people who feel that I'm a sellout or something like this."
Crites, who was holding a "Republicans against Trump" sign at the rally, was released following the incident. He said the subsequent media coverage, including reports accusing the registered Republican of attempting to kill Trump, has been challenging.
"That is an extremely reckless title to put on somebody who loves the nation and would never do anything like that, would never even think of doing anything like this," Crites said.
http://nypost.com/2016/11/11/assassination-threats-against-trump-flood-twitter-after-election-shocker/?utm_source=zergnet.com&utm_medium=referral&utm_campaign=zergnet_1292370
Anti-Trump Protests Continue; Opponents Call Them Hypocrites
November 10, 2016
Demonstrators took to the streets across the country to express their outrage over Donald Trump's unexpected presidential win, while supporters took to social media and denounced demonstrators as hypocrites or worse for not accepting defeat in a democratic process.
High-spirited high school students marched through San Francisco's downtown, chanting "not my president" and holding signs urging a Donald Trump eviction. They waved rainbow banners and Mexican flags, as bystanders in the heavily Democratic city high-fived the marchers from the sidelines.
"As a white, queer person, we need unity with people of color, we need to stand up," said Claire Bye, a 15-year-old sophomore at Academy High School. "I'm fighting for my rights as an LGBTQ person. I'm fighting for the rights of brown people, black people, Muslim people."
In New York City, about a hundred protesters gathered at Union Square in Manhattan to protest a Trump presidency. They held signs that read "Divided States of America" and "Not My President" and "Let the New Generation Speak!!"
At a subway station along 14th Street, New Yorkers expressed their thoughts — "Time to Fight Back" and "Keep the Faith! Our work is just beginning!" — along the walls of a walkway using sticky notes.
On Twitter, Trump supporters accused protesters of not respecting the process because it didn't work out in their favor.
"You're literally protesting against free democratic elections. Go live in North Korea, you absolute trash," one said. "They're not protesting Trump, they're protesting democracy and the right to disagree with them. Isn't that fascism," said another.
Thousands demonstrated Wednesday around the country, from New England to Kansas City to the West Coast. Flames lit up the night sky in California cities as protesters burned a giant papier-mache Trump head in Los Angeles and started fires in Oakland intersections.
In Chicago, where thousands had recently poured into the streets to celebrate the Chicago Cubs' first World Series victory in over a century, several thousand people marched through the Loop. They gathered outside Trump Tower, chanting "Not my president!"
Since Tuesday night, protesters have marched in the Midwest, including St. Paul, Minnesota, Omaha, Nebraska, and Kansas City, Missouri. Marchers protesting Trump's election chanted and carried signs in front of the Trump International Hotel in Washington, D.C.
Anti-Trump Protests Continue; Opponents Call Them Hypocrites
The Pronk Pops Show Podcasts Portfolio